Story by Art Department / August 25, 2016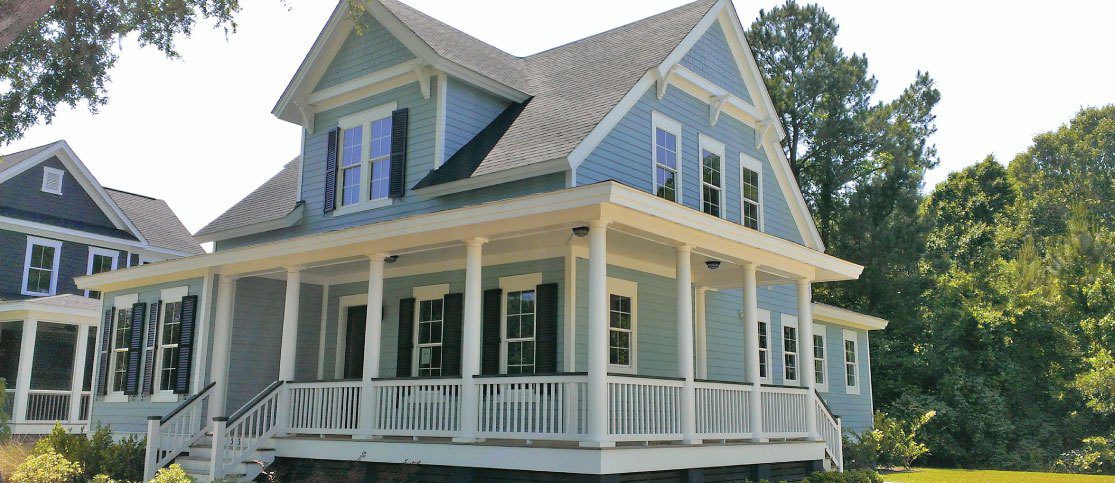 These days, everyone is looking for ways to make their lives (and the homes in which they live in) more energy efficient—both because it's good for the environment, and easier on their wallets. It can be difficult, though, to find ways to implement "green" systems in an already existing homes, and seems impossibly daunting when contemplating building one from scratch. But it doesn't have to be that way. Steve and Tina Bostic of Insulsteel of South Carolina, LLC (formerly Amerisips Homes) have created a building system that allows for the creation of incredibly energy-efficient homes in a simple and cost-effective manner. Insulsteel specializes in Free Energy Living® buildings.
This means that they are energy independent and generate their own energy while reducing the amount they take in. Paramount in this process is their EcoShell™ technology and systems, which can save up to an astounding 100% on electric bills. The secret is the insulation method—Insulsteel panels are thick, air-tight, contain no VOCs or formaldehyde and can protect from up to 200mph winds. An added bonus? They are noise reducing. The implementation of this technology creates an envelope around the house that cuts down tremendously on the amount of energy that is used.
Another feature of the eco-friendly EcoShell system they install: each home they build is complete with a solar power system and a highly-efficient heating and air system. In fact, the indoor air quality of their homes is EPA certified and offers next-level protection from mold, moisture, pests, and other air pollutants. Not only are their homes better for the environment and your budget, they're also better for your health. The homes will maintain a consistent humidity and temperature all year long, something incredible in our Low country climate.
All of these features sound too good to be true? Think again—this company can build homes with all of the technology mentioned above for a range of budgets or amount of square footage. Simply email them with a custom home design you have dreamed up or select one of their model designs, and they'll get back to you with the pricing structure. And if you're not quite ready to build, but want to stay informed, sign up for their monthly newsletter—that way you can be up-to-date on all of the incredibly efficient home building technologies they offer.
Insulsteel is a proud sponsor of the Charleston Fall Home Show that will be held August 26-28, 2016 at the beautifully renovated Gaillard Center in downtown Charleston. The team at Charleston Home + Design magazine is looking forward to returning to this location, where the company has held its home shows from 2004 until January 2012 when the city building closed for renovations. Stop by and see some of the amazing products that Insulsteel has to offer at their exhibit during the home show.
For more information, call (843) 352-2370 or stop by the design center at 619 Marina Drive
Eye of the Storm – Amerisips EcoShell™ home was designed and built to meet the most advanced US building standards for energy consumption, indoor air quality and hurricane winds
Harbourview Kitchen & Living Room The view out the windows is the Charleston Harbor and Ravenel Bridge.