Story by Art Department / August 24, 2016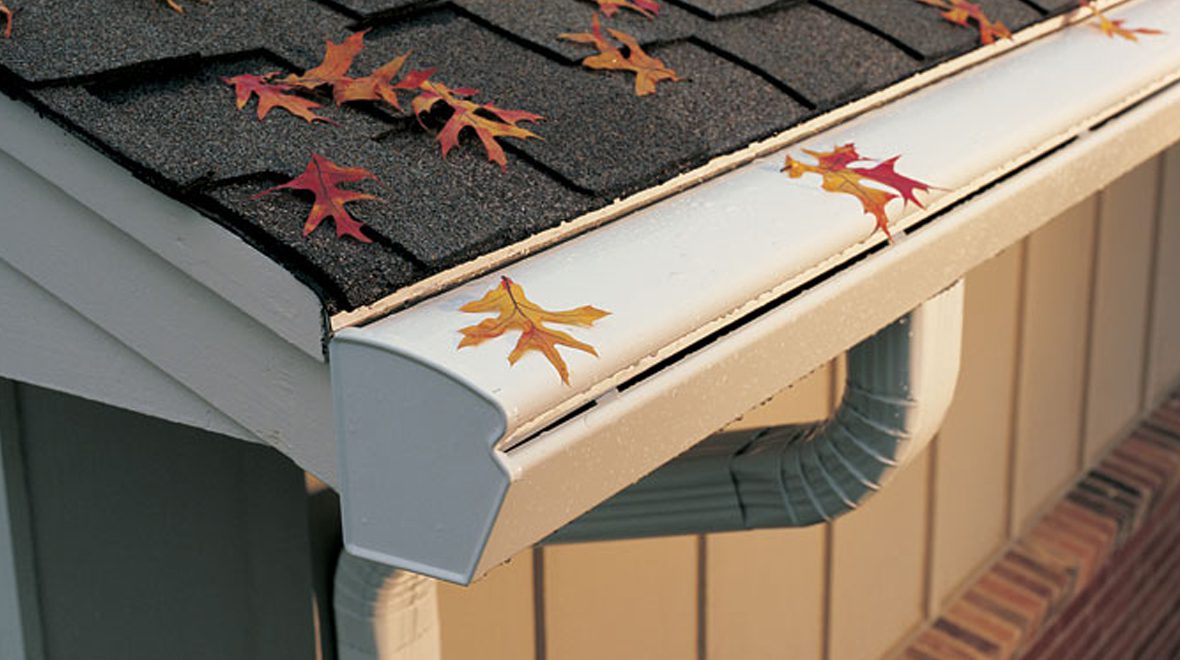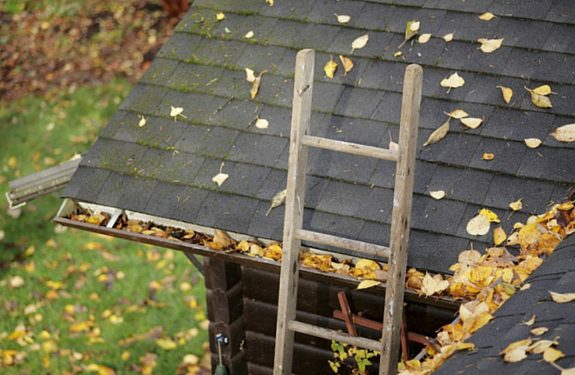 For some people getting on the roof with a leaf blower is a big rush of adrenaline, but we think it's safe to say that most people would prefer to clean their gutters another way, or not have to clean them at all. Whether it's hurricane season or there isn't a single cloud in the sky, it's important to keep your gutters clean. If not, clogged gutters can cause destruction to your home and your wallet.
First, clogged gutters provide nesting areas for termites, birds, mosquitos, and other insects that have inconvenient consequences for you to deal with. Second, clogged gutters will induce water damage on your home. When gutters are clogged, the water overflows from the roof and will accumulate around the foundation of your home, weakening the stability of the foundation and leading to cracks in its walls. Moreover, this increases the chances of water leaking into the basement.
Furthermore, excessive water buildup in clogged gutters can overflow and drown new landscaping, eroding the landscape and/or killing newly planted flowers, shrubs or trees. The wood from these trees or even the wood on your home could be exposed to rot and moisture damage, which would be followed by wood destroying insects that thrive in moisture. All of these potential home damages can be extremely costly, but easily avoided.
Cleaning gutters can be done personally if you have a tall ladder handy, but if not you can always hire a handyman, or find that someone who gets that adrenaline rush by being on a roof with a leaf blower. We always promote safety and well-being, and so that is why we propose a third cost-effective and easy solution: gutter guards. Gutter guards are a maintenance-free, clog-free, quick fix to your gutter problems. Gutter guards will direct water into the gutter while allowing leaves and other debris to pass over the gutter and avoid clogging them, and with the leaves, all your worries about home damages. Ultimate Gutter Guard offers premium rain gutters and gutter guards that can be securely installed onto your fascia board in a variety of colors.
To learn more about
Ultimate Gutter Guard
, check them out at our annual
Charleston Fall Home Show
from August 26-28 at the Gaillard Center at the beautifully renovated Gaillard Center in downtown Charleston. The team at
Charleston Home + Design
magazine is looking forward to returning to this location, where the company has held its home shows from 2004 until January 2012 when the city building closed for renovations. Stop by the
Ultimate Gutter Guard
exhibit to see how they can help save you time and money!
Created by Jade Taylor