Considering Advertising with Charleston Home + Design Magazine?
Established in 1999, Charleston Home + Design is more than just a quarterly, full-color publication – we're a dynamic multimedia platform dedicated to bridging the gap between discerning readers and top-tier local businesses in the home building and remodeling industries. Whether it's new construction or upscale remodeling ventures, every feature showcased in our magazine emanates from our vibrant local community.
By partnering with us as an advertiser, your company becomes a vital part of our narrative. Our adept photographers will skillfully capture your projects, while our accomplished editors craft compelling narratives that truly capture your essence. Through avenues such as direct mail, social media, radio, print, and our exclusive curated events, we ensure your company gains the exposure it deserves, forging meaningful connections with actively interested customers.
Join us in the journey of showcasing your work, celebrating your achievements, and engaging with a dedicated audience seeking precisely what you offer.
Please contact Publisher below for ad inquiries:
Tim Barkley, Publisher
tbarkley@newhomecharleston.com
Targeted Distribution
Home-Site Deliveries: Bringing Your Message Home
Complimentary Direct Mail Initiative (Included for Half-Page or Larger Advertisers)
Every month, our magazine takes a personalized journey through mailboxes – securely enveloped in a clear polybag alongside our client's promotional materials. This distinctive package is destined exclusively for homeowners who are actively constructing custom residences or embarking on ambitious large-scale remodeling ventures. Welcome to Home-Site Deliveries, a remarkably focused marketing channel that ensures your message reaches its destination with pinpoint accuracy.
Engage with a Captive Audience:
– Immerse your brand in the hands of homeowners seeking tailored solutions for their projects.
– Seamlessly tap into the exact demographic primed to appreciate your products and services.
– Enjoy the undeniable potency of targeted marketing as we connect you with the individuals who are currently shaping their living spaces.
Tailored Relevance:
– Craft a compelling narrative that aligns seamlessly with the aspirations of these forward-moving homeowners.
– Elevate your visibility by joining forces with a direct mail program designed to stand out and resonate.
Embrace Opportunity:
– Be part of the sought-after selection that accompanies these homeowners' monthly moments of inspiration.
– Leverage the power of Home-Site Deliveries, where every recipient is a potential client ready to embark on a journey of design and transformation.
Experience marketing that's both strategic and impactful, where your message finds its home in the hearts of those seeking to redefine their living spaces.
Immediate Prospect Insights
Gain Real-Time Connections
Each month, we equip you with an insightful dossier unveiling essential details about potential leads. This comprehensive report delves into the profiles of homeowners, offering key information such as their current mailing addresses, the designated builder, the custom home's square footage, and the project's estimated value. Delivered in Excel format, this report empowers you to effortlessly navigate and tailor the data to your advantage, facilitating dynamic sorting and analysis.
Nurture Relationships Effectively:
Empower your team to initiate impactful interactions with builders, fostering collaborative relationships.
Seize the opportunity to engage directly with the ultimate decision makers – the homeowners themselves.
Strategic Advantage:
Armed with actionable insights, engage in targeted conversations that resonate with each unique prospect.
Utilize this valuable resource to enhance your outreach, enriching your efforts with personalized relevance.
Forge Lasting Partnerships:
Capture the momentum by capitalizing on the provided insights to cultivate enduring connections.
Harness the potential of real-time data to strategically steer your endeavors towards success.
Experience the power of instant lead intelligence, where informed interactions pave the way for meaningful engagement with both builders and homeowners.
Complimentary Copies Throughout the Lowcountry
Discover our free issues available at a multitude of home-related showrooms and businesses spanning across various regions: Downtown Charleston, Daniel Island, James Island, Johns Island, Kiawah Island, Mount Pleasant, Summerville, West Ashley, North Charleston, and Goose Creek.
Dedicated Subscriber Network
We proudly ship each edition to numerous subscribers, including those residing out-of-state with secondary residences in the Charleston area.
Wide Retail Presence
Locate our latest edition at regional Barnes & Noble outlets and other prominent retail destinations like Publix, Harris Teeter, CVS, Rite Aid, and Walgreens.
---
Expert Photography (Included)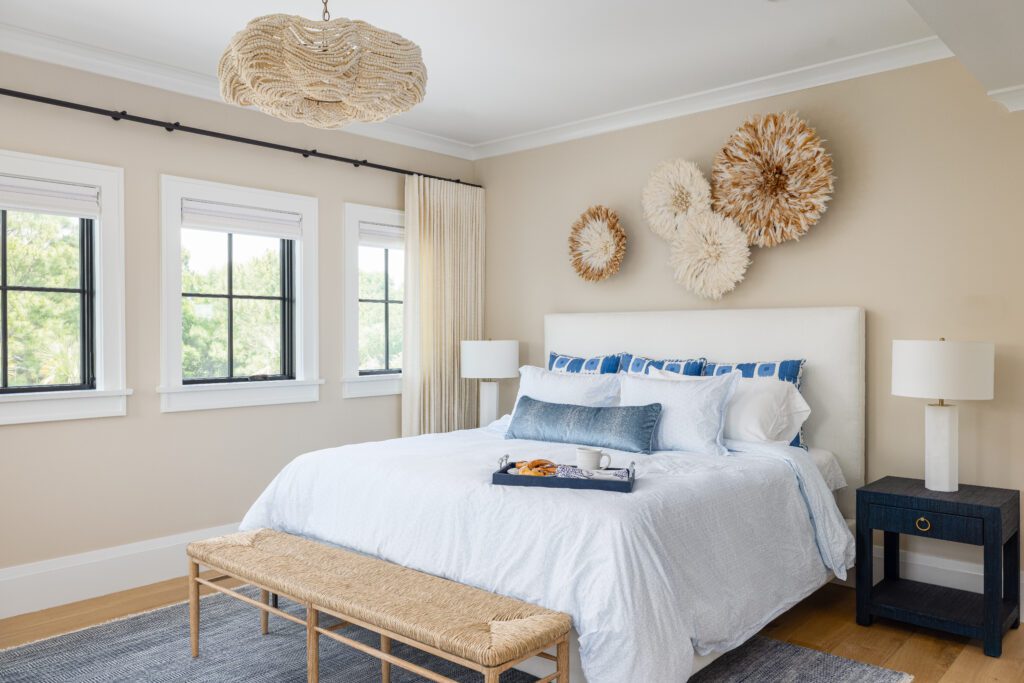 Within your package, you'll benefit from captivating professional photography of your projects, thoughtfully captured by our skilled photographers. These polished images will grace your advertisements, enhance editorial features, and enrich our website content. Moreover, we supply you with high-resolution files, tailored for both your professional portfolio and personal use. For added flexibility, evening photography sessions can be accommodated for an extra fee. Please connect with our photographers to obtain current rates and schedule your session.
---
Enhance Your Online Visibility
Our adept digital marketing team curates engaging content on our social media platforms to bolster our clients' visibility. As your company garners more features within Charleston Home + Design Magazine, your online presence flourishes. Additionally, we extend digital amplification for your events.
The photography assets shared with our clients are perfect for enriching their social media profiles, duly credited. Feel free to tag @chdmag in your Instagram posts and stories; we'll eagerly re-share your content in our own stories whenever feasible.
Interactive Web Platform & Comprehensive Directory
Our website stands as a valuable interactive directory, facilitating homeowners in their search for home professionals through convenient categorization or specific company names.
Dedicated Home Professional Profile
Your company will enjoy a personalized page on our website, showcasing your work through project images, links to relevant editorials from past and present issues, essential contact details, and a direct link to your official website.
Weekly E-Newsletter Insights
Experience the power of our weekly e-newsletter, reaching our extensive homeowner database of over 12,000 local residents. This email blast encompasses enticing deals from our esteemed advertisers, engaging editorial content from the current magazine issue, and insightful previews of upcoming events.
Across the Airwaves
Engage Audiences on Our Radio Show/Podcast
As an advertiser, your company representative will be featured multiple times on our acclaimed radio show, "Talking About A Home," airing every Saturday from 1-2pm on the premier News/Talk station, 94.3 WSC-FM. Unveil your unique narrative – we're here to amplify it. Plus, catch the show on your smart devices through your preferred podcast app.
---
Event Showcase
Experience the vibrancy of Charleston Home + Design magazine as its pages transform into a living spectacle at the Charleston Home + Design Show, held biannually. Since 2004, we've orchestrated bespoke home shows, meticulously curated to feature only the finest local A-list companies, tailored for the most discerning homeowners in the Charleston region. You'll encounter an exclusive array of 100% home-related products and services.
Advantages for Vendors
Attendees of each show receive additional copies of our latest magazine issue.
Elevate your industry presence through the VIP party hosted during the home show weekend, complete with delectable refreshments.
Stay informed with up-to-the-minute show details via dedicated event websites.
Unlock potential through sponsorship opportunities.
Access an exclusive vendor lounge, offering complimentary coffee, beverages, and snacks during the show.
Benefit from extensive marketing efforts spanning postcards, magazine adverts, digital banners, social media campaigns, television and radio spots, and direct mail, all extensively promoting each show.
Get in Touch
For detailed insights on show schedules, booth rates, and application deadlines, connect with us at 843-577-7652 or via email at info@newhomecharleston.com. Elevate your brand's presence on our dynamic stage.
---