Story by Alli Steinke / January 23, 2018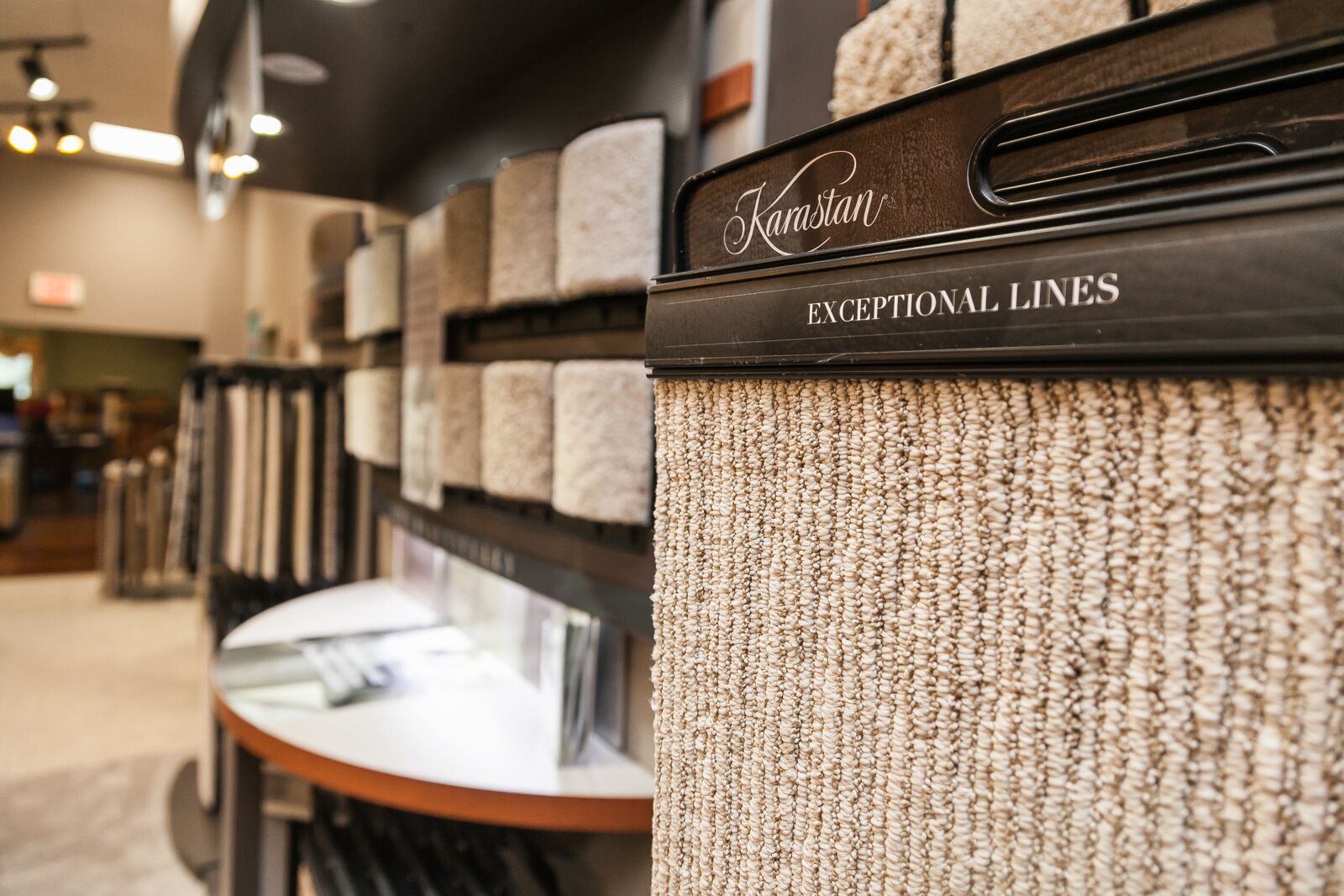 Weather in the Lowcountry is often unpredictable—sweltering and humid one day, pouring rain the next; we have even seen a major snowstorm already this year. The ever-changing Lowcountry environment can put a strain on your home, especially on your flooring, which must be durable enough to withstand both nature's elements along with daily wear and tear.
Flooring also contributes to the design of a space, making it essential to consider function and appearance when selecting flooring materials for your home. With so many options to choose from, picking out flooring can be overwhelming. Carpet Baggers Carpet One can help you make the tough decisions. They carry not only carpets, but hardwood, laminate, tile, and vinyl too for every space in your home. If you visit their showroom in West Ashley, you will be struck by the sheer number and variety of options available to you. Whether you need easy to clean eco-friendly hardwood for your living room or stain-resistant wheelchair accessible carpet for your foyer, Carpet Baggers Carpet One can guide you through the decision process to match you with a flooring that fits your needs.
If you would prefer to stay at home, Carpet Baggers Carpet One also offers a mobile showroom service. They can bring flooring samples directly to your home, measure your space, and give you a free estimate. You can also check out the Room Visualizer service on their website, which allows you to upload a picture of your space and try out a variety of flooring options virtually. If you would like to learn more about this company, their showroom, and their incredible flooring services, Carpet Baggers Carpet One will be at the Gaillard Center from Friday, January 26 th to Sunday, January 28 th as a sponsor of the 2018 Charleston Home + Design Show.