Story by Art Department / January 23, 2018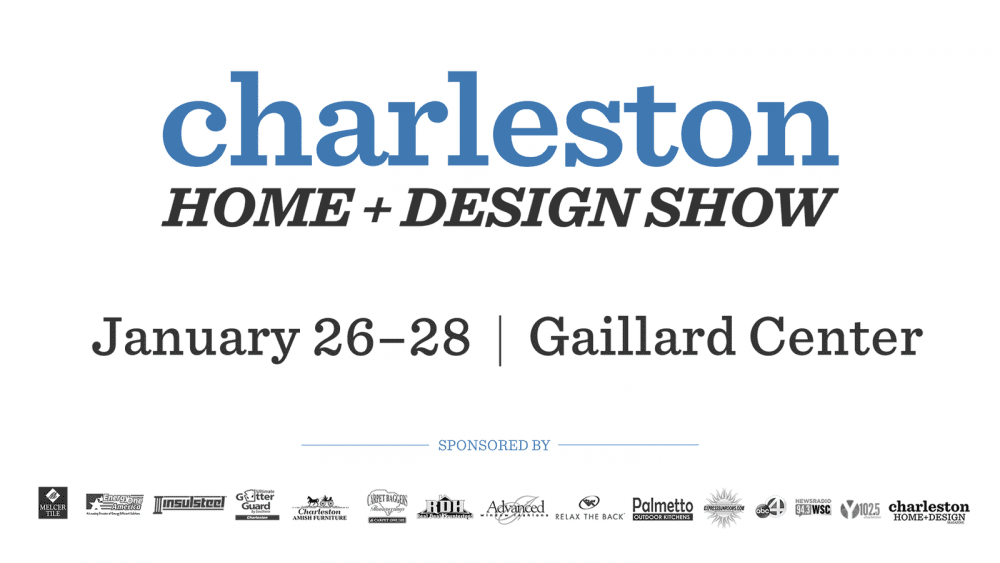 Once again the Charleston Home + Design Show will be held at the Gaillard Center this January 26th – 28th, 2018. At the annual custom home show, homeowners will meet around 100 of Charleston's A-List local contractors and can hire many of them for their home improvement projects. For our local craftsmen, this show provides unprecedented exposure to potential customers and connects homeowners to the home professionals they desire, while enabling them to gather valuable information all in one place at one time.

The Charleston Home + Design Show will run from January 26th-28th at the Gaillard Center, with several new features to entertain and educate guests. Whether listening to one of seven seminars or sitting down one-on-one with a professional interior designer for a free design consultation, the Charleston Home + Design Show will connect homeowners with the best local contractors to help them create the home they've always wanted.