Story by Art Department / September 4, 2020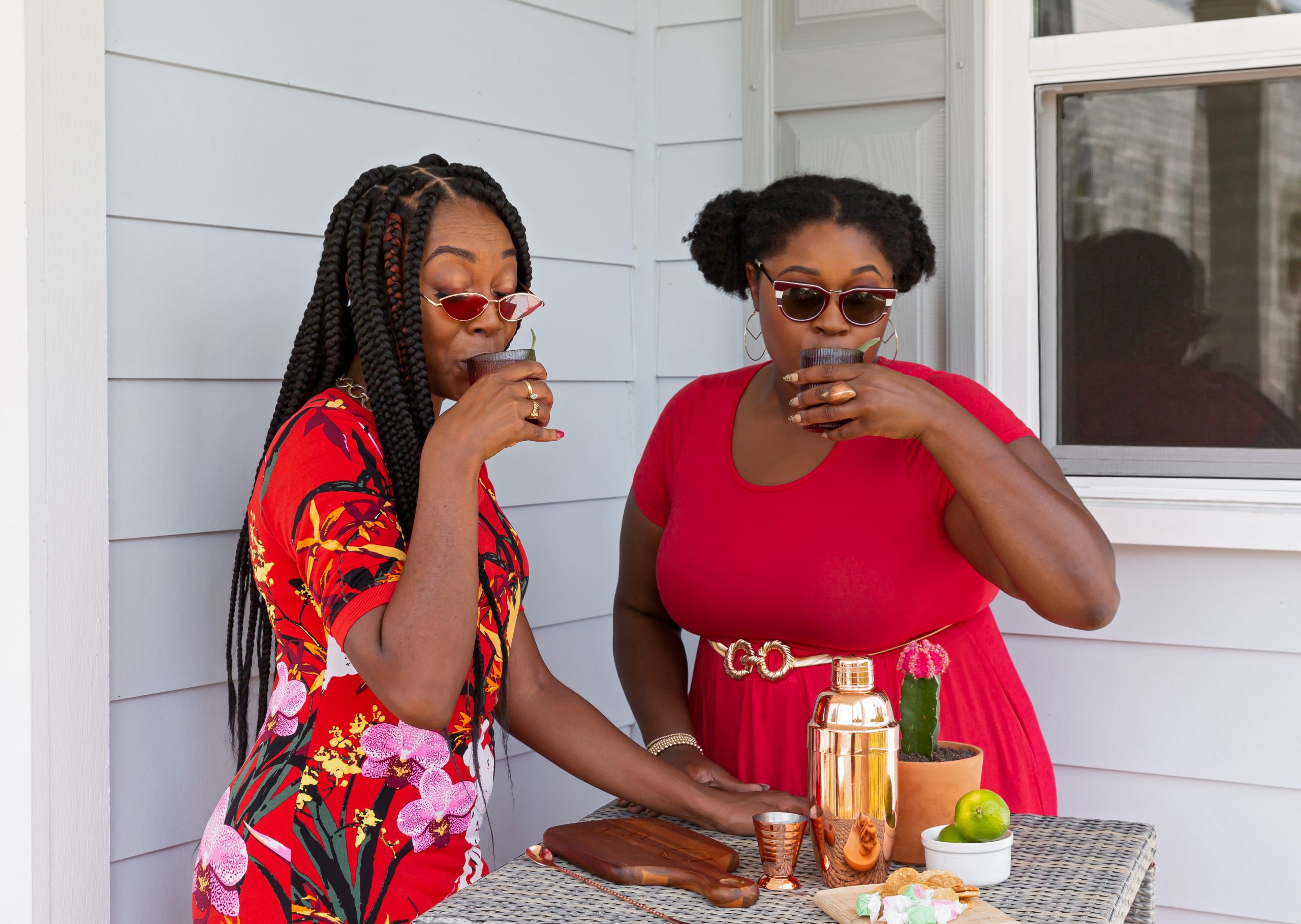 Becoming the Cocktail Bandits
Johnny Cladwell and Taneka Reaves met at the College of Charleston and immediately clicked. The two have since become full-time Charleston Beverage Ambassadors and are known around the country as the curly-haired Cocktail Bandits. They promote female empowerment through advocacy for the food and beverage community from a feminine, urban perspective.
The girls educate and entertain their audience through original cocktail recipes, promoting other bar professionals, and by sharing their experiences at foodie events all around the Holy City. Johnny and Taneka have hosted events at the Charleston Food & Wine Festival, Atlanta Food & Wine Festival, and Euphoria Greenville Food, Wine & Music Festival. Basically, these girls are fabulous and know what they're talking about.
We teamed up with the dynamic duo that is Johnny and Taneka to chat about the best cocktails to enjoy on your front porch. Trust us, these Porch Pounders are delish. And if you want more recipes and insight from the Cocktail Bandits, check out their book 'Holy Spirits! Charleston Culture Through Cocktails'.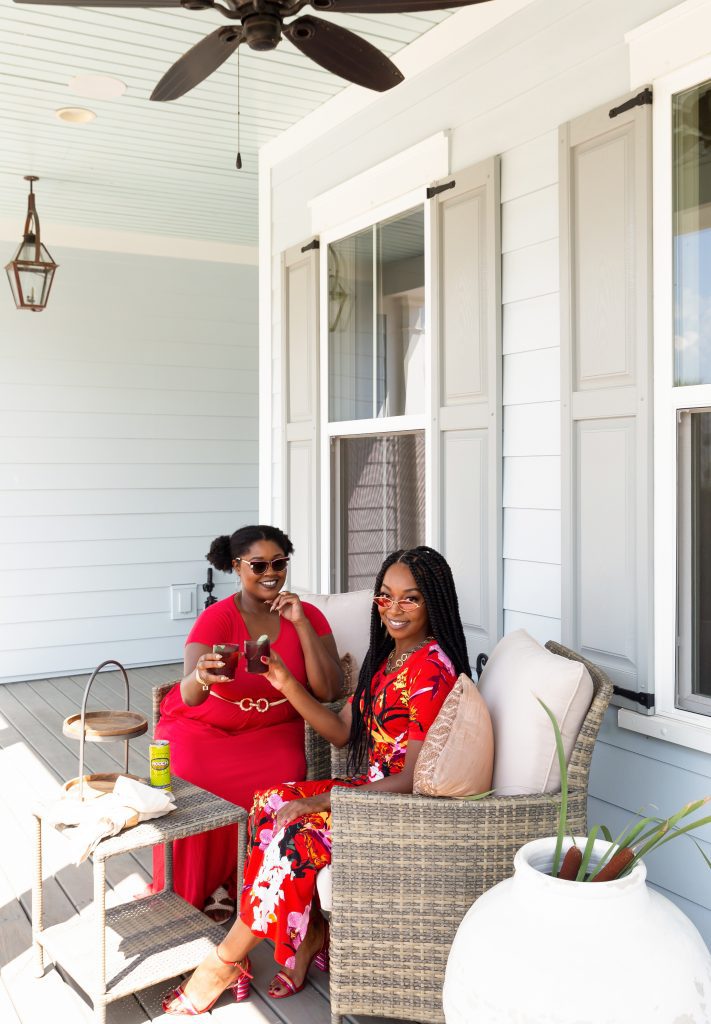 Porch Pounder Recipes
Peninsula Tea
1 ½ oz. of Firefly Sweet Tea Vodka
¼ oz. of Fresh Lemon Juice
½ oz. of Ginger Honey Syrup
Topped with Ginger Beer
Garnish: Lemon Wheel, Mint Sprig, Handcrafted Palmetto Rose
Add sweet tea vodka, ginger syrup, and lemon juice to the mixing tin. Secure lid then shake passionately. Fill a mason jar with ice. Strain cocktail mixture into mason jar. Carefully add ginger beer to the mason jar until the glass is full. Lovingly place lemon wheel, mint, and Palmetto Rose garnish. Imbibe responsibly.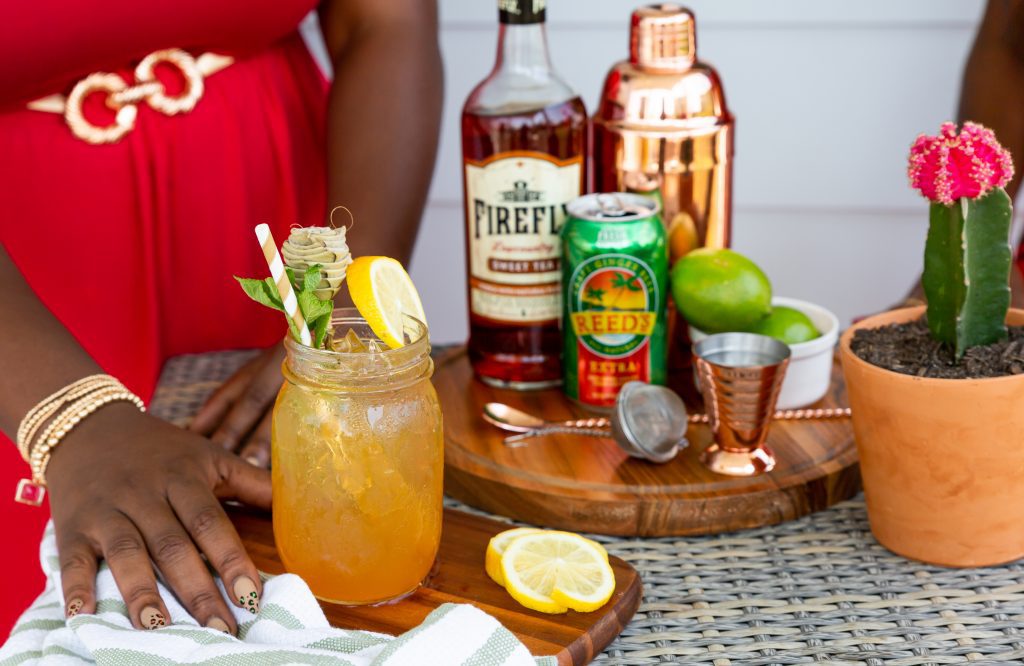 Rose Gold
1 ¼ oz. of Van Gogh Vodka
2 oz. of Rose Flower Tea
1 oz. of Honey Syrup
¼ oz. of Lemon Juice
Garnish: lemon/rose flower
Add Van Gogh Vodka, rose tea, lemon juice, and honey syrup to the mixing tin full of ice. Secure lid of mixing tin then shake passionately. Strain mixture into chilled coupe glass. Lovingly place garnish. #GoghGirl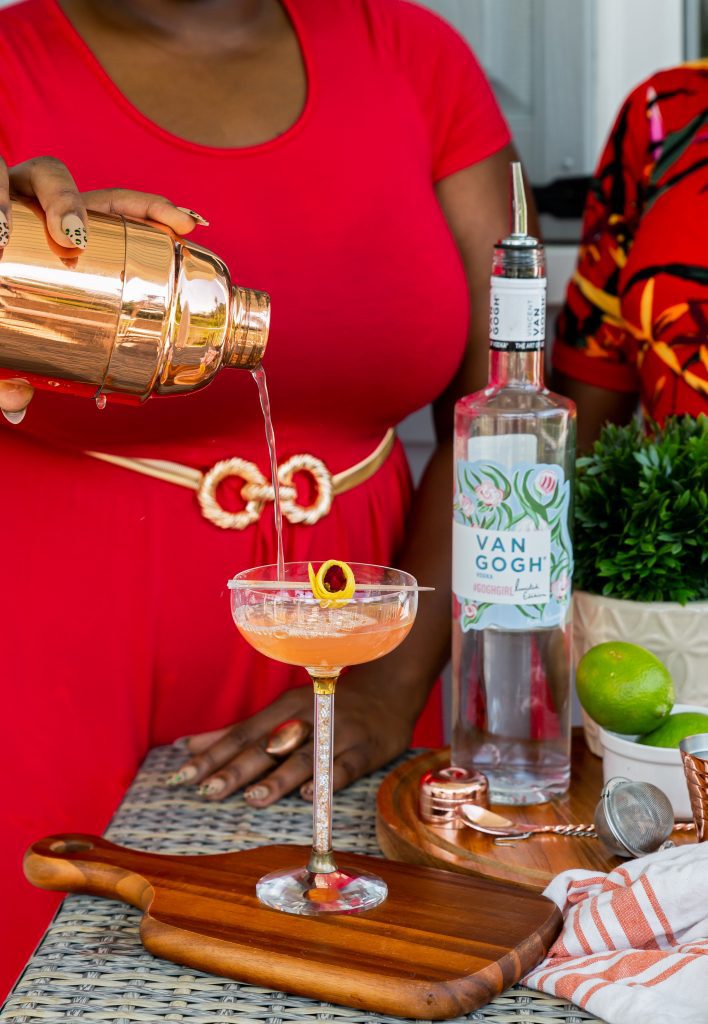 Wildcard: Blacker the Berry
1.5 oz. of Espolon Tequila Blanco
1 oz. of Blackberry Purée
Jamaican Bitters
Hooch Limeade Soda
Garnish: Safe leaf & blackberries
Add Patron and blackberry purée to the mixing tin full of ice. Secure lid then shake passionately. Strain mixture into chilled glass. Carefully add Limeade soda until the glass is full. Lovingly add sage and blackberry garnish. #GentleLadySips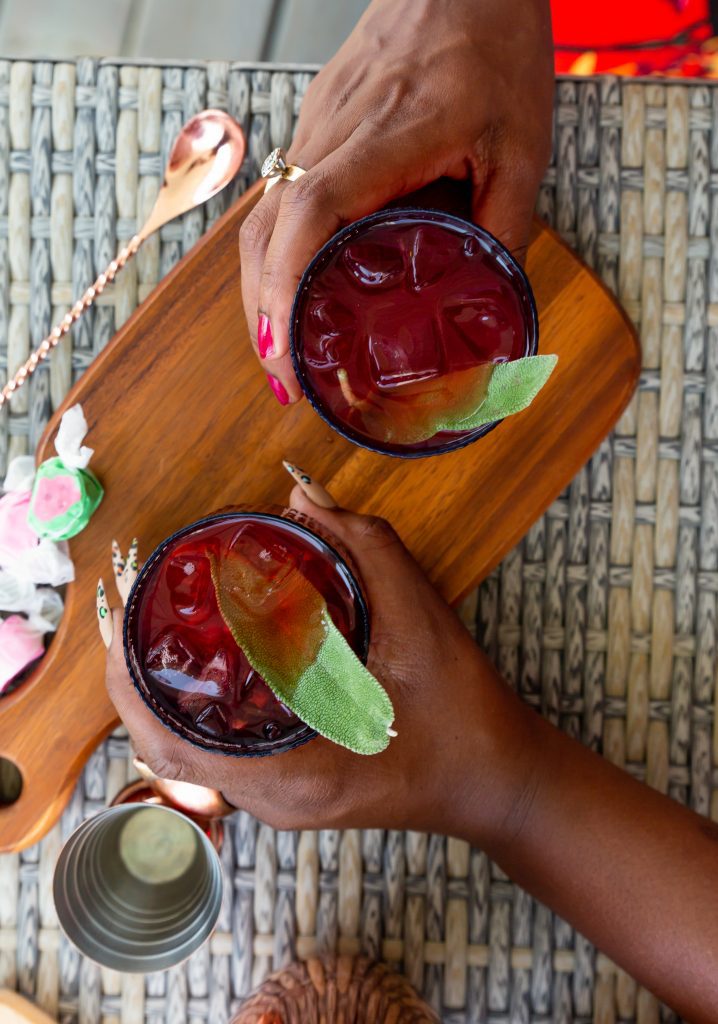 Makeup Artist: Innaglow Beauty
Clothing Sponsor: Glam Corner
Other Product Sponsors: Hooch Limeade Soda, Epsilon Tequila, Van Gogh Vodka, Firefly Vodka
Location: John Wieland Homes and Neighborhoods, The Folly Model Home located in Dunes West
Planner: Jeanne Malota of Event Portico
Photographer: Callie Cranford