Story by Art Department / February 16, 2016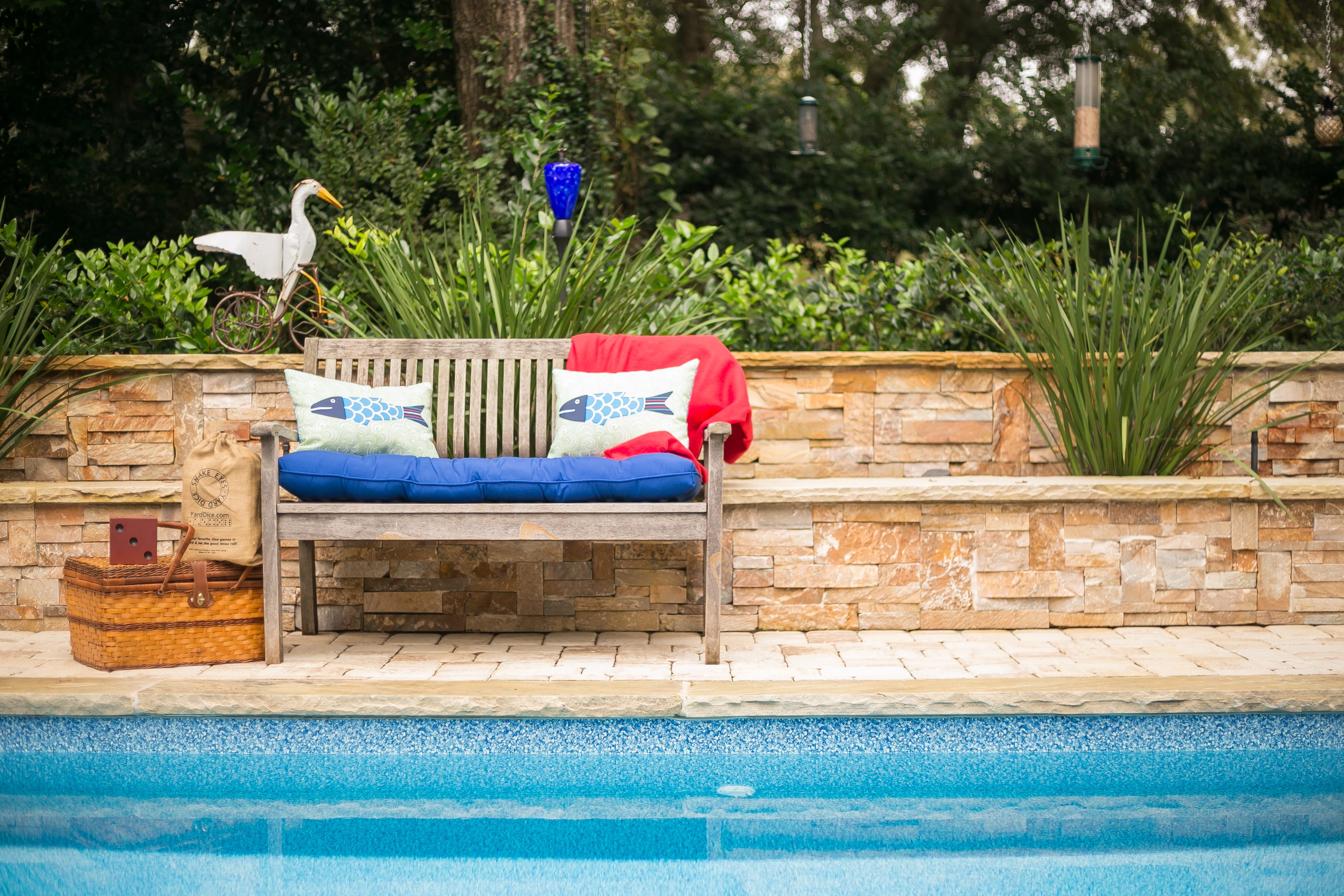 Captain Dave Westberg and his wife, Kim, envisioned a year-round backyard retreat, so they teamed with Michael Gesmond at Heritage Pools, LLC to realize their dreams.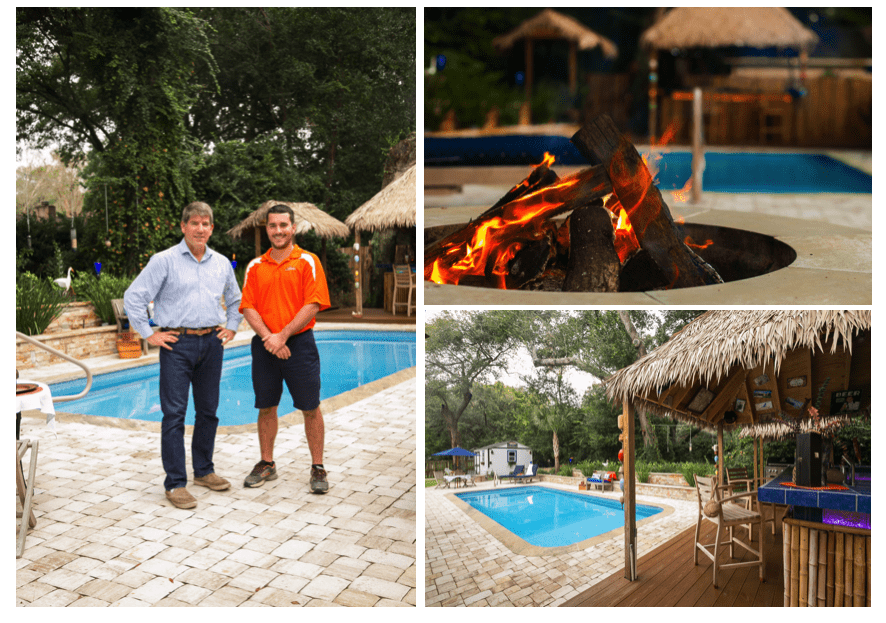 Retirement has been kind to Dave and Kim Westberg. Their home in Mt. Pleasant is a welcoming blend of warm tones, wood textures, and generous hospitality. There is so much living to do outdoors that they knew they wanted to take full advantage of the Lowcountry's extensive season. Dave says, "We weren't sure what kind of
we wanted—rectangular, kidney-shaped, gunite, or vinyl. We just knew we wanted to be outside and have fun."
That's when Michael Gesmond of Heritage Pools came into the picture. "Michael came to our home to look at the yard to get a detailed idea of the area," recalls Dave. The big deciding factor in the process—one that most people don't even know to consider—was Charleston's location along a fault line. In fact, there are anywhere from 20 to 50 earthquake tremors here every year, but they're so small that no one notices. Pools, however, can eventually develop cracks and leaks in the foundation because of these shifts if not supported and installed properly.
Heritage Pools has found a solution to the fault-line shifts. Rather than leaving the weight of the surrounding ground and swimming water to be supported by the walls of the pool itself, Heritage Pools uses an innovative method to distribute the burden. I-Beam braces are placed around the outside perimeter of the pool to prevent the ground, deck, and pool walls from settling over time and becoming uneven, which could cause fractures along the pool walls.
Once the I-Beams and pool shell were in place, Dave, Kim, and Michael got to work on the aesthetic features. Limestone coping and pavers surround the pool and lead to the bar area, while a tiered planter wall brings accentuating flora to the overall wow factor Dave and Kim were seeking. A custom firepit has already entertained many a guest during cool autumn evenings.
The couple chose an ionization method as an alternative to harsh chlorine sanitation. Ion filtration releases copper ions in order to kill bacteria. "Our ultimate goal is to build our pools to be as low-maintenance as possible," adds Michael. "That way caring for them is not an around-the-clock chore."
Be it a pool party or football game, the Westbergs and Michael have fabricated an idyllic outdoor space for entertaining, relaxing, and admiring.
For more information, call Heritage Pools, LLC at (843) 762-3417 or visit swimhere.com.