Story by Alli Steinke / February 23, 2016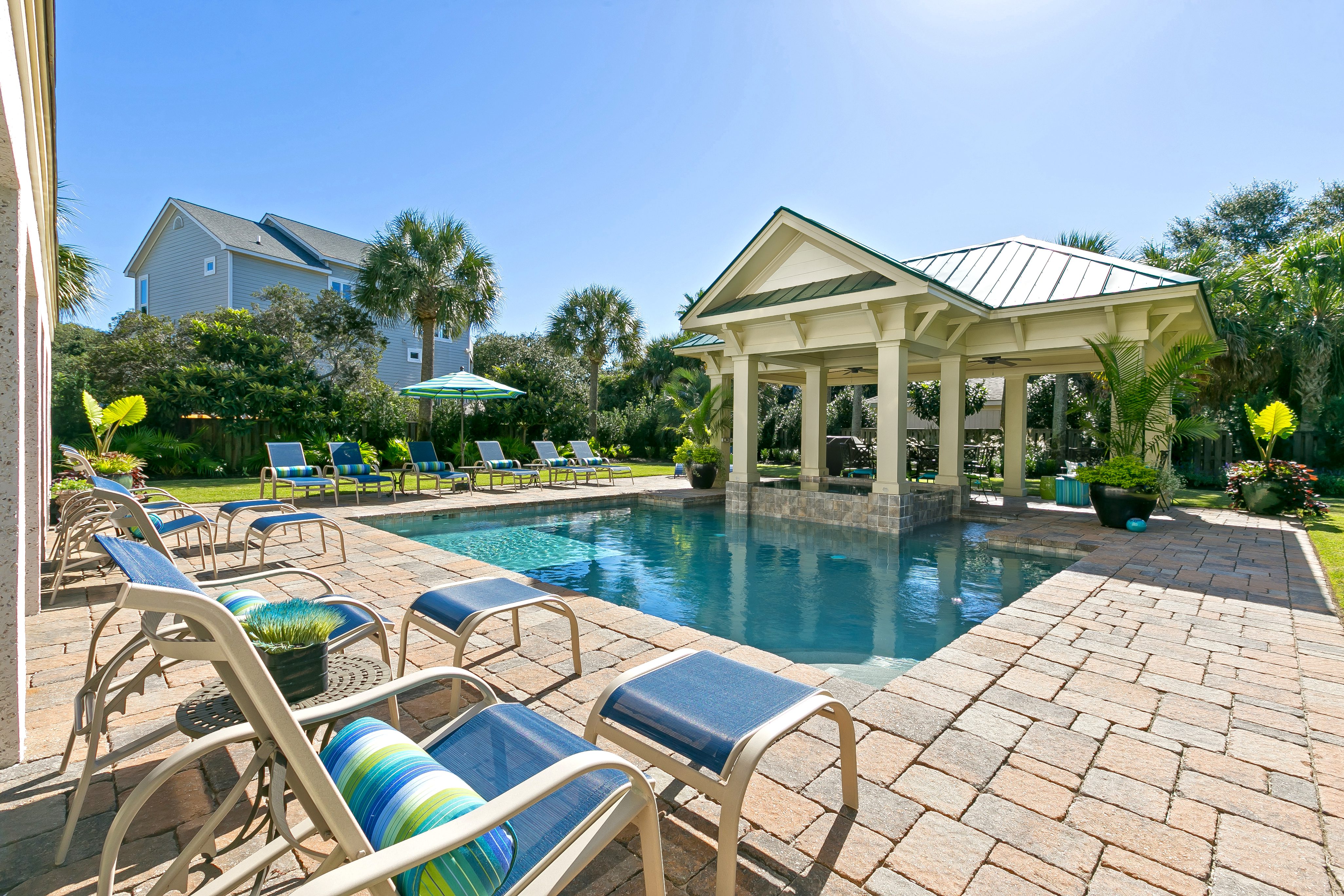 For a certain Isle of Palms homeowner with three porches, a pool, and an expansive patio, finding the perfect furniture proved to be a challenge.
Ramona lives with her husband and pup in a sunny corner of Isle of Palms where neighbors gab with each other in driveways, wave to passing cars, and inquire about others' relatives by name. It's no wonder that finding the most comfortable outdoor furniture was so important to her when she met with the team at Palm Casual. "Ramona came to us with a color scheme in mind," says Mark Presley of Palm Casual. "From there, we worked with her to pick out different fabrics and textures to make everything complementary, but not too matchy."
The front porch is a subdued, relaxing space to enjoy a morning coffee, which is why Ramona chose oversized swivel chairs in a driftwood color. They're made of a durable HDPE (high-density polyethylene) material in a wicker style. On the back porches, Ramona opted for more color accents with a blue-green scheme that incorporates the bright, natural aspects of her backyard and the sparkling blue pool. Each set—upstairs, downstairs, and around the patio—is slightly different in fabric patterns and shades of blues or greens, but everything harmonizes as a whole. "She selected a somewhat darker blue to go on the upstairs porch to contrast the walls of the house," adds Mark. "Then she picked a lighter blue for the downstairs porch that doesn't get quite as much sun." For the patio, she chose aluminum loungers for optimal sun bathing and leisure.
It wasn't just the endless combinations of fabrics and frame styles that ultimately attracted Ramona to Palm Casual's outdoor furniture, though. Mark explains, "Whether your Palm Casual product is two or thirty years old, our service warranty means that we will repair it. If wicker needs to be rewoven, if cushions need to be restuffed, or if feet need to be replaced, we take care of it." Plus, the already sturdy furniture rarely needs repairs and is easy to care for. According to the experts at Palm Casual, the Sunbrella fabric used to cover their cushions only requires a little bleach and a hosing for dirty cushions to be clean once more. The UV-treated HDPE framing also means that each chair, lounger, or table is extremely fade-resistant.
Now, Ramona and her family have their choice of pool or porch, relaxing on worry-proof chaise lounges or unwinding with a good book in a shady spot upstairs.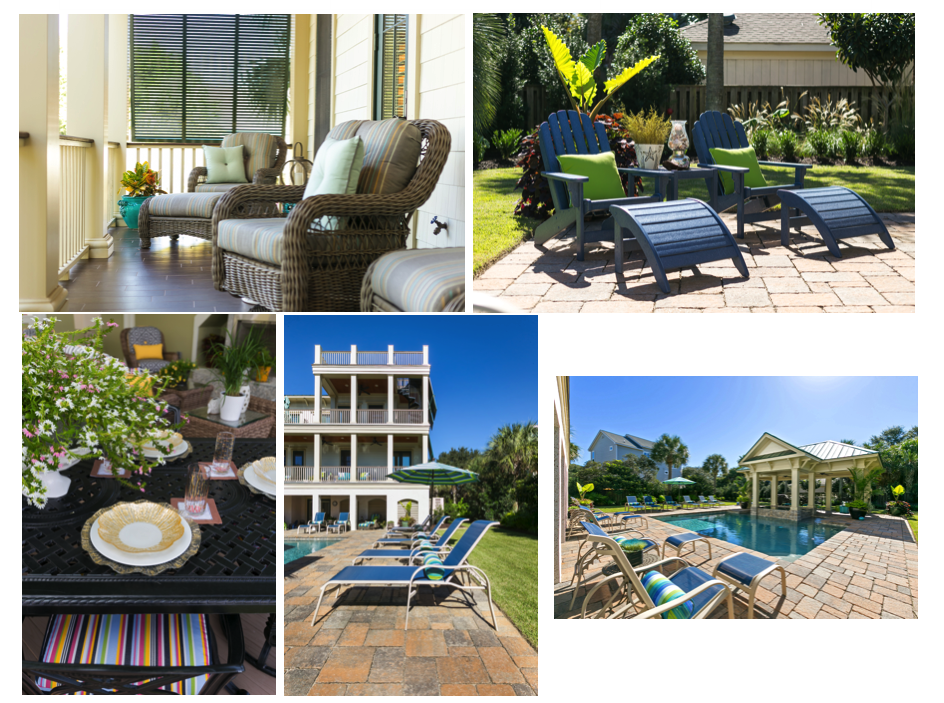 For more information, call Palm Casual at (843) 881-0041 or visit palmcasual.com.