Story by Art Department / January 7, 2021
Heavily influenced by his home town of El Paso, John Lewis of Lewis Barbecue has embarked on a new culinary experience with the opening of Juan Luis. John's culinary career has involved different cuisines and specialties but he always comes back to his Texas roots. The Juan Luis trailer was inspired by an adobe house from the El Paso region. It's outfitted with stucco, the planters were all welded by John, and he drove the cacti back to Charleston from El Paso.

Juan Luis offers food from the El Paso region. They cook the corn, dry it, soak it, grind it, and press it into the tortillas. John and his team also grind the chips and flour themselves. Anything they can do from scratch, they will for an authentic feel. John's Southwestern flair is not only evident at Juan Luis, but also in his own home where he prepared some delicious beans and tortillas. 

You saw this dish in the winter issue. Here's where you learn how to make it for yourself.
John's Frijoles De La Olla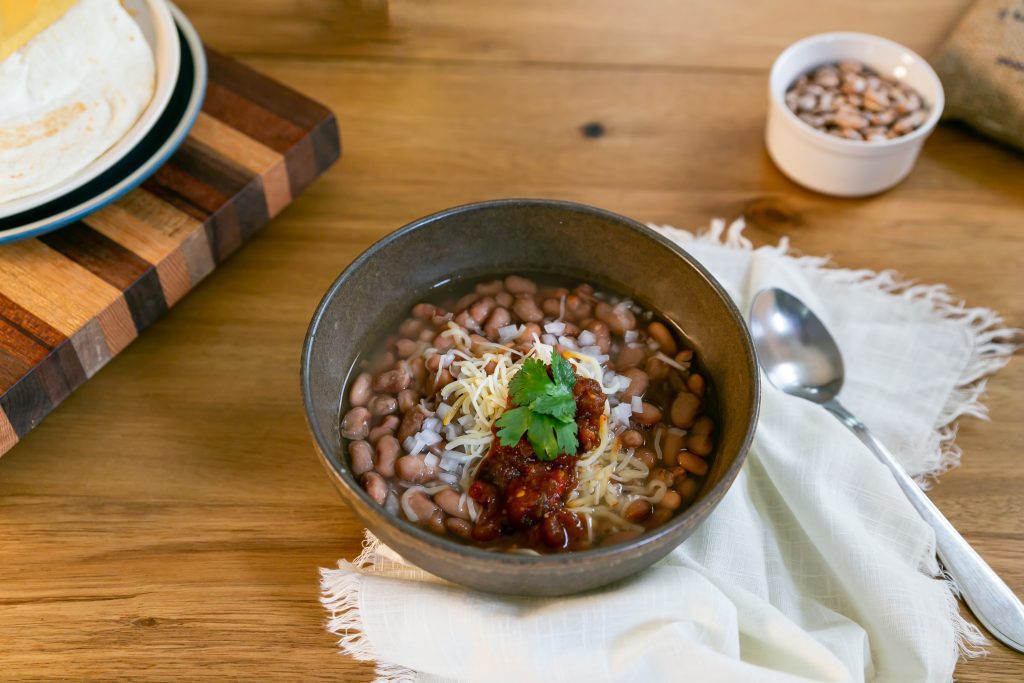 Ingredients:
1 stalk of celery, chopped
1/2 yellow onion, chopped
1 large clove of garlic
1 tbsp. salt
1 lb. dried pinto beans
1 sprig of thyme
1 bay leaf
Steps:
Puree vegetables with 7 cups of water and 1 tbsp. salt.
Pour into pot with beans, cover and soak for 6 hours.
Bake tightly covered for 2 and a half hours at 350 degrees, stirring occasionally.