Story by Art Department / April 21, 2016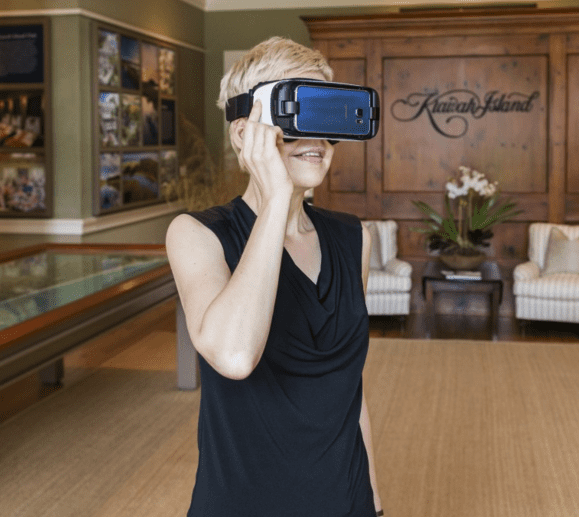 Instead of building homes and having difficulties finding a buyer who feels comfortable in the space, or feel it is worth purchasing, Kiawah Island Real Estate has begun giving virtual reality tours. These virtual tours have the ability to better assist potential homeowners without uprooting the preserved natural environment. "The Gear VR headset experience allows buyers to feel as if they are actually inside the home. This is extremely powerful considering these homes have not yet been built," says Chris Randolph of Kiawah Partners. The 360-degree imagery of homesites are able to transform the architectural drawings of home concepts and interior designs into a live-scale virtual experience. With these types of tours, the homeowners are able to view the calming ocean, marsh or historic oak trees that surround the property and then delve into the virtual design of the home. The Kiawah Island Real Estate team "are proud to be at the forefront of this trend" so that they can better serve their buyers. KIRE is continuing to invest in technology that help buyers visualize their future homes on Kiawah without disrupting the natural settings.
Kiawah Island Real Estate is the sole real estate broker with offices on Kiawah Island. Its 25 agents exclusively offer homesites, villas, cottages and single-family residences, many with views of the Atlantic Ocean or Kiawah River and the surrounding marsh lands. To view current listings, developments and learn more about the island visit www.kiawahisland.com.
Created by Claire Nellums