Story by Art Department / April 3, 2018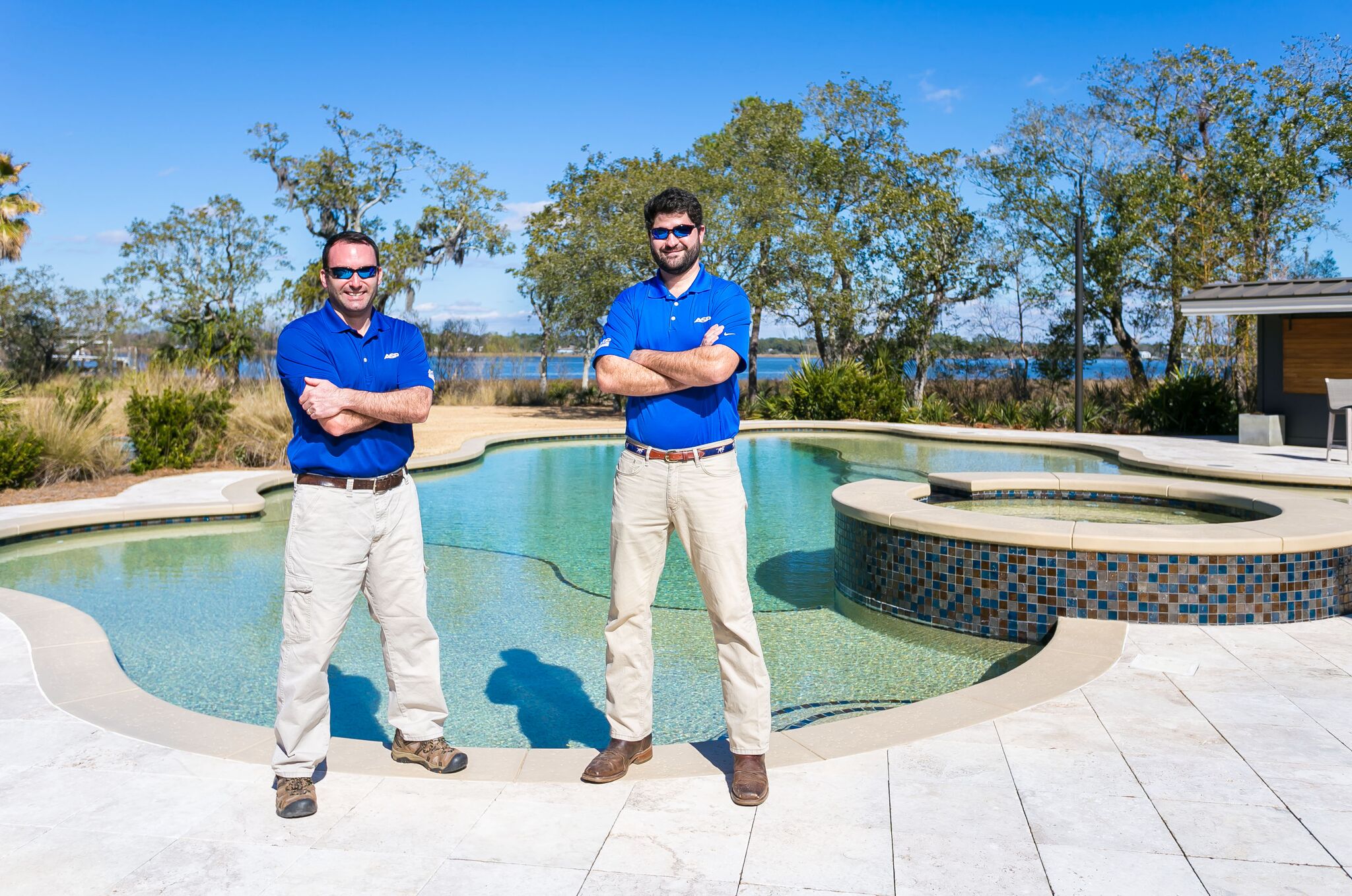 When and how did your company get its start?
We have been locally owned and operated by the current owners for the past 4 years.  We are proud to be part of America's #1 swimming pool service company.
What does your company specialize in?
We specialize in swimming pool renovation, repair, and maintenance of both residential and commercial pools.
In the area of renovation, from a re-plaster to a complete backyard overhaul, we will guide you through every step of the way.  We can restore your pool to its initial look, update its appearance, or add new features. We will work closely with you to determine your vision and make a plan that aligns with your needs and budget.  Plus, we use only certified, experienced craftsmen when re-tiling, re-pouring, re-plastering, or replacing your pool decking.  With ASP, you can have the pool you've always dreamed about.
As far as pool maintenance, we are able to create a customized swimming pool maintenance schedule to fit your lifestyle.  Our customers absolutely love our very own digital platform called, PoolOps, which emails the time we serviced your pool that day, your pool's chemical readings, the chemicals we added, and a picture of your clean pool.  We want you to be able to enjoy your pool…leave the tough stuff to us!
From the smallest fix to a major repair, the pros at ASP have seen it all.  First, we provide a no-obligation, free quote so you know what to expect up front.  We use only the highest quality materials and products for your swimming pool repairs, regardless of the extent of the repair or improvement.   Our in-house service technicians will diagnose the problem, communicate it to you and, in most cases, have it fixed that day so that you can get right back to enjoying your pool.
What's a typical day working at your company look like?
Our technicians are out the door early (around 
7:15 am
) and headed to our customers When you call into our office, you'll most likely speak to our office manager, Samantha.  By being in direct contact with both our service and maintenance technicians, she is quick to deal with any questions our customers may have as well as any issues that have arisen.  Our owner/operators, Jeremy Johnson and Shaun Hurley spend the day on-site at renovations or meeting with customers.
What's your favorite part of working and living in Charleston?
Most are aware that Charleston has been ranked #1 by Travel + Leisure Magazine, and we are in complete agreement.  We love the greater Charleston area for the culture, food, history, and beaches.  But most of all, we love the people here.  We find that the residents here are kind, hospitable, honest and hard-working.  There is nowhere else we'd rather live and work!
What is the best advice you could give to people in the market for your services?
We recommend you use a pool company who is licensed and equipped to handle any situation that may arise.  We also believe the answer is in technology!  Using our PoolOps system (
https://youtu.be/2lRRKAiD02Q
) you will have a customer report via email that includes chemical balances and a picture of your clean swimming pool. Our customer's love receiving these reports.  We realize that you have a choice in pool service companies, and we are grateful for the opportunity and cognizant of the faith our customers put in us.

Lastly, is there anything else you would like people to know about your company?
We are the only full-service swimming pool company in the greater Charleston area that is able to handle leak-detection, in-house.  We are also the only pool company in the area that will re-surface your fiberglass swimming pools.  We are proud to be certified by all major pool equipment manufacturers, which allows us to be a warranty center for all of your pool equipment.
For more information, call America's Swimming Pool Co. at (843) 388-4065 or visit aspmountpleasant.com