Story by Art Department / March 6, 2018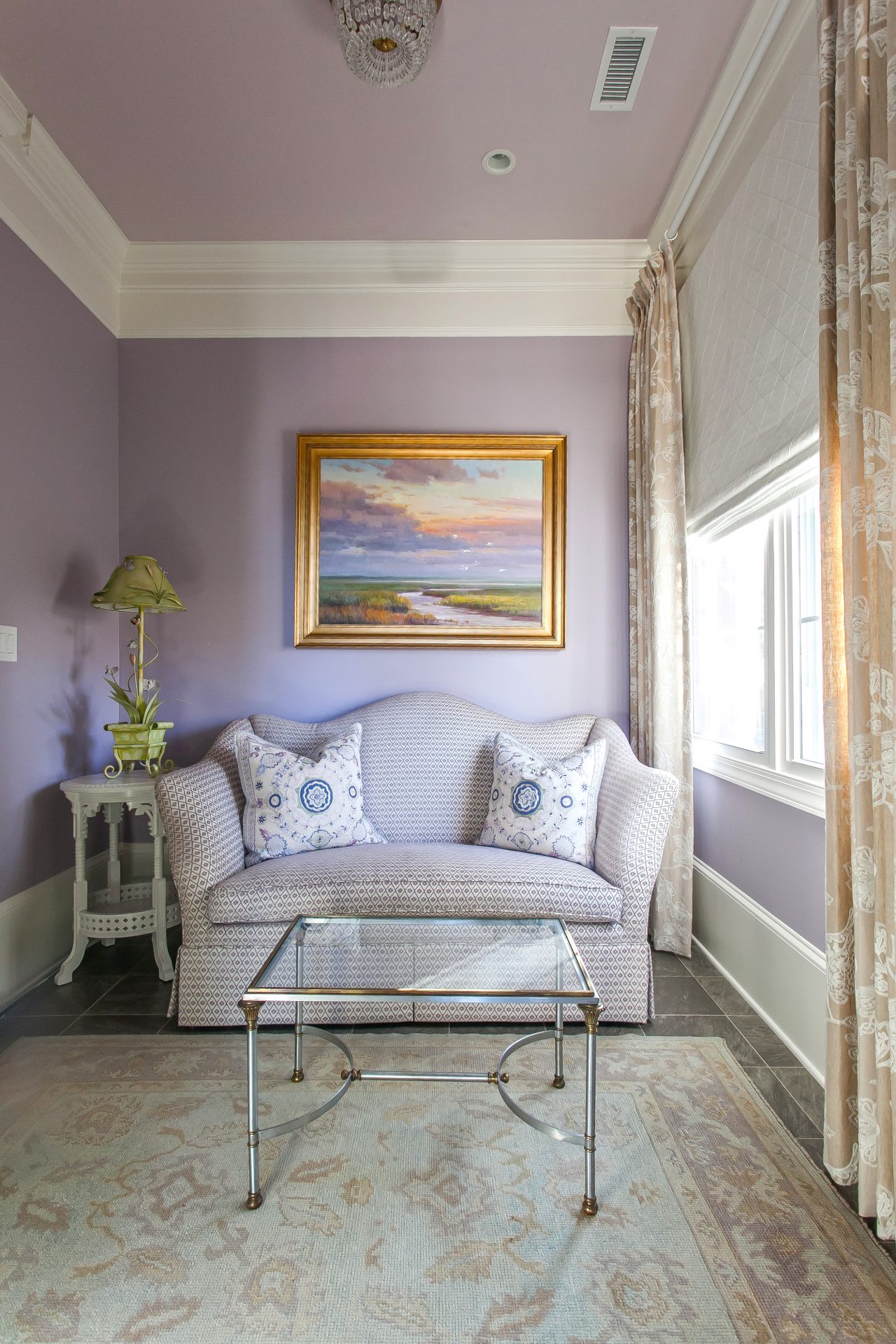 The past decade has seen an exponential increase in the use of technology and social media. It is perhaps no surprise then that surrounded by constant advancement and frenetic energy we have turned to nature to find peace. The National Parks Service alone reported record numbers of visitors in 2014, 2015, and 2016 with numbers continuing to rise each year. The 2018 picks for interior painting colors seem to reflect this growing need to find nature's peace in an ever-changing world.
Behr chose a 2018 color palate undeniably inspired by the natural world. The palate features sunset colors "Life is Good" and "Spirit Warrior." Other colors like "Wide Sky" and "Soul Search" seem to evoke the various shades of the sky and the ocean. The neutral "Road Less-Travelled" and "Off the Grid," as well as Behr's 2018 color of the year "In the Moment" also encourage us to bring nature's solace into our own homes. Benjamin Moore too chose earthy tones for 2018 with names like "Dreamy Cloud," "Carolina Gull," and "Elk Horn." Sherwin-William's 2018 color of the year "Oceanside" unites the blues and greens of the sea and brings them inside as well.
While the 2018 interior paint trends can't replace a real hike through Acadia National Park or a trip to the Grand Canyon, they can allow us to find nature's comforting colors inside and out. If you are looking for a way to bring these or any other colors into your own home, Koozer Painting can help. The Koozer Painting team can provide professional painting services for all the rooms in your house. The team will ensure that any holes or cracks have been filled and, if necessary, that the wall has been properly primed before it is painted. Painters will also inspect the work upon completion to ensure that your paint color will last. With such natural colors to choose from and a stress-free painting experience courtesy of Koozer Painting, you are sure to have a peaceful start to your 2018.  
For more information on Koozer Painting, visit koozerpainting.com or call (843) 881-2212.
Blog By Emily Anderson
Photographed by: Margaret Rambo