Story by Art Department / February 3, 2022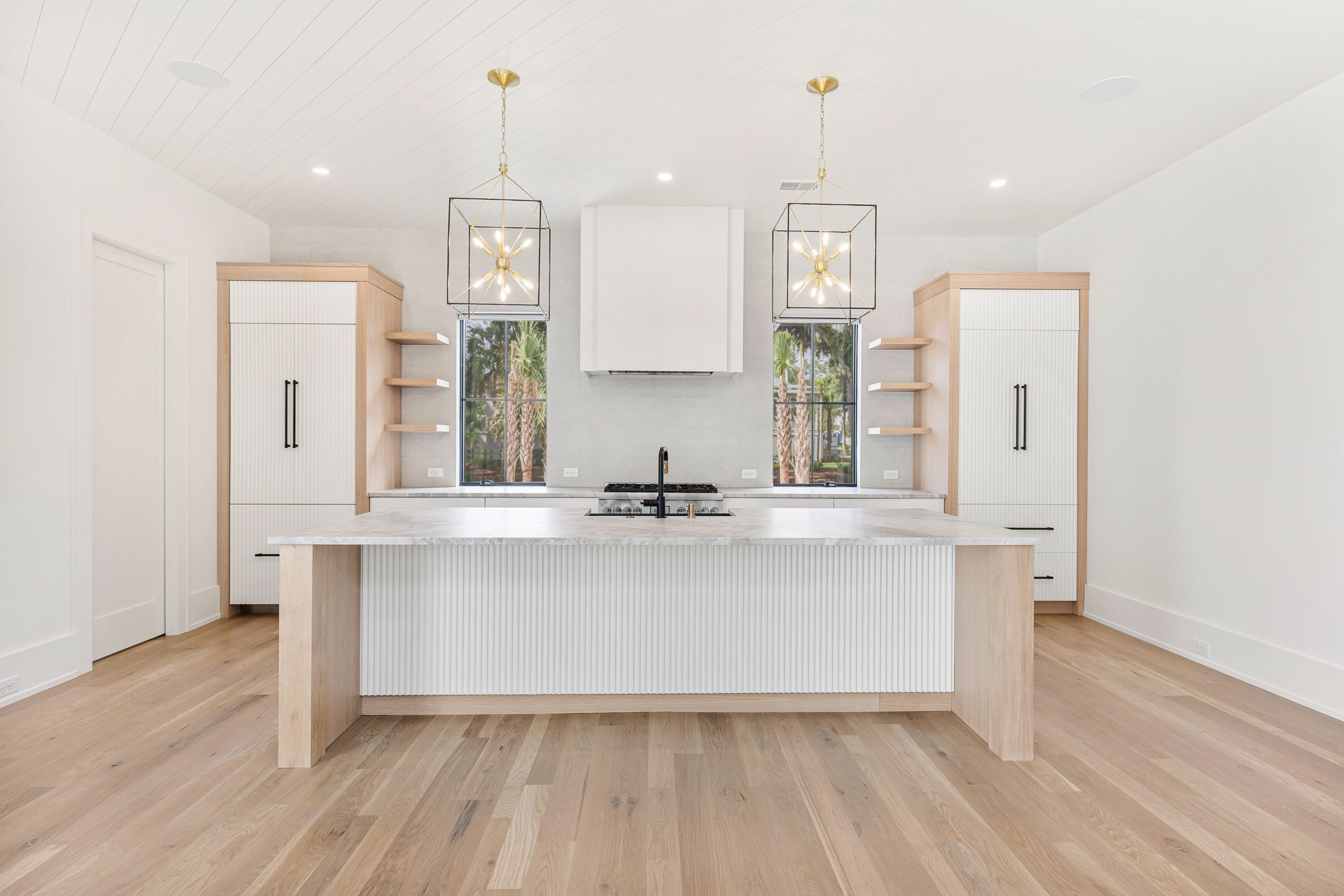 A simple white color palette in the kitchen can be appealing, but it's also fun to get a bit more creative and throw in some color or a funky pattern. Kitchens are the heart of the home, so be creative with the design and bring in elements that bring joy to the space. 
This beach house kitchen pays homage to its location with a colorful blue island and coordinating backsplash under the hood. This pop of color adds a playful touch to the space. 
Accessories can completely transform a space. A bold vintage runner and unique artwork bring some drama to this stunning kitchen. 
Dining rooms are continuations of kitchens and deserve just as much character. This space was elevated with a geometric mural painted by Carrie Beth Waghorn. 
Light-filled kitchens are wonderful. Sliding doors and a large window above the sink allow natural light to pour through. Other charming features in this space include the wood beams and cement hood. 
Who doesn't love green? This shade is so calming and creates such a great ambiance in this Lowcountry cookery. Paired with natural elements, this kitchen is reminiscent of being outside in nature. 
Clearly, we love a good pop of color in kitchens. Natural hues in this modern space were accented with bright red slab cabinetry. 
A white palette doesn't have to be boring. Upgrade white kitchens with modern finishes and unique features such as the wood panels surrounding the cabinetry and the texture on the island.