Story by Micaela Arnett / June 1, 2023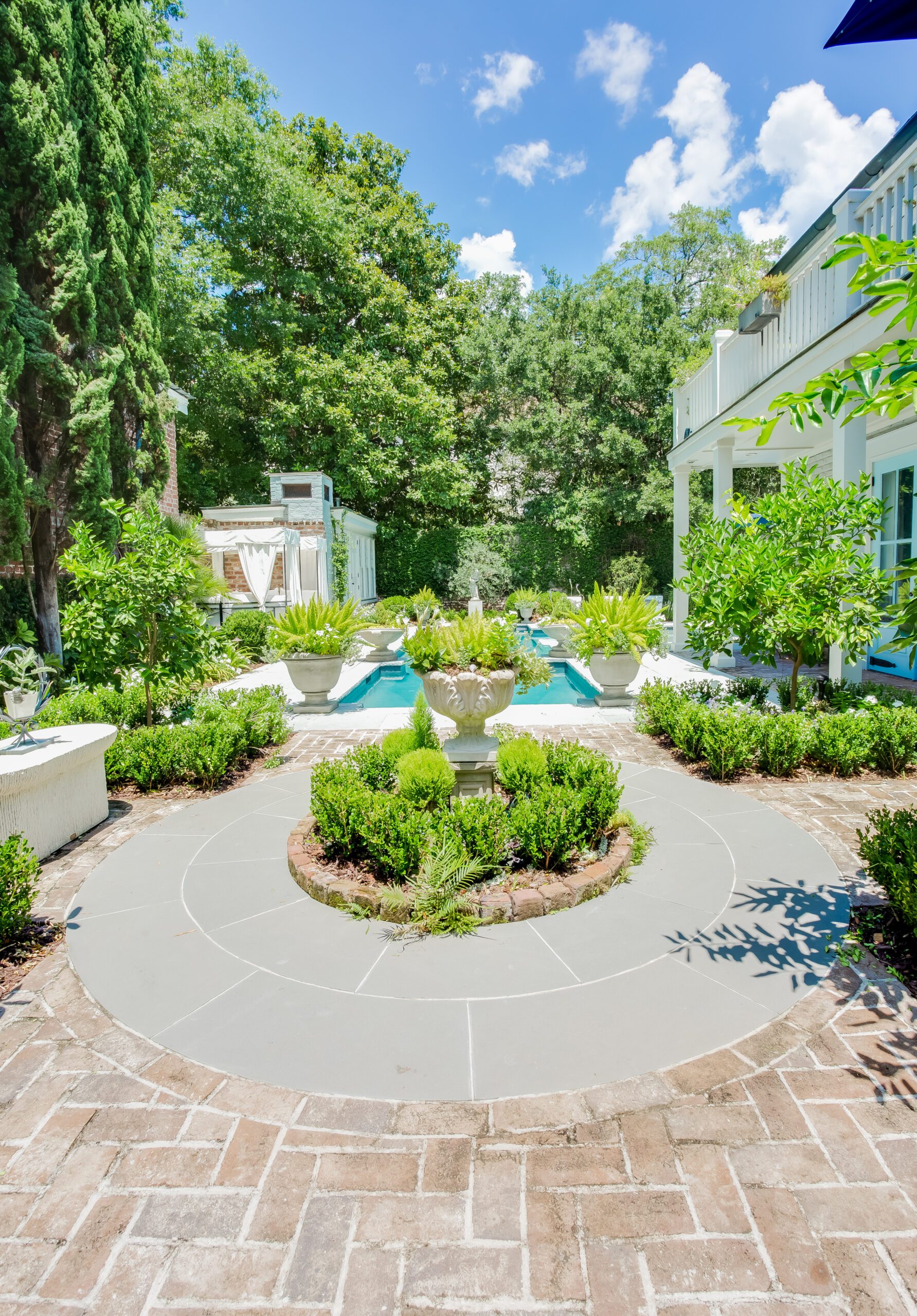 It was important to the owners of this historic Charleston home that their garden updates respect the property. Site One Stone Supply did so by integrating existing historic material with contemporary stone selections.
Landscape Architecture by Glen Gardener, Landscape Design by Jerry Port, and Hardscape Material by SiteOne Stone Supply.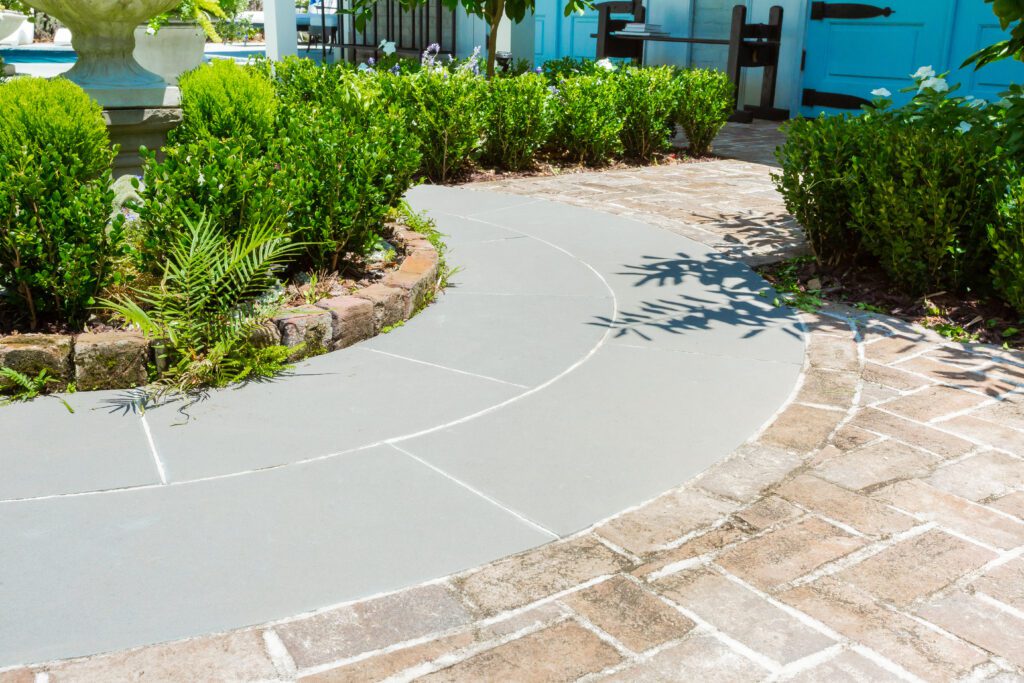 The goal of this project was to create a classic, peaceful, and inviting feel. To help realize their vision, the homeowners worked with a team of experienced design professionals to renovate their outdoor living space which included a complete pool remodel, hardscapes, and a new landscape design.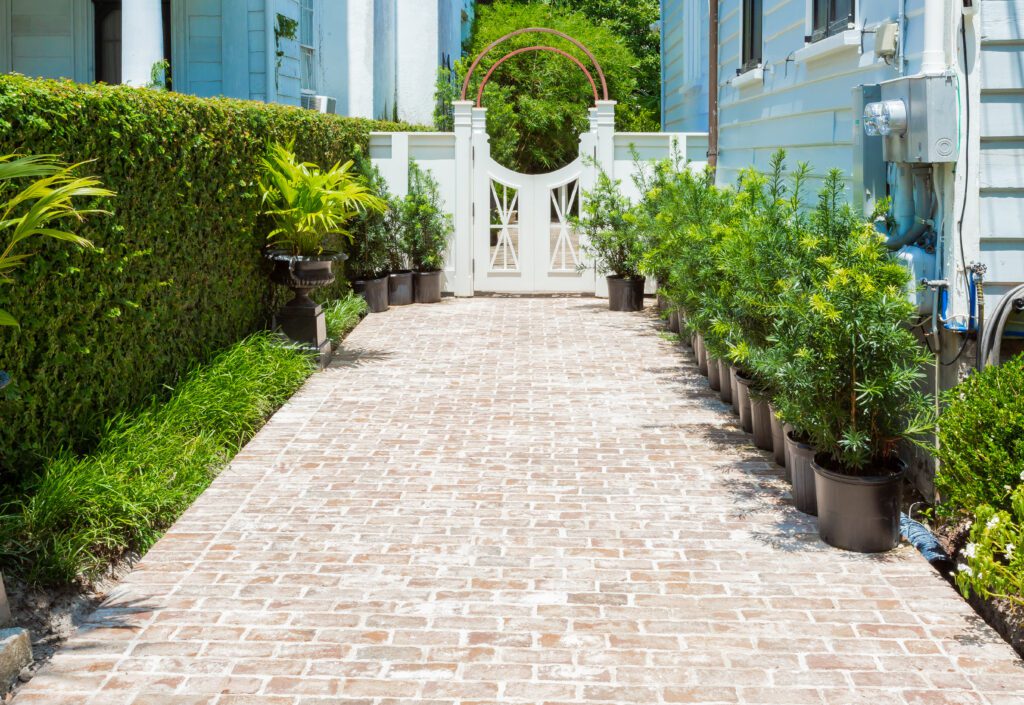 "It is extremely important that the new materials [used for the hardscapes] blend well with existing brick and stone, especially on a historic property," SiteOne Stone Center's Dierk Riechard shares.
Historic Digs
The first and arguably largest part of this project involved digging out the originally raised pool and lowering its elevation for even ground. Aqua Blue Pools of Charleston built the new pool with SiteOne's limestone along the pool deck and coping.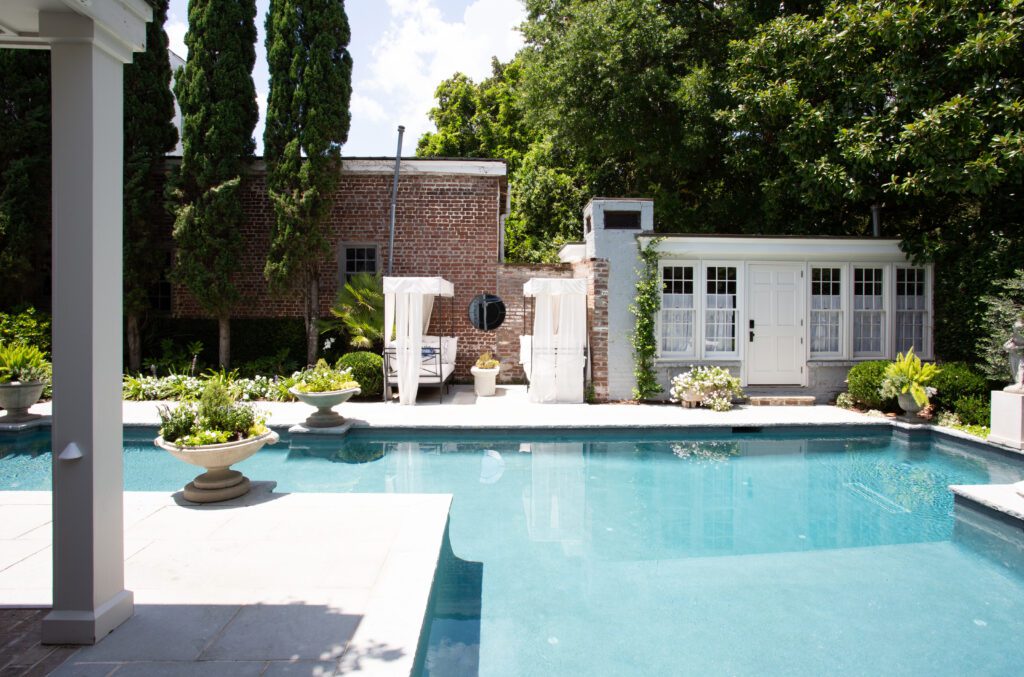 Subtle Distinction
Two sections of custom-fabricated bluestone create a seamless transition that allowed for fluidity among the garden domains. whether it be the pool and cabana or the outdoor dining area.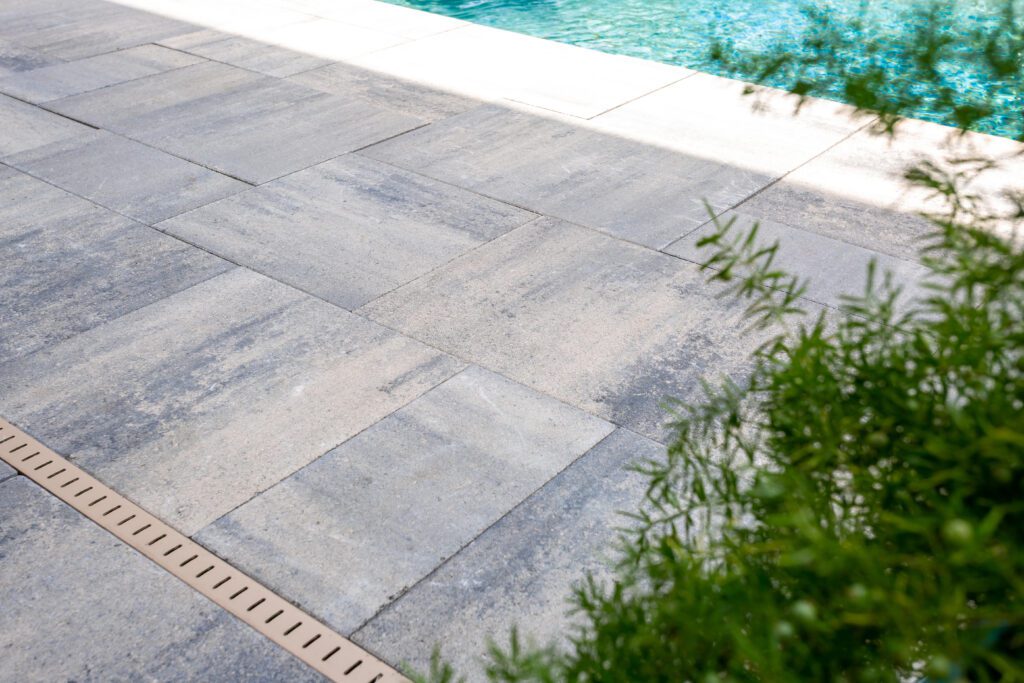 Distinguished Differences
A seamless blend of hardscape material was especially important for the new driveway which incorporated old English brick from the 1890s, recovered from the property during the renovation preparation.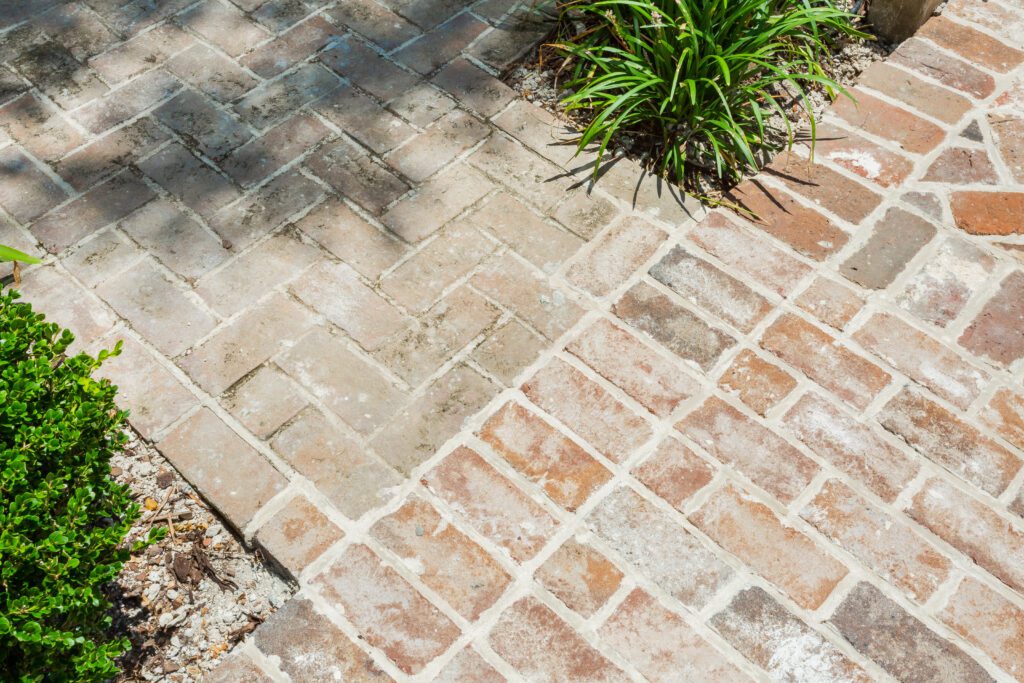 Because there was not enough historic material to fill the entire space, the team decided to lay just the front driveway apron with the historic brick in a herringbone pattern to distinguish the difference between the new handmade brick laid in a traditional pattern for the rest of the driveway.
A Nod to History 
SiteOne's arctic bay stone and antique black stone were laid near the front steps to resemble marble in a checkered pattern, a nod to one of the original homeowners who loved the design.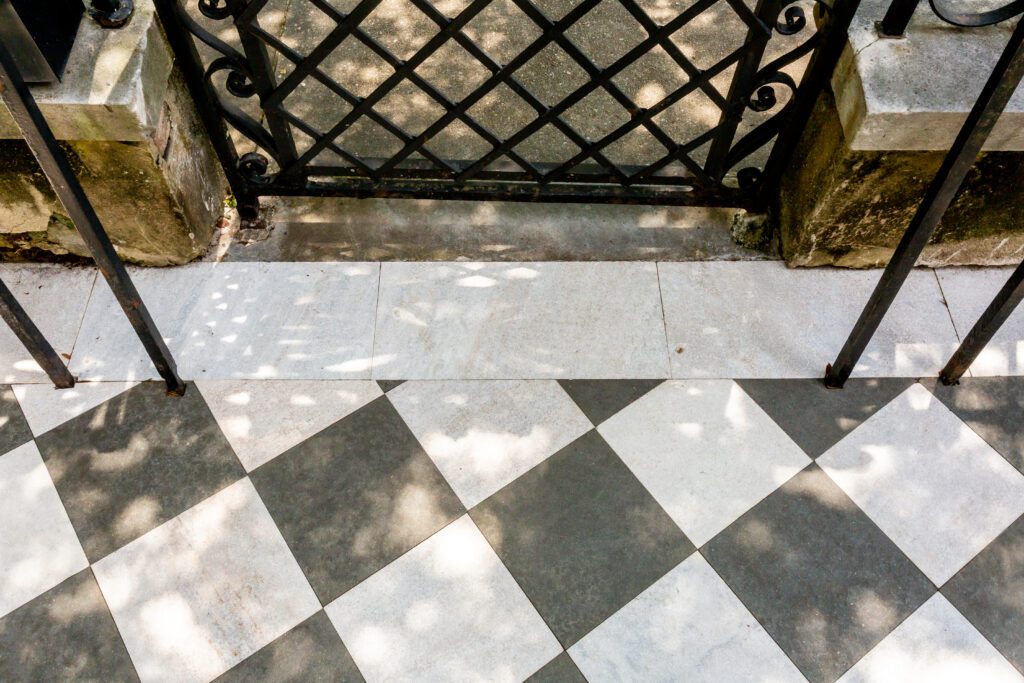 "We couldn't be happier with the end result of the garden and pool project. It's both calming and elegant at the same time creating an ideal space to relax and enjoy with friends and family," the owner boasts.
For more information, call SiteOne Stone Center at (843) 557-1225 or visit siteone.com/hardscapes.
Photography by Kenny Reed