Story by Art Department / July 26, 2016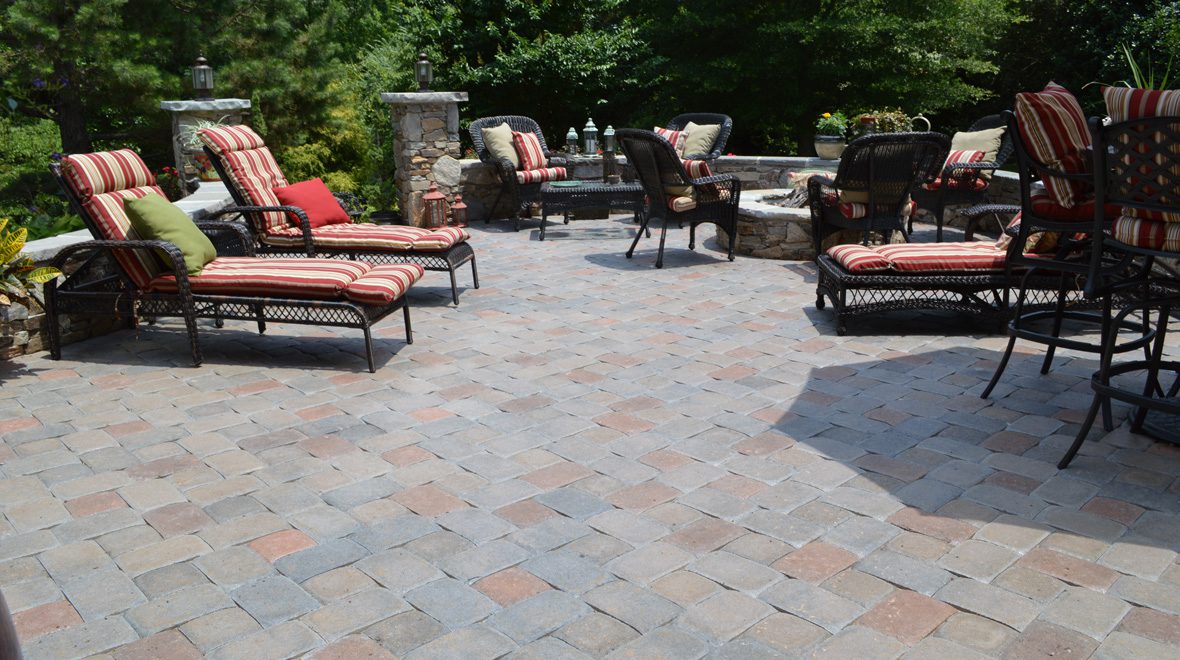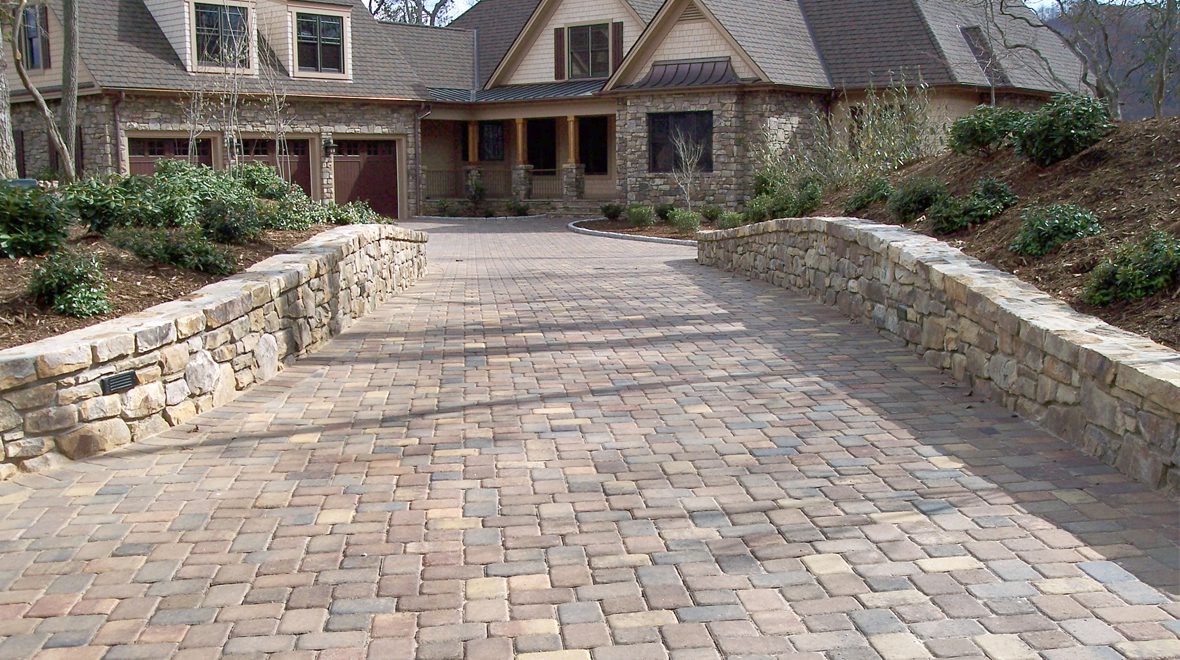 The ambiance of a home does not begin as you enter through the front door and end as you exit out the back. Rather, it is expressed from the moment you pull up to the curb and extends throughout the surrounding outdoor space. This is why cultivating a hardscape that compliments the house and the lifestyle of those who dwell under its roof is a crucial aspect of the design process. One of the most enduring styles of hardscapes is brick—its classic and versatile aesthetic can withstand the test of time. Accu-Brick Paving systems specializes in just that: beautiful brick pavers that upgrade your outdoor living space and curb appeal.
Accu-Brick pavers are a practical solution for any pathway, pool, driveway or patio. They are stain resistant and easier to clean and maintain than other surfaces, such as concrete. They can be cut and fit into unique designs so that the homeowner feels they have a personal, one of a kind creation. In the driveway, vehicle fluids like oil leaks are easily removable. Love relaxing by the pool in the summertime but hate having to wear flip-flops all the way to the edge to avoid burning your feet? Accu-Brick pavers come in lighter colors and materials that reflect away heat from the the sun, making them comfortable underfoot and the perfect choice for a pool deck. The pavers can also be coated with a paver sealer, helping to prevent stains from spillage and prohibit the growth of moss and mildew. The sealer deepens the color of the brick and comes in a variety of finishes: matte, gloss, and natural.
There is no better way to amplify the beauty or extend the value of your home than to introduce an Accu-Brick hardscape to your space. Their designers can help you dream up and create something completely new, or, in some cases, they can use a concrete overlay process to transform your existing space. Limitless combinations of colors, styles, are available to coordinate with the mood of any setting. Macro or micro brick styles can be used, depending on the scale that fits best with the surrounding areas. Polished brick provides a neat and refined look. For an area that demands something with more character, rustic or old style bricks add personality and a unique flair.
If you can't quite picture what brick paver would work best with your space, Accu-Brick's "accu-imager" feature takes the guesswork out of the equation. An existing photo of your driveway, pool deck, or patio is animated upon by their team of professionals to produce an image of what your finished product would look like. A stunningly executed brick hardscape can bring the chic and tranquil air of a resort outdoor space to your very own backyard.
Created by Katherine Bryan