Story by Art Department / December 31, 2020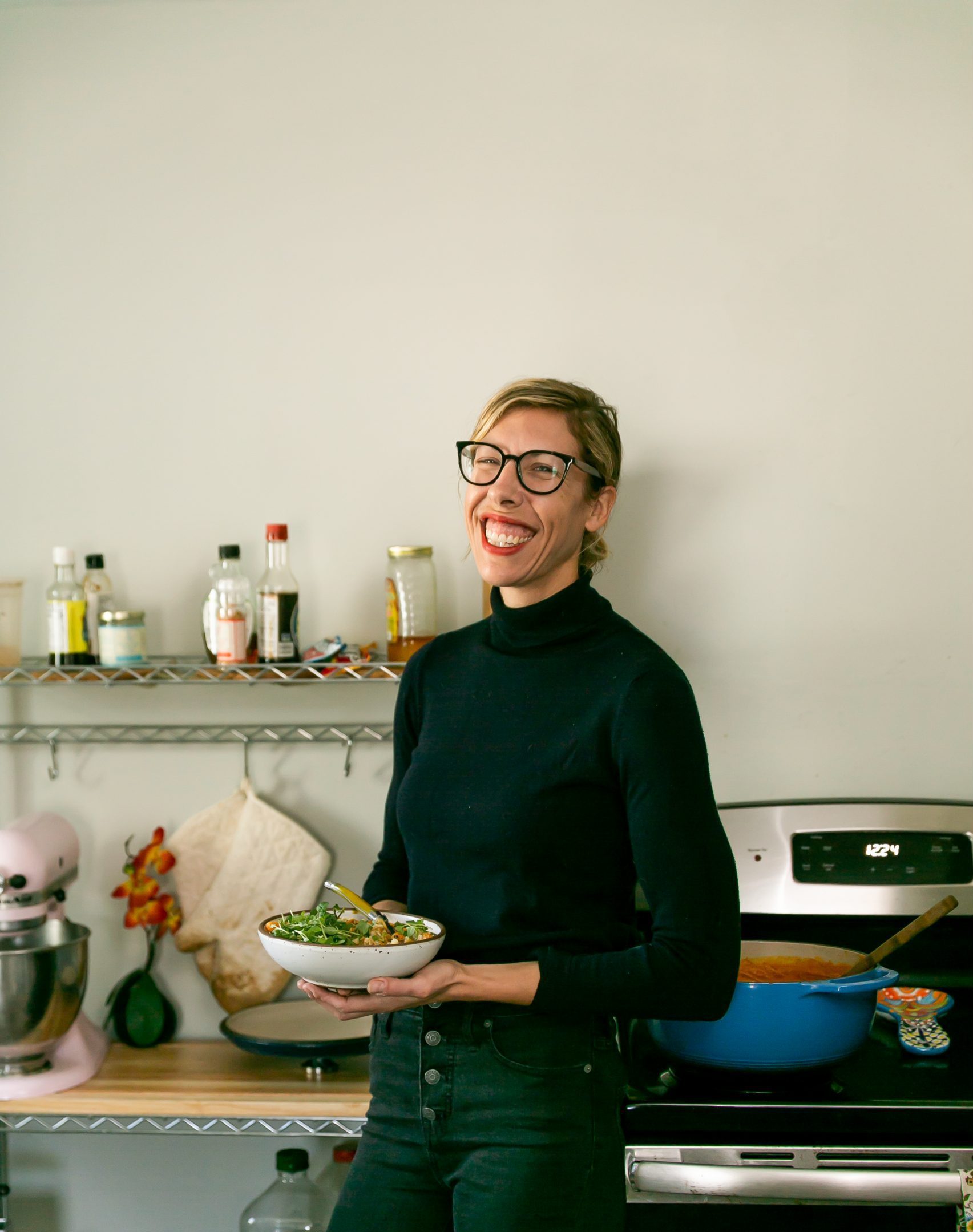 The family aspect surrounding cooking has always been important for Greer Gilchrist, co-owner and chef at both Harbinger and Harken Cafe. Cooking with her family as a kid is a tradition that was built early on and helped give her confidence in the kitchen, and later on confidence to open her own place. Greer considers herself a very intuitive cook, while she learned how to cook from family cookbooks, she rarely uses them now. She goes rogue and tries new things.

Cameron (Greer's business partner) and Greer went into business together because they have infinite trust in each other and total faith in themselves as a duo, and they had that from the get-go. When they opened Harbinger, Greer felt inspired to create something different that you couldn't get anywhere else. She thought about how she liked to eat, and how much of a sport eating can be. It's fun and special, and it's a journey. Vegan and vegetarian options are available in nourishing and fulfilling ways. You eat with your eyes so Greer also wanted to ensure the food was aesthetically pleasing. She does this when she cooks at home as well and does her best to source with local ingredients just like at Harbinger. 

One of her favorite dishes to cook at home is a coconut + pumpkin stew, which you saw in our winter issue. This is another great dish to add to your repertoire.
Greer's Coconut + Pumpkin Stew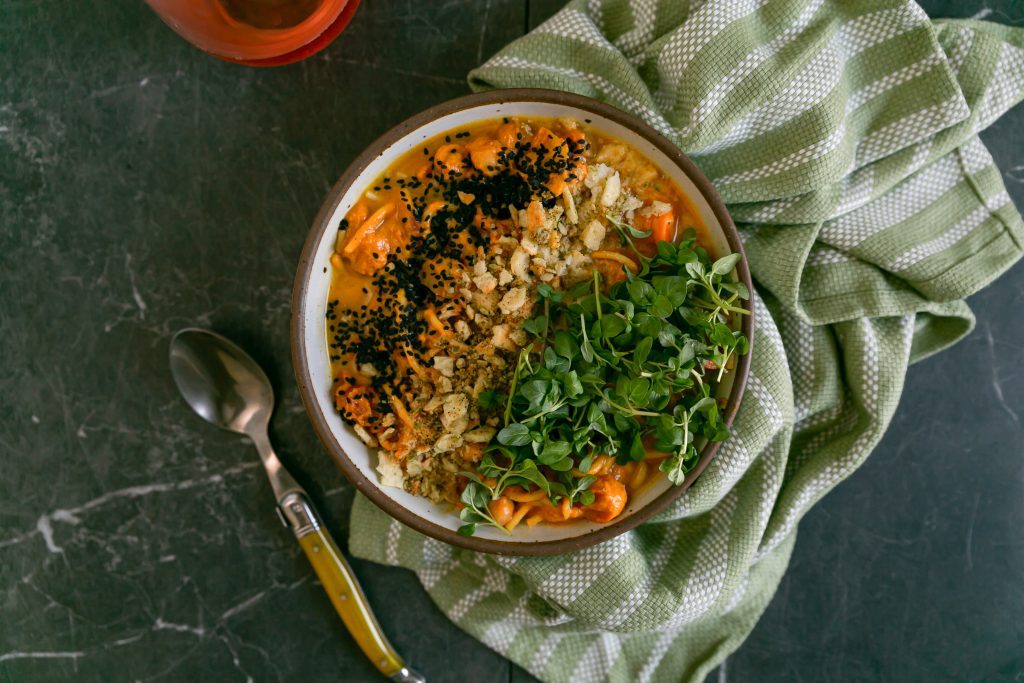 Ingredients:
1 onion – chopped
4 carrots – peeled and chopped
2 sweet potatoes – skin on and chopped
1 tsp. curry powder
2 cups water
1 can coconut milk
1 can pumpkin
2 cans chopped tomatoes
1 can chickpeas
Salt and pepper
Optional Add Ins:
Spinach (add it at the end)
Broccoli (add in once carrots are tender)
Pasta (add in once carrots and potatoes are almost cooked)
Any other veggies you love
Steps:
Sauté the onions in EVOO until translucent.
Add in curry and stir to combine.
Mix in the carrots and sweet potatoes with 2 cups water.
Add in coconut milk, pumpkin, tomatoes, and chickpeas.
Mix everything together and bring to boil.
Once it boils, reduce to simmer and let cook until you can pierce the sweet potatoes and carrots.
Add 1 tbsp. salt and 1 tsp. black pepper. Taste and add more salt to your liking.
Top with optional toppings.
Optional Toppings:
Turmeric Pepitas
Black Sesame Brittle
Pita Crumble
Cilantro
Micro Mint
Turmeric Pepitas:
1 cup pumpkin seeds
1/4 cup maple syrup
1 tsp. turmeric
1 tsp. salt
Mix all together and spread evenly on a parchment lined baking sheet. Bake for ten minutes or until the pumpkin seeds are crispy. Let cool.
Black Sesame Brittle:
1 cup black sesame seeds
1/2 cup sugar
1/4 cup honey
1 tbsp. salt
1/4 cup fetco water
Mix all together and spread thinly and evenly in 10×10 pan. Bake until it's crispy like a brittle – approximately 10 minutes.