Story by Art Department / May 21, 2021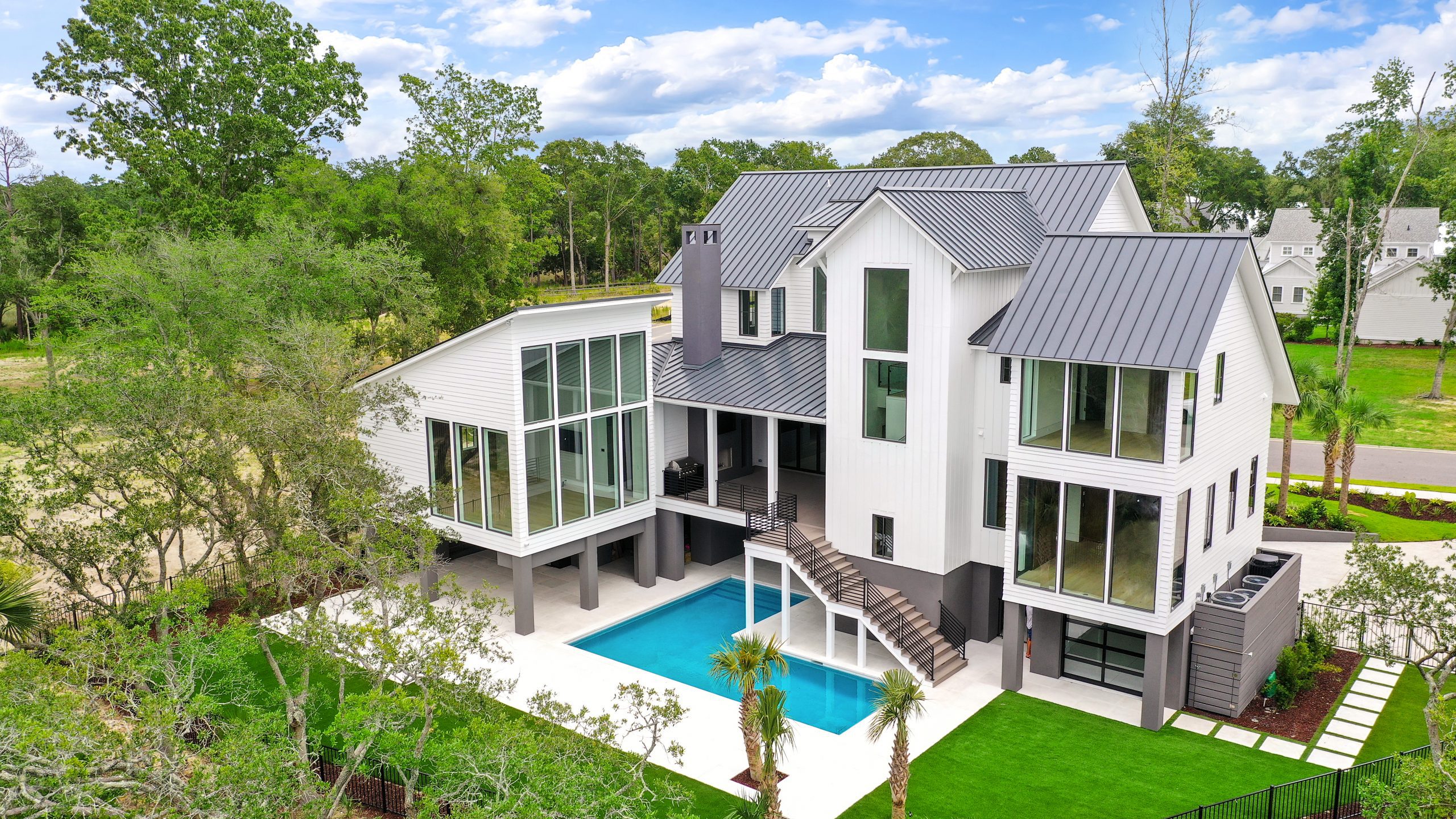 As we continue celebrating our 2021 Prism Award winning clients, we give you a look at three projects completed by custom builder SHELTER Custom-Built Living. The SHELTER team earned recognition for their Remodel Homes and Additions in the $200k-$300k category, Pool and Outdoor Living Space in the $600k-$700k category, and Single Family Home in the $2.5-$3 million category.
This custom home addition was connected via covered walkway. It was important to the owners that the addition meld well with the original house. SHELTER's build-design team took the existing home's exterior and interior details and developed an updated vision that included a new bathroom and spiral staircase.
The custom builder created a backyard oasis at this Daniel Island home for the owners to enjoy all year round. This project included a new fireplace on their newly tiled back porch to give them privacy. SHELTER also added an outdoor kitchen, covered lounge area, and a pool for relaxation.
SHELTER designed this Daniel Island home with clean lines in mind. This is a modern space with an abundance of natural light. The focus was on form, function, and simplicity. Adding to the high quality design are the eco-friendly and energy efficient elements included in this home. They used LED can lights, tankless water heaters, spray foam insulation, high efficiency HVAC heat pumps, synthetic turf, and recycled decking.

For more information, call SHELTER Custom-Built Living (843) 471-1833 or visit sheltercustombuiltliving.com.