Story by Art Department / May 18, 2021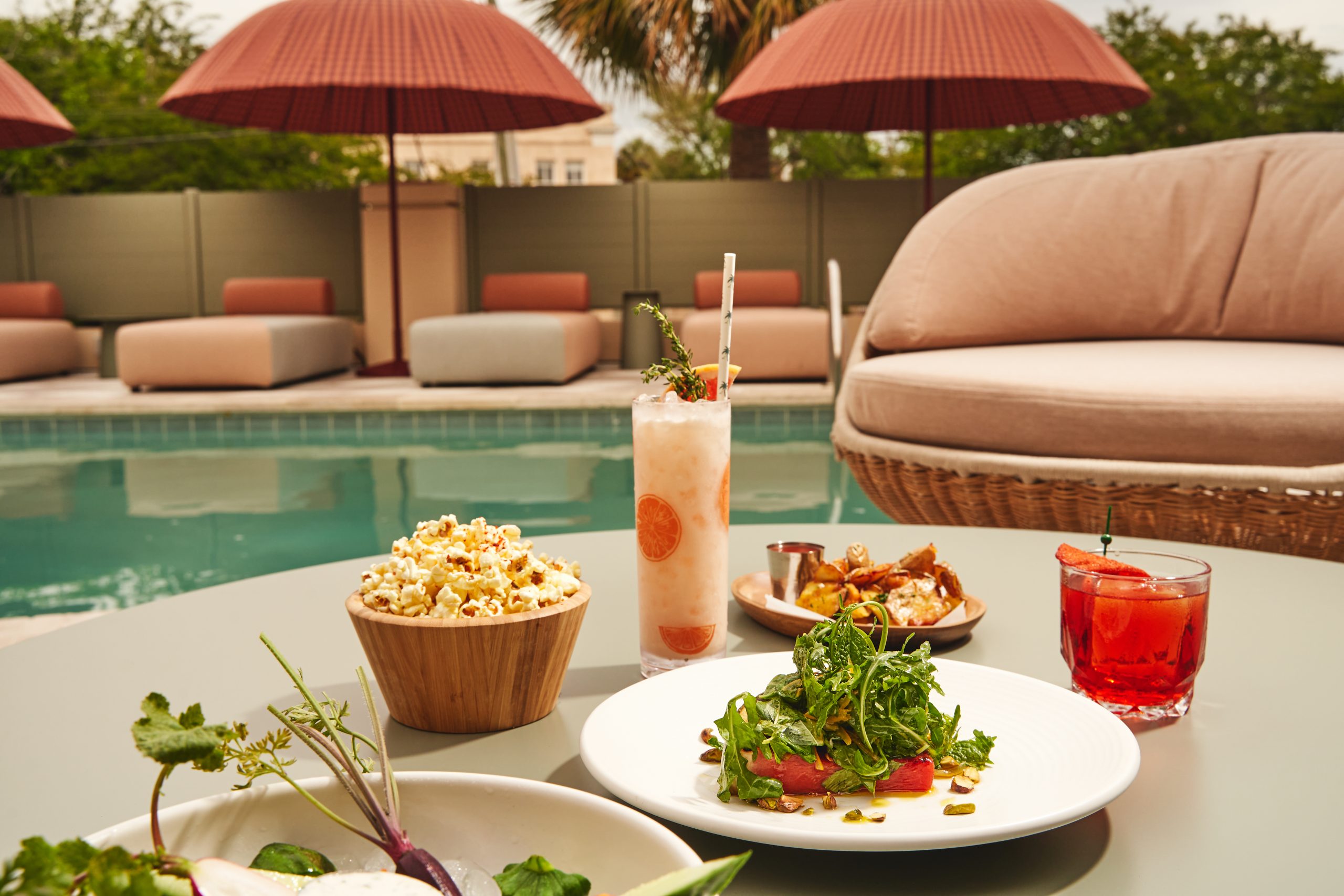 The Charleston cityscape has welcomed a new hotel to the scene. David Kaplan, Alex Day, and Devon Tarby of Gin & Luck hospitality group have opened The Ryder hotel on Meeting Street. Inspired by St. Tropez, the Ryder is Gin & Luck's first venture in Charleston.
Little Palm is the hotel's dining option that offers both indoor seating and a poolside escape. Devon Tarby developed the cocktail menu to be breezy and joyful with a focus on low-ABV cocktails. The Places & Spaces and the Happy Now are just two of the light, refreshing drinks offered. In addition to their cocktail menu, Little Palm also has a variety of vegetarian and gluten free appetizers and entrees. "We have long admired the food and beverage scene in Charleston, so we're truly honored for our first post-pandemic opening to be in such an incredible city," Devon says. "We're especially excited for the energy of a hybrid indoor/outdoor space with Little Palm – we think the dynamic between the pool deck and the more intimate cocktail bar inside is going to be a lot of fun."
The Ryder has a relaxed, sophisticated style that welcomes visitors and locals alike. The moment guests step through the door, they are welcomed with a coffee bar and cafe that serves barista-crafted drinks, daytime fare, and grab-and-go options. Head upstairs to relax in the vintage-inspired lounge. Little Palm opens to the public May 20th. To make a reservation, visit theryderhotel.com.