Story by Art Department / September 28, 2020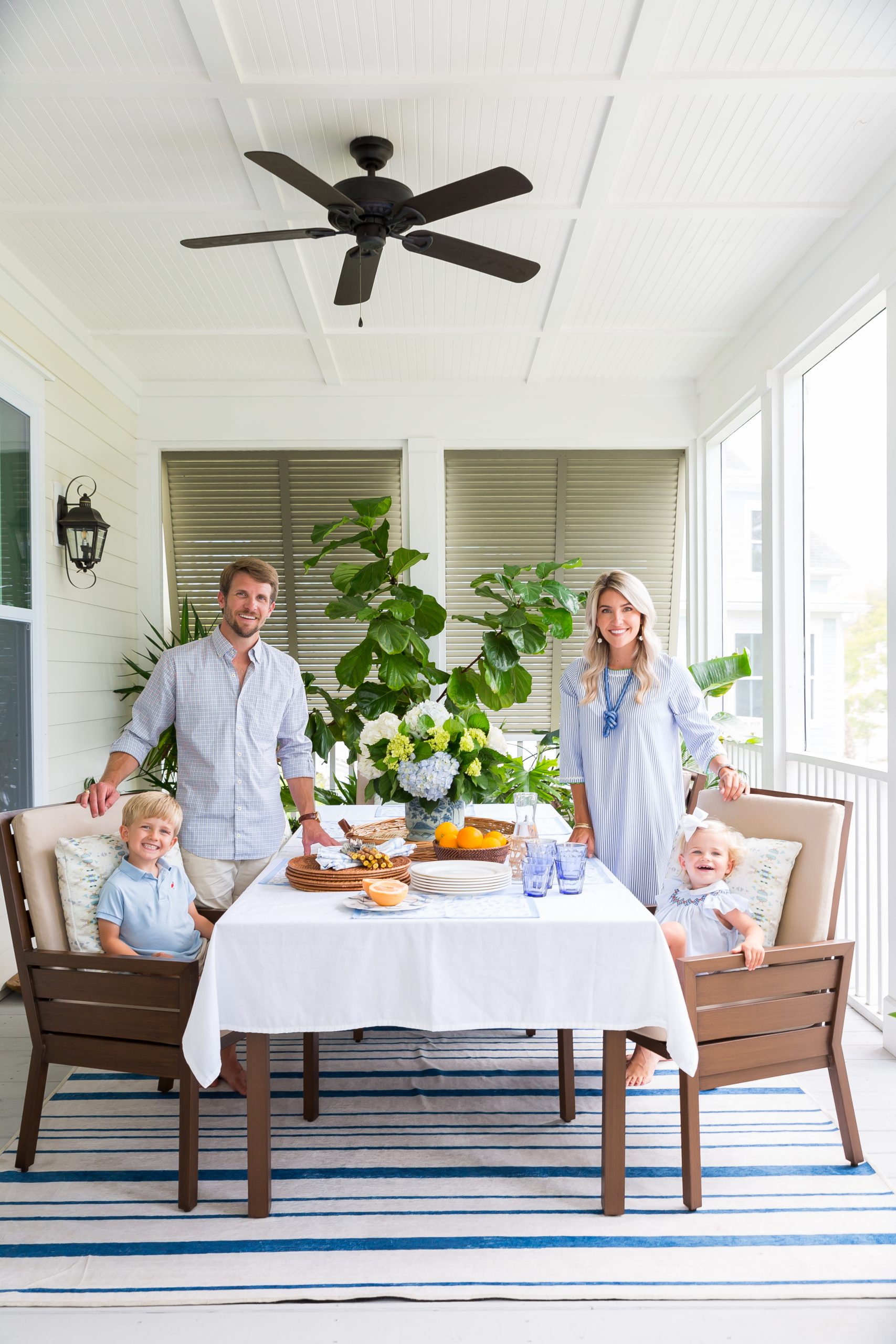 You heard Megan's story in our fall issue. Now, we're chatting with the lifestyle blogger about a few of her favorite things (cue Julie Andrews singing in The Sound of Music), and showing you some photos you didn't see in the magazine.
Favorite fellow Charleston-based Instagram accounts?
The list is long! A few of my favorites are MaryJo at @port2palm, who owns a second home on Isle of Palms called "The Bea's Nest", because her warmth and fun-loving heart exudes in the beautiful images she share, Hampton at @hampton-slagle for his historic Charleston architecture inspiration, Jennings at @jennigsking for keeping me entertained through her IG stories and of course her beautiful photography, and a few friends that quickly come to mind include @looklingerlove, @venitaaspen, @marnipictures, @snoopnattynat, @juliaberolzheimer…but the list goes on and on! We have a great "Instagram community" in Charleston.
Favorite local boutiques?
Beckett Boutique, Tres Carmen, Rhodes Boutique, II Brunettes, and Mulberry & King
Favorite Charleston spots for photos?
Anywhere South of Broad, but Church Street is my personal favorite.
Favorite restaurants for a night out?
Brandon and I love to go to Hall's to eat dinner while sitting up at the bar. We also love Indaco, 167 Raw, and The Obstinate Daughter. Our two favorite spots to go with the kids are Cantina 76 or Rita's Seaside Grille on Folly. If you haven't tried their fried chicken pancakes on their brunch menu, you've just got to!
Favorite thing about living in Charleston?
I love that it's on the coast. I love the people. Of course Charleston is beautiful, which certainly sweetens the pot. There is such a large creative community in Charleston that inspires me. I also love how it's not too big or too small. Charleston has grown an incredible amount since I moved here for college, but it still has that same charming feel that I don't believe will ever go away.
Favorite beach?
Sullivan's Island
Favorite place to travel?
Harbour Island, Bahamas or the British Virgin Islands
Favorite family activity?
We absolutely love taking the boat out or grabbing shrimp baskets at Field Deli on Johns Island and taking the kids for a picnic out at Rockville.
Favorite piece of clothing to wear on a daily basis?
I love long flowy dresses in lightweight cotton fabrics. I'm also a big fan of classic blue jeans and a white t-shirt or a blue and white striped button down. My style is pretty relaxed.
Best everyday shoe?
For the warmer months, TKEES Foundations flip flops. They feel barely there and make your legs look longer because you can buy them in your own skin tone. For cooler months, the Birdies Starling loafer is my go-to. For a heel, I would go with the Margaux NY Uptown Sandal or anything by Sarah Flint NYC. These are two woman-owned brands and they have each perfected the art of creating stylish, high quality shoes that are also incredibly comfortable.