Story by Micaela Arnett / December 9, 2021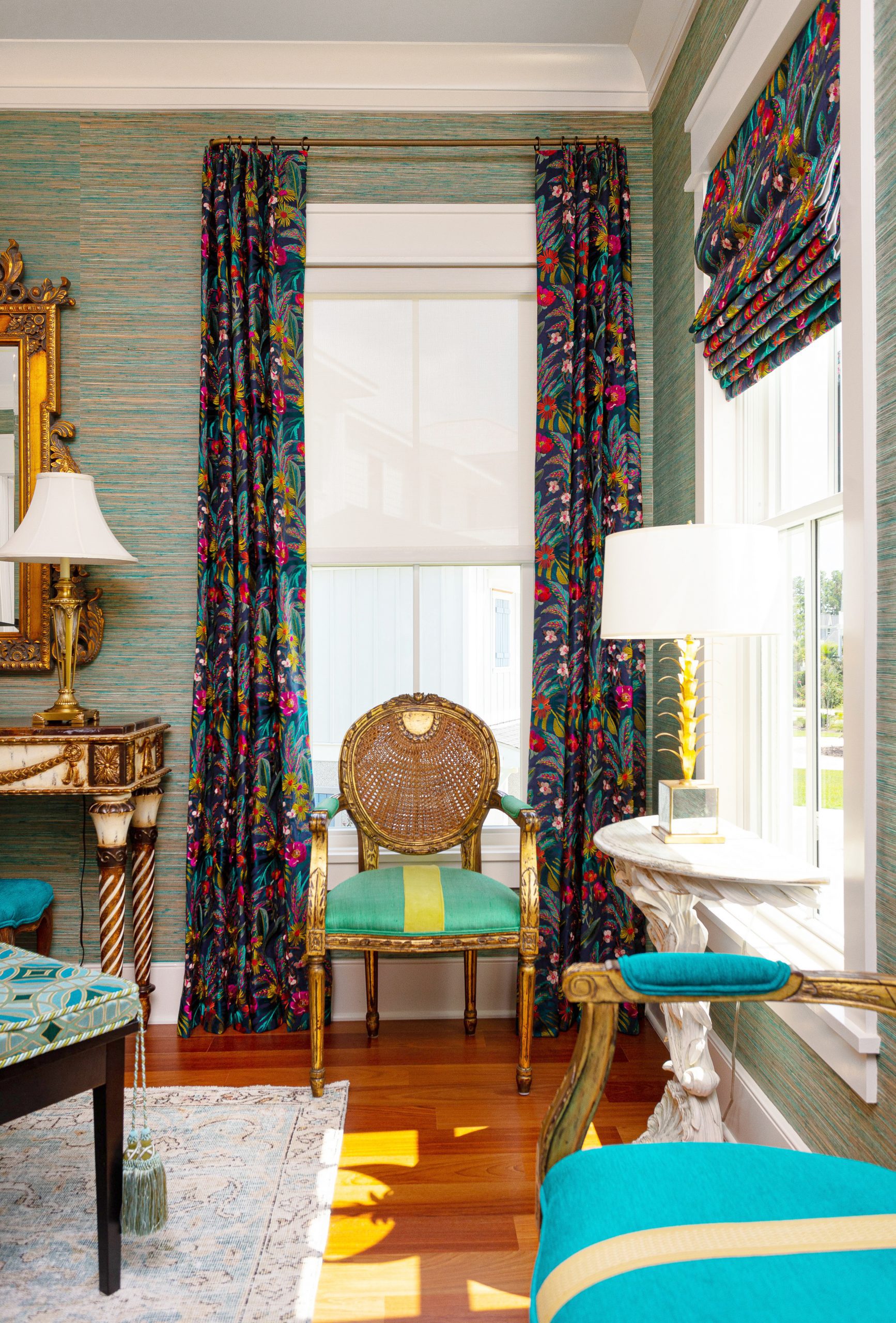 Maximalism, as it relates to interiors, is a fairly new concept formed in response to the rise of minimalism in design. It is an interior design style that is quite the opposite of the popular Nordic trend. Characterized by bigger, brighter, and busier accents, maximalism is all about embracing excess and creating contrast. Take this sitting room for example. The designer opted for a full-sized grand piano for a centerpiece that makes a statement. 

Statements of Grandeur
As you take in the visual harmony of the space, notice the individual elements before your eyes blend them into one. Unlike minimalism, this particular style actually encourages the use of many different colors, patterns, and textures. The rug acts as an anchor because the room is busy in the best way. Because there is a lot going on at eye level, a more gentle fabric ties it all together.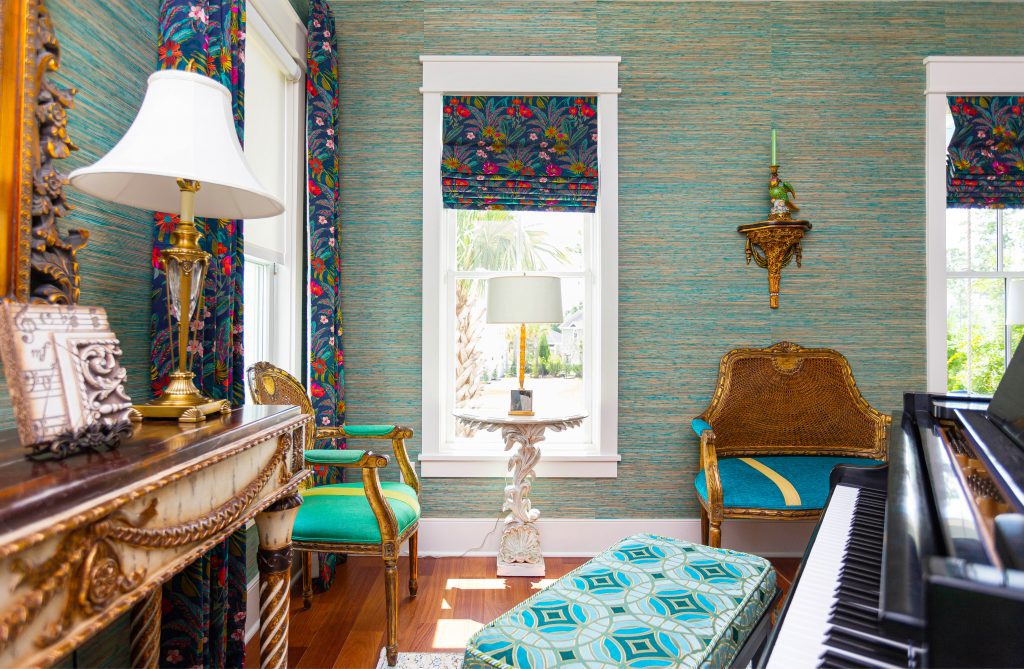 More is More
The interior design maximized this space with fun yet neutral textured wallpaper where ornate gold and leopard print floating shelves hold bright green parrot candelabras. Together these accents highlight the windows and create a subtle balance in a room filled with stimuli. Though it may look chaotic in writing, you can see how well maximalism works for this space. In addition to the bold wall art and funky floral window treatments, the furniture is a mix of wood tones with all sorts of finishes from finely carved detail to shiny gold metallic.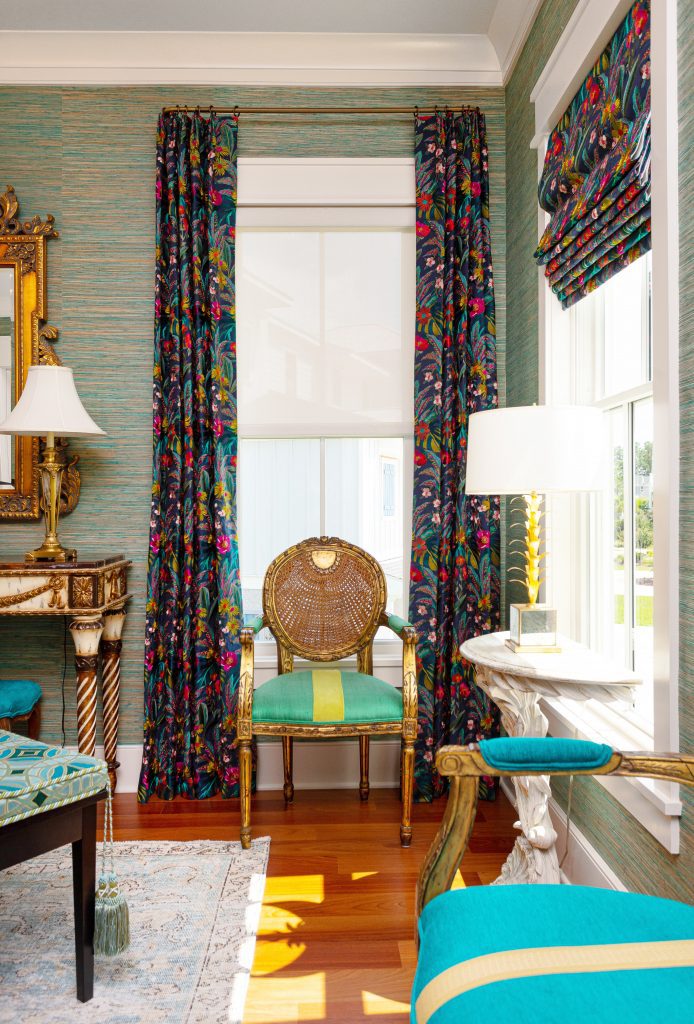 True To Self Style
Celebrate all of the different parts of yourself as you revive your home in the spirit of maximalism. Infuse lots of layers, repetition, bold colors, textures, and mixed material as you create your one-of-a-kind environment. Style statement decor pieces into groups and stacks to create dimension. Accessorize small items and collectibles by arranging them on coffee table books or a side table.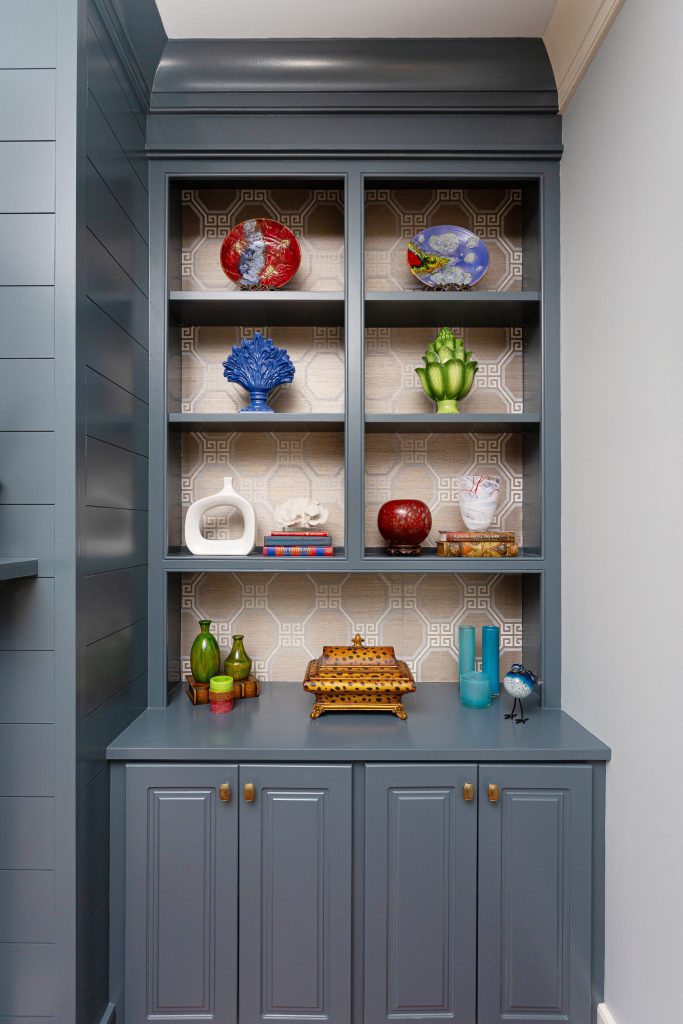 In this home, the designer chose to line the built-in bookshelves with a neutral greek key and honeycomb pattern wallpaper before styling collected trinkets and sculptures. Happy mixing and matching as you style your home to the max. Remember, there's only one rule to maximalism: there are no rules!