Story by Micaela Arnett / August 8, 2023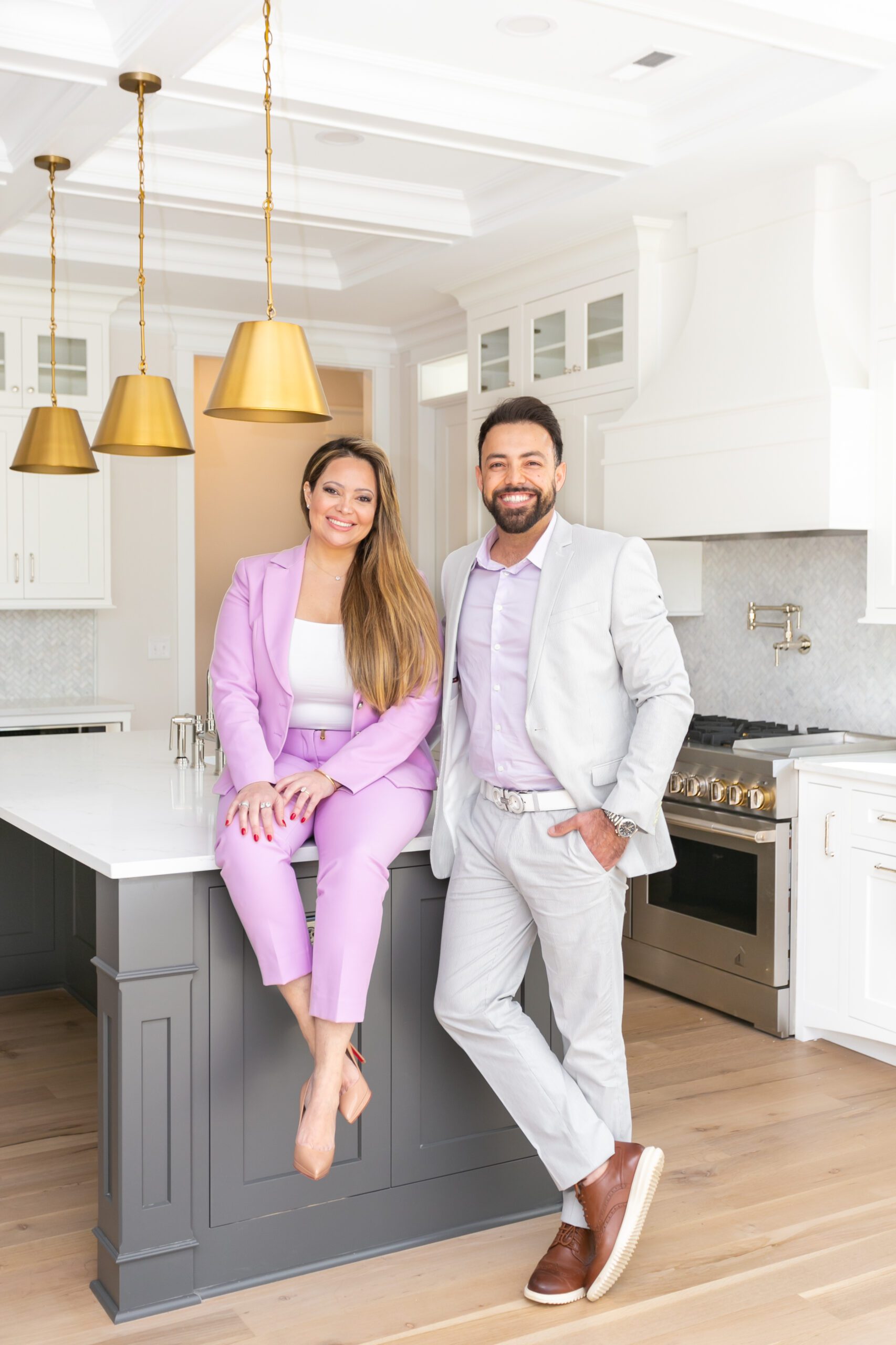 A primary bathroom has to function for both homeowners at all times and without the help of this custom cabinet company, the bathroom might not have been so enjoyable for both of them after all.
The Setting
A newlywed couple began building their custom home but realized their visions didn't align in every aspect of planning, like in their primary bathroom. One partner wanted one element, and the other wanted another whether it be a difference in design or functionality.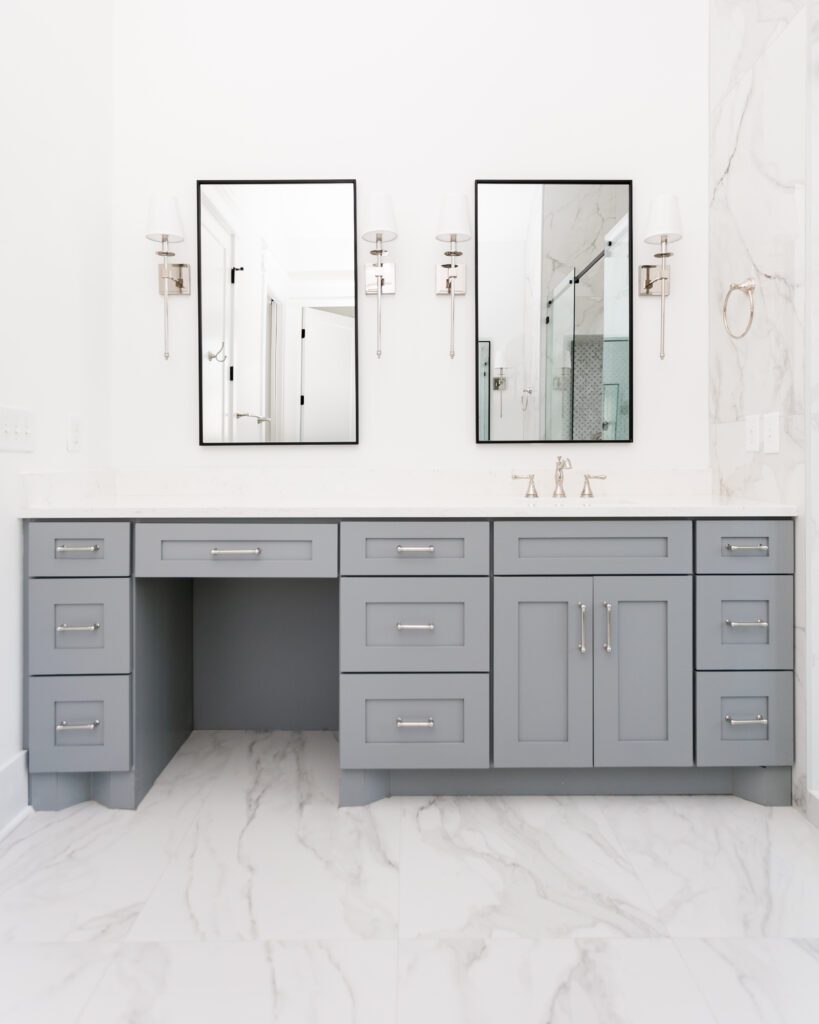 The Problem
Considering ways their lives would be integrated, having a space where both people could get ready for work in the morning or get ready for bed at night in tandem was crucial. The challenge was to figure out a design that would suit both of their wants and needs stylistically and functionally, all in one cohesive space. The wife was interested in a seated space to get ready in the morning, whereas her husband didn't have any requirements other than wanting to be closest to the shower.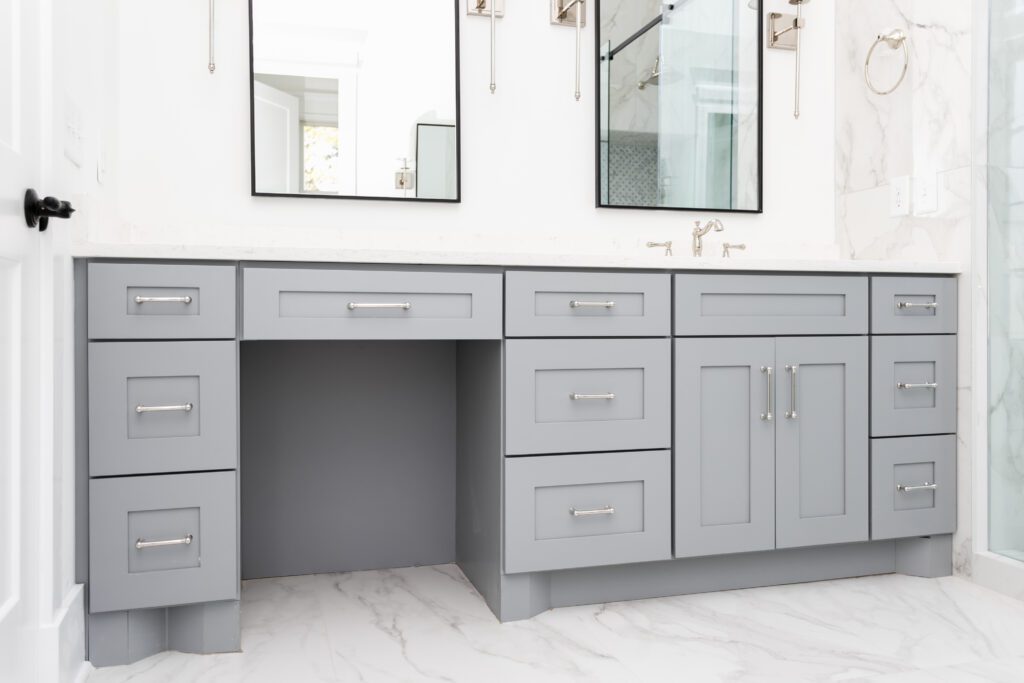 The Solution
Custom vanities with thoughtful upgrades and innovations proved to be the best-case scenario for these homeowners who wanted a shared space that met their individual needs. To ensure they each had ample space for themselves and their personal products, two different vanities were built into the main wall in corresponding shaker styles. The vanity closest to the shower is the smallest and most standard out of the two, which perfectly suits the partner without a lot of products to organize. The other is a more custom build-out with vanity seating and additional storage components.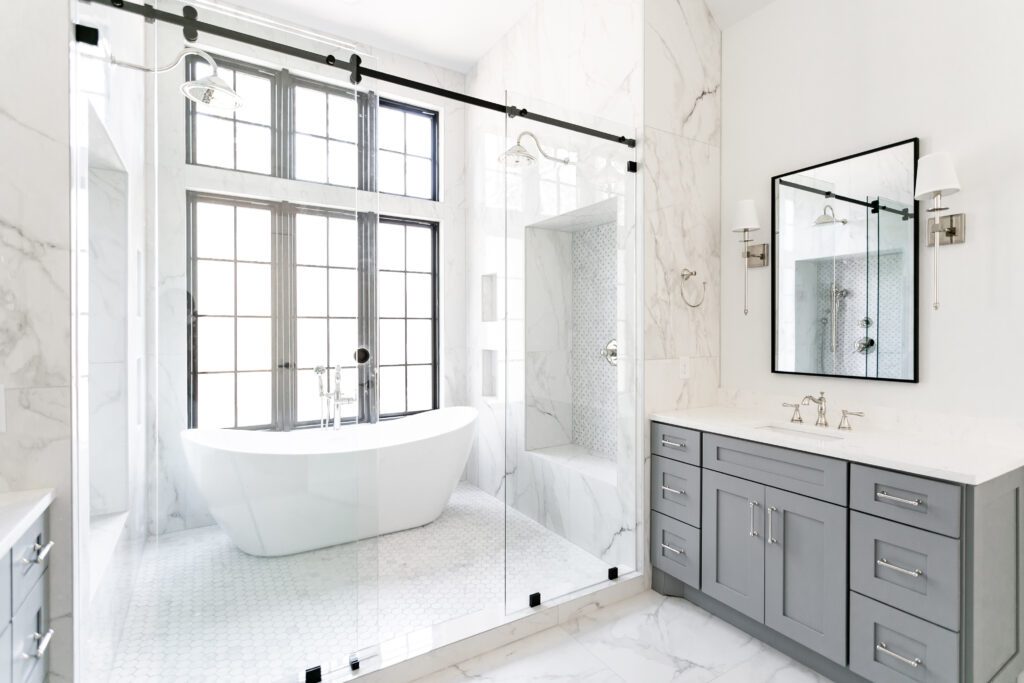 Visit a Magnolia Cabinet Co. showroom Downtown at 231 King Street, or in Summerville at 405 North Maple Street.
Photography by Kelly Parrish