Story by Art Department / April 23, 2021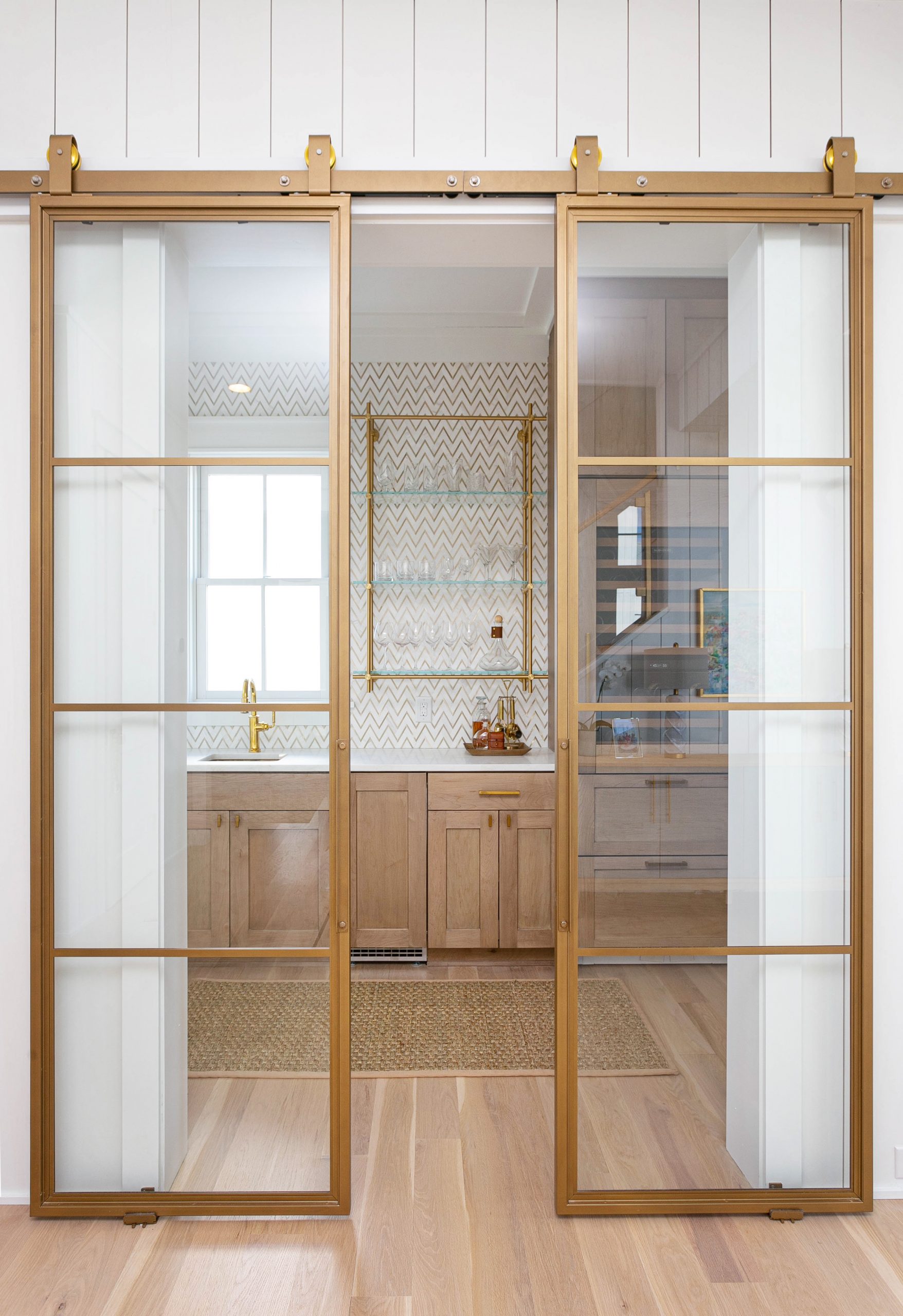 For this custom home builder, building his own home meant incorporating a custom bar area for the adults to enjoy. Nathan Delpino of Delpino Custom Homes had a vision, so he collaborated with some of the advertisers you'll find in the pages of Charleston Home + Design to help execute his custom bar.
Amuneal
Amuneal provided custom made glass and metal shelves for the Delpino's bar area. They chose the wall hung shelves in a buffed brass finish for a relaxed and luxurious feel that complemented the rest of the space.
Sub-zero
For the wine tower, the Delpinos selected a Sub-zero 30″ Designer Wine Storage with Refrigerator Drawers. This storage tower offers the Delpinos top-notch organization and abilities. They can store up to 86 bottles and separate reds and whites into different temperature zones needed for proper serving. Dual evaporators moderate humidity so corks don't dry out and a UV-resistant glass door shields the wine from aging. In addition, magnetic door seals lock in the cool air and an inventory tile system allows the Delpinos to organize their wine collection
Melcer Tile
They used a chevron marble and metal mosaic tile backsplash. The brass and marble accents pair perfectly with the marble countertops and brass shelves.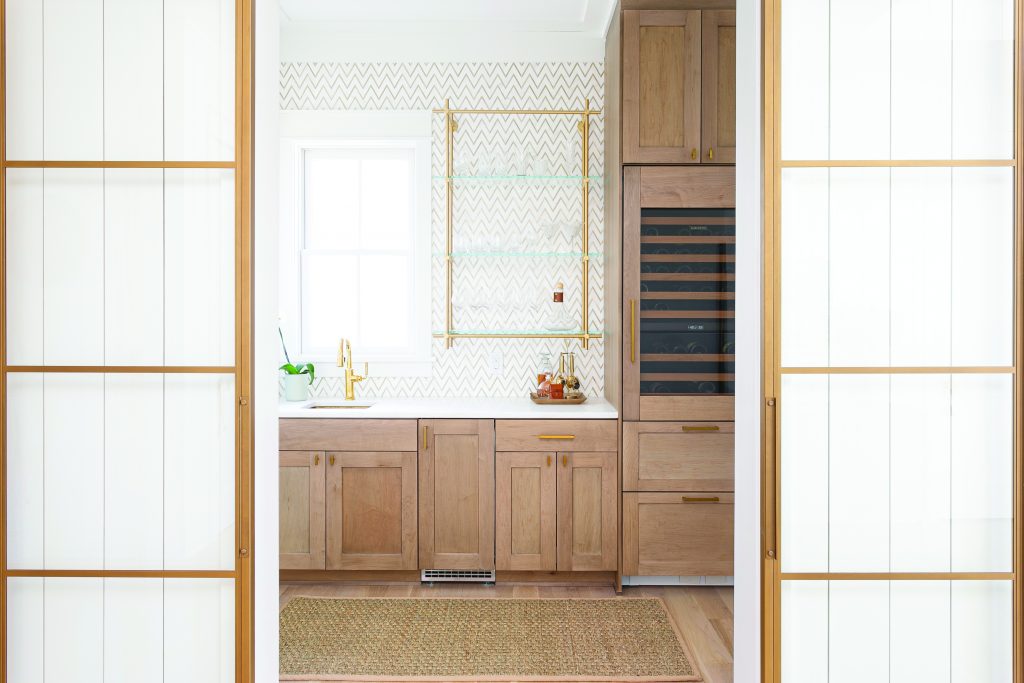 Rustica Hardware
Modern metal, glass, and brass barn doors allow the bar area to be showcased or closed off for a more intimate wine bar experience. Barn doors are good space savers and add character to the bar area. The space also allows for a bistro table set up.
Vitoria International
The Namib honed marble countertops have warm undertones to complement the wood cabinets and brass metal accents.
Jilco Kitchen & Bath
Vintage natural shaker cabinets top off the design of the wine bar and tie all of the elements together.
For more information, call Delpino Custom Homes at (843) 818-4866 or visit delpino.build.