Story by Art Department / July 6, 2017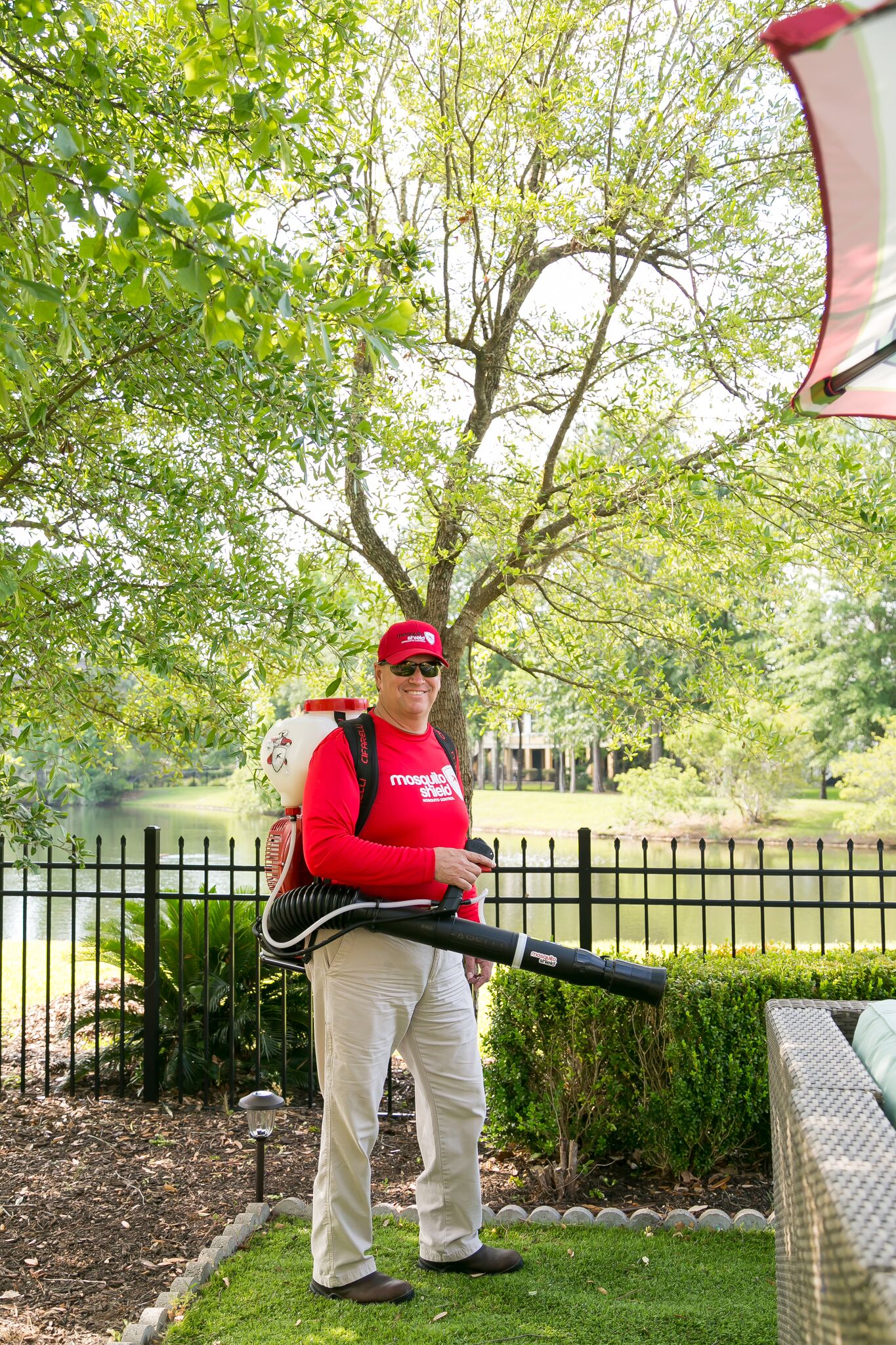 When and how did Mosquito Shield get its start?
In 2001, Mosquito Shield pioneered residential mosquito control and they have spent the last 16 years perfecting it. Teresa and I started our Mosquito Shield franchise here in the Charleston metro area in January 2017.
What does Mosquito Shield specialize in?
Mosquito Shield specializes in the elimination and suppression of mosquitos and is the best mosquito control service on the market. Mosquito Shield® is a professionally applied mosquito spray that kills and repels mosquitoes and ticks. Our vector-trained technicians treat your common use areas such as pools, decks, patios, and swing sets. They also pay special attention to where mosquitoes and ticks breed and congregate.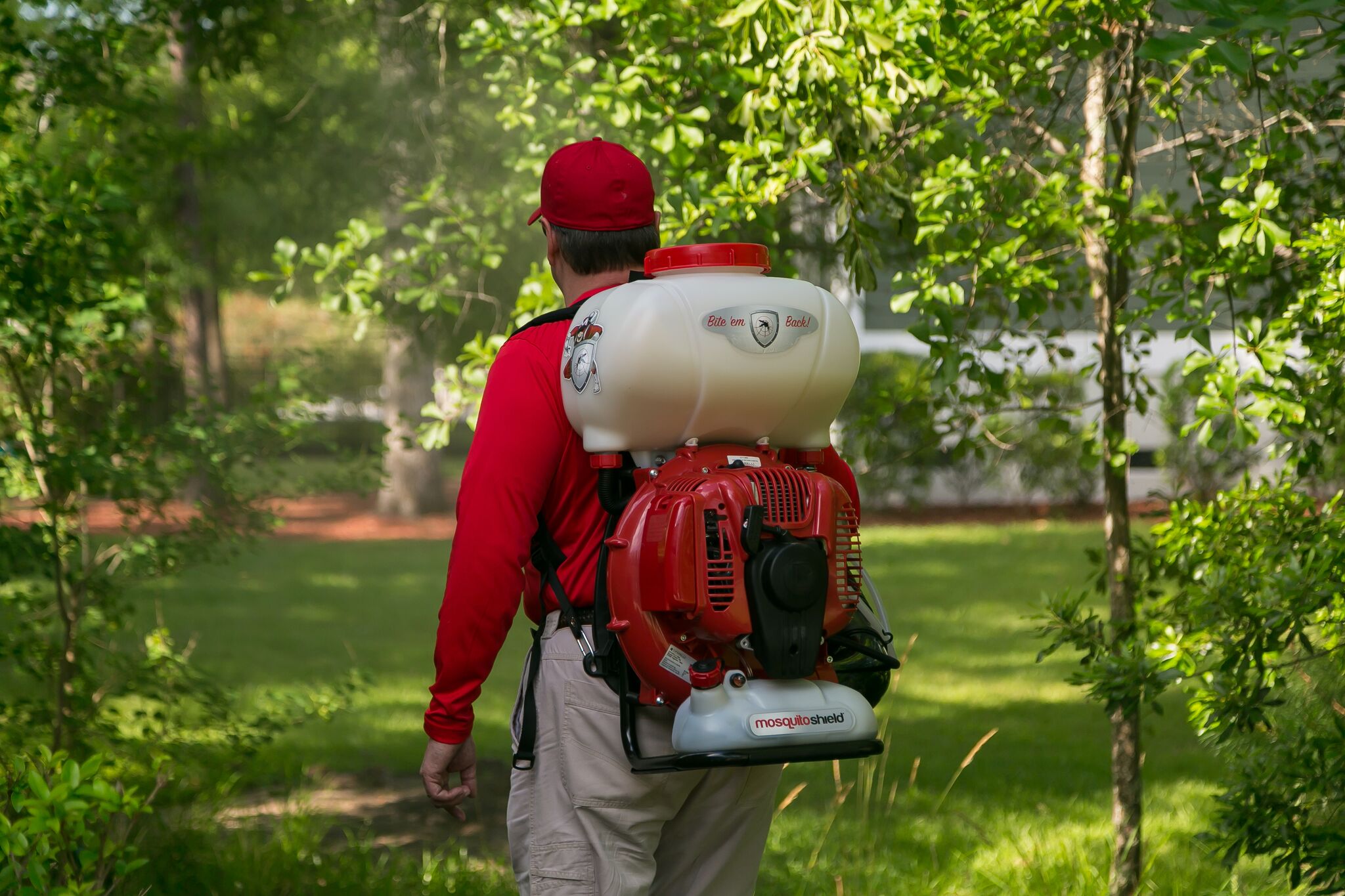 What's a typical day working at Mosquito Shield look like?
Up early, and always monitoring the weather the day before and the day of scheduled appointments and special events. After monitoring the weather, it is time to mix. We monitor both mosquito population and weather conditions and adjust our program as needed. So now, it's time to take care of our customers. While the office personnel takes care of answering all incoming calls and adjusting the routes as needed, the techs are off in the van to take care of our customers. Some days the route may get adjusted as customer satisfaction is always our top priority. When the routes are completed for the day, Kevin and Teresa are still hard at work preparing for the next day. They will assist all customer needs, add new customers as they come onboard, complete all service orders for the day and prepare for the next business day. Never a dull moment for The Jones.
What's your favorite part of working and living in Charleston?
Every year, Charleston tops lists of favorite destinations and best cities to live in and we feel very blessed to live here! We love the Southern charm that surrounds Charleston, from downtown, gorgeous churches in the Charleston historic district, to Charleston's harbor and gorgeous beaches. Charleston is very diverse. We love everything the city has to offer, great restaurants, wonderful outdoor festivals, art walks, biking, kayaking, boating and fishing! A day when we are not working, is just another day in paradise!
What is the best advice you could give to people in the market for your product?
If you're tired of battling annoying mosquitoes in your backyard all summer long, there is a simple and effective solution available to you. Mosquito Shield® is proud to offer the best mosquito control service on the market. As an experienced outdoor pest control service company, we feature two effective products and services that will transform your backyard into the peaceful place you and your family have always dreamed of. We protect your investment as well as your yard! Backed by our unconditional money back guarantee!
Lastly, is there anything else you would like people to know about Mosquito Shield?
Results happen quickly! We make the whole process easy, from start to finish, so you can enjoy the simple joy of relaxing in your backyard again. Whether for home or your business, get started by contacting us today at 854-444-2667!