Story by Art Department / July 11, 2017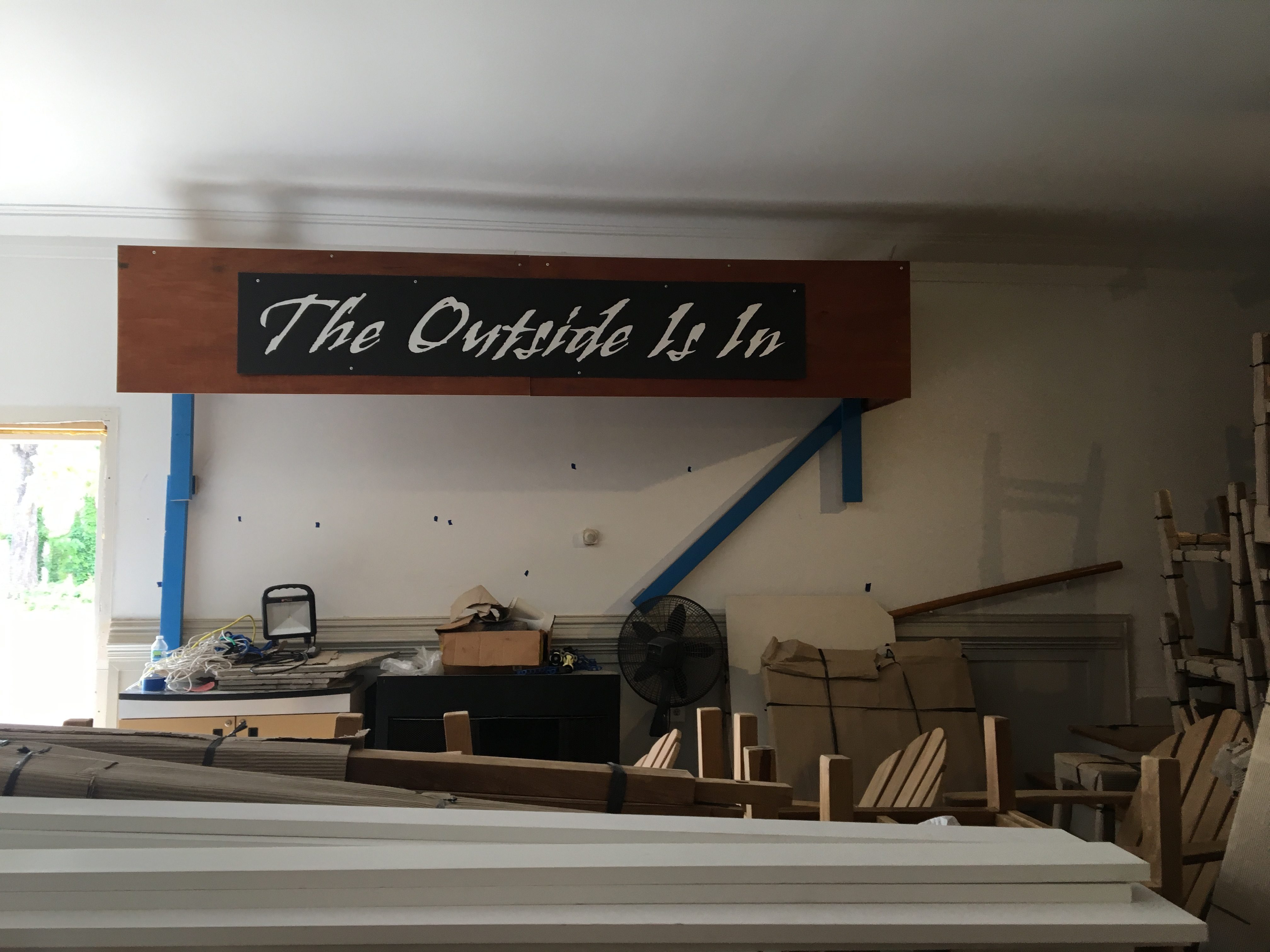 In the midst of summer, and with fall fast approaching, now is the time to seize the outdoors with family barbecues, pool parties, late-night s'mores, and sunny summer reading sessions. Summer fun and relaxation calls for some outdoor essentials, whether that's an outdoor cushioned lounge chair and a glass of ice-cold lemonade or a large outdoor dining set for a table full of friends. Teak is the best wood for this kind of outdoor furniture because of its durability and unusual weathering; sun exposure transforms teak's initial golden color into an attractive silvery gray.
In order to keep your teak outdoor furniture looking good and lasting longer, it's important to exfoliate the wood a couple of times a year using a scouring sponge and soapy mixture of water and dish detergent. The experts at OutSide Is In, one of the Lowcountry's upcoming design centers for teak furniture, recommend softening the wood first with water before scrubbing.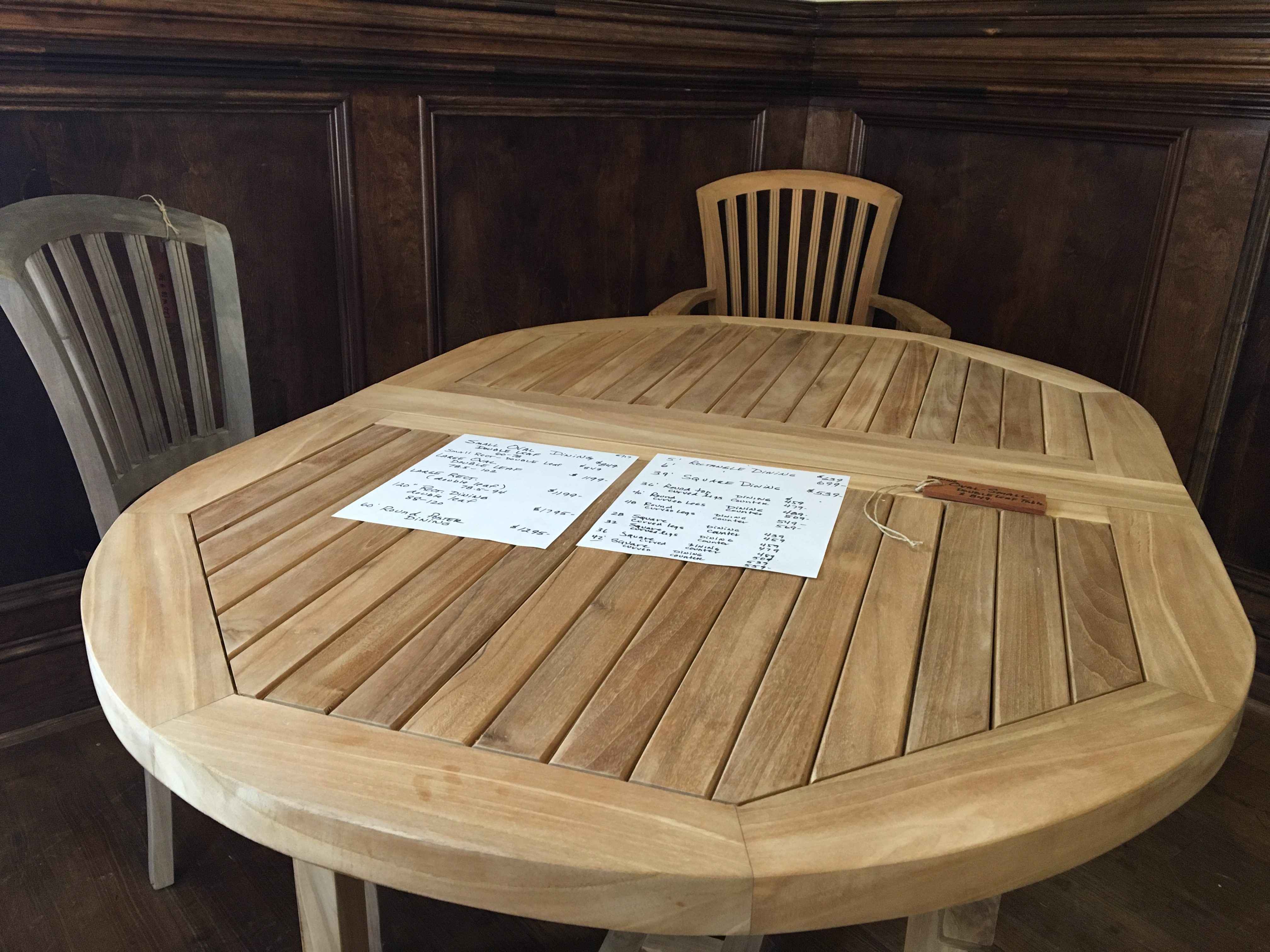 OutSide Is In is a treasure trove for teak furniture and décor. Located on Highway 17 North, Outside Is In is led by Bob Kelliher, an experienced supplier of teak furniture in the Lowcountry. Quality is king at OutSide Is In since Bob has already traveled to Indonesia to ensure the excellent condition of OutSide Is In's teak and is planning to travel to other areas of the world to explore more material sourcing. The OutSide Is In design center is chock full of beautiful teak furniture, including large, roomy rocking chairs, round coffee tables, shower benches, oval dining tables, and bar chairs. Rick Trowman, furniture builder and associate of Bob Kelliher, notes that teak tables at OutSide Is In can be crafted at bar height, counter height, or dining height for any table or situation. The Reunion Table is also an option—which is ten feet long!
Aside from traditional options, OutSide Is In also showcases special furniture fashioned from reclaimed Balinese fishing boats directly from Warehouse 2120. These teak pieces are colorful and authentic with bright striped planks complete with their original fishing boat markings. Bob suggests keeping these Balinese boat pieces out of direct sunlight in order to preserve their eye-catching paint. Speaking of shade, OutSide Is In will soon be branching out into patio coverings like umbrellas and pergolas. Many of their tables already have spaces for umbrellas, like the Double Leaf Table. This functional teak table has leaves stored underneath that can be pulled out from the middle of the table in order to extend it, easily transforming it into a table for six.
OutSide Is In specializes in teak but dabbles in some other projects and materials. For example, the beautiful Mahogany Live Edge Table, with its rich cherry tones and buttery smooth finish, would make an elegant central piece for any dining space. And while OutSide Is In has a seemingly endless array of teak furniture for outdoor living, they also offer customizable options and welcome clients into their design center for consultation on customization. "We might have 90% of what you want and that 10% left is custom. That's a beautiful way to do it," Bob explains.
For more information on Outside Is In, call 843.718.7181.