Story by Micaela Arnett / January 12, 2022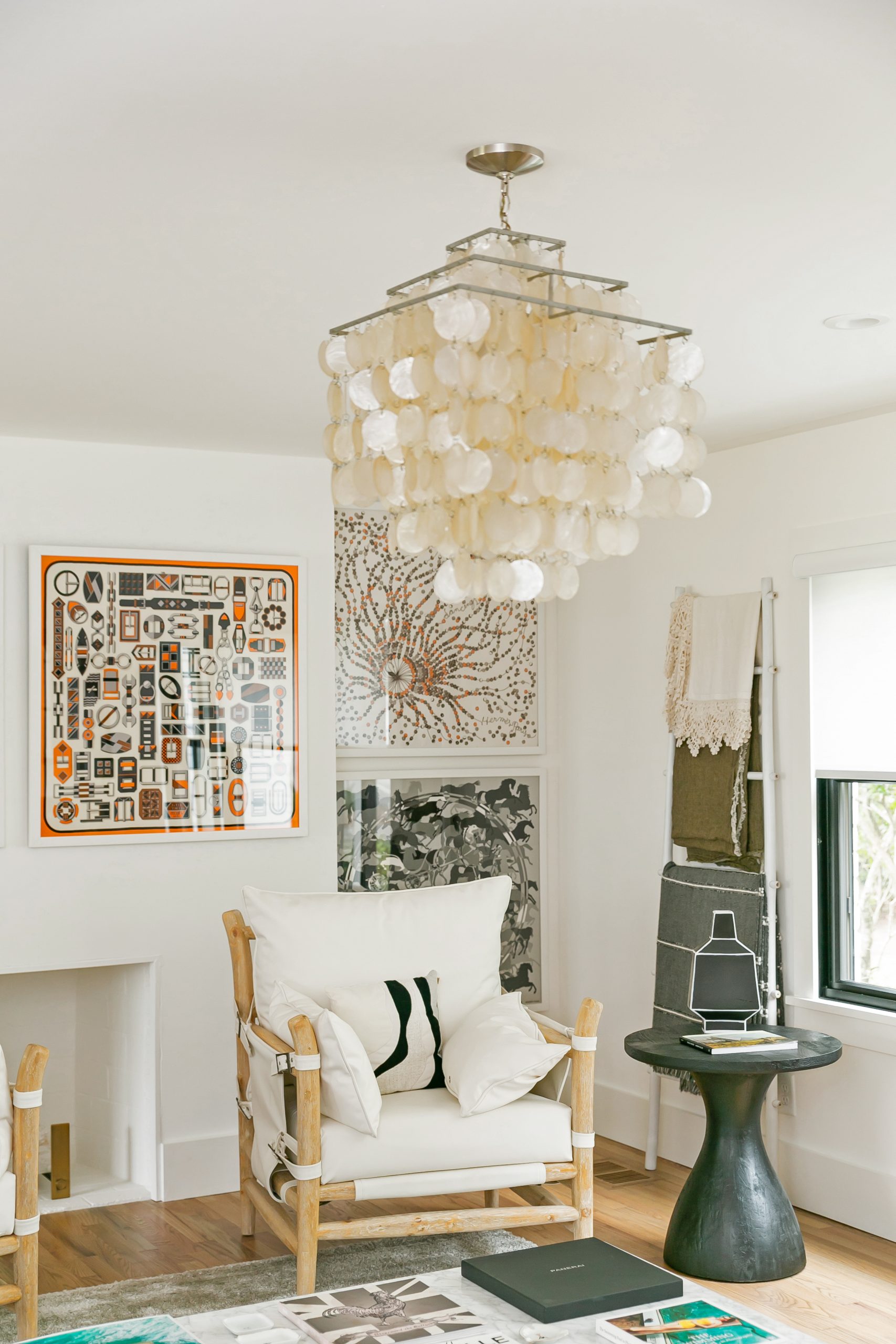 Small spaces can be some of the most challenges areas to design in your home. Whether it's a powder room or laundry room or bedroom, there are a multitude of design solutions to make these tiny rooms beautiful and help them flow, aesthetically, with the rest of your home. These tips depend on what room you're designing, but regardless, they will help your small space feel larger than it is. 
Use a daybed
In smaller bedrooms, opting for a daybed will seemingly add square footage for room for other must-have furniture and accessories.
Use mirrors
There is an art to playing with mirrors and natural light in order to make a small room feel bigger. Hang your mirrors across from a window if possible; this will help elongate your space. 
Use bigger furniture
This might sound counterintuitive but using less bigger furniture, rather than a lot of small pieces, makes a much larger impact in your smaller space. If your living room is small, focus on a large sofa and console table to anchor the space.  
Focus on lighting
Lighting is transformative in a room, no matter the size. Make sure the lighting you select for your small space is to scale for the rest of the room. 
Convert a closet
Think about converting a closet to serve a different function. Make it a laundry room, an office, or even a wet bar. 
Stay extremely organized
Your small space is going to feel much better if it's clutter free. Everything should have its place and should remain there when not in use. 
Opt for a lighter color palette
A more neutral color palette in a small space, such as a long and narrow master bathroom, will make the room feel bright and give the illusion it's bigger than it is. Texture makes the space more inviting. 
Use accessories as decor
Hats, handbags, and scarves make for some great wall decor and will save you storage space. 
Hang large artwork
Artwork can be used as the focal point of a room. Large artwork above the sofa or your bed, brings the attention to that pieces rather than focusing on the small size of the room. 
Go bold
This is particularly relevant for powder rooms. Tiny powder rooms are fun small spaces to be bold in your design choices. Select that vibrant wallpaper you've been eyeing and that beautiful chandelier. Those elements will draw the eye up, making the room feel taller.