Story by Art Department / March 29, 2021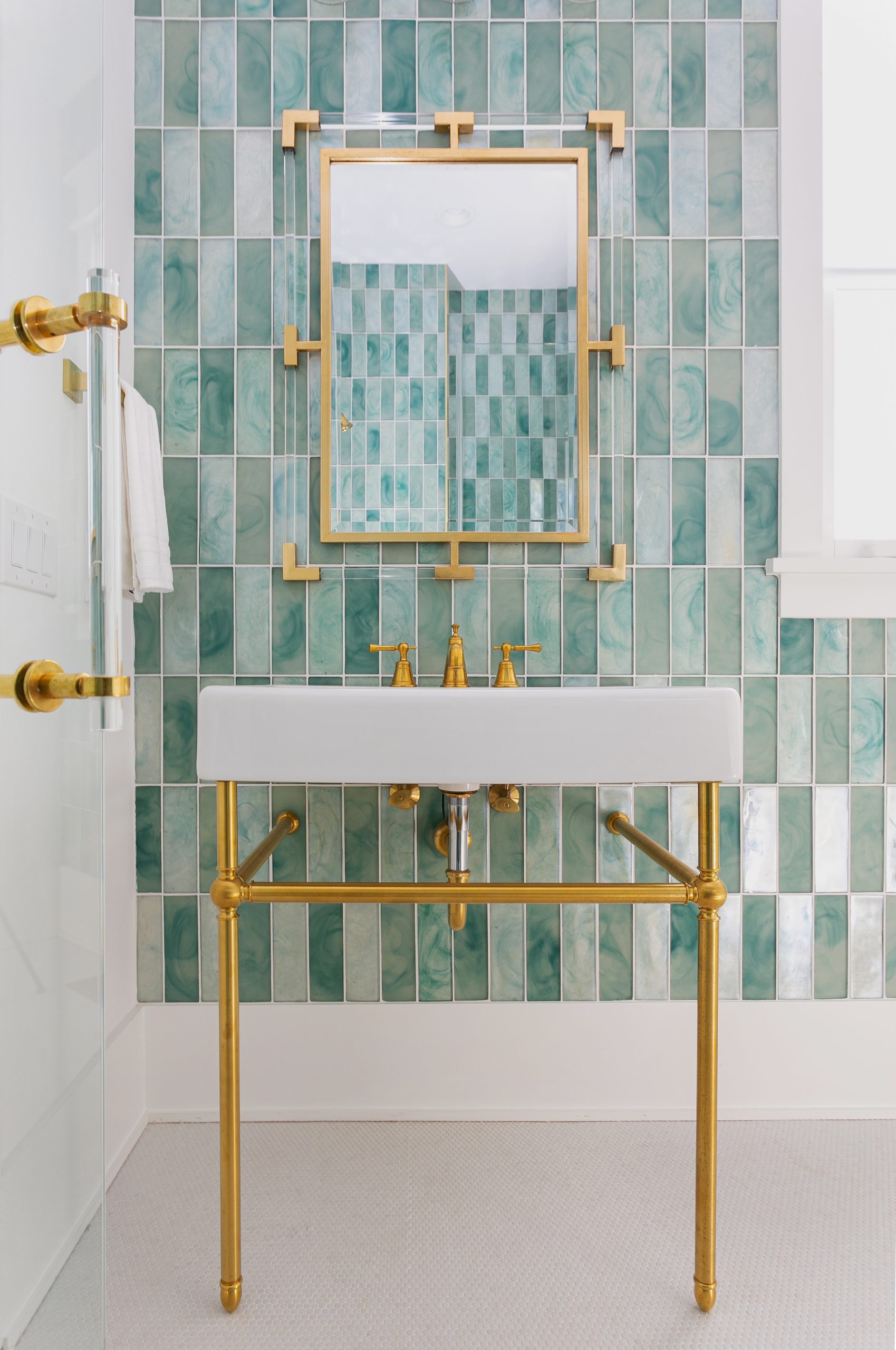 There are a plethora of things you can add or swap out of your bathroom to make it feel brand new without doing a full renovation. Here are just a few easy upgrades for you to try in your space!
Make a Gallery Wall
Add prints, postcards, and vintage frames to create a stand out gallery wall. By sticking with one color palette you can create an elegant and more subtle collection. Or you can mix and match elaborate frames and photos to make the space more eclectic. Consider mixing textures by including things like pinned antique fans, small shelves, pressed flowers, or even dried sea plants.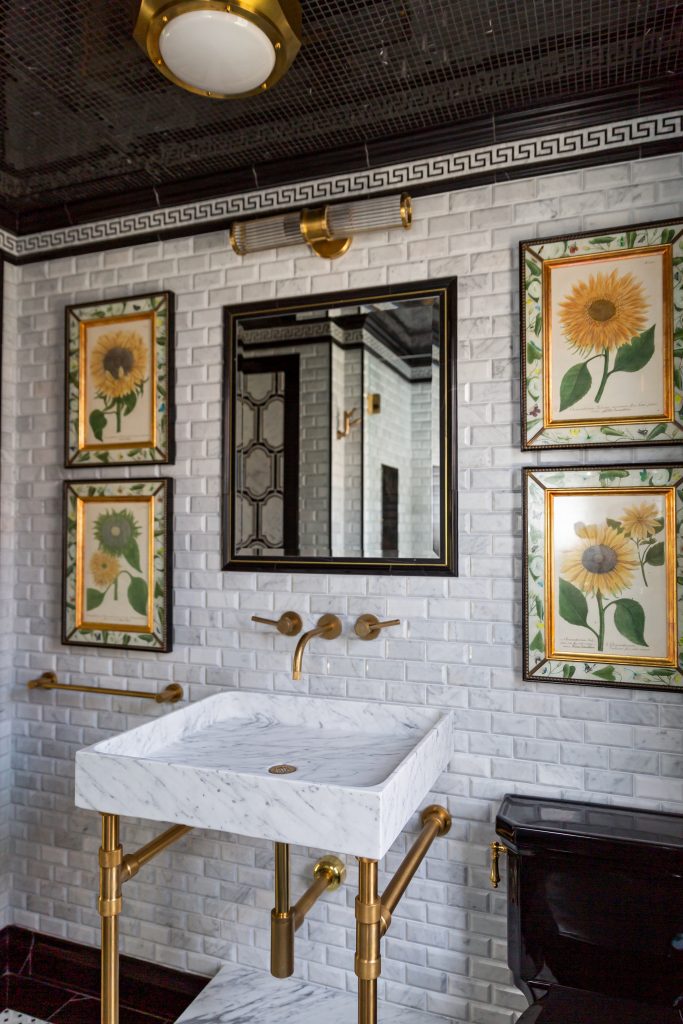 Change the Hardware
Freshen up the room with new hardware on your bathroom vanity, towel hooks, or even your toilet handle. Old glass knobs or mismatched hardware can make the room look aged, so add brushed bronze for a vintage feel or matte black for a modern update.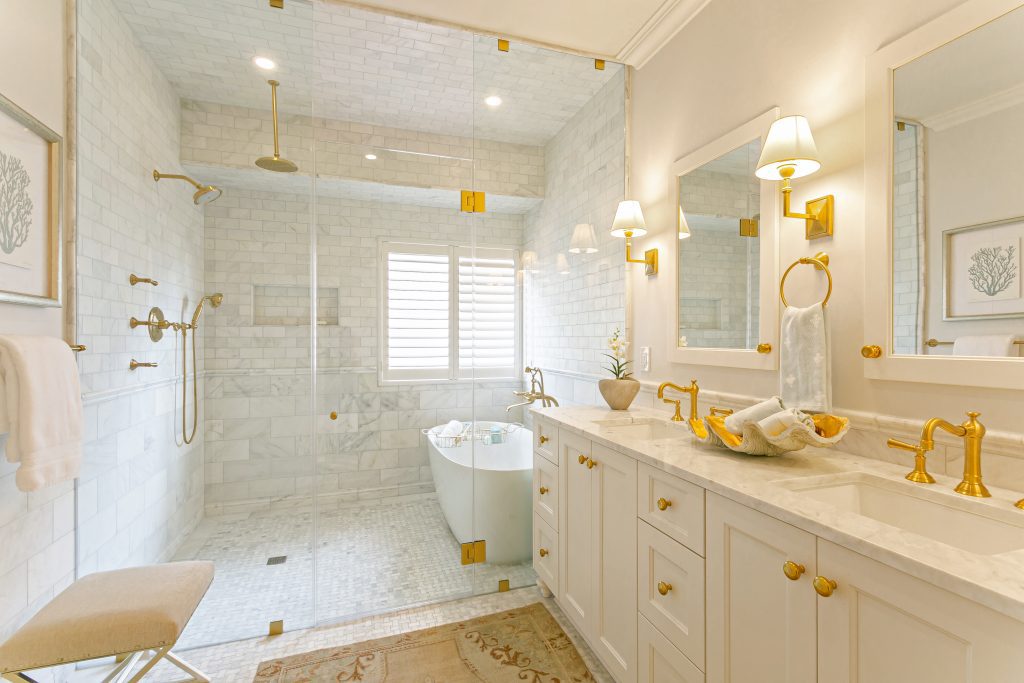 Add Plants
Greenery can liven up a bathroom and make it feel more open. Hanging plants like the Chenille Plant (Acalypha hispida) and Ripple Peperomia (Peperomia Caperata) add color and texture for a tropical feel. A bushel of eucalyptus tied to the showerhead creates a luxurious steam.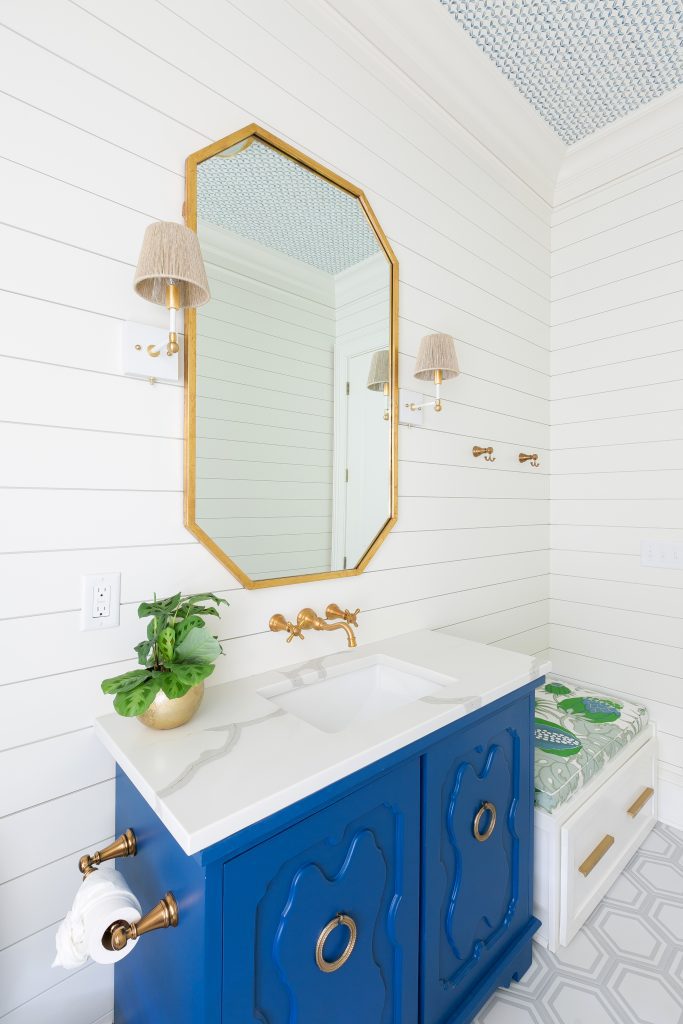 Invest in New Towels
To add more color to a small bathroom consider moss green or light grey towels. The cool undertones will create a relaxing space. For a big bathroom add pops of orange or lavender to bring life into the space. A decorative towel basket can also make storing extras more elegant. If you have a bold space, keep the towels a simple white to allow that wow element to pop.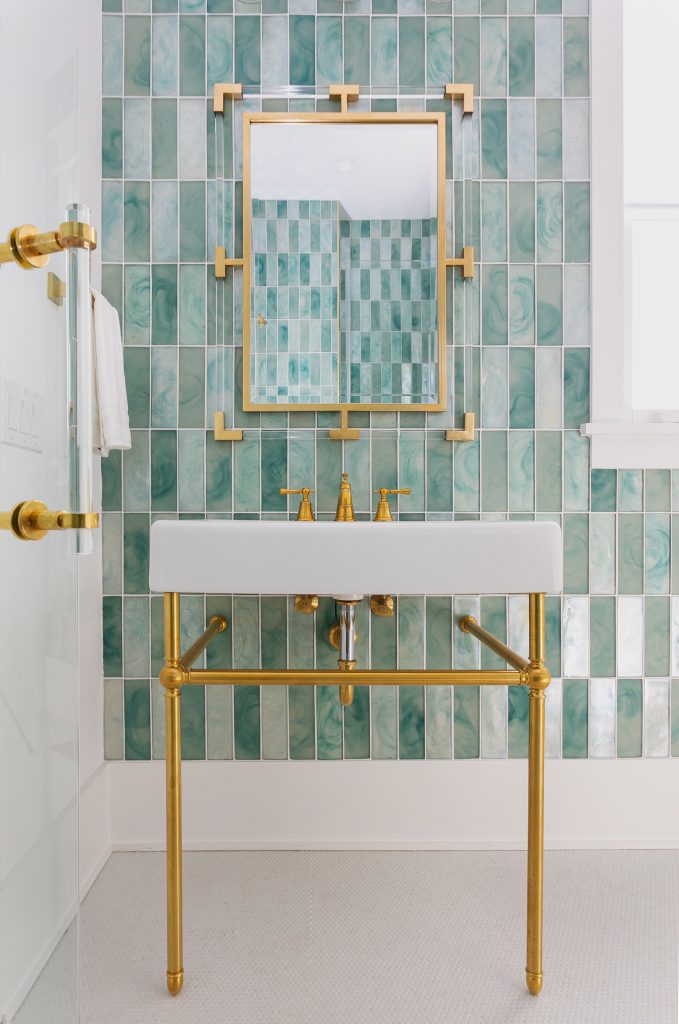 Accessorize
Keep the counters clear of products that you don't want guests to see like toothbrushes, water glasses, and random products. Utilize your cabinet space in order to hide those products and make the countertop a decorative, but peaceful area. Adding pieces like candles, incense diffusers, or even special soap can make the bathroom a calming and more curated space. Want other easy upgrades? Wallpaper and lighting. Wallpaper can make a small space feel bigger and adds so much style to the space, as does the lighting you select.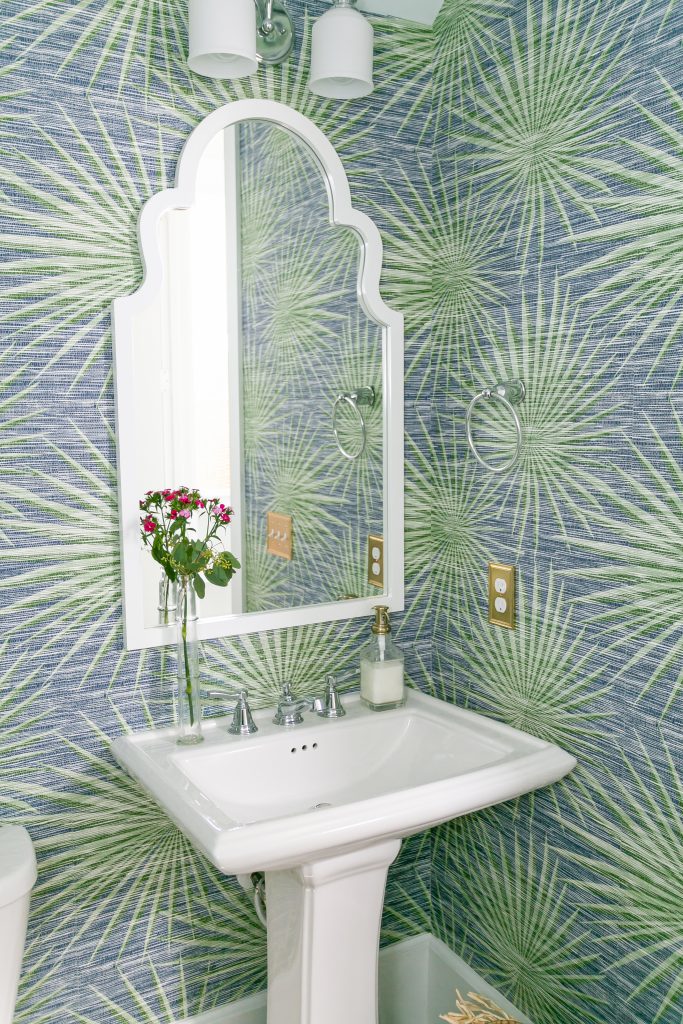 For more inspiration on easy upgrades to make to your bathroom, check out our spring issue, out this week, which showcases over 70 Lowcountry loos.