Story by Micaela Arnett / July 28, 2022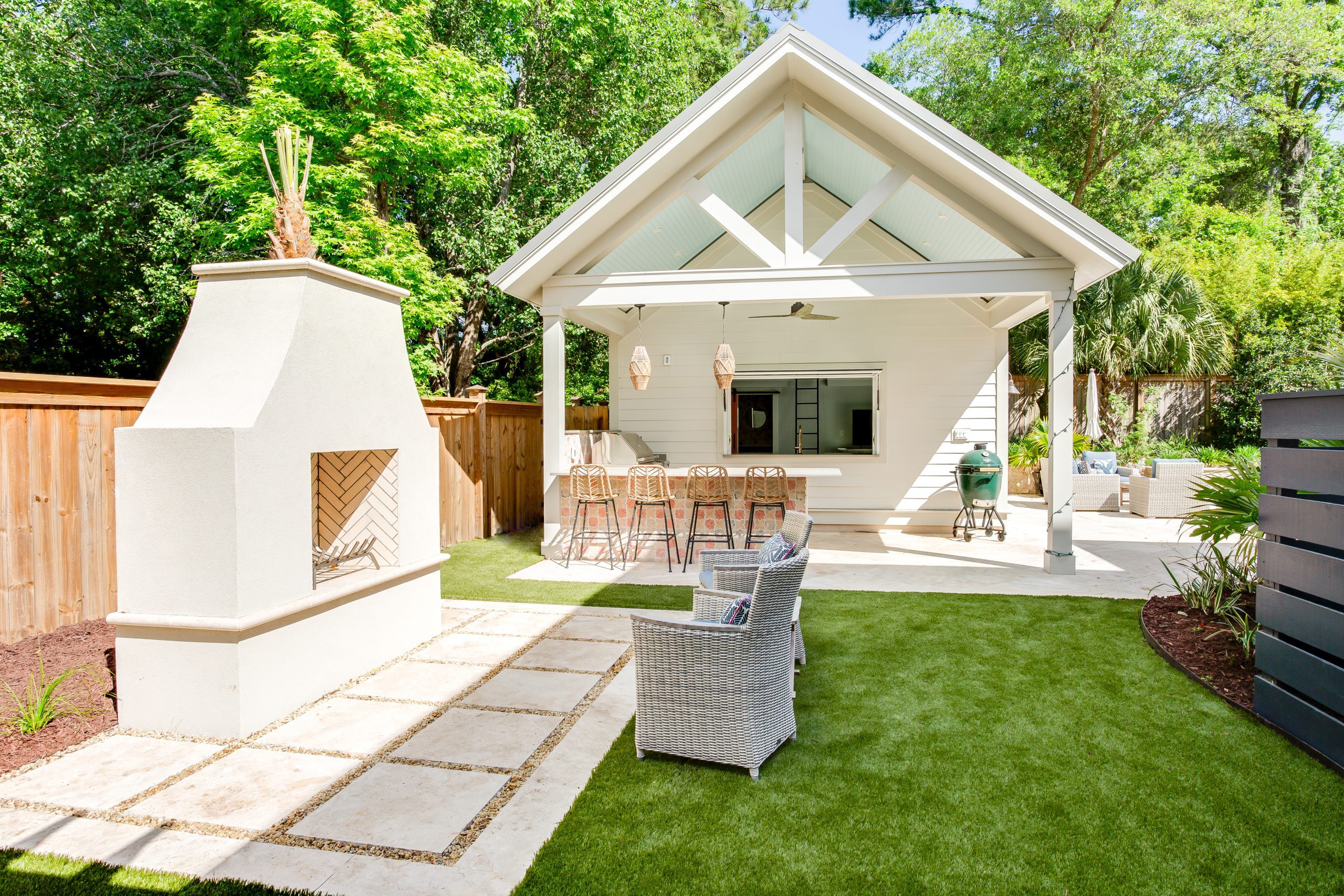 Summer is synonymous with vacation for those who seek escape from their typical environment. Lucky for those on the coast, destination relaxation isn't that far away thanks to the (mostly) lovely weather. Sometimes, it's just beyond the back door. We hope this local project by CK Contracting will inspire the design of your own at-home staycation space. 
Photography by Kenny Reed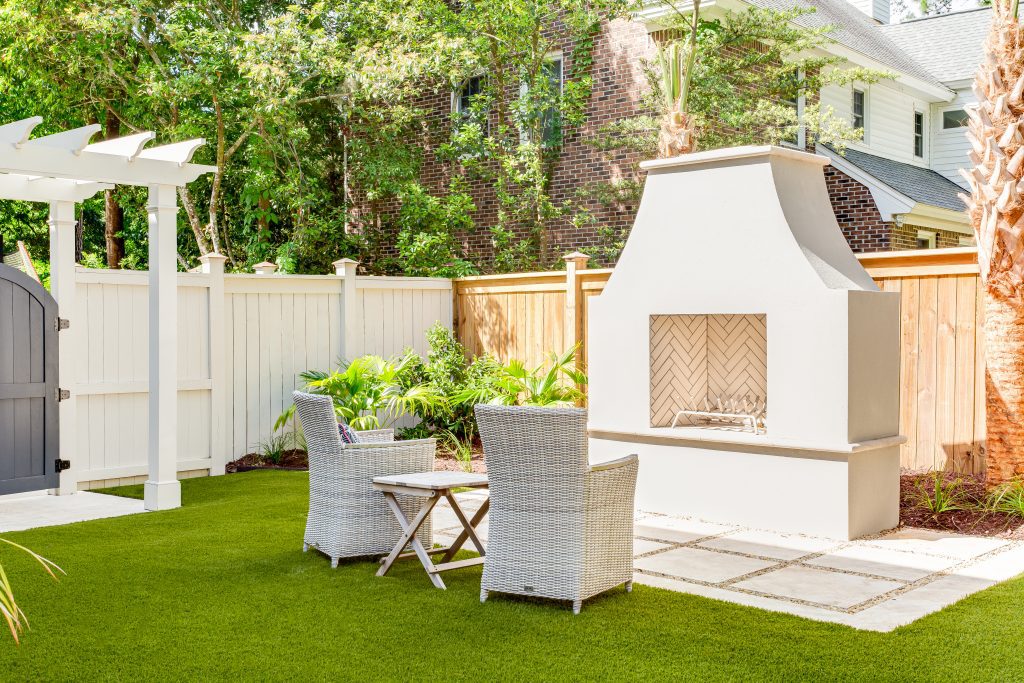 Gated Getaway
When creating such an extensive outdoor living space for gatherings and family time, a gate was necessary for privacy, safety, and comfortability. A pergola adds a bit of shade to the arch door and emphasizes the backyard entrance adding excitement and interest for what lies beyond.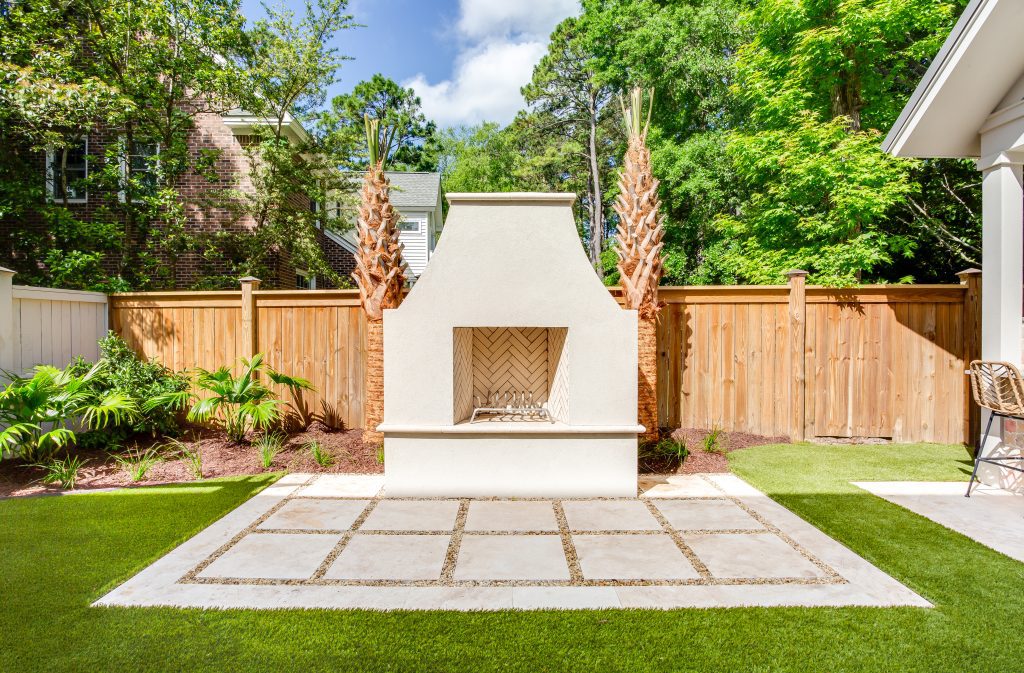 Cozy Up By The Fire
Turf grass surrounds the stone patio and freestanding fireplace area for dining and lounging. Herringbone tile inside the fireplace adds dimension and the unique architecture of the fire pit fills a once large and empty space.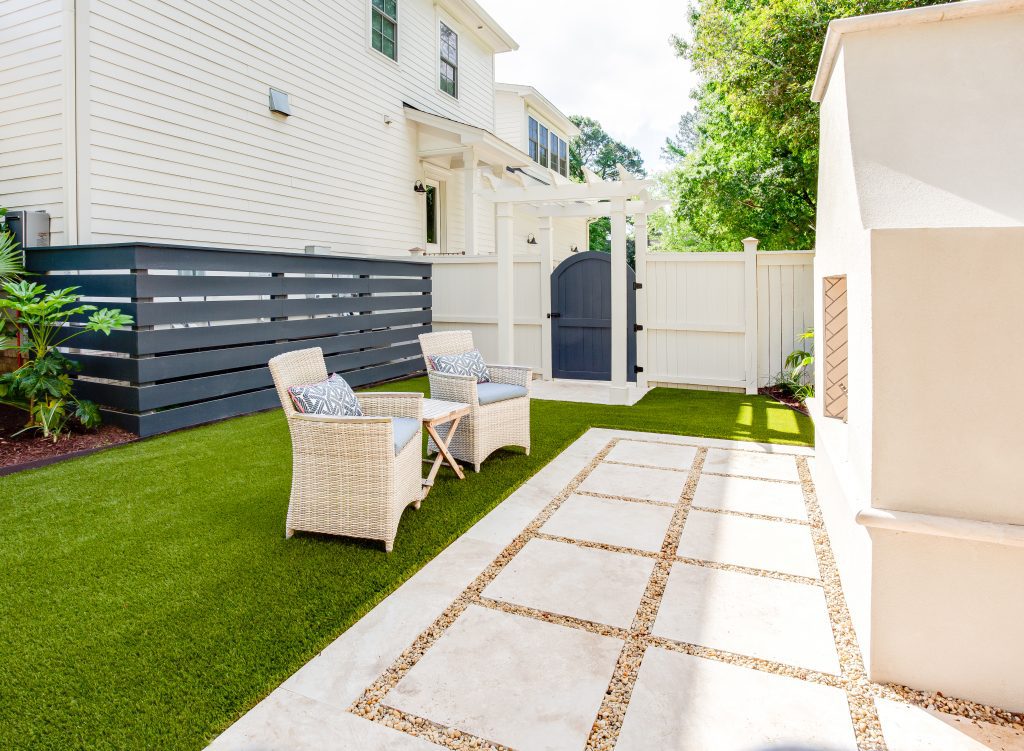 Travertine pavers filled with rock pebbles give subtle contrast to the surrounding greenery and help establish the seating area. A fence painted in the same shade as the arch door conceals the HVAC unit and other exterior home appliances that aren't all that nice to look at. This was an easy way to preserve visual appeal from the inside for a true backyard escape.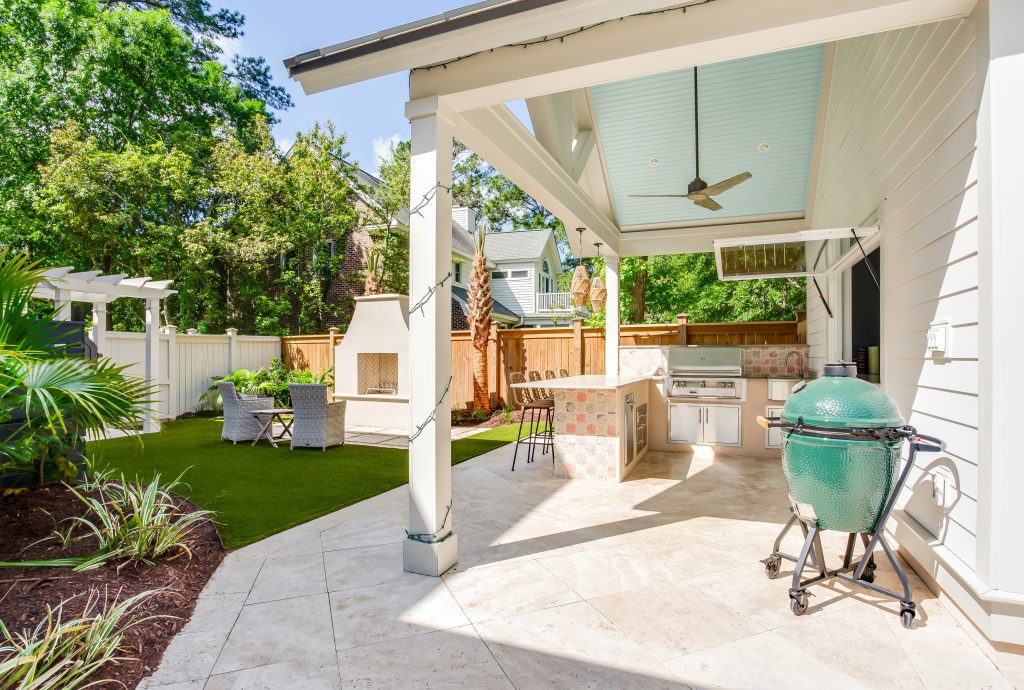 Party At The Poolhouse
The pool house was designed with entertaining guests in mind. Spatial separation was created to emphasize the kitchen and bar area with travertine tile flooring. Terracotta detail on the backsplash also surrounds the quartz top bar for additional texture and decoration.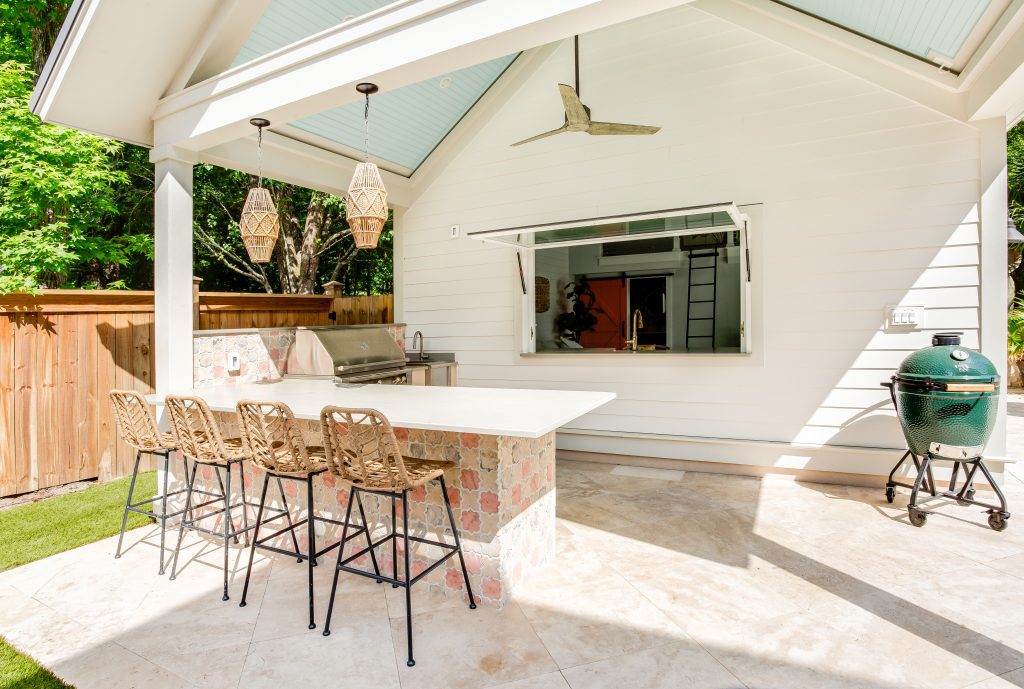 The pool house is also a guest house, great for extended family stays or the kid's sleepovers.  Not only is it nice to have an airconditioned space to pop into on a hot day, but easy access to climate-controlled storage is also a big plus for an outdoor living space.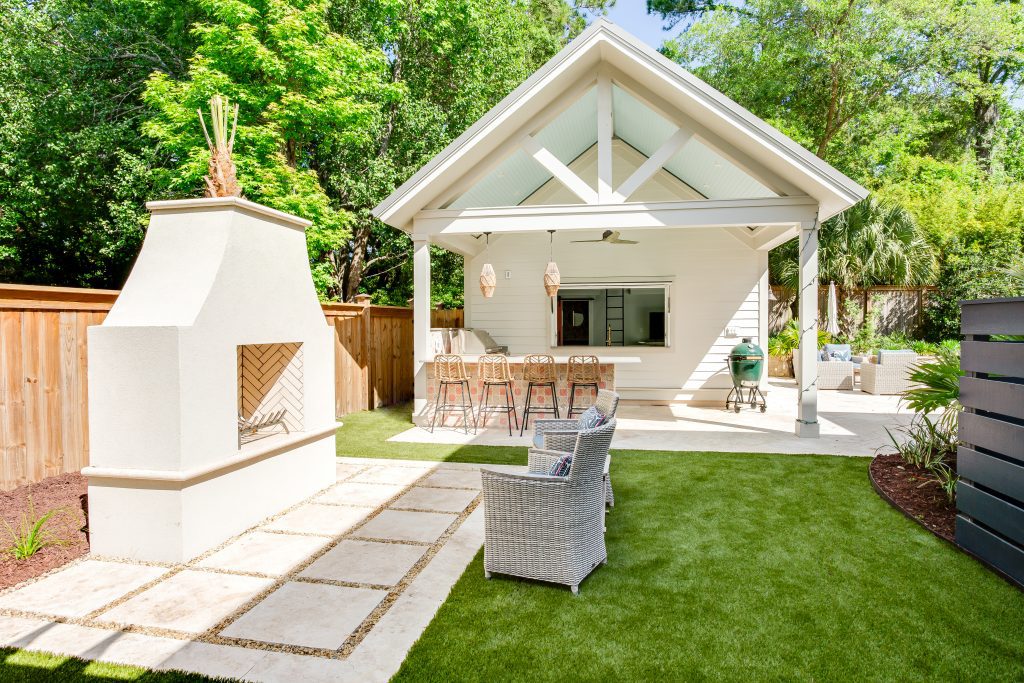 Now that's somewhere worth staying all summer! #staycation
Photography by Kenny Reed
Contact CK Contracting at (843) 352-4975 or visit ckcontractingsc.com for more info.