Story by Micaela Arnett / August 10, 2022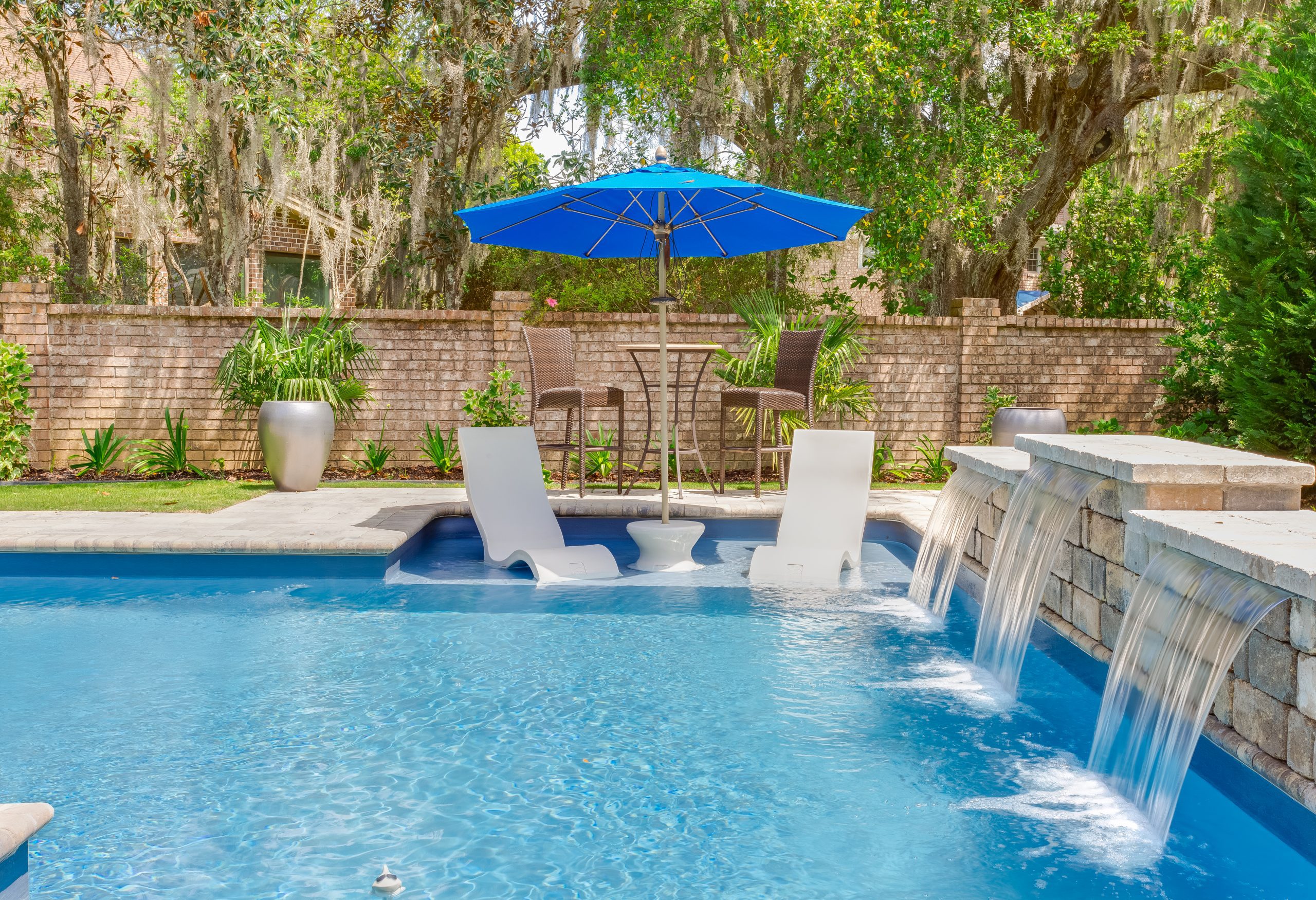 If you're considering a custom-built pool for your home, take a look at these popular special features for a more personalized experience: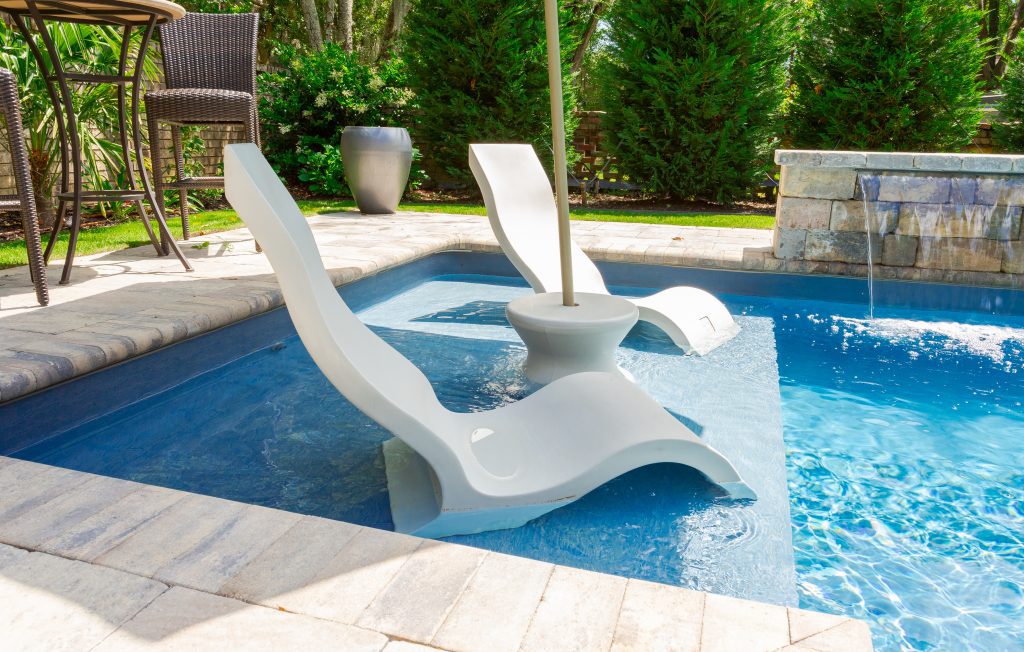 Photography by Kenny Reed | Heritage Pools 
Sun Ledge 
First popularized as an exclusive design feature at luxury spas and hotels, a sun ledge, aka baja shelf, tanning shelf, or tanning ledge, is a flat and shallow area of a pool usually before the deep end. Many homeowners take advantage of their own sun ledges with in-pool chaise loungers and adjustable umbrellas for a resort-like experience at home.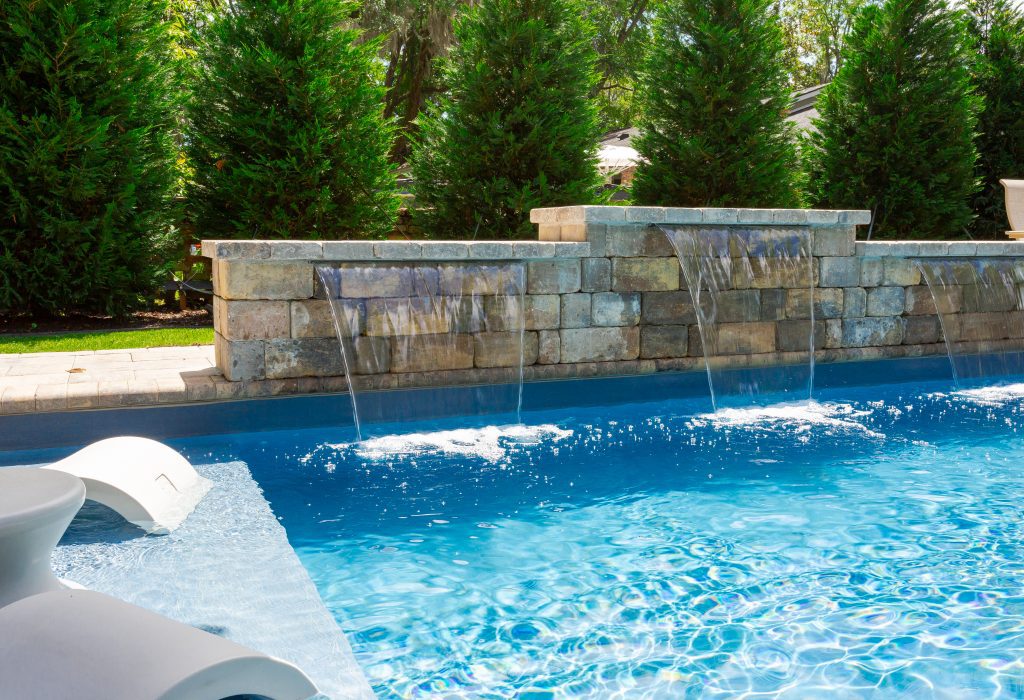 Photography by Kenny Reed | Heritage Pools 
Spillway
A spillway is a waterfall-like feature built into a raised pool wall. Homeowners can get creative with their choice of stone or tile and enjoy the relaxing sounds of falling water while the constant flow prevents corrosion or calcium build-up in the pool.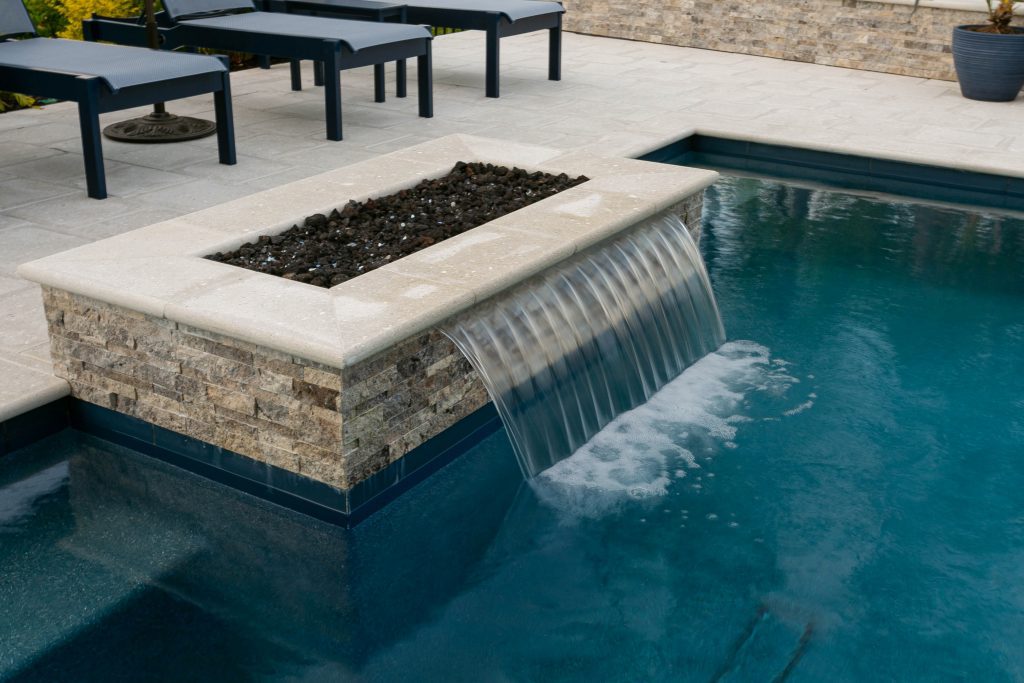 Photography by Ebony Ellis | Heritage Pools 
Fire Pit
A poolside firepit adds understated elegance during the day and brings cozy warmth as well as visibility near the pool deck at night. Even after the warmer months have passed, families can still enjoy their outdoor living space throughout the change of seasons with this functional element.