Story by Art Department / October 15, 2021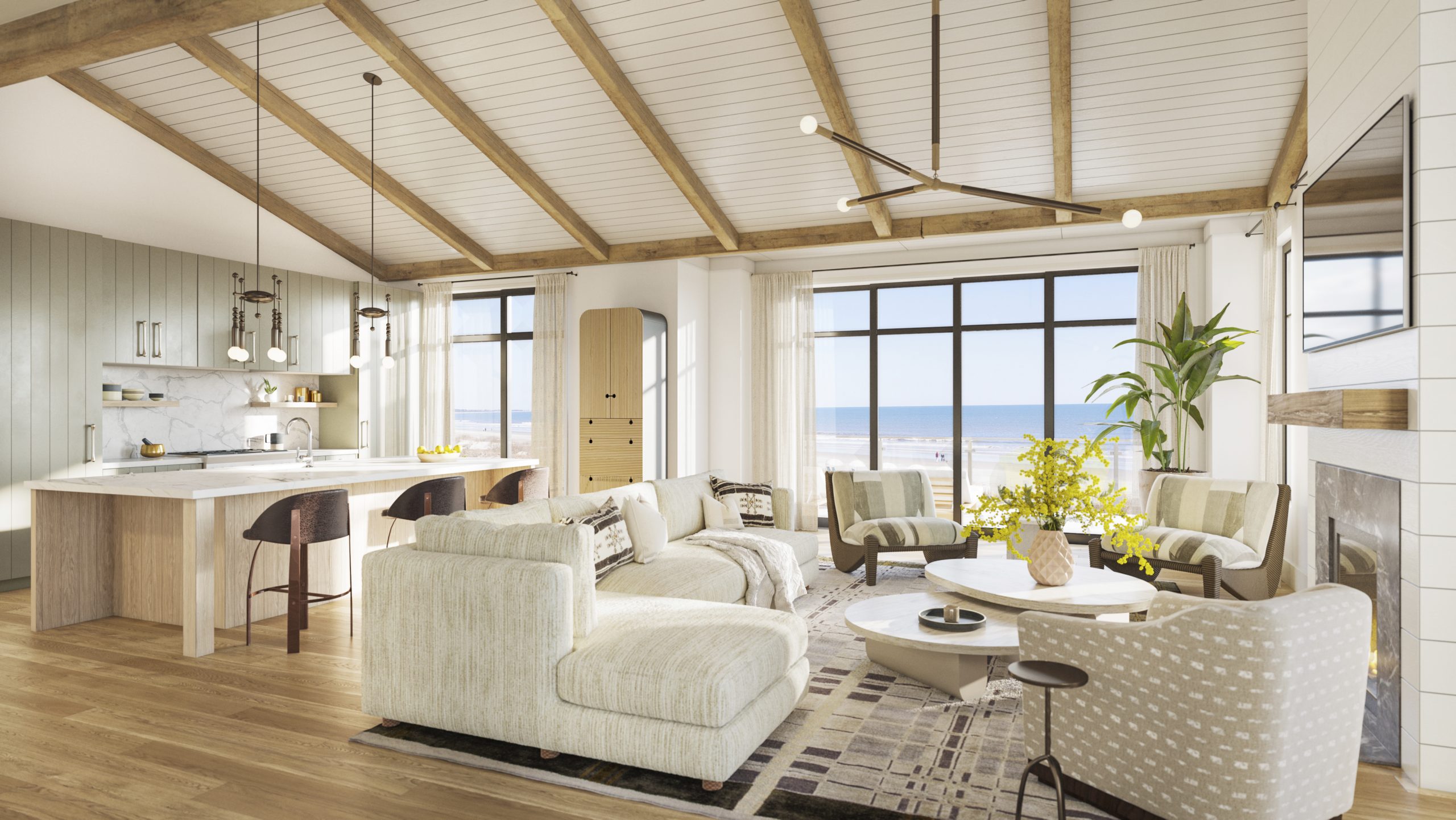 East West Partners is a residential and commercial real estate developer with properties across the country. In Charleston they've developed properties such as The Cape on Kiawah Island, The Waterfront on Daniel Island, and 71 Wentworth downtown. Their focus in developing these properties was on innovation, sustainability, and community. It was important in each of these developments to marry functional living with beautiful architecture.
The Cape on Kiawah Island
This waterfront condominium community in Kiawah is a 14-acre retreat with 78 condominiums. The location and amenities, along with the residences themselves lead to the multimillion dollar price tag for each unit. Resident amenities include The Cape Club which is the beach club with an infinity pool, fitness center, and sun deck. The Cape is focused on sustainability, stewardship, and preservation. During the development of this property, the views of the river and marsh blended with the architectural details were very carefully though out.
The Waterfront on Daniel Island
A newly designed waterfront park on Daniel Island features something for everyone; two public docks with paddle launches and dog ramps, an interactive fountain, waterfront swings, a hammock garden, and a children's play area. This area includes access to an array of natural and planned amenities such as 25 miles of trails along the water, The Kingstide (Daniel Island's only waterfront restaurant), and the DIME (Daniel Island Market and Eatery). There are also private amenities available to the residents; a pool, fitness center, community outdoor gathering space, storage for kayaks and paddleboards, and more.
71 Wentworth
At 71 Wentworth, building to last was of utmost priority, as with all of their properties. With this particular development, marrying historic Charleston charm with fresh, new architecture was the focus. The team revitalized this circa 1872 building and created 12 luxury residences. Each residence features high ceiling ranging from 19-25 feet, historically replicated Gothic-style windows, exposed antique brick, salvaged heart pine timber, and beams, and certified sustainable old-growth french oak wood flooring.