Story by Art Department / December 23, 2020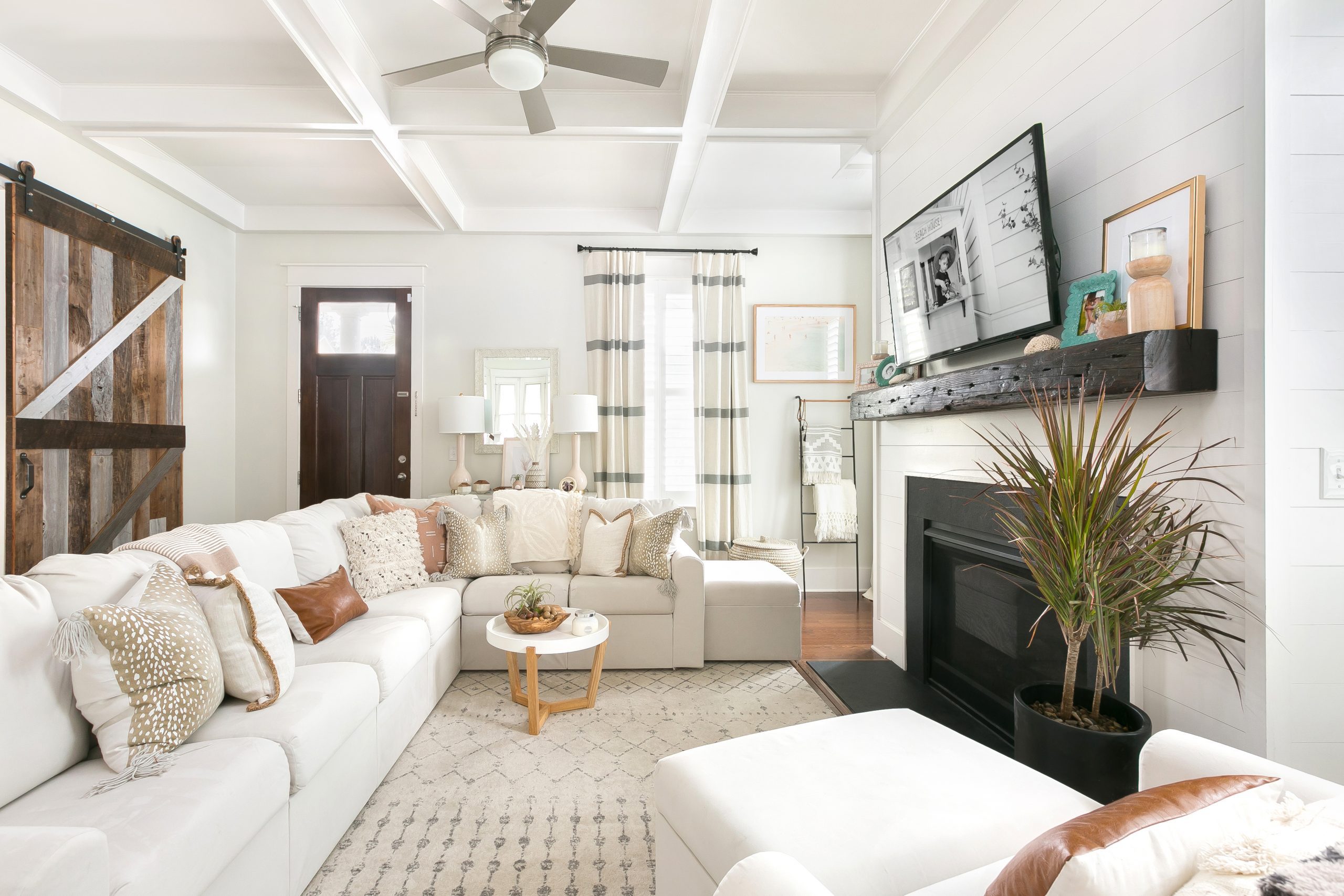 When beginning the design process, it's important to maintain a coordinating theme throughout. Whether that be coastal, boho, modern, or traditional it is important that each element comes together for a cohesive design.
Built-Ins
One thing to consider when designing your space is spacial planning. Proper planning is important in creating fluidity between the spaces. No element should feel too large and each corner should be planned. A great way to define little nooks in the home is with built-ins. Throw in a few built-ins throughout your home for a common architectural feature.
Wallpaper
Let's move on to wallpaper. I can't stress enough the power of a good accent wall. To maintain that cohesiveness throughout the home, opt for similar patterns in similar hues, and paint the rest of the walls the same color as the background of the wallpaper so it blends together. As mentioned above, a whole room doesn't need to be wallpapered; you absolutely can if you want, but an accent wall is just enough. Also, only use wallpaper in a few spaces; it's unnecessary in every room.
Neutral Palette
A nice neutral palette does wonders in a home. Throughout these spaces you'll find creams, greys, peaches, and browns that all pair together seamlessly. The similar colors allow for uniformity while also allowing each space to feel different. Don't be afraid to add a pop of color, like the peachy pillow pillow, or a bold blue, but it's not needed in every room. A neutral palette is a great cohesive design element to incorporate into your home.
*Note – See more photos in our Spring 2019 cover story featuring Adrianne Betz of Little Adi Co.