Story by Art Department / August 23, 2016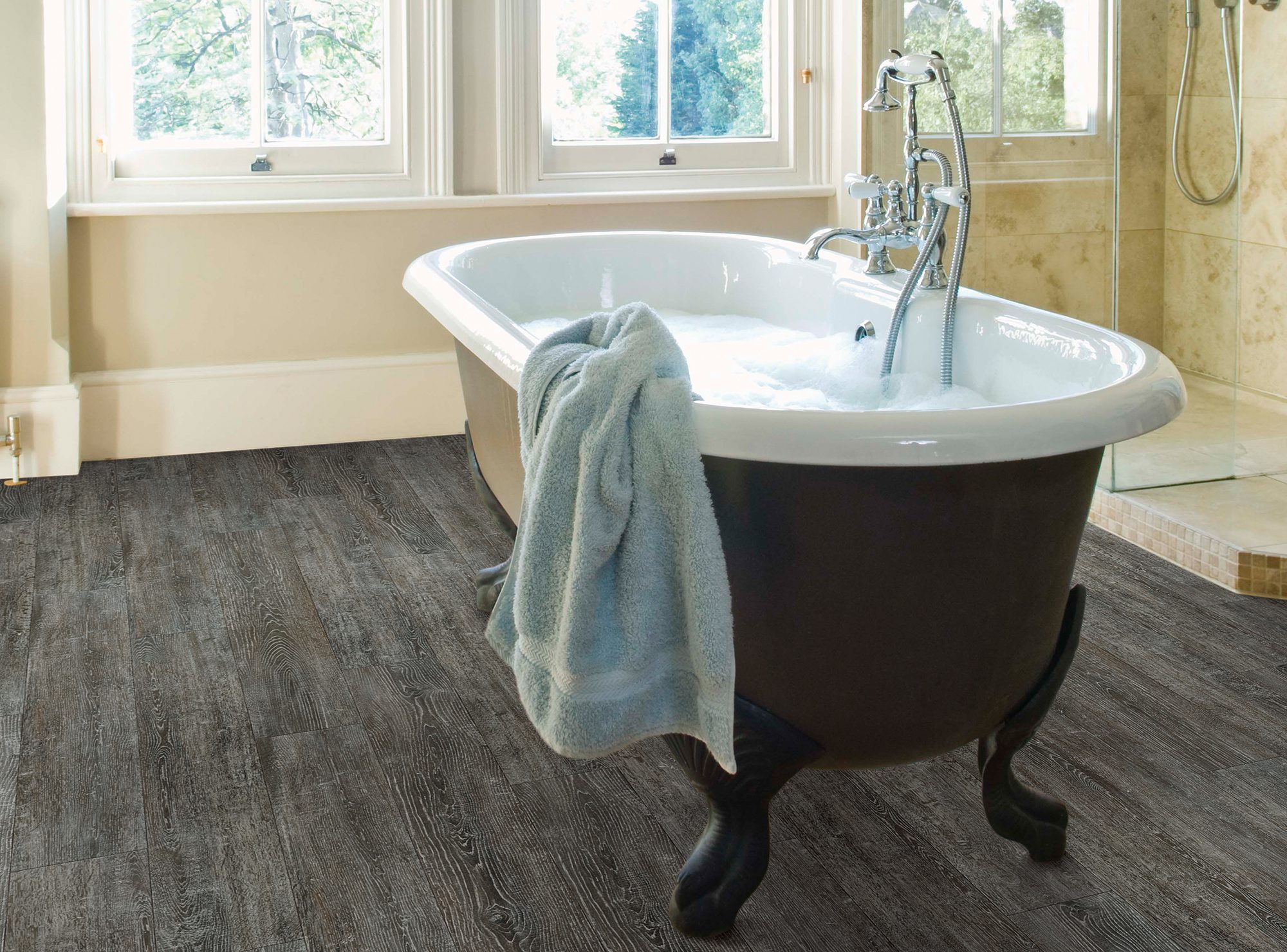 Carpet Baggers, and not the ones from the Civil War, have been a part of the Charleston, SC and Lowcountry community since 1992. This Charleston carpet and flooring business offers more than 91 options of flooring installation with a sales staff that has 200 years of combined floor covering experience. And they don't just stop at floor coverings, Carpet Baggers offers design seminars, product training, installation techniques, and showcases the latest innovations in their complete All-inclusive flooring showroom.
One of the latest products they offer is revolutionary in luxury vinyl flooring. While hardwood floors are incredibly sought after, their beauty is often not a match for the heat and humidity of the Lowcountry, which warps the wood. This is where COREtec Plus comes in – the new engineered luxury vinyl plank and tile flooring. It's made up of four layers that makes it a great alternative to laminated flooring or glue down LVT, AND it's 100% waterproof.
COREtec Plus is made up of four layers, the bottom most layer being an attached cork underlayment which provides sound insulation, absorbs subfloor imperfections and naturally resists mold & mildew. The layer above is the COREtec Core Structure which is the waterproof core that will not warp, expand or contract under normal conditions. The Core Structure is eco-friendly and made from recycled wood, bamboo dust, lime wood and virgin PVC. The luxury vinyl top layer looks like beautiful hard wood, comes in a variety of styles, all which offer the same durability and resilience from chips and dents. A 0.5mm wear layer is placed on top of the vinyl top later to protect from excessive wear, provide an easy clean and stain resistance – even from the messiest kids and the most active pets.
COREtec Plus easily installs over existing hard surface floors, eliminates ripples and waves caused by uneven floors AND is Greenguard Certified. Do you need anymore convincing that this is the best alternative flooring out there? If you don't believe me, come to the Charleston Fall Home Show at the Gaillard Center on August 26-18 and check out Carpet Baggers and their amazing selection for yourself.
Created by Jade Taylor