Story by Alli Steinke / February 1, 2021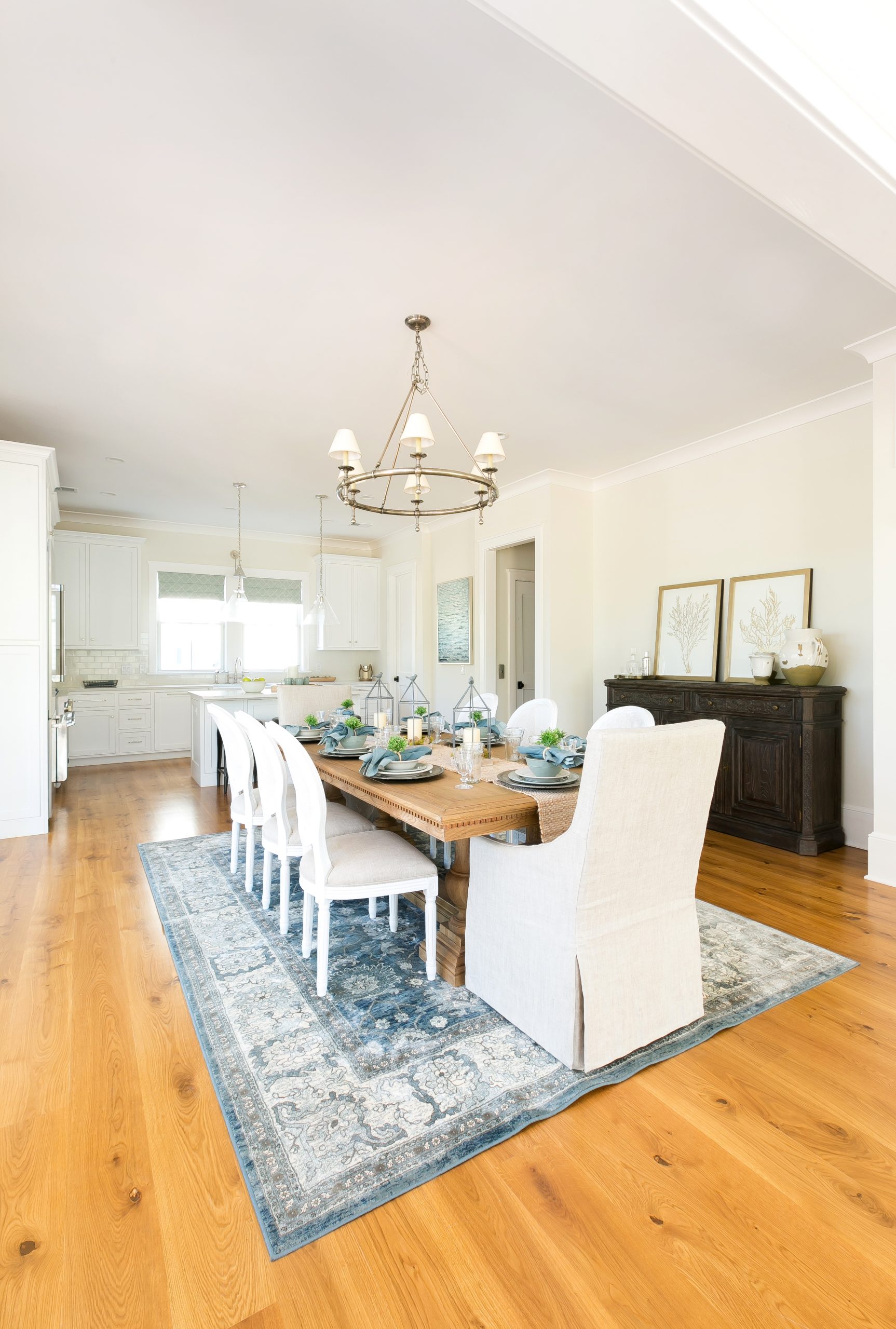 Styling the perfect table is no joke. It takes time and effort to collect the items you'll need and figure out exactly how you want them to be set. It gets even more complicated if you plan on changing your table frequently, depending on the occasion. But don't worry, we talk to an expert for tips to get you through styling your table. Karen Germond of KMD Interiors provides all her tips and tricks for styling your table.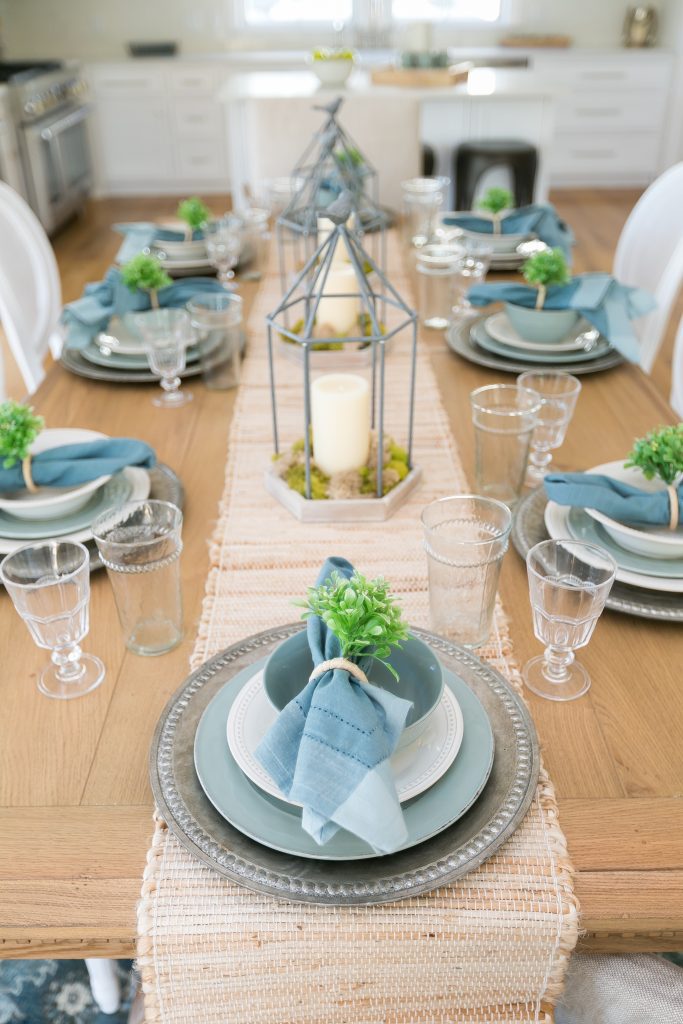 Preparing Your Table:
First, determine the overall look and ambiance – classic, seasonal, fun, elegant, formal. Let your table setting tell a story.

When you know you are going to be entertaining, set the table to day before so you have ample time to adjust if necessary and play around with it.

Plan to add lots of layers to add interest, depth, and dimension. Mix styles, pieces, colors, and textures.

And to add an organic element, bring in centerpieces, napkin rings, or sprigs of herbs or flowers tucked into the napkins. Look outside your home for natural elements to add.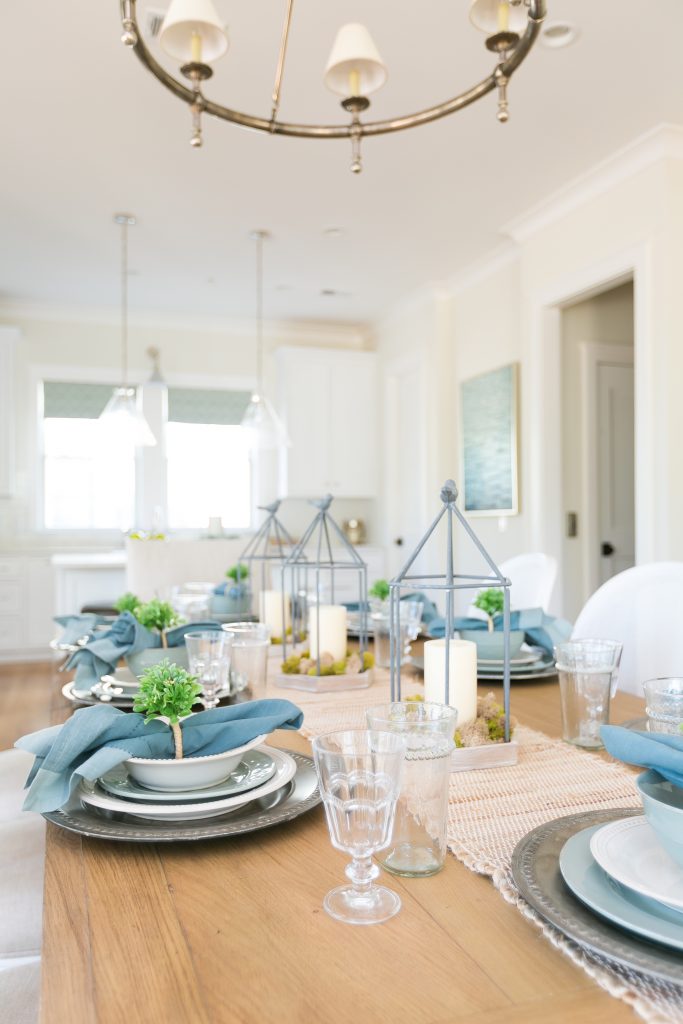 Tips for Adding Natural Elements:
Start with a fabric or natural fiber table runner
Layer with twigs, magnolia leaves, palm leaves, evergreen sprigs, pinecones, shells, etc.
Weave LED string lights and/or LED votive candles throughout
Add in glass jars filled with LED lights or candles for height and ambiance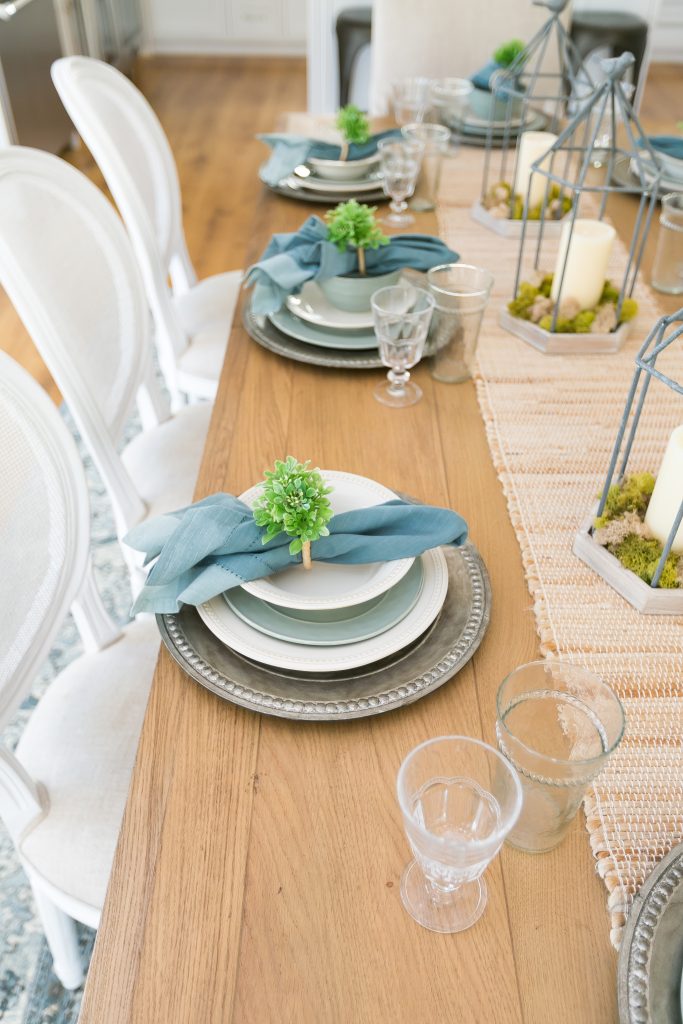 When Styling Your Table:
Play around with the placement of the napkins. Consider a pretty fold set on the right, place it over the setting, or even above. You have plenty of options so if you don't like it the first time, move it around.

Always add a charger. It elevates the setting and helps set a specific mood and style.

Only place silverware and glassware you'll need for the meal. Skip the spoon if you aren't eating soup.

Add salt and pepper shakers to each end of the table if seating eight or more people.
For more information and tips for styling your table from Karen, call KMD Interiors at (843) 819-8254 or visit kmdinteriors.com.