Story by Art Department / December 2, 2020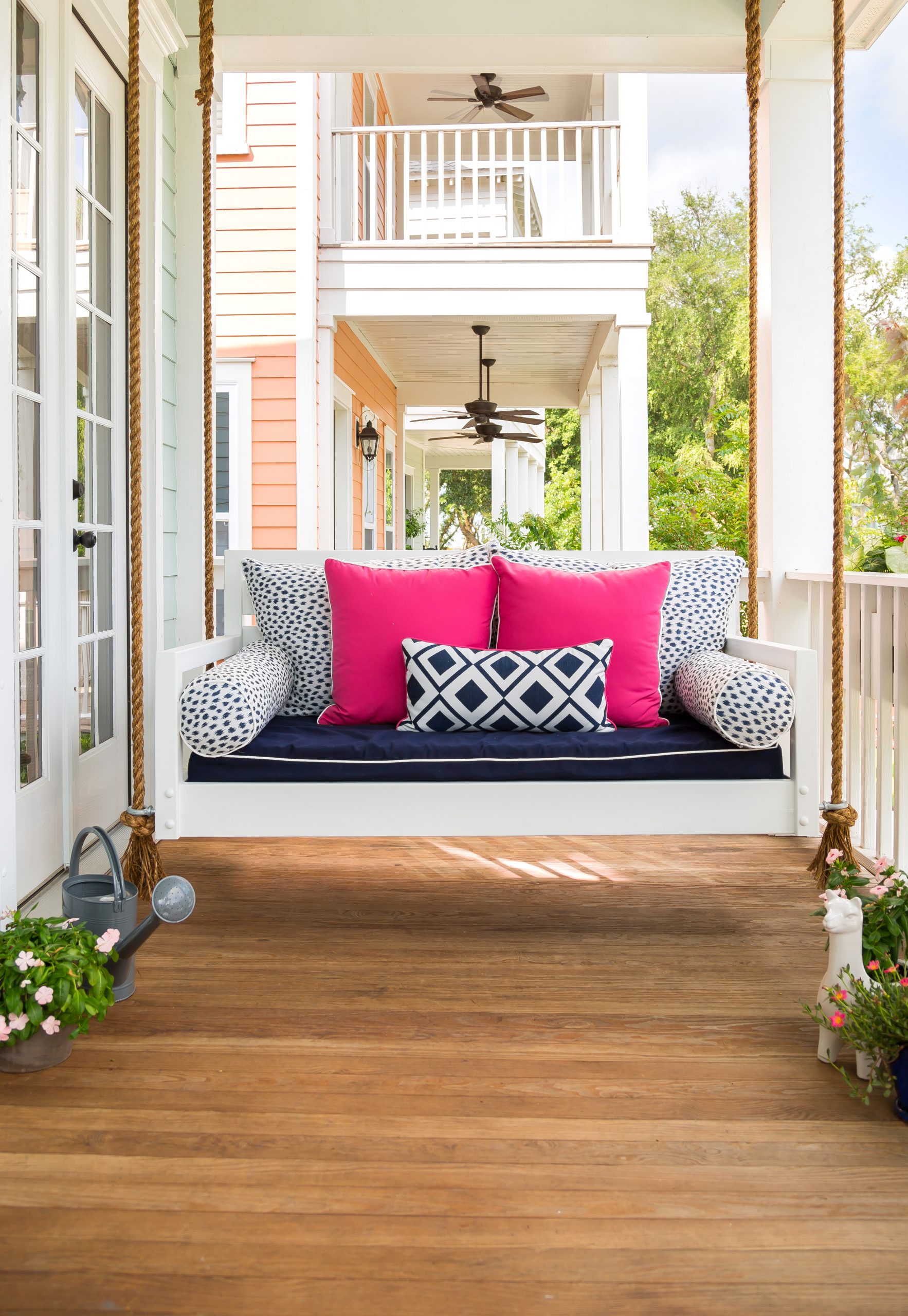 Once you've lived in your home for a while, there are probably some things you'd like to improve. Sometimes that can seem like a daunting task – but it doesn't have to be. There are a ton of ways you can make improvements without it being a long, complicated process. Here are just a few easy ways to upgrade various spaces in your home.
The Exterior
An easy way to upgrade the exterior of your home is by adding greenery, a cute door mat, and a pop of the color on the front door. We're in the South y'all so this 'Hello Darling' mat is the perfect touch.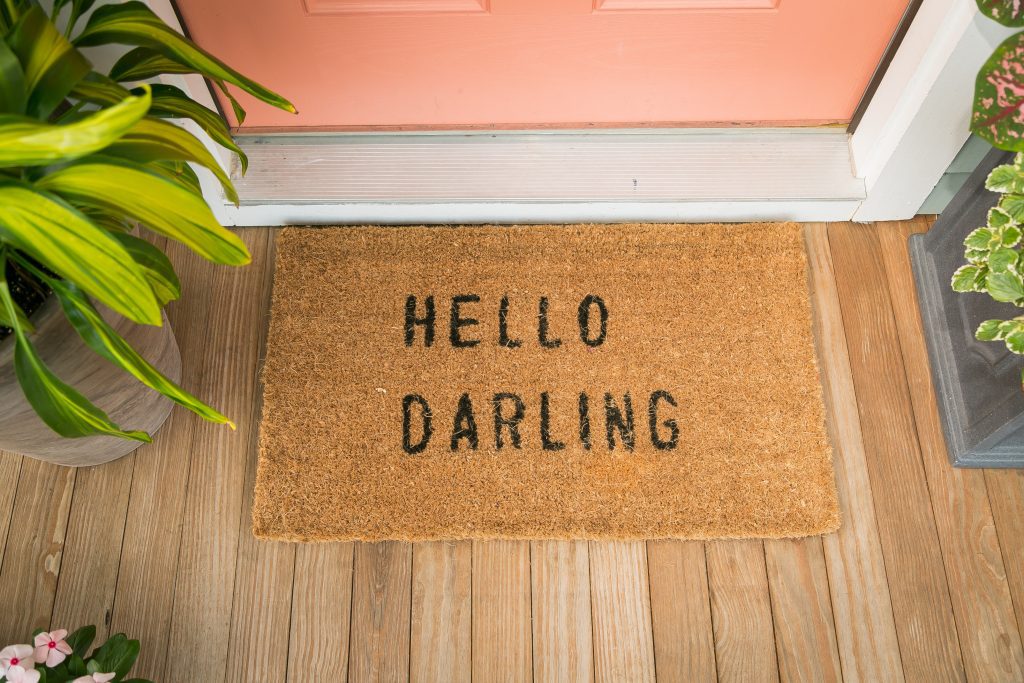 The Living Room
To add some more pizazz to your living room, throw some extra bright pillows on the couch and hang art. This helps tie the space together with coordinating colors.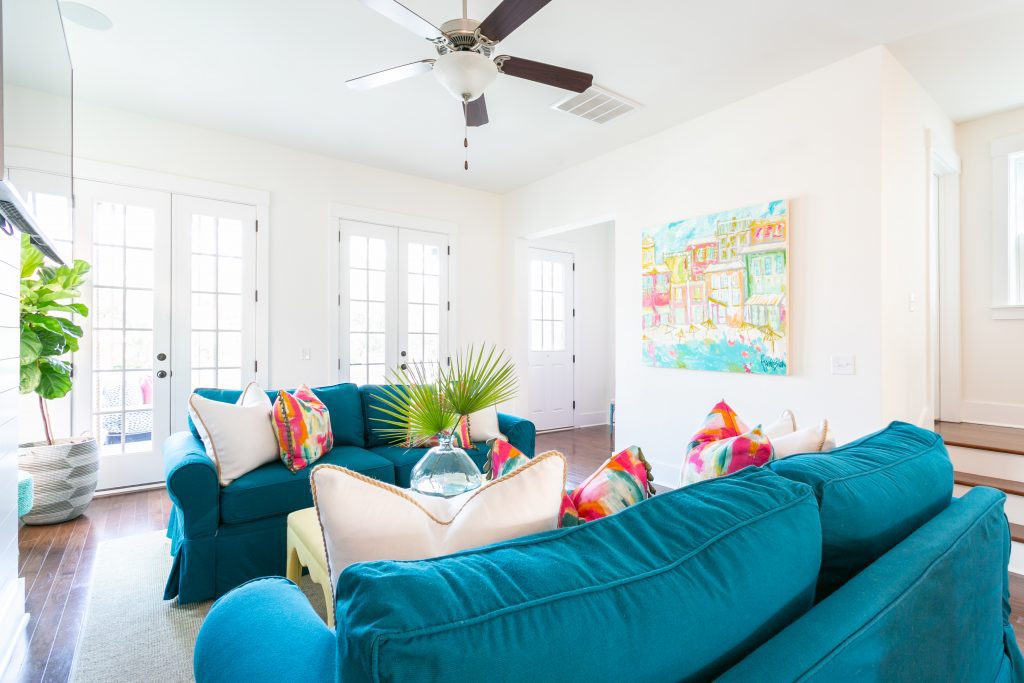 The Dining Room
Easily upgrade the dining room with a new light fixture and fun patterned curtains. This simple additions transform the space and make it more welcoming for dinner parties with family.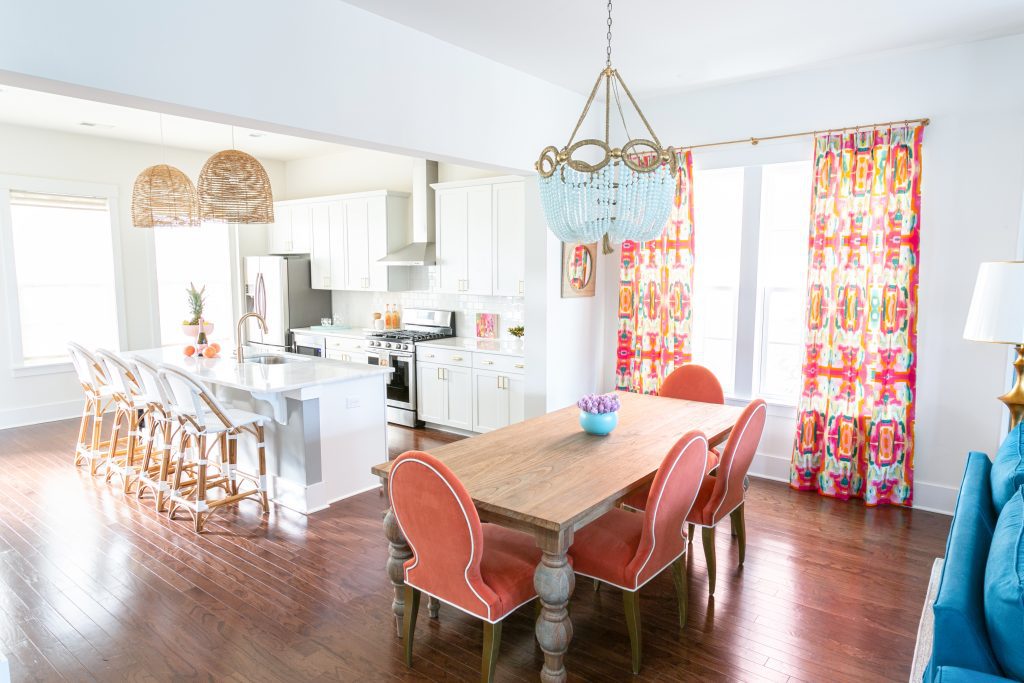 The Stairs
If you have a little nook by the stairs, a great way to add some style is by creating a vignette. Hang some artwork, add a chair, and a cute storage cabinet like seen here for a well-designed corner.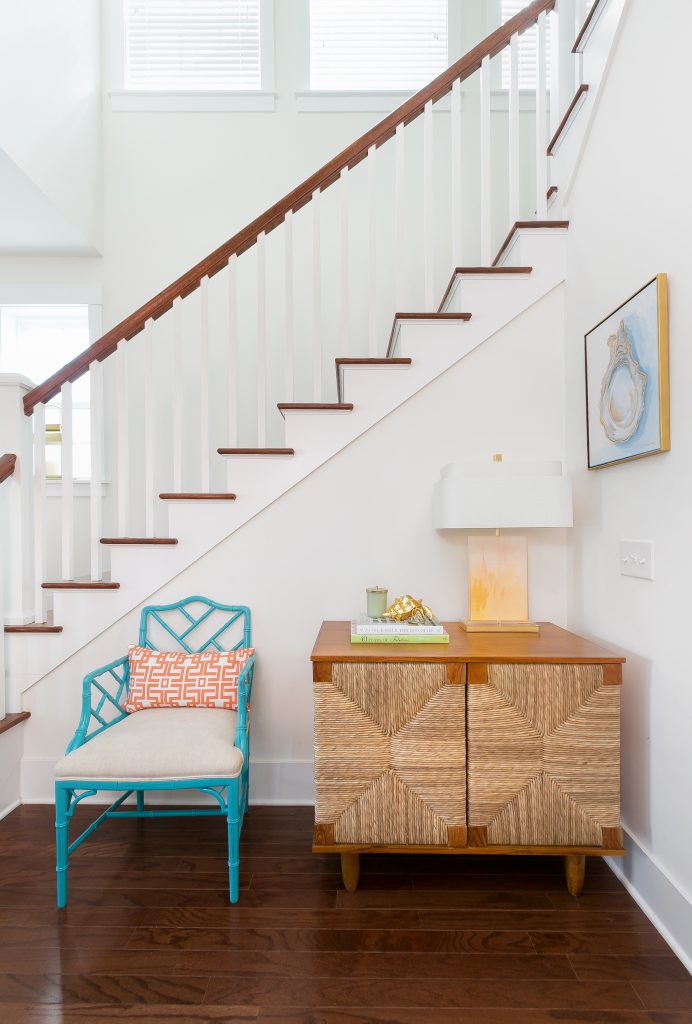 The Kitchen
Lighting and staging is everything. A pedestal fruit bowl, bottle of bubbly, more artwork, and greenery add some color to the all white kitchen and the rattan pendants above the island achieve a coastal ambiance.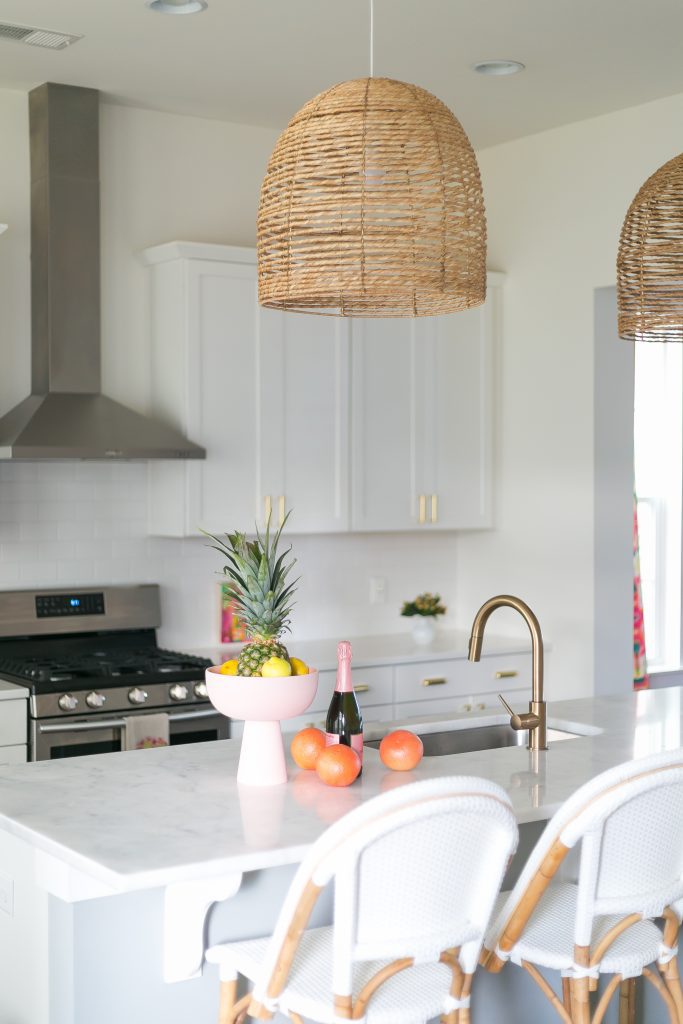 The Master Bedroom
One of my personal favorite ways to upgrade a space, that is surprisingly, easy is by installing wallpaper for a fun accent. It's something that can be done in a few hours and will make everyday feel like your staying at a nice hotel.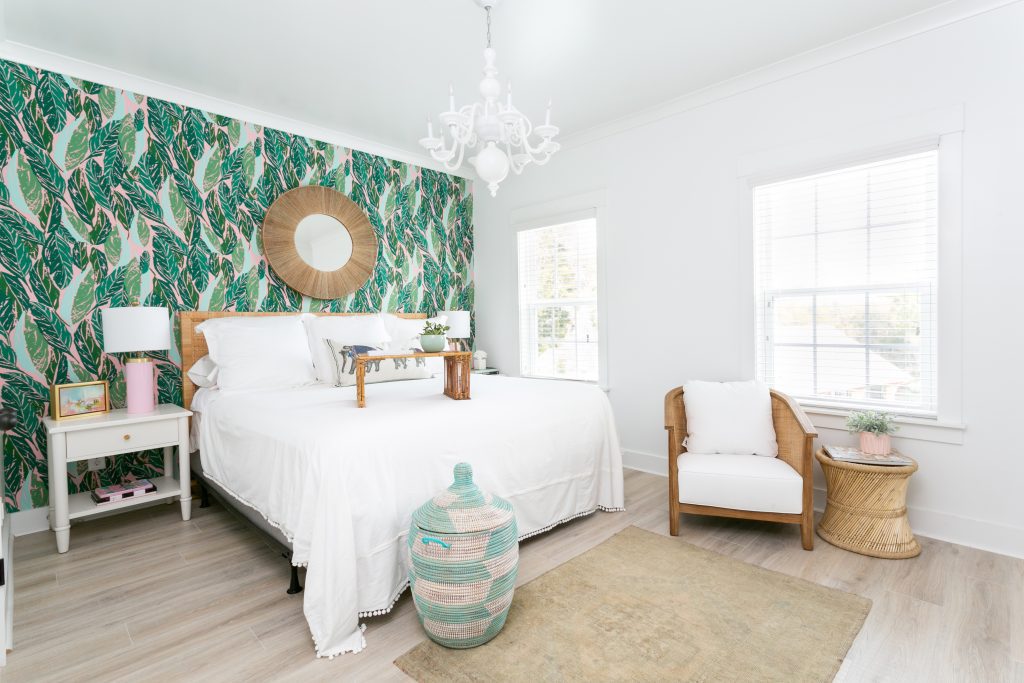 The Kid's Bedroom
Kid's spaces can be so fun to decorate. If you've gone for a more neutral palette, elevate it with lots of texture and trinkets. Though this room is all grey, it's full of style with the hanging baskets, animal pillows, and fur accents.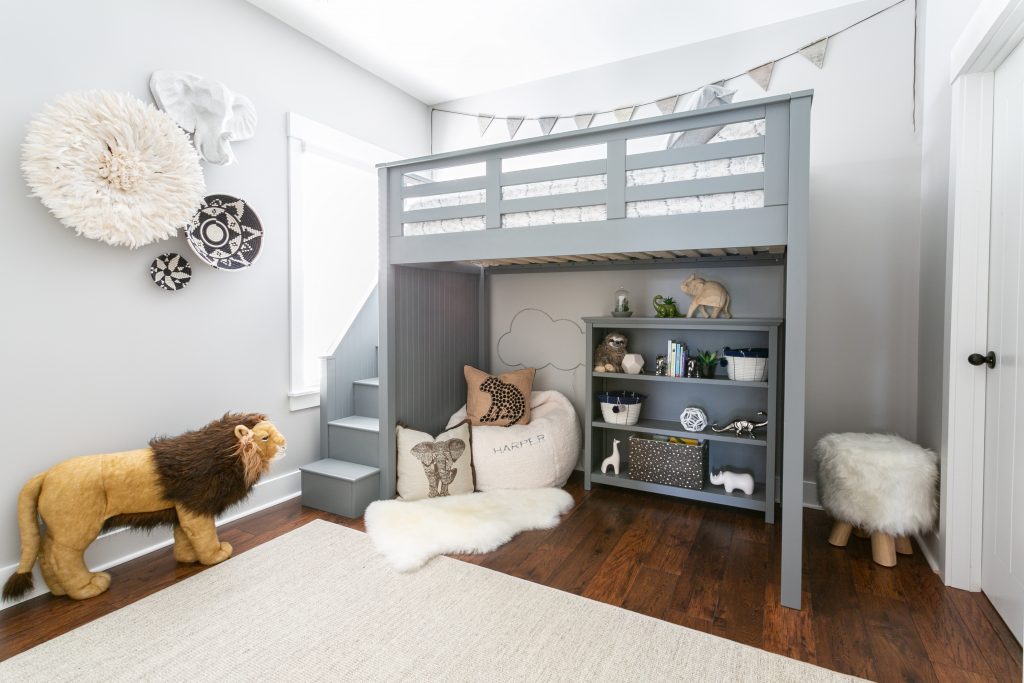 *Note – All photos are from our Fall 2018 cover story featuring "Charleston Blonde" blogger Jaime Huffman.