Story by Micaela Arnett / July 6, 2022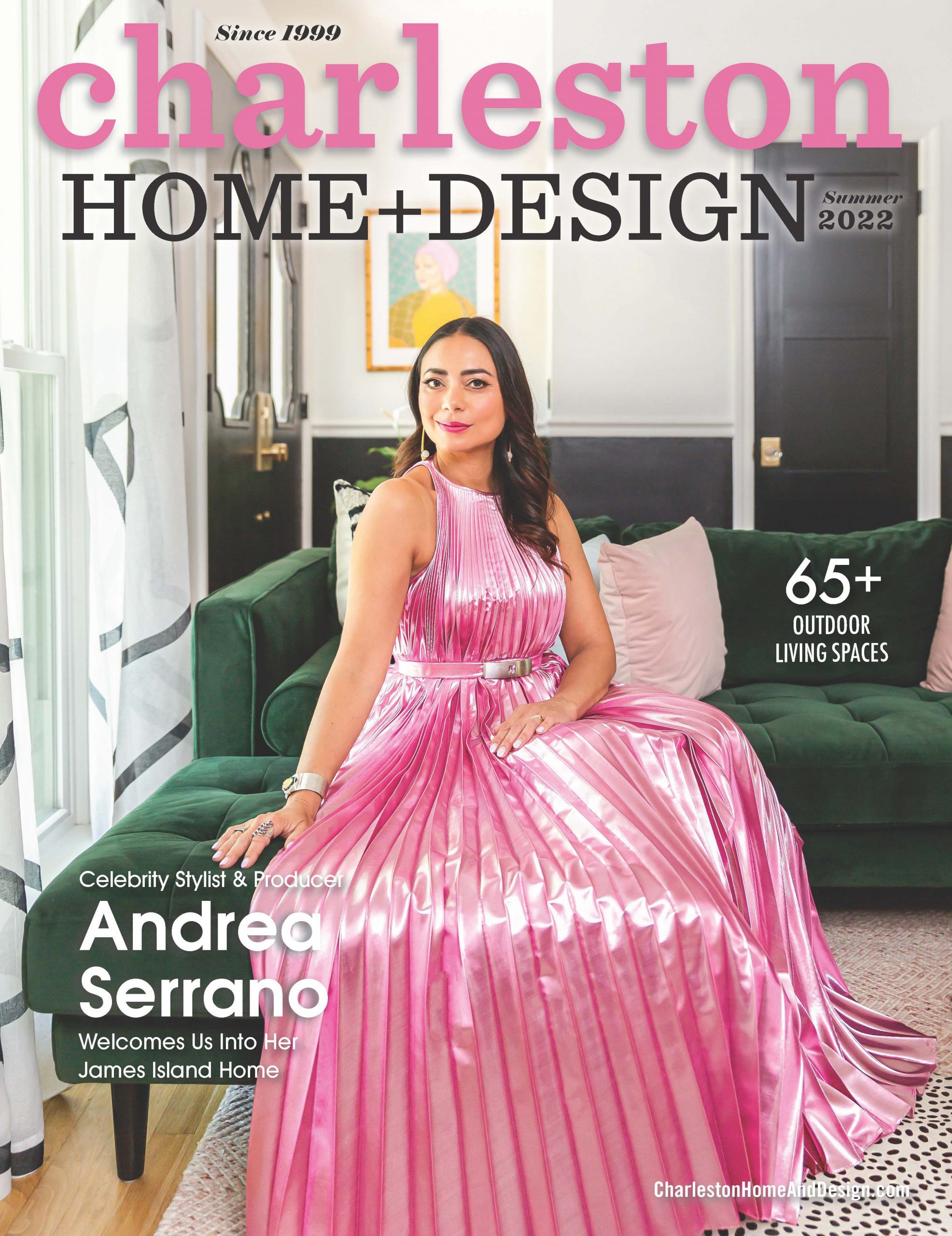 Charleston Home + Design's Summer 2022 Issue features celebrity stylist and producer, Andrea Serrano in her whimsical James Island home. Get to know her and her style with a few exclusives from the interview. 
Before The Reno
We bought this house 17 years ago; this was the starter home that we never left. We felt this funky vibe when we walked into this home. It had a personality to it. We loved that it had a big backyard. You know we are coming from Brooklyn, from a 456 sq ft. apartment, with no yard. So, immediately we are like there are all these different rooms, and different vibes, and a big back yard. Also, being on James Island was a big win for us.

Photography by Kenny Reed 
After The Reno
Functionality is key. Having different areas like a living space and the den, were must-haves. We expanded on our patio. It used to be a small concrete slab, but we made it a little bigger. I am big into plants, so we added landscaping to the backyard. I wanted something tropical, so we took advantage of our potted plants. We wanted to make sure the house was functional and livable inside, and outside.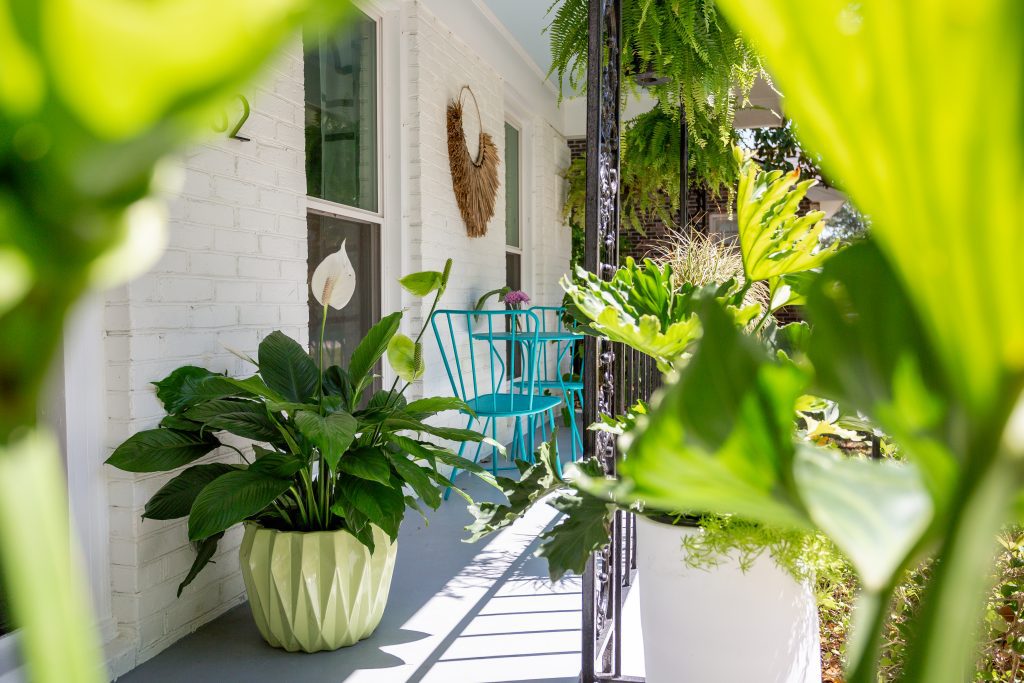 Photography by Kenny Reed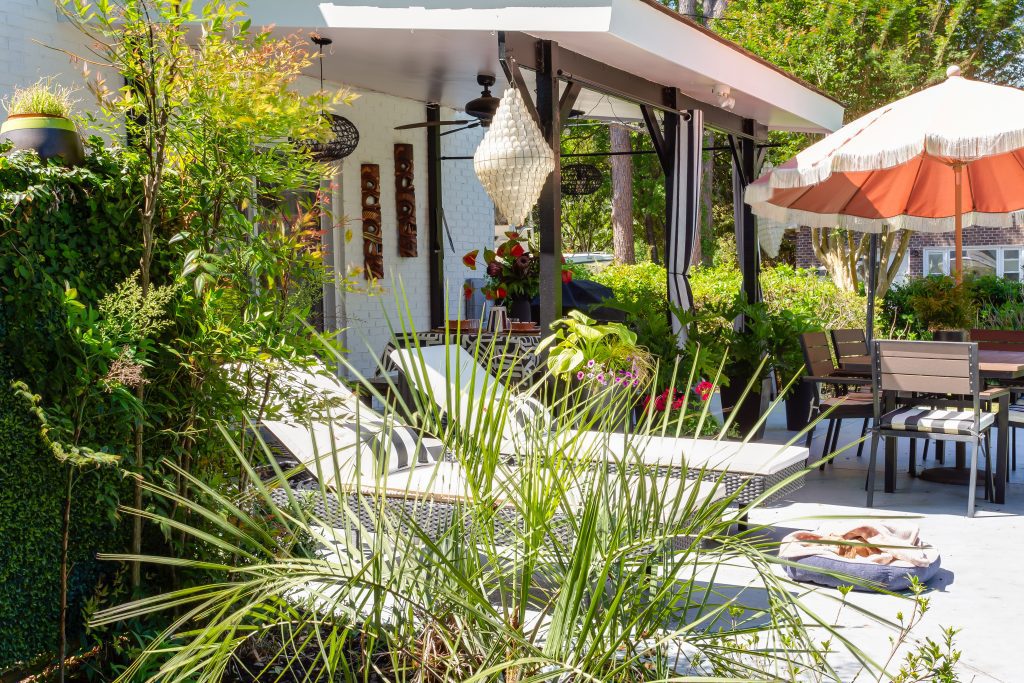 Photography by Kenny Reed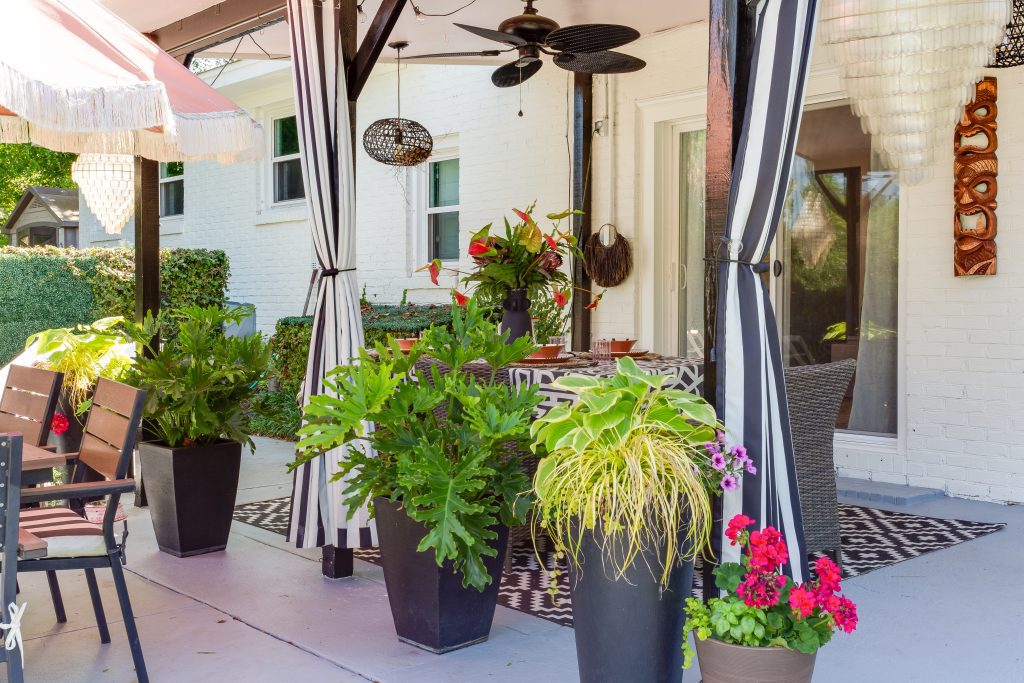 Photography by Kenny Reed 
Personal Style 
It's hard to pinpoint my personal style because as a stylist, you must appreciate everything. I love vintage, I love new. I love minimalistic, I love maximalism. I love and appreciate everything. I think my personal style is a bit eclectic. Audrey Hepburn meets Bruno Mars. I love classic style and design, but I also love to funk it up.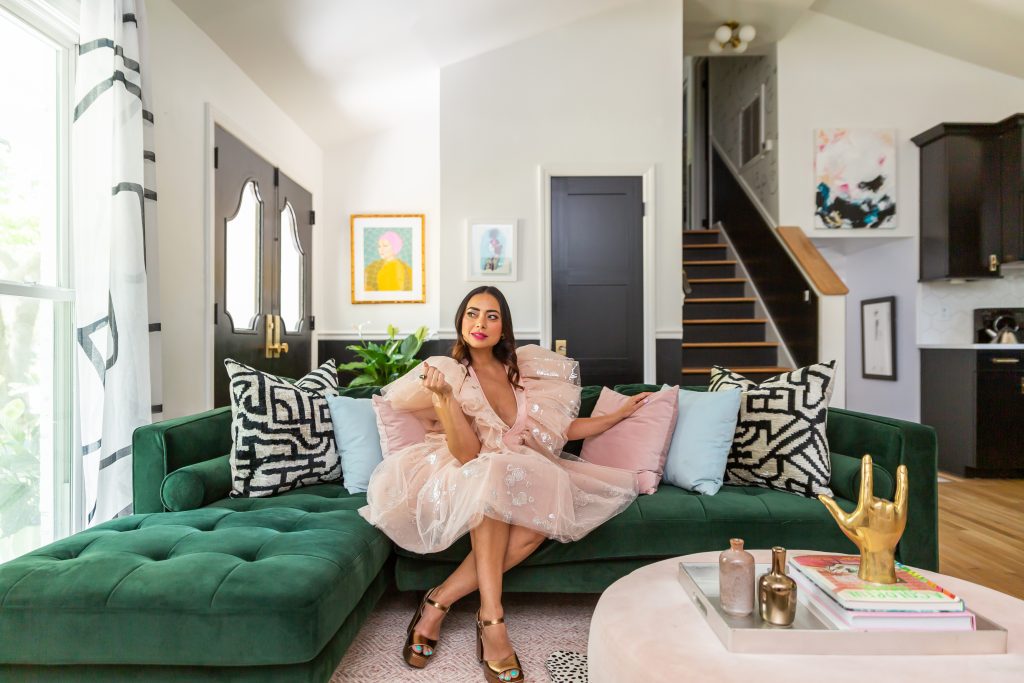 Photography by Callie Cranford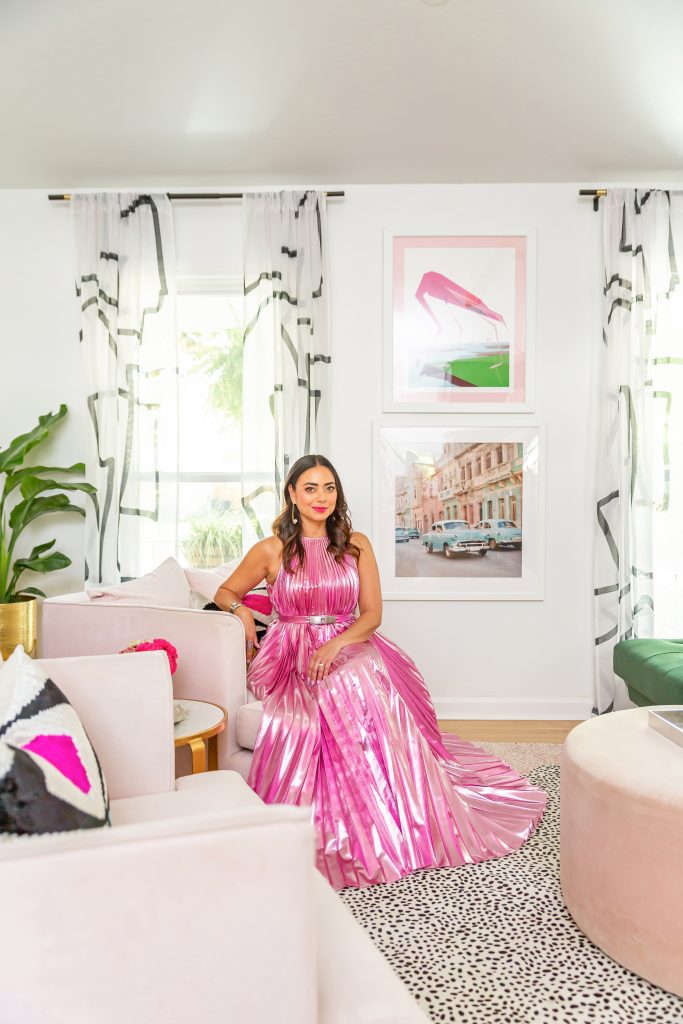 Photography by Callie Cranford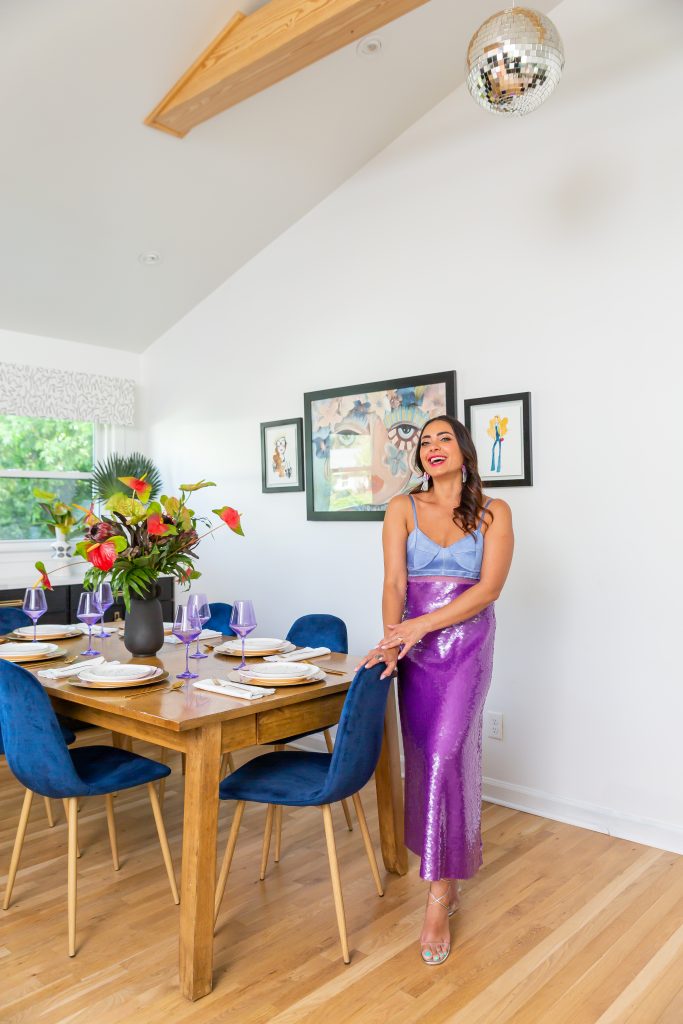 Photography by Callie Cranford
Family Time
We appreciate the culinary arts, and the kids are finally expanding their taste buds, so we eat a lot of Asian foods, sushi, and Korean foods. I feel like my love of food and cooking springs from my Italian roots. I grew up around my Italian grandmother cooking with her and making lasagna, cream puffs, and all kinds of Italian foods. I know I got my entertaining, socializing, thing. Food is how you can show love.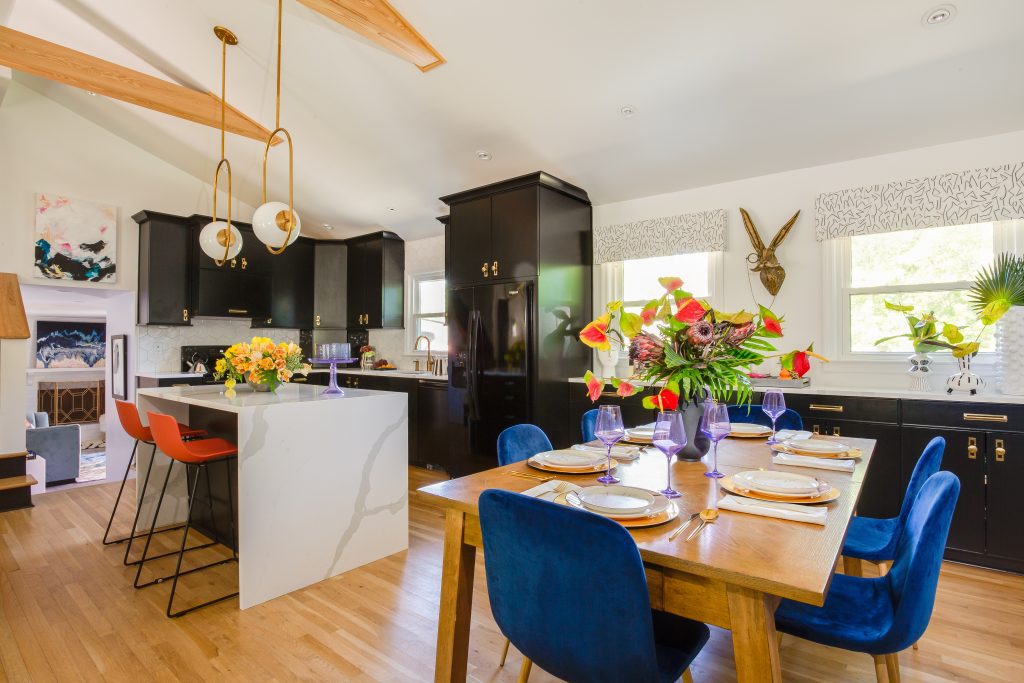 Photography by Kenny Reed 
 Check out the full cover story written by Paige Taylor, here.
Immerse yourself in the wonders of Andrea's fun and funky home.