Story by Micaela Arnett / June 23, 2022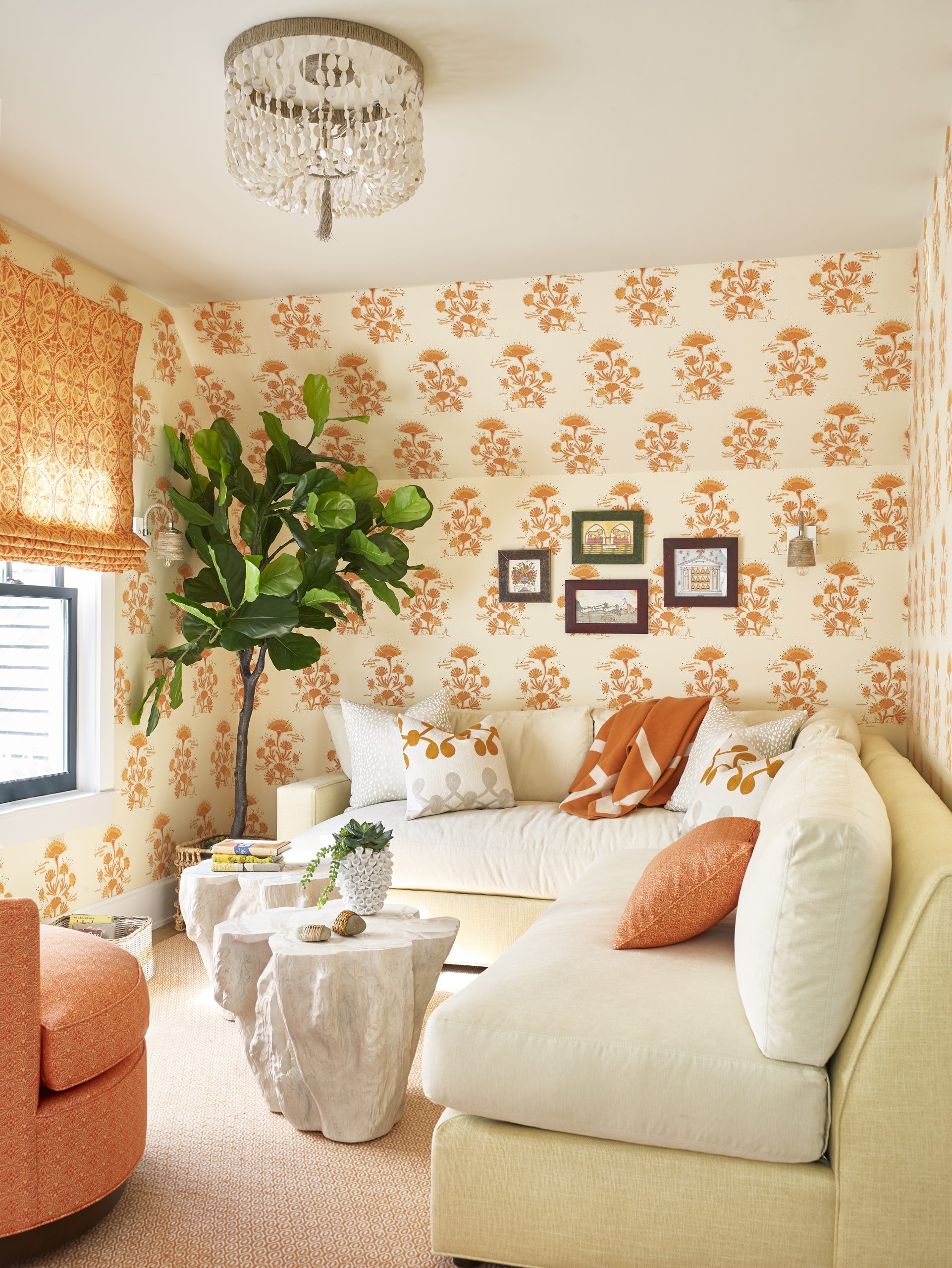 Once a risk with guaranteed headache, wallpaper has come back in style and is better than ever, this time, stress-free! For a while there, wallpaper earned a pretty harsh reputation. The old way of applying wallpaper involved soaking each sheet in glue and carefully sticking it to the wall. This was hard to perfect and even harder to remove because of its threaded backing. It was also a huge time suck. Luckily, modern adaptations have created a resurgence of wallpaper in interior design with the ease of peel and stick vinyl. This is especially appealing for renters or folks who don't want a long-term commitment.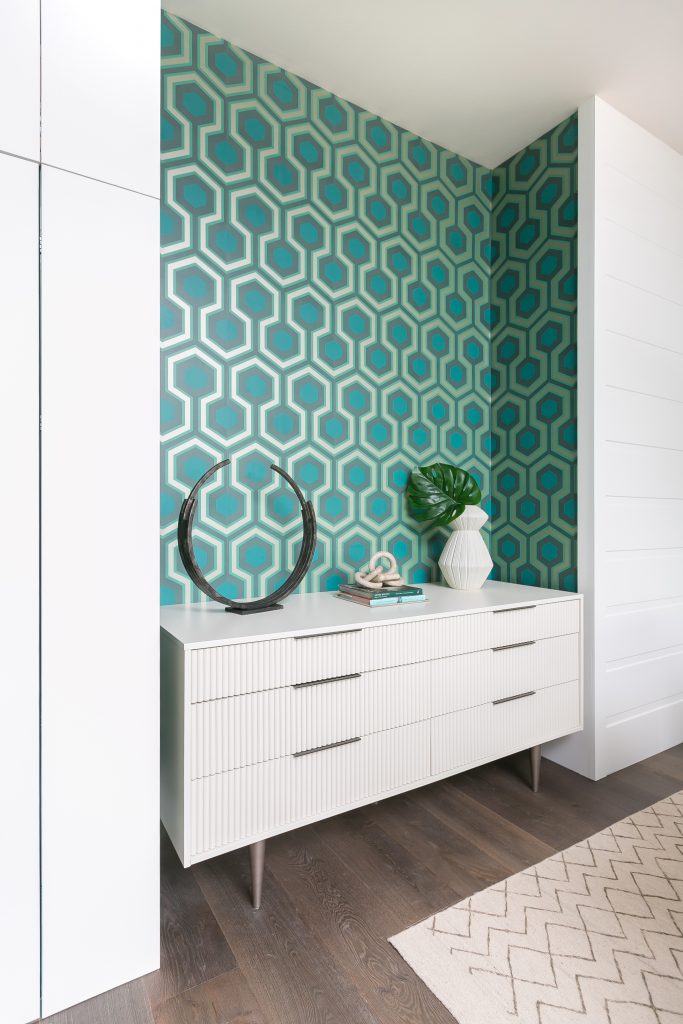 Photography by Patrick Brickman | HWC Custom Cabinetry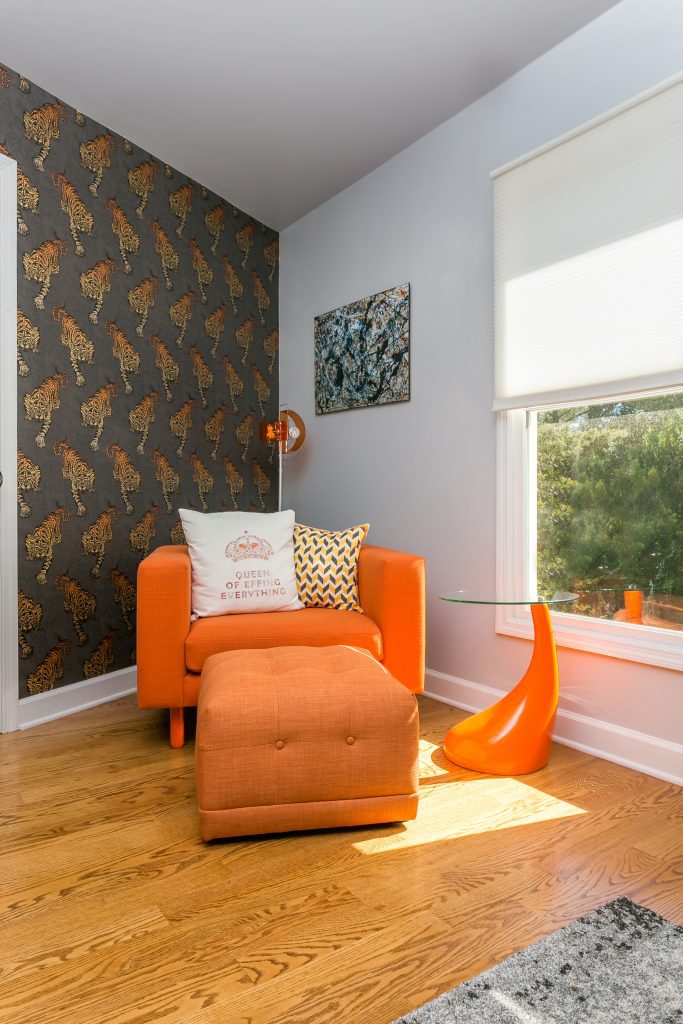 Photography by Colin Grey Voght
Wallpaper can dramatically impact how a room looks and feels.
For example, it can make a narrow room feel wider, a short room feel taller, or a shallow room feel deeper.
It's meant to make a statement but doesn't have to be overwhelming. An easy starting point is to identify one wall you can focus on as an accent. This works well in bedrooms, living rooms, and other large spaces where furniture is typically the focal point. Even in a small powder room, one wallcovering can make a huge difference.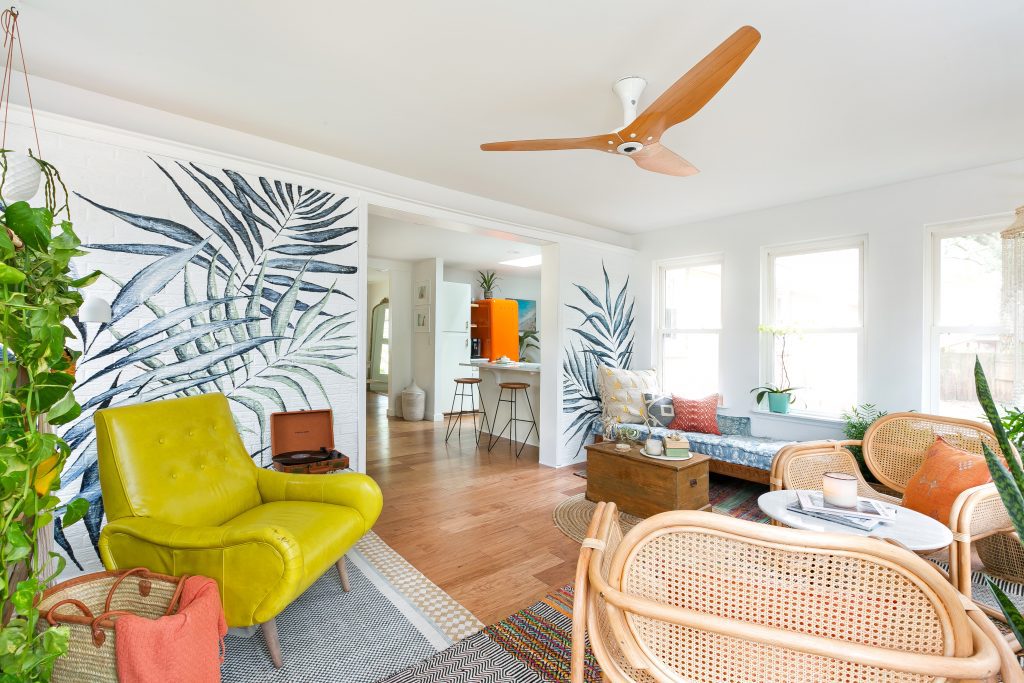 Photography by Patrick Brickman
We recommend browsing your options and selecting a few samples before ordering an entire roll. Be sure to check how the sample looks during different times of day to ensure the best fit for your space.
Wallpaper suppliers and collections we love: 
Rifle Paper Co. Collection by York Wallpaper
Thibaut Design Wallpaper Collections
Check out local projects below and spark some of your own inspiration: