Story by Art Department / November 17, 2016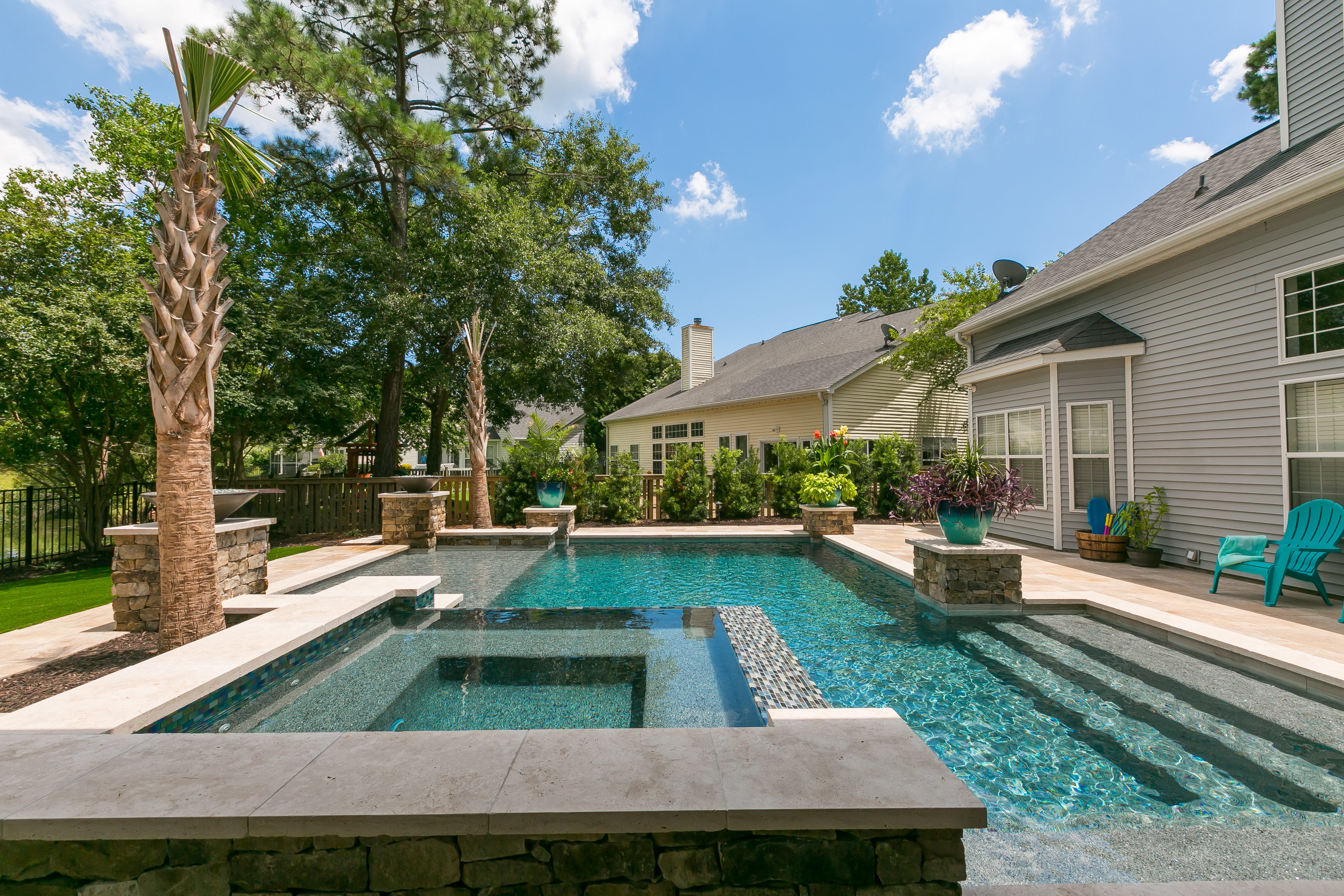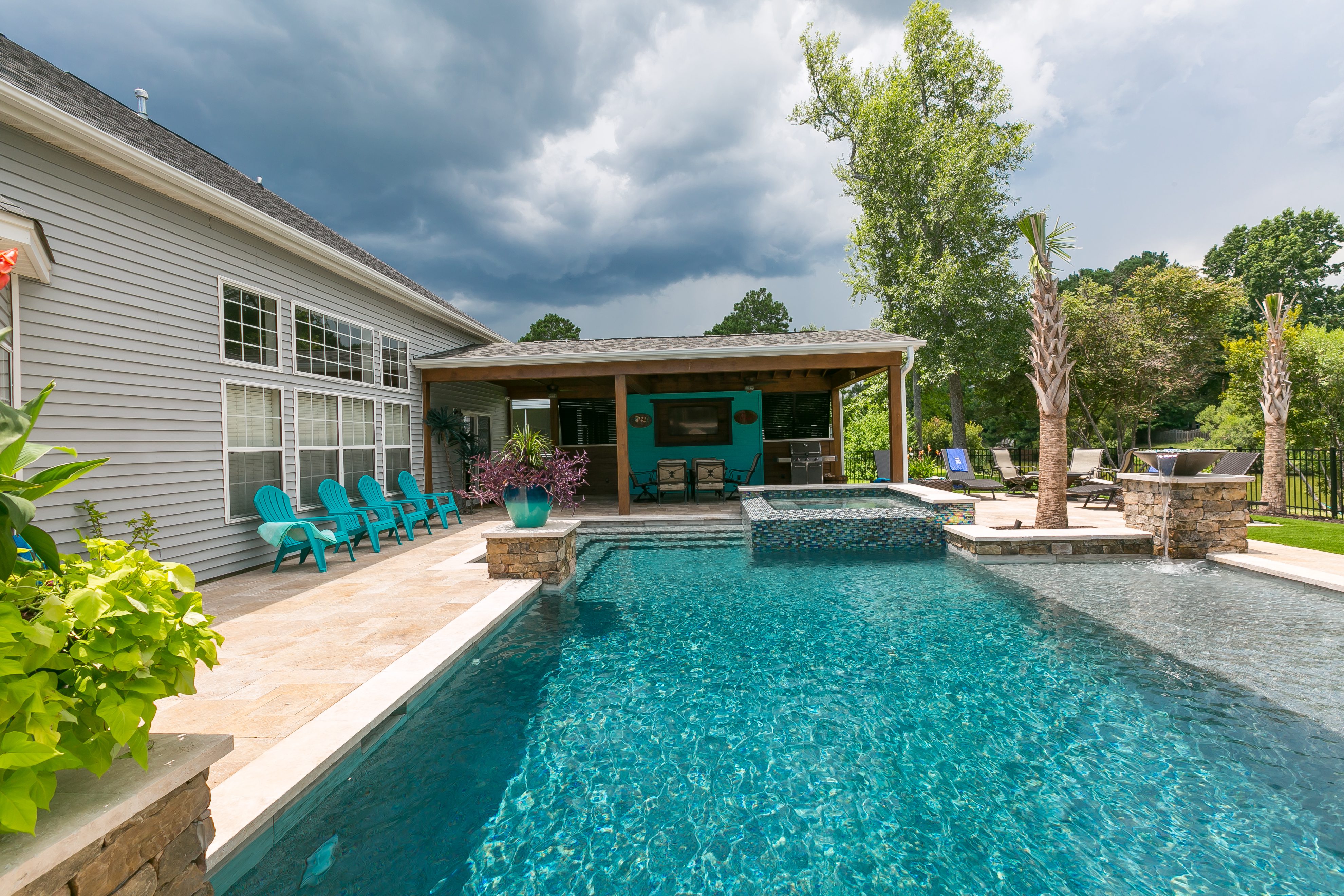 When these Mt. Pleasant homeowners wanted to create a unique and functional backyard space, Blue Haven Pools and Spas stepped up to help make their unconventional ideas come to life.
When you know what you want, all you have to do is make it happen. It was as simple, and as complicated, as that for these Mt. Pleasant homeowners who set out to create their dream backyard. It didn't take the homeowners long to know they needed something more out of their typical, pretty suburban yard. They knew that they desired to create a beautiful and functional outdoor living space for their family. Being able to enjoy Charleston's weather year round in a place that not only looked great, but also used space efficiently with little upkeep was their goal. To help see that their "rustic modern" and space efficient goals were met, they enlisted the help of Blue Haven Pools and Spas.
Jeff Little and Brian Peppin of Blue Haven Pools and Spas helped them to make this backyard dream a reality. "The biggest thing that they really wanted to achieve was a complete overhaul of the entire yard," states Brian. "We didn't want to just install a pool and then just have a bunch of grass." A lot of creative thinking and attention to detail went into designing this backyard. Many materials and styles were meticulously sorted through with the homeowners and Jeff. "What I love about this pool is that it's unique. I don't see too many pools that are even similar," adds Jeff, who designed this space.
Beyond just looking stylish with select finishes, the homeowners needed a backyard that required little work for maintenance. Blue Haven Pools and Spas installed a couple of features to achieve that. First, a top-of-the-line automatic cleaner was installed into this saltwater pool. Second, the increasingly popular pebble interior was added to help reduce upkeep as well." Jeff also offered many options to help maximize space usage in the yard and to reduce upkeep. "In order to achieve some of this for them, we installed the geometric shaped pool, which takes up a good amount of the yard," explains Brian. "Then we added the French patterned travertine deck that goes all the way around three sides of the pool and underneath the outdoor entertainment area that Express Sunrooms built." Instead of planting grass throughout the remaining green spaces in the yard, Jeff suggested going with another option that never needed to be mowed and just need to be hosed off once and a while—artificial turf.
With help from Blue Haven Pools and Spas, this "rustic modern" and low maintenance yard came out just as the homeowners had always hoped it would.
For more information, call Blue Haven Pools and Spas at (843) 552-6000 or visit them online at bluehavensc.com.