Story by Art Department / March 4, 2022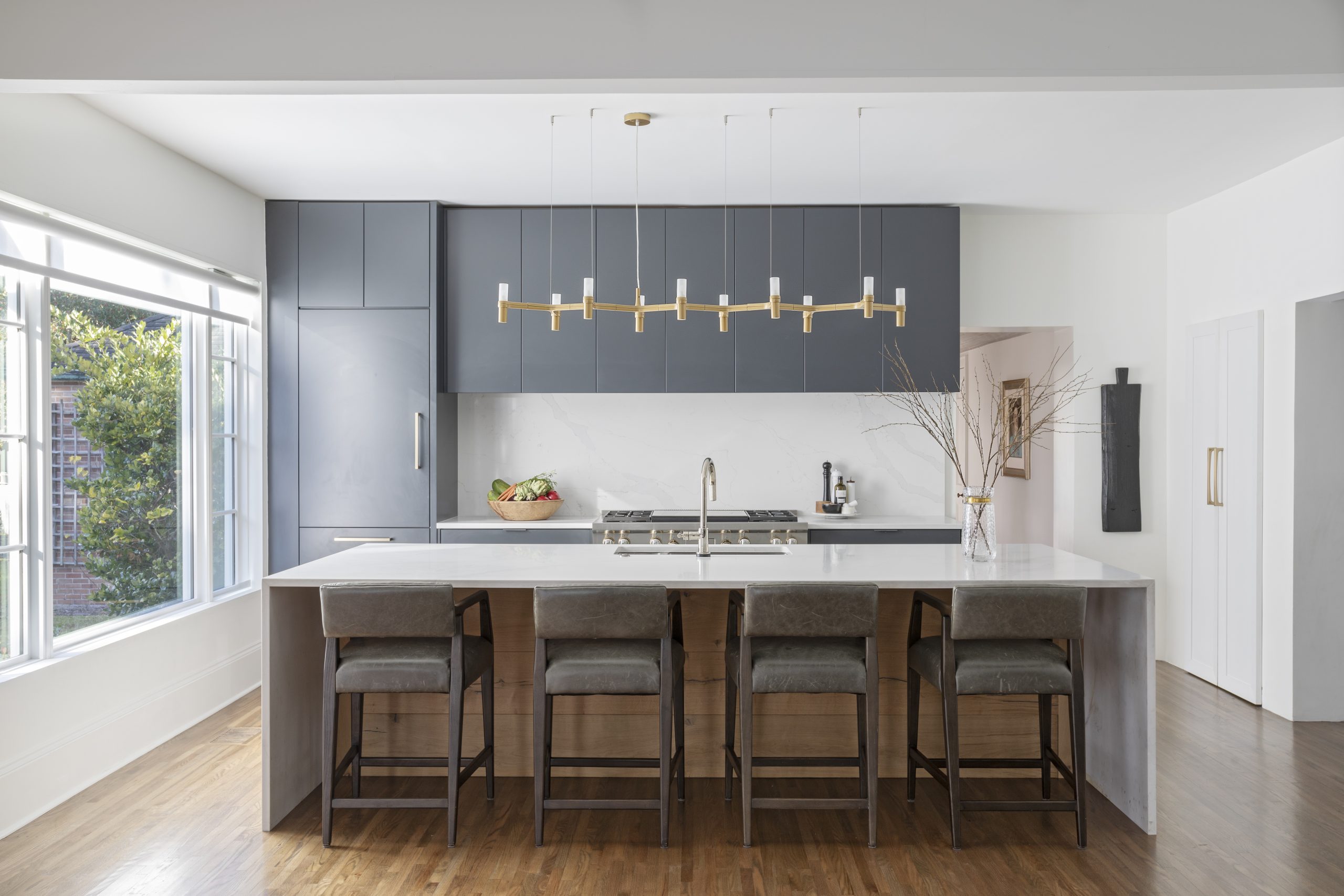 Interior design is a craft. Designers have an eye for taking their clients' visions and bringing them to life; pairing colors, patterns, selecting furniture and fabrics, space planning, and so much more. This homeowner happens to be a designer herself and took the approach of designing for the family.
For the dining room, Jennifer Ferrell of Riverside Designers wanted an elegant space that could be used in either a formal setting or for family meals. This room was brought together with bold elements including the patterned flooring, evergreen chairs, and the vaulted wood ceiling detail.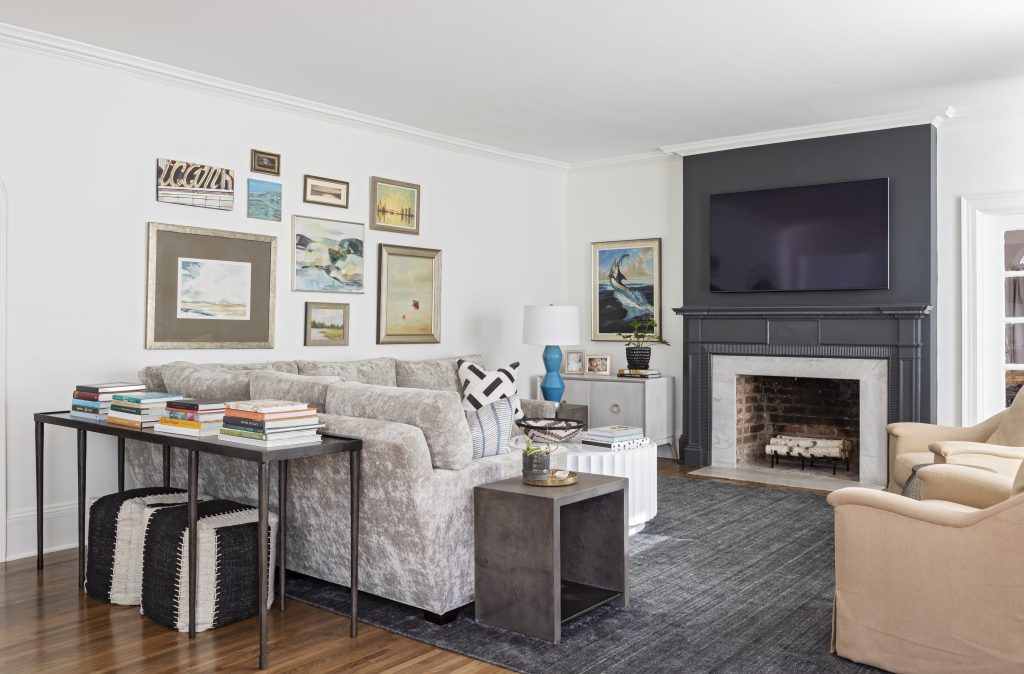 The family room is a cozy spot for Jennifer, her husband, and two young kids to curl up and read or watch movies together. Though there are children in the house, the home still feels elegant and sophisticated. Like in any home, the kids have their own spaces, then there are spaces the family shares, and each room is designed differently. A gallery wall above the sofa draws the eye in and adds some interest to the space.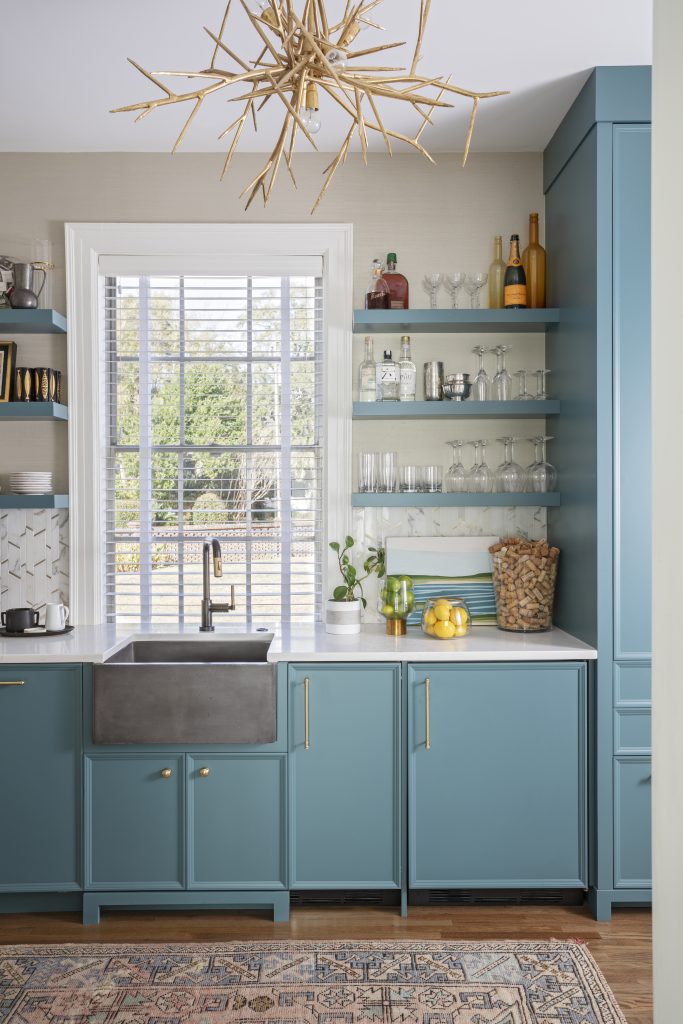 The wet bar is more of an adult-centered area between coffee and cocktails, but other beverages are stored here as well. Jennifer calls this space her "one-stop-shop for all things beverages." A bold blue on the cabinets adds color. The backsplash and rug add some pattern and texture.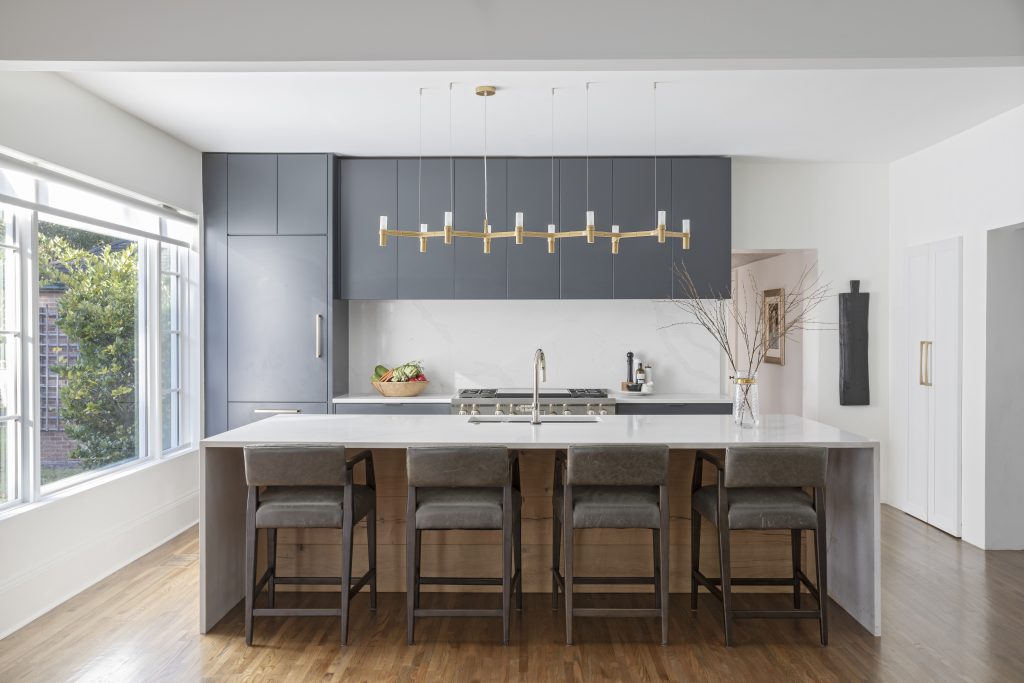 The kitchen design is sleek and contemporary and the large window gives the space lots of natural light. A stone waterfall island gives the family plenty of room to enjoy a quick breakfast in the morning. And blue-ish gray panel cabinets give the space its modern ambiance. The light fixtures are Ro Sham Beaux's Piper Sconce available in stores and online.
Read more about this project in the winter issue of Charleston Home + Design Magazine!