Story by Micaela Arnett / March 23, 2022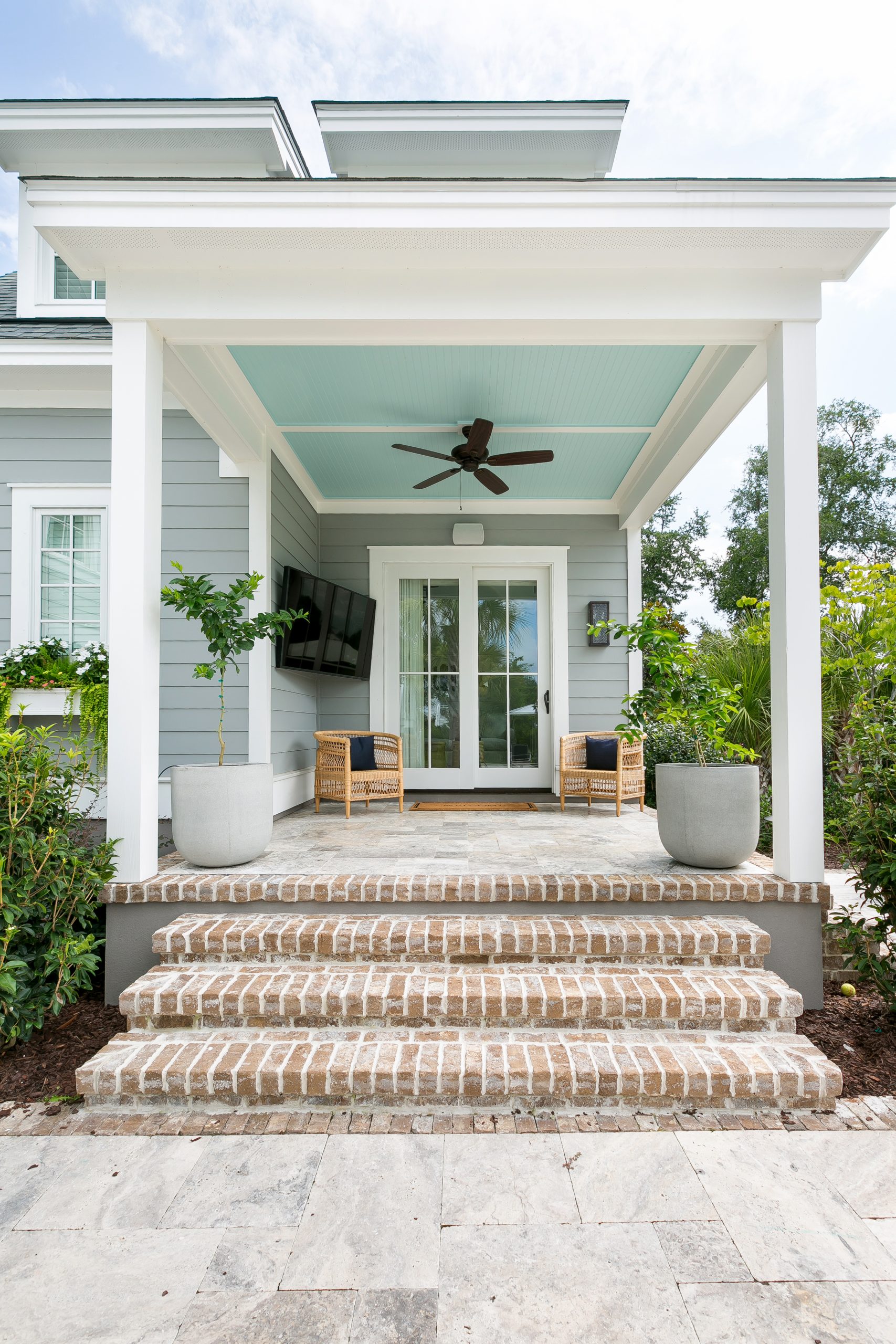 Here in the Lowcountry, we treat our porches and outdoor areas as an extension of the living room. 
Spruce up your porch sitting experience this Spring with these classic designs around Charleston.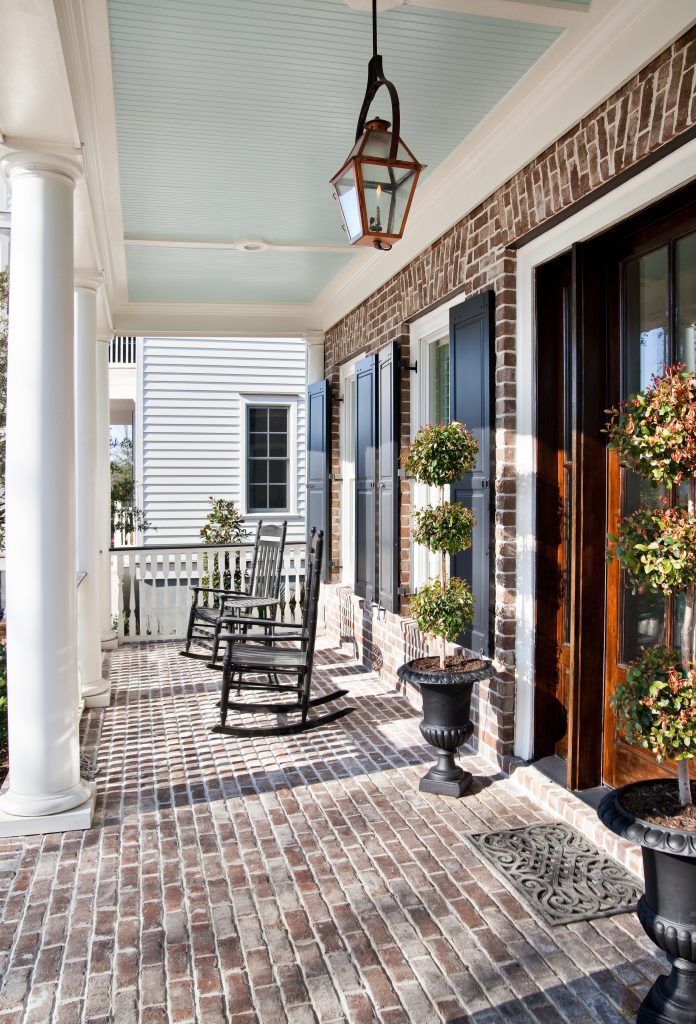 Photography by Patrick Brickman
One of the most recognizable design elements in Charleston is the blue porch ceiling.
A Gullah tradition passed down through the years is the original "haint" blue ceilings were painted with pigment from the indigo plant, native to the region.
This color of light blue was to replicate a perceived body of water as a form of protection from unwanted spirits.
Paint your own porch ceiling with Sherwin-Williams' Stardew (SW9138) or  Ben Moore's Palladian Blue (HC-144).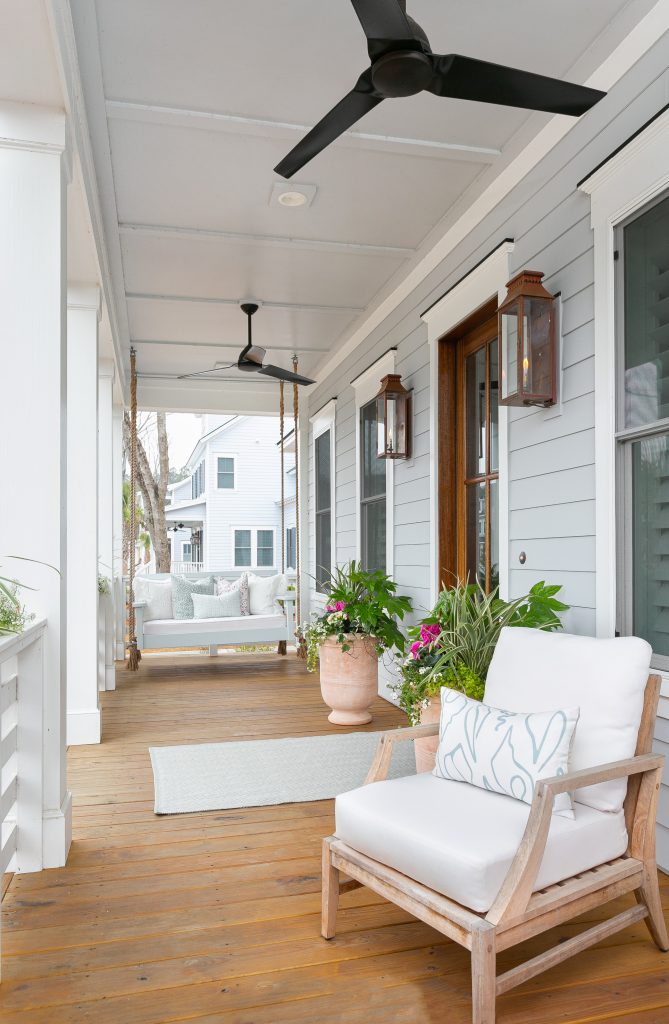 Replicate the slow and classic feel of historic charleston with a daybed or porch swing. 
Seating arrangements in this style are a lovely and inviting addition to any outdoor living space.
Hang your daybed or swing with rope instead of a chain for an easy way to update its style. Play around with cushion covers and outdoor pillows to easily style and clean.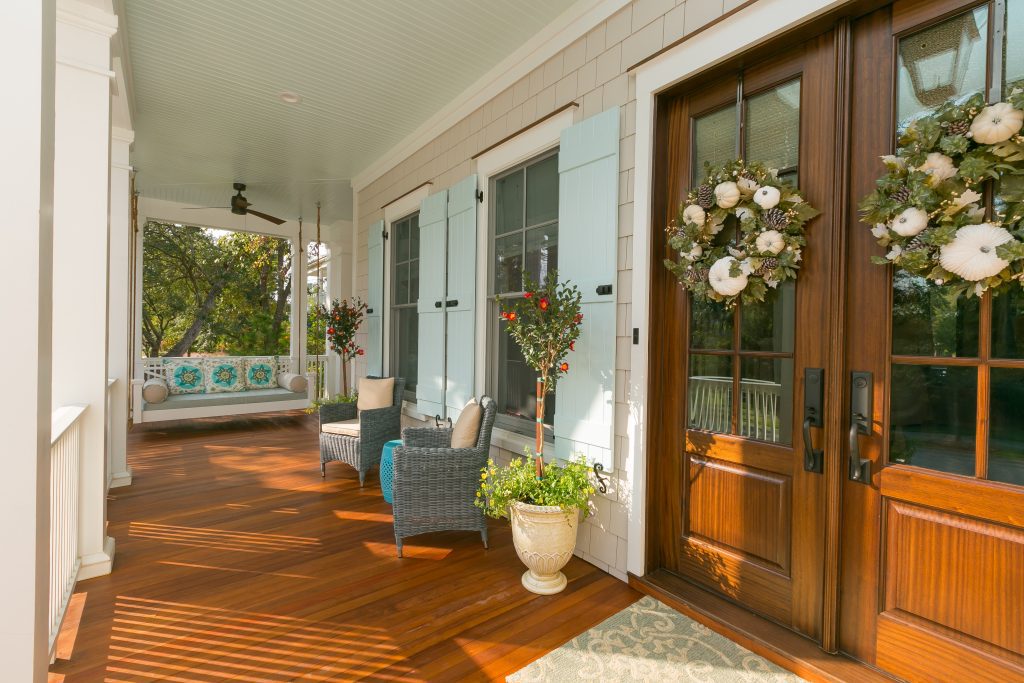 Photography by Max Crosby
Popular plants that thrive here in Charleston are the beautiful purple and blue hydrangeas or any kind of citrus tree.
Pot them in large planters to move them out of direct sunlight as needed and style them in various places around the porch.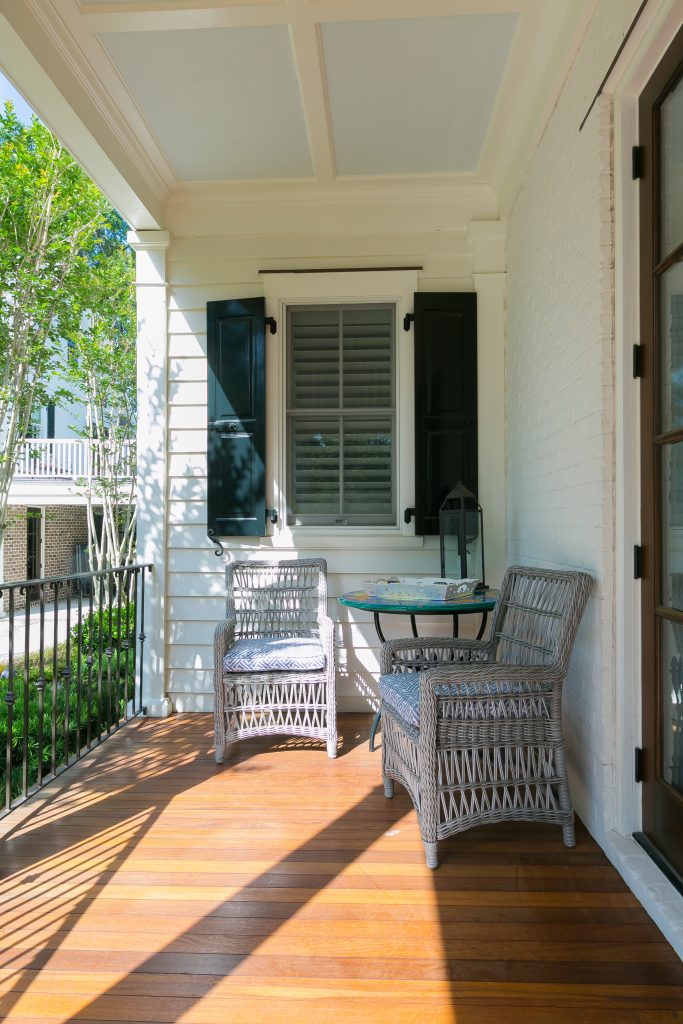 It can be hard to style our outdoor spaces for fear the furniture won't hold up. Don't be afraid of the worthy investment of materials like hardwood teak, wicker, and rattan. These modern yet traditional southern styles maintain their strength outdoors.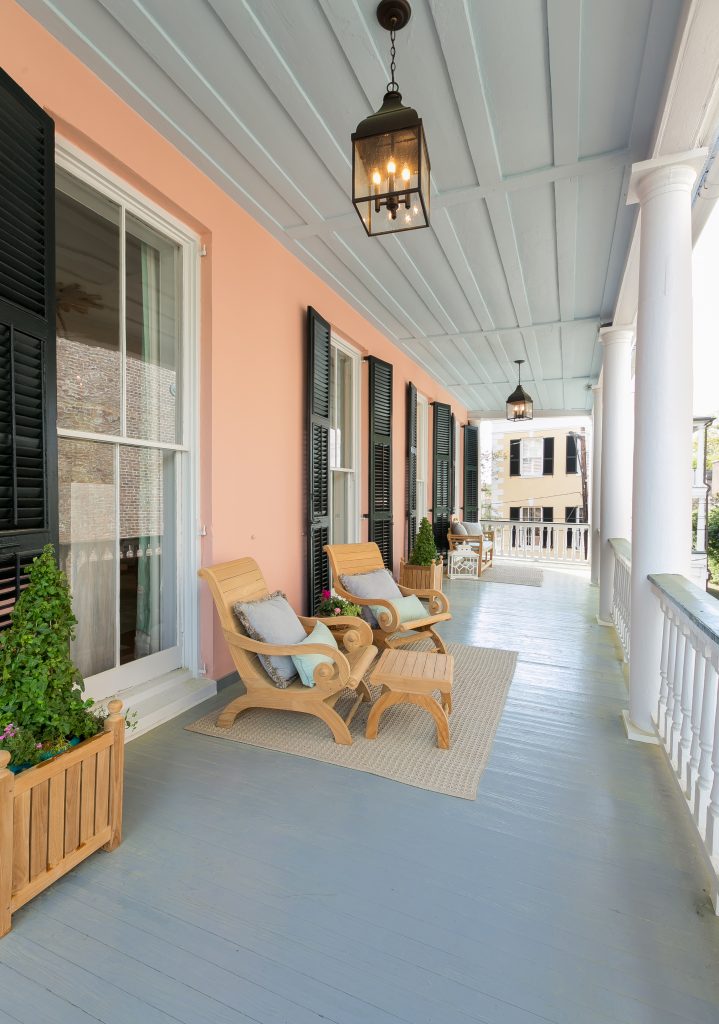 Photography by Patrick Brickman
Don't forget the outdoor fans to keep away the gnats, aka no-see-ums, and a jumbo citronella candlestick for the stinging kind.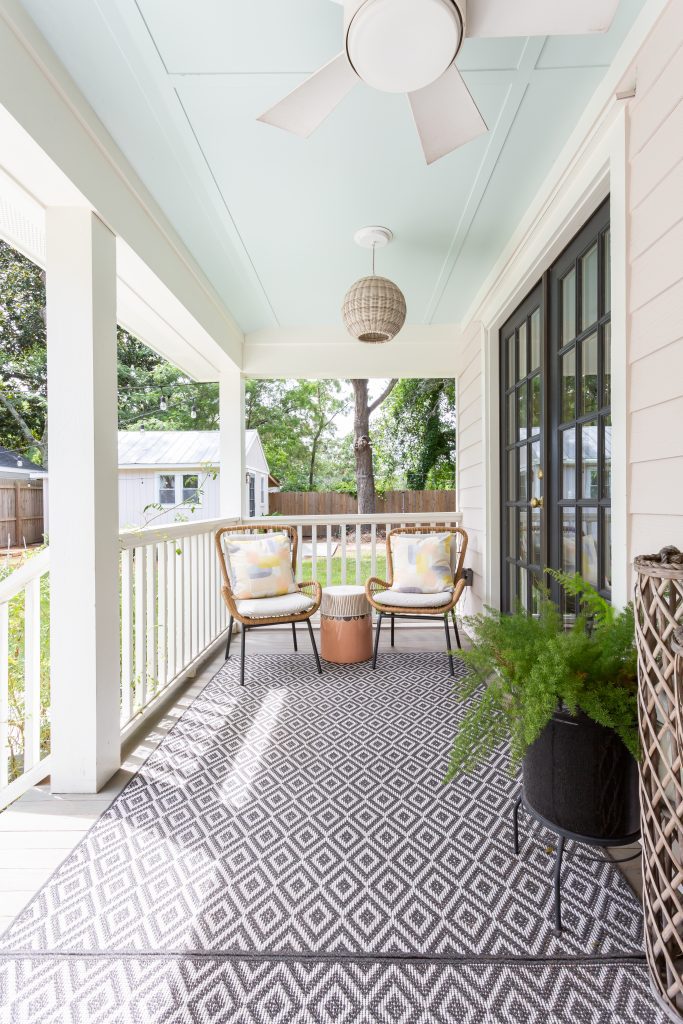 Not your style? Retractable screens and long sheer curtains can protect just as well.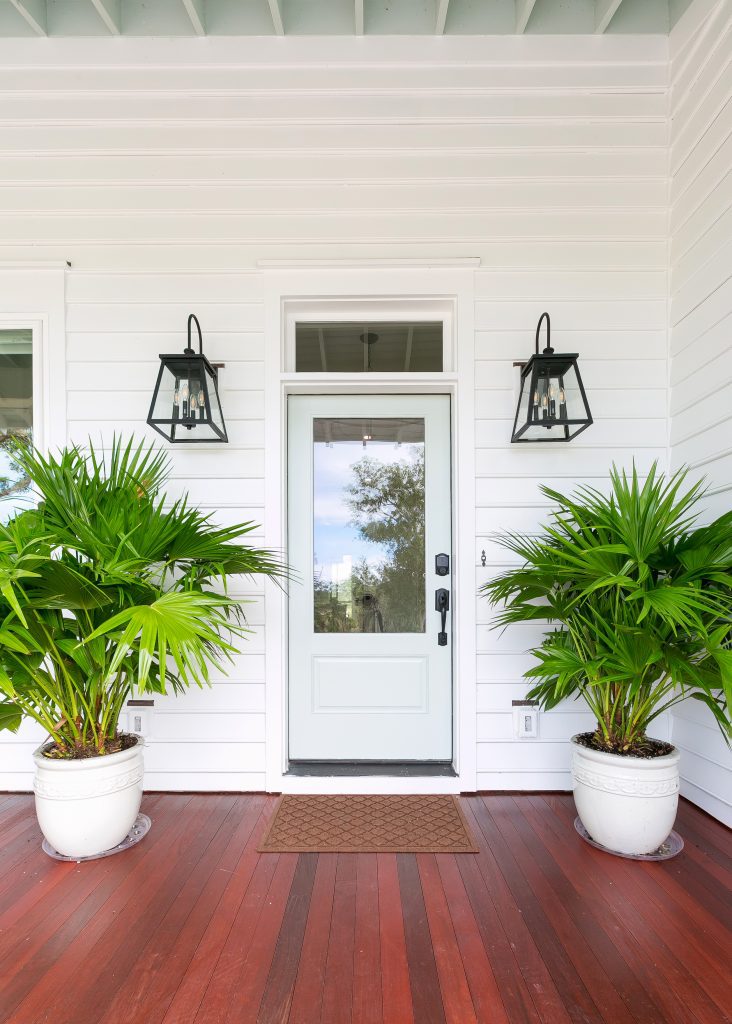 For outdoor lighting, consider hanging globe lights on your trees and shrubs or use electric lanterns by the door.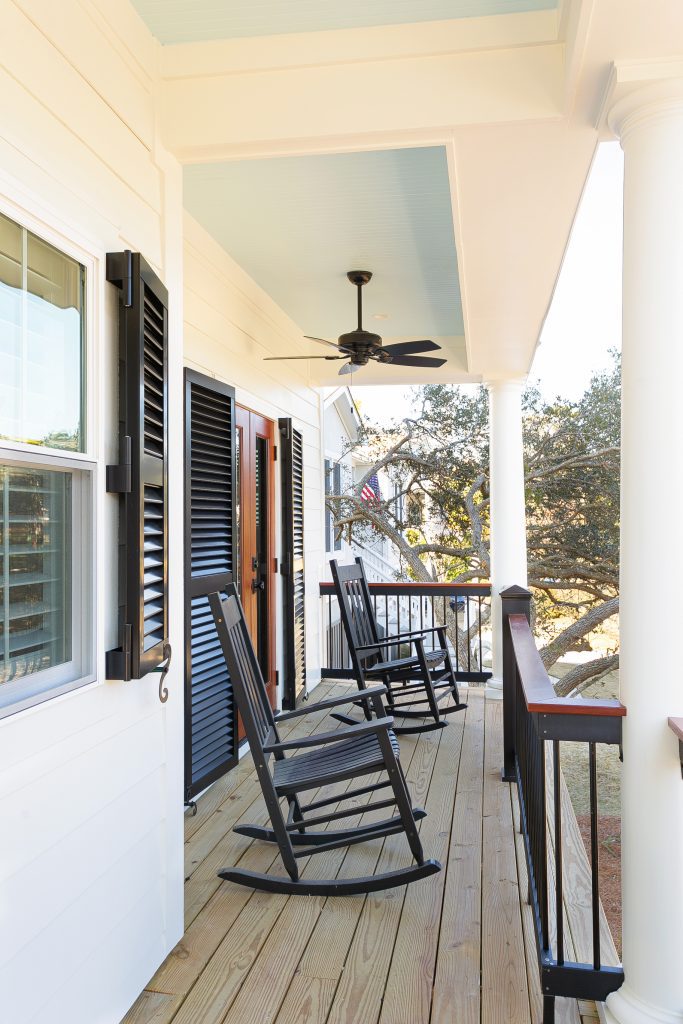 Shutters will elevate the look of any porch and add extra hurricane protection. 
Coordinating shutter color with wooden seating is a great way to create a cohesive look with quality curb appeal.