Story by Alli Steinke / June 22, 2020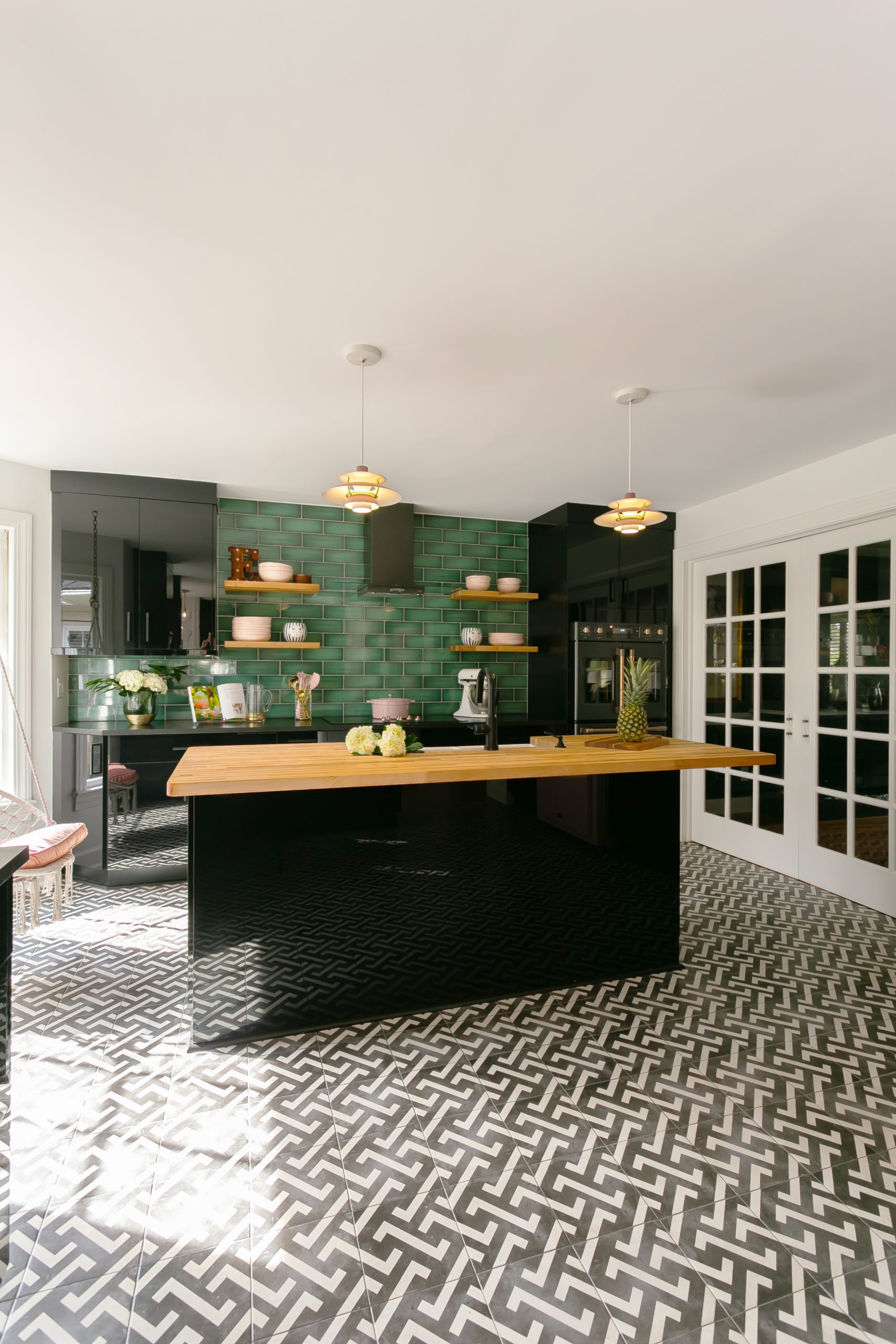 For their first home together, Emily and Matt bought this home with their love for entertaining in mind. The duo worked with Polished Renovations & Design (PRD) to reimagine their kitchen so that it would work well for their get togethers. They knew they needed a big space to entertain friends and family so walls were knocked down to create that extra area they needed. 
Emily owns a mobile boutique called Trailer Fash with a funky and eclectic style. According to owner and lead designer at PRD Katelyn Irizarry, they wanted to portray that same style in the spaces they were designing. Emily and Matt's must-have centerpiece was the Big Chill Classic fridge in a custom light pink color. Katelyn designed the kitchen around this piece.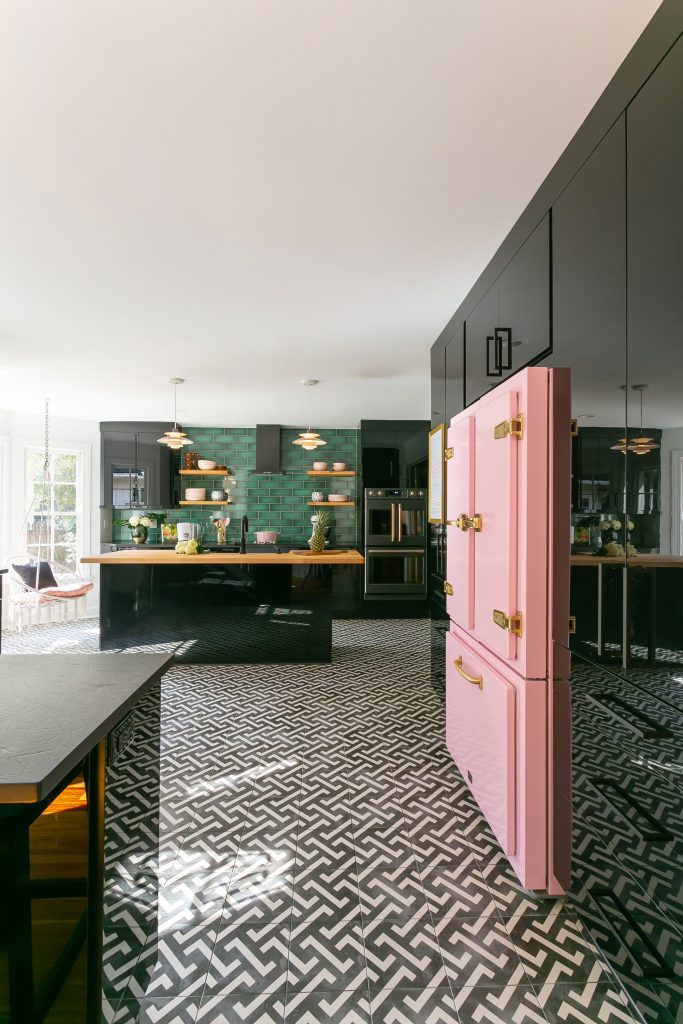 Green tile, sourced through Triton Stone Group, stood out to Emily and Matt so selecting that was a no brainer. They also chose black leathered granite countertops with flecks of metallic gold. In addition to the statement surfaces selected, the pair wanted some natural wood accents so PRD created a custom island top out of butcher block and matching floating shelves to flank the range hood.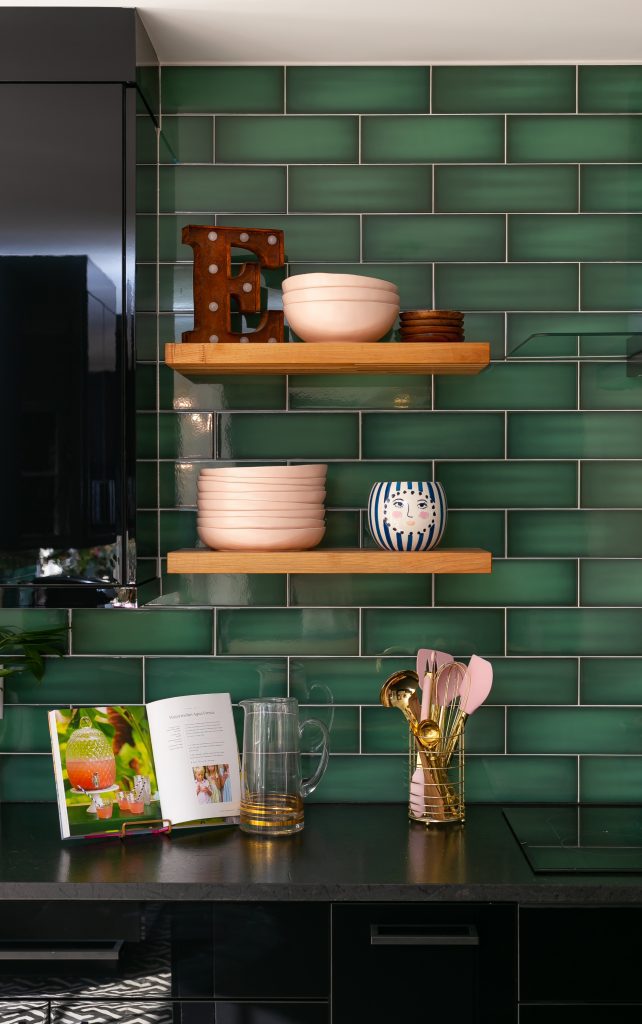 Using the old sink location under the window, the PRD team created a prep sink and bar section with a hammered gold sink and black Delta Trinsic faucets with touch technology for easy clean up after cooking. An ice machine and pull out shelving was added to either side of the sink. Café appliances with custom brushed copper hardware finishes and fun hanging chair in the bay window top of the design.
For more information, call Polished Renovations & Design at (843) 475-8856 or visit polishedrenovations.com.