Story by Art Department / August 30, 2021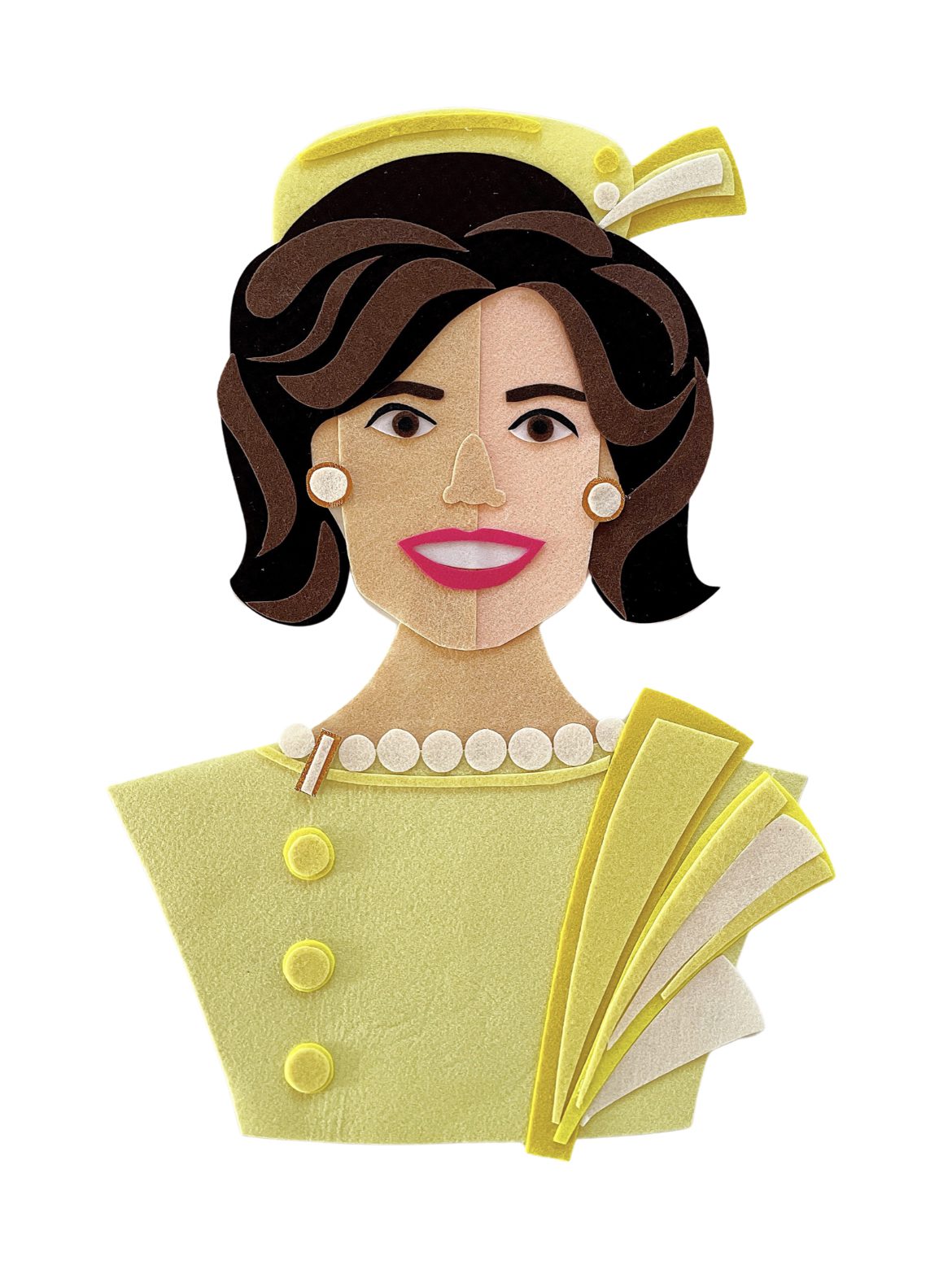 Did you always want to be an artist?
Yes; for my whole entire life I've wanted to be an artist! There was never a question of what I wanted to be when I grew up. It's always been who I am.
How did you determine your medium?
It all began during the pandemic. I was home with 4 kids while my husband was at work. I was keeping the kids busy with a daily art project. One day we opened a box of felt and made some collages. A few days later I made an abstract self portrait, posted it on Instagram, and the response was so positive. I received orders from that day and haven't stopped since.
Where do you get inspiration? How do you create pieces that are still on par for your style and brand but unique from the rest?
95% of the time the work I make is based off a list of commissioned pieces. I like to have a "to do" list of what needs to be done and go from there. It gives me direction.
Talk a bit about art's ability to completely transform a home. Do you have any favorite pieces you can think about in specific homes that totally elevated the room?
My pieces are fun, clean, colorful, and most importantly happy. The subject matter is very relatable.
How did you grow your following? Do you have a strong Charleston audience or do you find people from all over purchasing your work?
My following has been super organic; slow and steady. I have a lot of followers from Charleston, but am always surprised when I am shipping out my pieces all over the country.
Can you talk about the difference between prints and originals and why you do or don't do both?
The original pieces are hand made out of felt. Pricing for those begins around $750. New prints are offered monthly and pricing starts around $70. There's a difference in price and I think that makes it more available to all people.
Discuss the commission process and what that looks like for you.
I actually stopped taking commissions a few months ago. I decided to use this summer to catch up and work on some upcoming gallery commitments. I'm slowly starting to take commissions for people. I try not to have more than 50 on my waitlist at a time. Usually the wait time is about six months.
If you had to choose a different medium, what would it be and why?
I do love illustration. That was mostly what I was doing before I started with the felt. There's something simple and nice about line drawings. They're clean and tidy and make me happy. But the felt is really where my heart is at right now as an artist.
To see Sam's available work, visit shopsamsidney.com.