Story by Art Department / May 10, 2016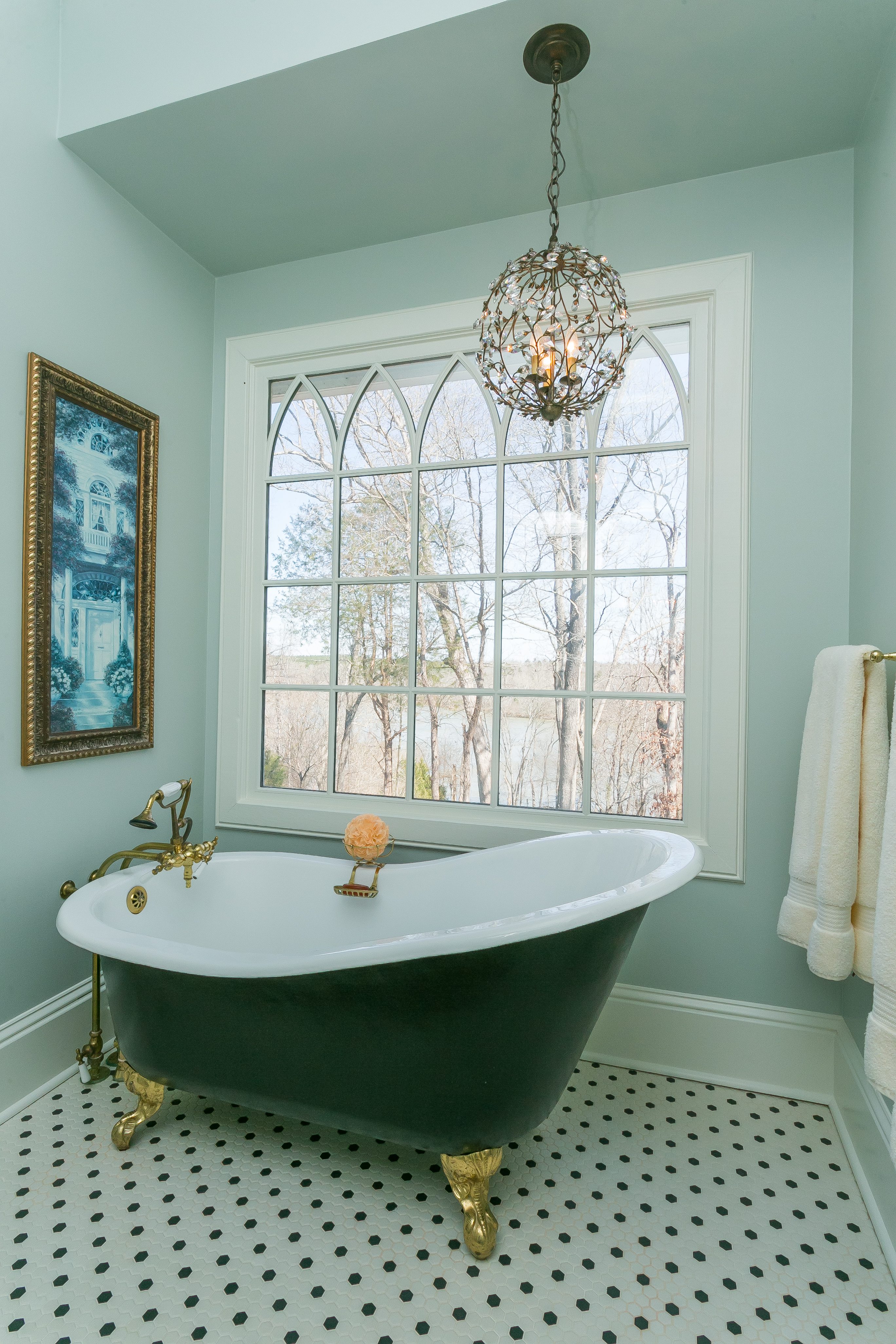 Growing up in historical homes will develop an eye for well-constructed, classically beautiful domiciles. That's exactly what Dana Todd has—an appreciation for the details that make ancestral abodes stand out from the rest. When it came time for her family to build in the early 2000s, she knew exactly what she wanted her residence to look like. She modeled the home with a vintage theme in almost every way. However, over the years, she realized that her bathroom didn't quite fit into her vision for the rest of the home and didn't provide the function she needed.
When Dana met with Pam McPeak, ASID, owner of Southern Places, she was ready to tear everything out of her bathroom and start from scratch. "The bathroom had a decent amount of space," says Pam. "Dana and her husband just needed more functional space." Pam suggested a slightly different approach. Instead of tearing out the flooring and the lovely pedestal sinks, which are reminiscent of older, sophisticated homes, Pam thought it would keep the continuity of Dana's style, if they worked with those aspects. She had a custom cabinet built to fit between the sinks and a special flat pullout surface for Dana to use for her makeup (a space-saving alternative to a countertop).
It was important for Dana to keep her classic claw-foot tub as part of the bathroom design, so the duo focused on updating the shower. She and Pam decided to remove the acrylic stall and replace it with custom tile featuring a smaller, iridescent accent for interest. To draw attention to the tub, they installed a crystal chandelier. After swapping the small beadboard on the walls for a wider option and adding a hint of color, the bathroom was nearly complete. There was just one thing missing. Pam and Dana, during their efforts to find all the necessary accents for the new master bath, discovered a beautiful rug. "Every room needs a splash of color," proclaims Pam. "Rather than adding art to the wall, we added it to the floor." The floral rug completes the circle of the room, so that attention is drawn from the shower to the tub and the chandelier, over to the cabinets and sinks, and then to the floor.
For more information, call Southern Places, Inc. at (803) 788-0559 or visit southernplacesinc.com.