Story by Alli Steinke / August 18, 2020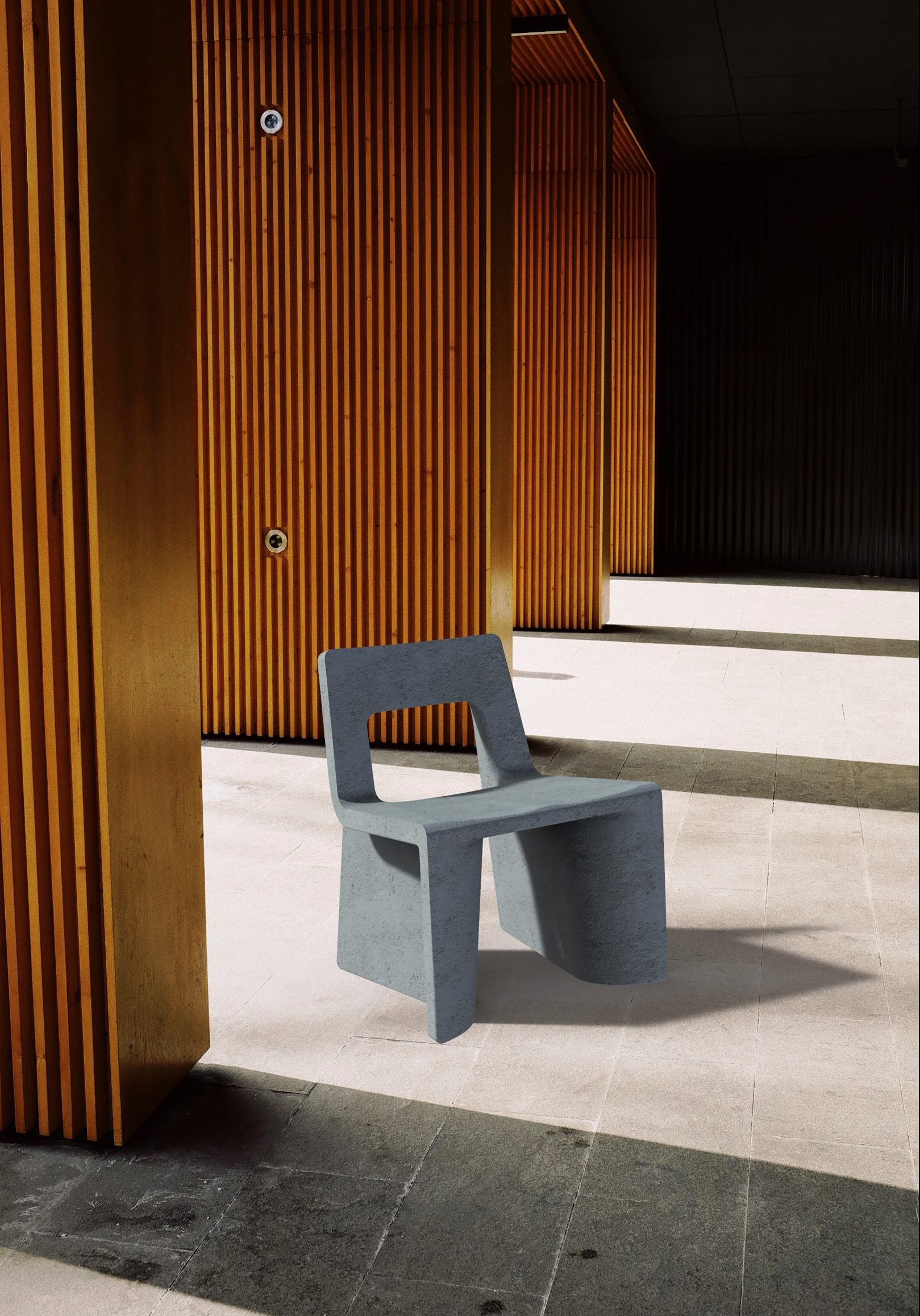 Charleston local Erica Stine is a Savannah College of Art and Design (SCAD) Furniture Design master's student. This year she was awarded a top honor at the Red Dot Design Awards, honoring excellence in sustainable design innovation. This competition draws more than 11,000 submissions from roughly 60 countries across the world. Erica won a Red Dot Design Concept Award in the "Home Furniture" category. Her concept, "The Fly-Ash Chair," is constructed of recycled coal waste. As a response to global energy dependence on coal, the chair extends the coal life-cycle, creating a more sustainable and optimistic emerging solution within the furniture industry. We chat with Erica about what inspires her, how she comes up with different concepts for her pieces, and why sustainable design is so important.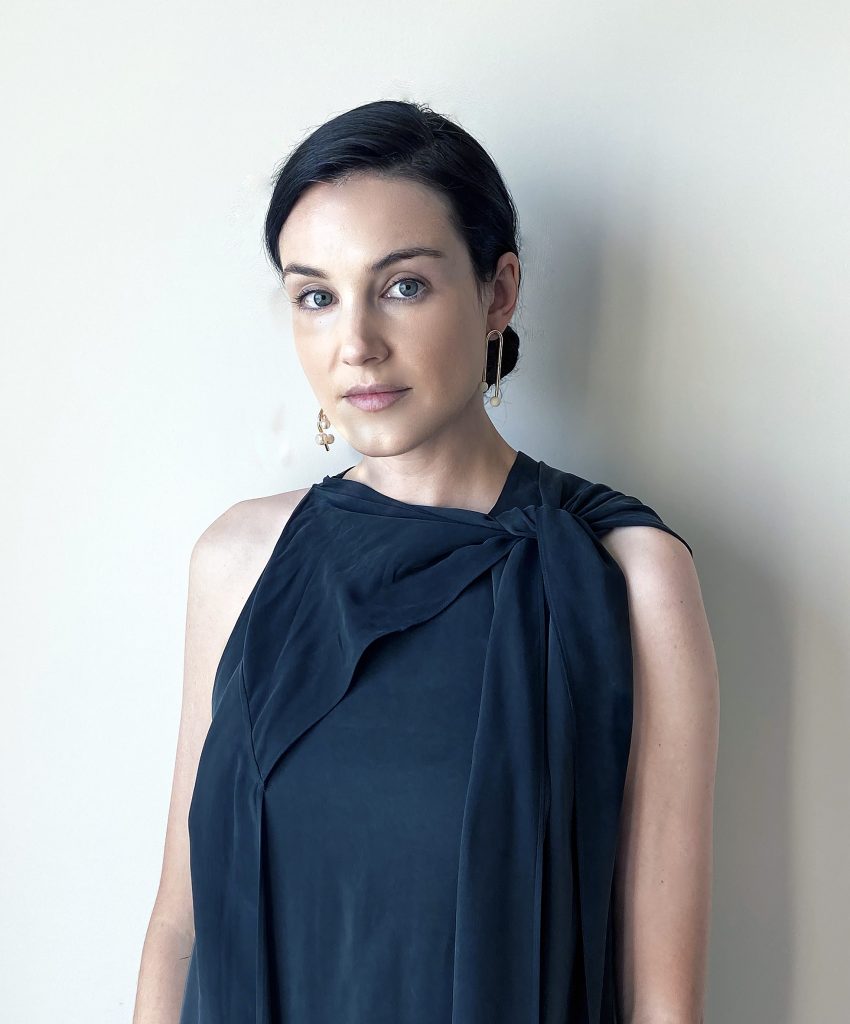 What inspired you to become an artist?
I knew I wanted to be a designer starting at a pretty young age. I was lucky enough to have an idea of what I wanted my career trajectory to look like early on. The many art and design classes and camps I attended really solidified my love of all things creative. My first love was Georgia O'Keeffe – I couldn't get enough of her pieces. I love the expression of art but I wanted to create functional things; enter design. The great thing about design is that the functionality only adds to its impact. There are so many ways to shape someone's experience through design that are often more approachable and accessible for people than art may be.
How did art influence you growing up?
I grew up in Greenville, SC. Greenville had a ton of great resources for students in the arts. They have the Governor's School for the Arts and the Fine Arts Center, both of which I attended. The art teachers I had were incredible and I can't say enough about their profound impact. The arts are so valuable in school and I owe a lot to the relationships I had with my art teachers. Greenville really celebrates art and design and I'm happy to see my hometown support creativity in both the school system and the many city arts events they organize.
Why sustainable design?
Why not? There are a million and one reasons for sustainable design. It's crucial. As a designer leaving graduate school soon, it's absolutely my responsibility to contribute in a positive and productive way to the amount of "stuff" we are already producing. The argument that sustainable design is too difficult or costly to be useful is not valid. If anyone is capable of adapting, it's designers and we should be examples on how to pivot. There are ways to make things cheaply, consciously, and sustainably. You really can have it all, you just have to put in the effort. Luckily there is a growing consumer base who demand it.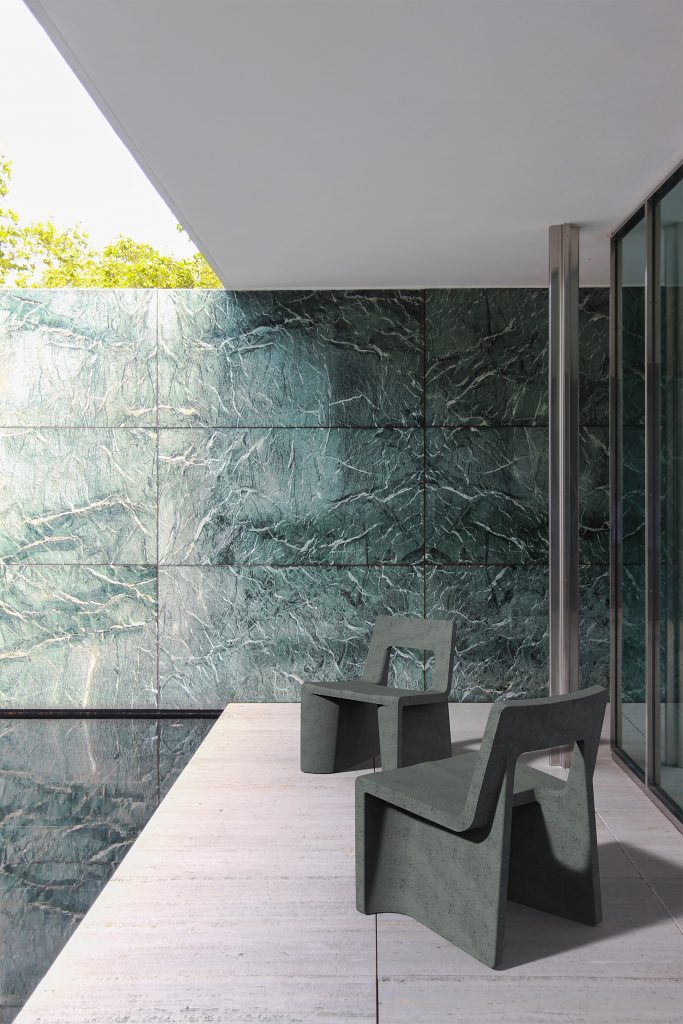 How do you come up with different concepts for your pieces?
Inspiration is everywhere; cliche, I know! Sometimes it's as glamorous as finding inspiration from an incredible piece of art and sometimes, it's as mundane as the shopping cart I used at the grocery store. The thing that's most important to me staying inspired enough to where I am developing something truly unique. There is so much copying going on and so many replicated trends. It's easy to give consumers what they expect but more meaningful to push design forward and give them what they didn't even know they wanted.
Tell me about your participation in the Red Dot Design Awards and your piece that earned recognition.
I won a Red Dot Award in the design concept category. It's made of coal waste called fly ash, which is a byproduct of power plants. Fly ash is actually a toxic waste material that ends up in landfills or dumped in large, sealed "lakes". If you look up fly ash lakes you will understand why it's so important to find methods of repurposing. Luckily, fly ash has been successfully incorporated into concrete to develop a stronger, more durable construction material.

It's also safe to use in concrete and gives the material real purpose as opposed to sitting in landfills with the potential for leaks and environmental damage. Fly ash concrete is nothing new in the construction industry but the material could have so many other applications. Bringing it into the furniture industry is a way to use what is already being created, make a toxic material usable and safe, and avoid producing other materials in its place.
What are some of your goals for the future?
I'd really love to develop work that celebrates artisans, artists, and makers opposed to mass manufacturing. We have created a somewhat disposable industry and the fast furniture market is really detracting from the desire for beautifully made pieces that show the hand of the maker or designer in some way. We don't tend to think of furniture as emotional objects, but I think we all have something at home that is special to us in some regard. My goal is to avoid 'empty' furniture. I want my work to have a soul and be expressive to where someone wants to keep it around for the long haul. The furniture and objects we have that hold memories are what hold real value and creating with that in mind is really important to me moving forward.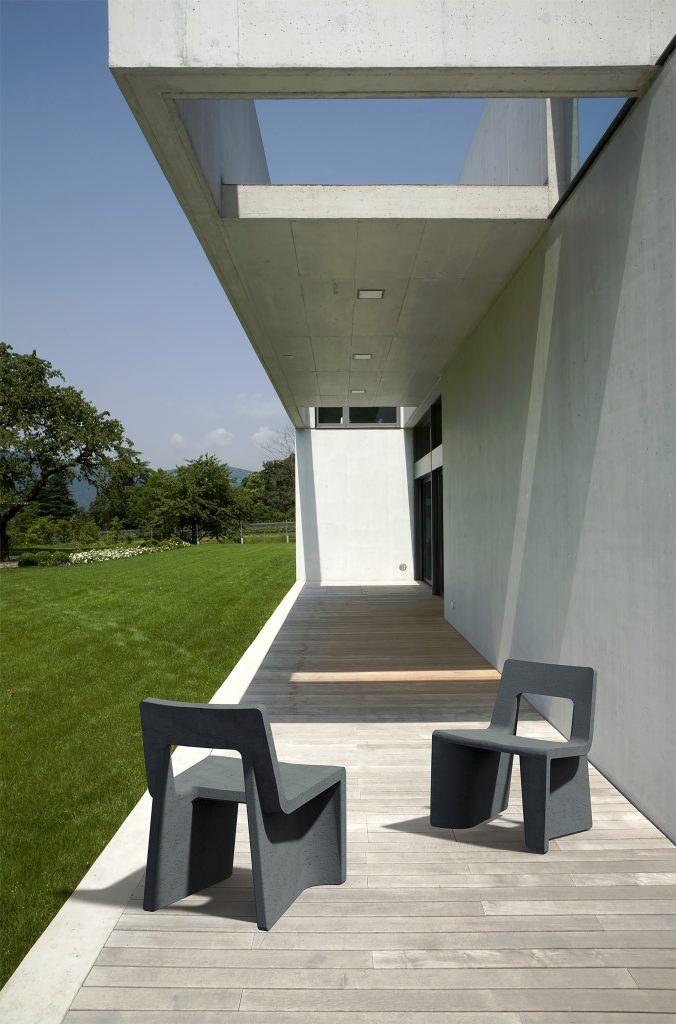 Tell me about your SCAD experience as you work towards earning your masters in furniture design? Why SCAD? Why furniture design?
My experience at SCAD has been fantastic. I chose SCAD because of all of these things but also because they allow you to find your niche interested and pursue them full force. You get out of it what you put in, and if you're willing to dig deeper and really utilize all of the things SCAD has to offer, you can get so much out of their program. Everything about the experience is customized and curated to your needs as a designer.
How do you hope your art will impact people?
Design is a really powerful thing. Do I think I'm going to save the world through furniture design? Probably not. But, I think as a designer, there are little ways to make a difference. Whether it's through sustainability or designing something that will be heirloom-worthy, there are so many ways to impact people in a positive way. I want to contribute thoughtful, meaningful work, design with humility and empathy, and if something I designed brings joy and memories to a generation or two, that would be hugely rewarding.
Photos and Portrait Provided by SCAD.