Story by Micaela Arnett / February 15, 2023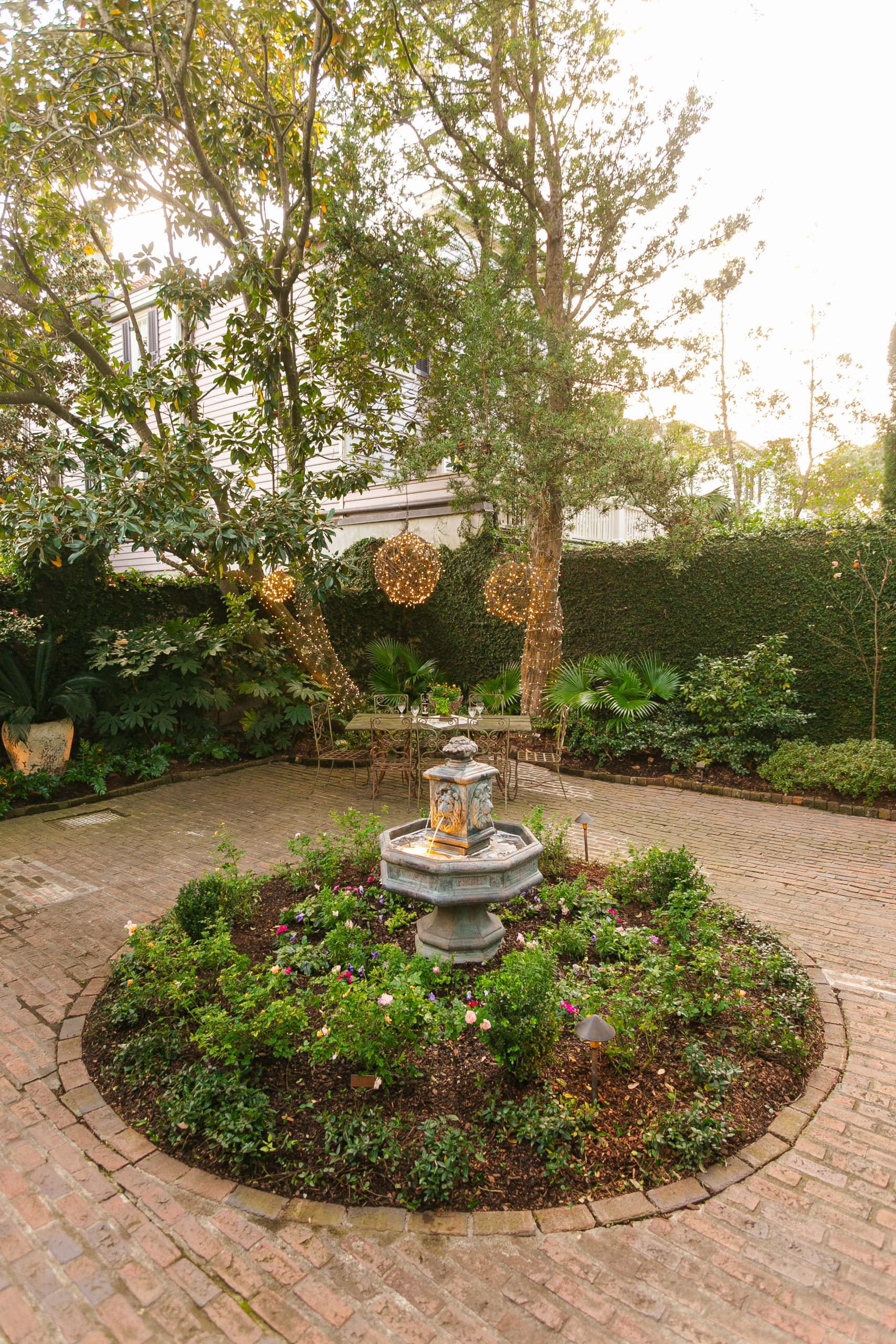 The weather is starting to warm up here in Charleston and what better way to prepare your home for Spring than with a beautiful and functional garden space? Here are ten things to consider when planning your plot: 
Create A Journey 
Even in a small garden, creating winding pathways will make the space feel much larger. Create a route that creates the longest trip from place to place for more enjoyment.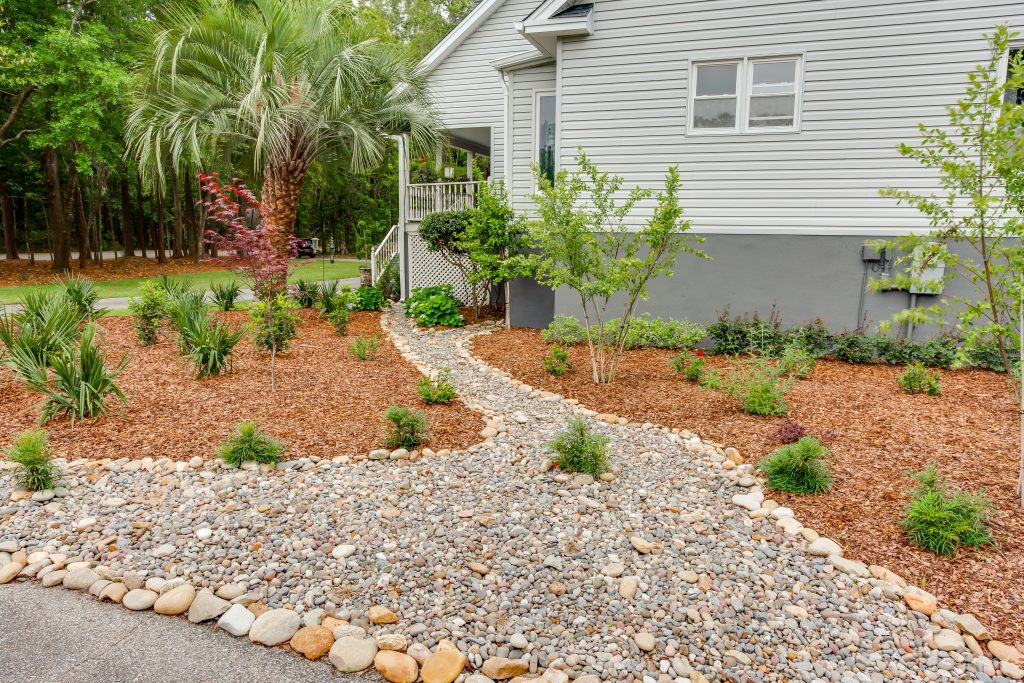 Photography by Kenny Reed
Introduce Pattern 
Draw your gaze into the middle of your garden with a pattern that diverts attention from the surrounding not so manicured landscapes of your neighbors or public buildings.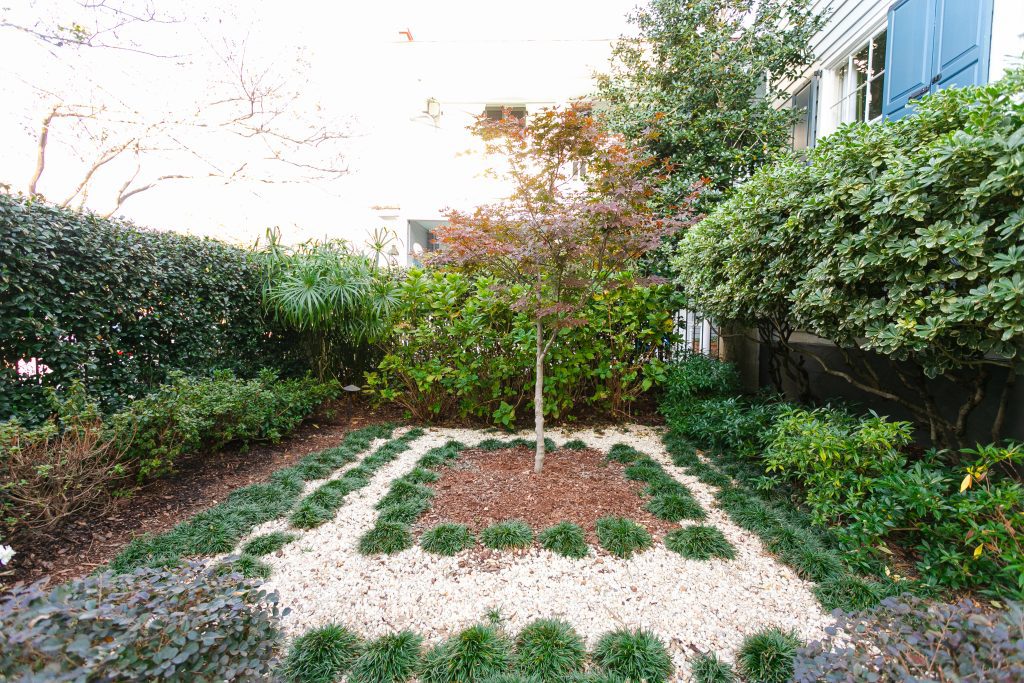 Photography by Ebony Ellis 
Level Up 
If your plot of land is just a tad awkward in shape, forming a series of usable spaces at varying elevations is an easy way to make the space look symmetrical.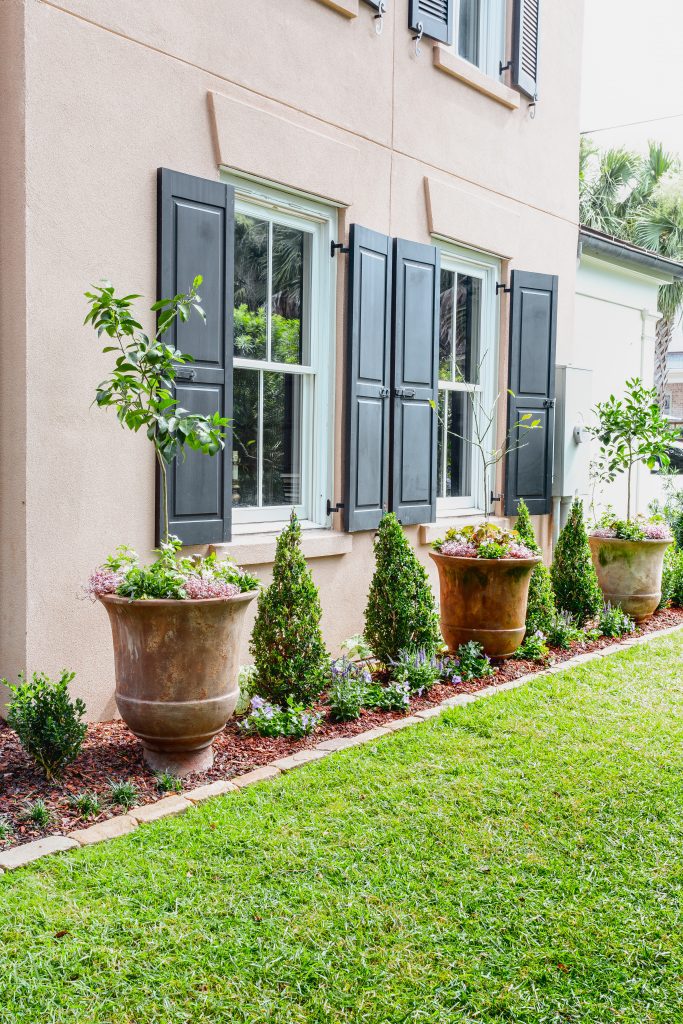 Photography by Kenny Reed
Just Add Water
Not only do water features add a relaxing sound to your garden but they also promote visits from pollinators who will help keep your landscape in tip-top shape no matter the season.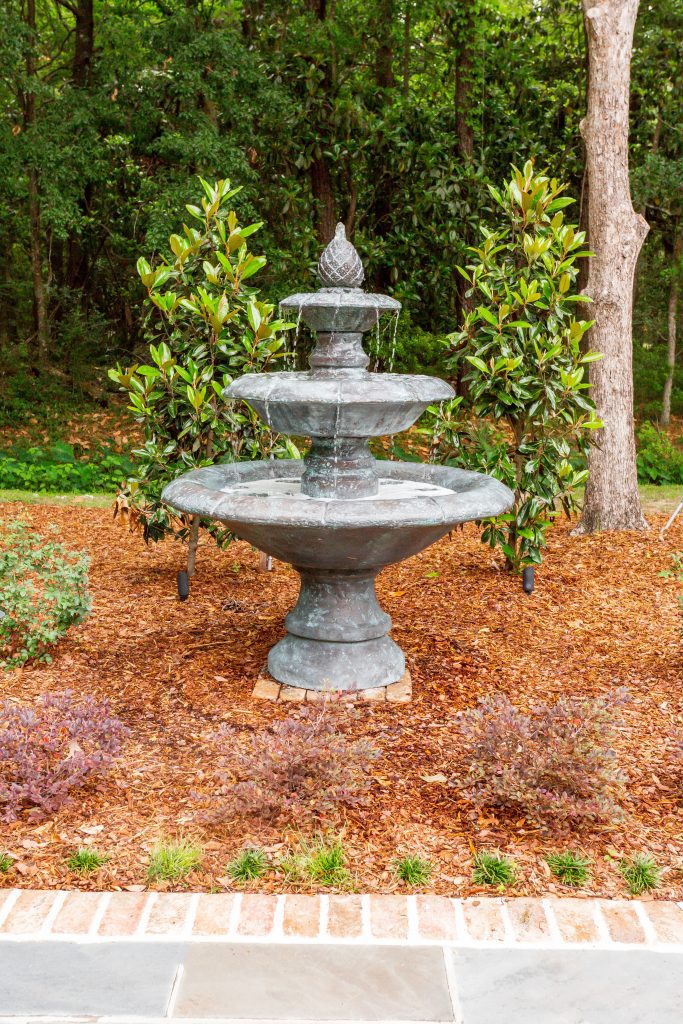 Photography by Kenny Reed
Privacy Pointers
Consider permanent plantings like trees or custom-built awnings to create a more natural and immovable source of privacy.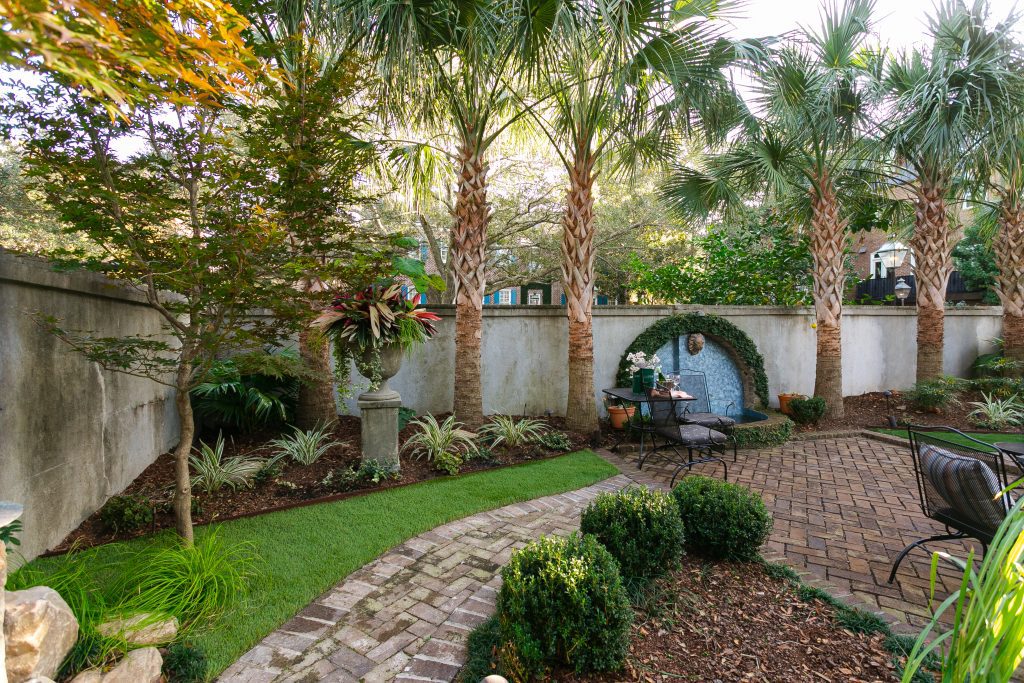 Photography by Ebony Ellis 
Make Room For Work and Play 
Plant shrubs at the front of your garden and as you make your way toward the back of your plot, create a garden room so it doesn't overpower the rest of the space. This could be as simple as a picnic bench for an outdoor dining or work area.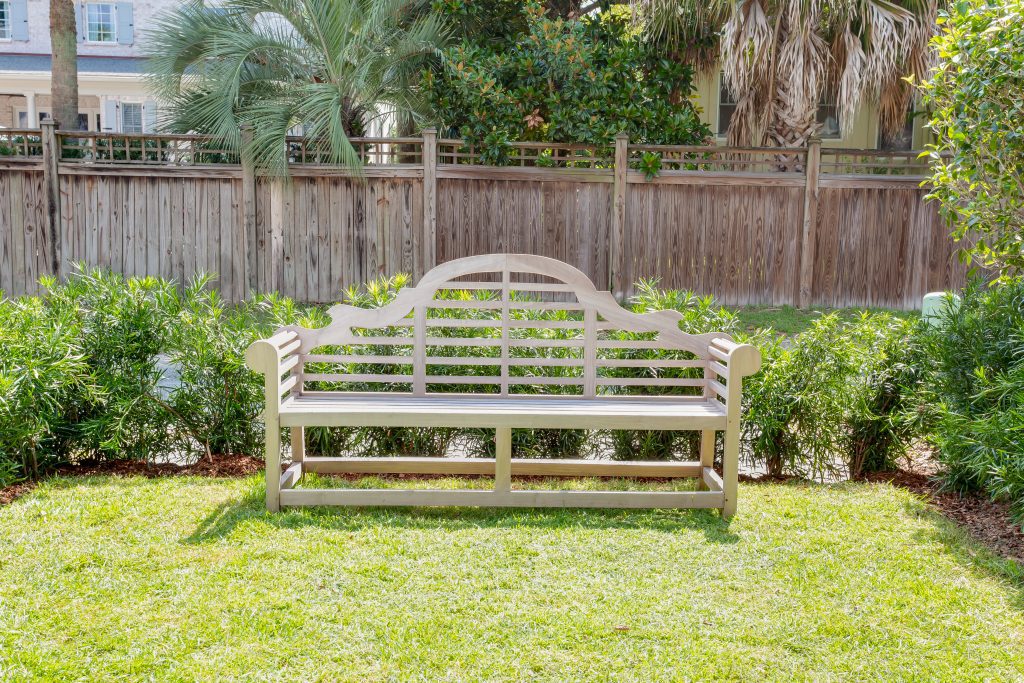 Photography by Kenny Reed
Reflect the Space 
Consider adding reflective materials like metallic tiles and mirrors to your garden space. Angling these pieces to catch light will illuminate your outdoor area with a natural ambiance.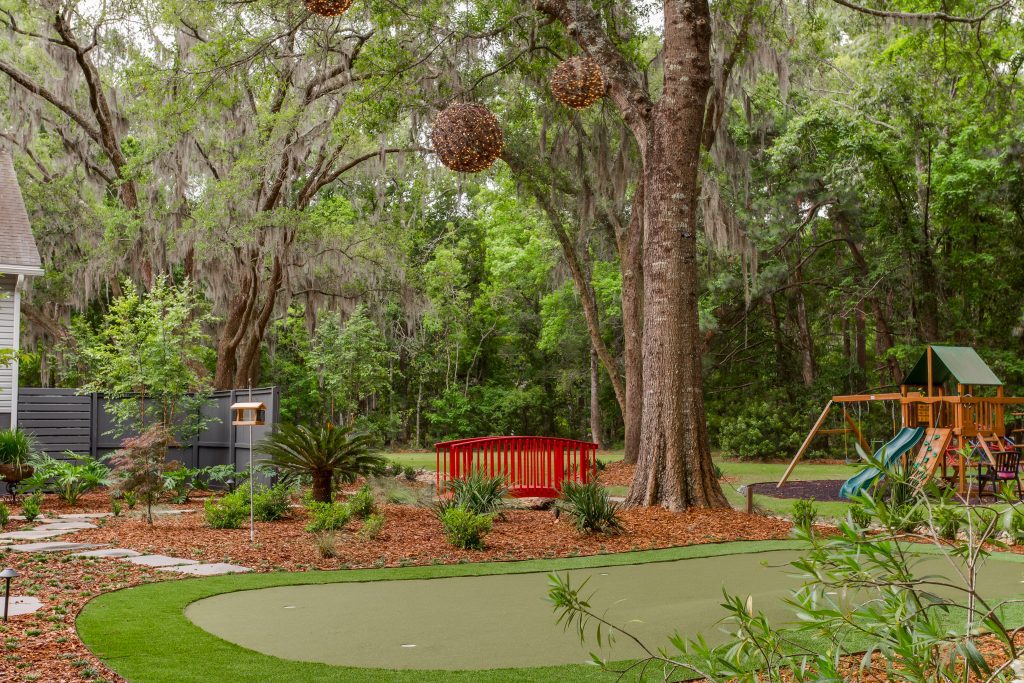 Photography by Kenny Reed
Integrate Seating 
Built-in features like raised beds or boundary walls make a great space for styling an outdoor seating area.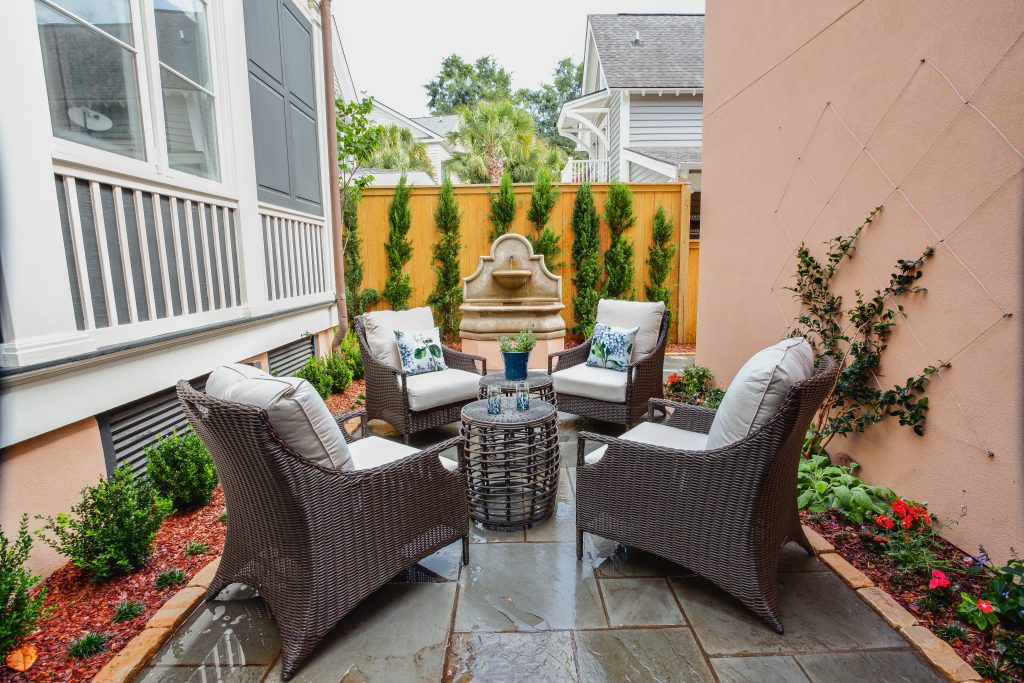 Photography by Kenny Reed
Unify the Boundaries 
Especially in a small space, the boundaries of a garden can be quite hard to miss. Choose a mix of similar materials and plantings throughout for a more unified look.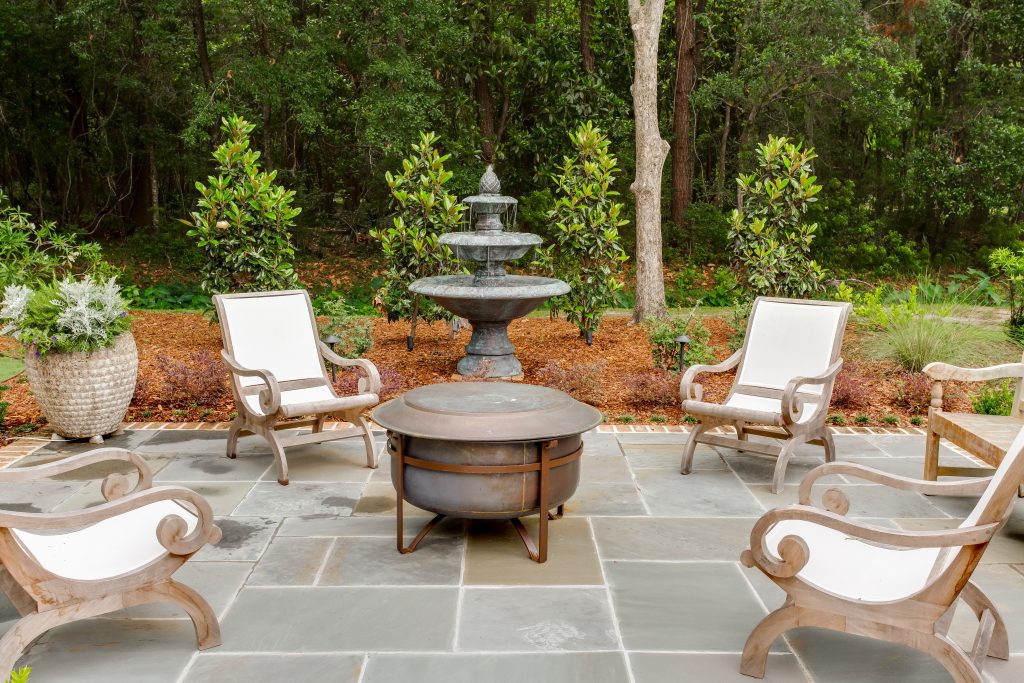 Photography by Kenny Reed
Light the Way 
Outdoor lighting creates visual enjoyment inside and out. Just make sure you have your exterior lighting set up on a timer so you don't cause light pollution.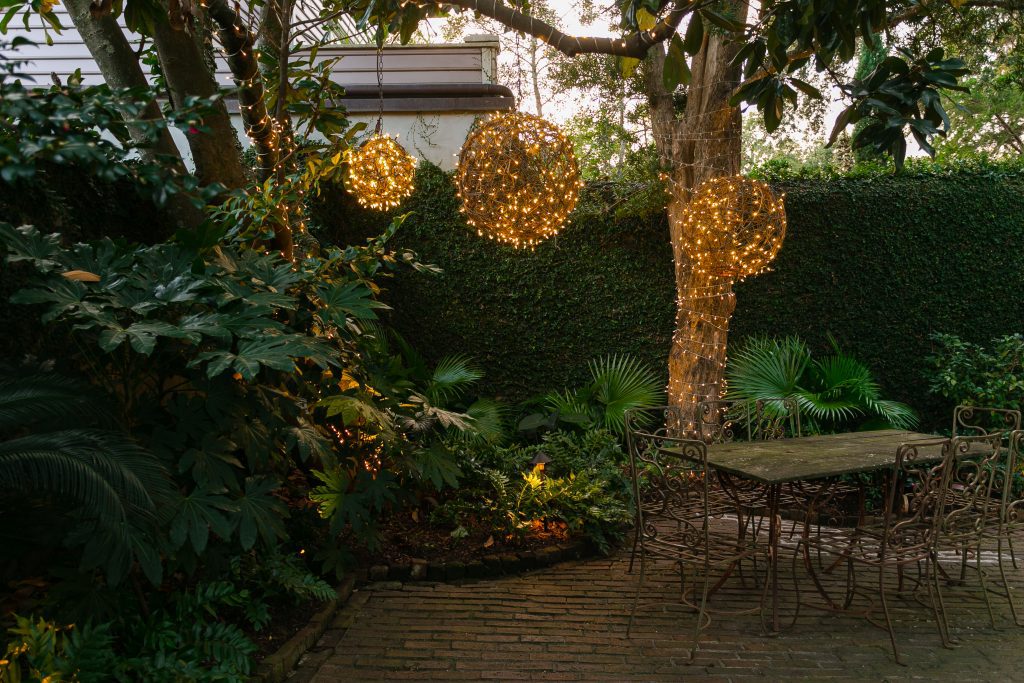 Photography by Kenny Reed
Happy garden planning! 
Landscape Designs by Linda Greenberg Landscape Design