Story by Alli Steinke / February 13, 2018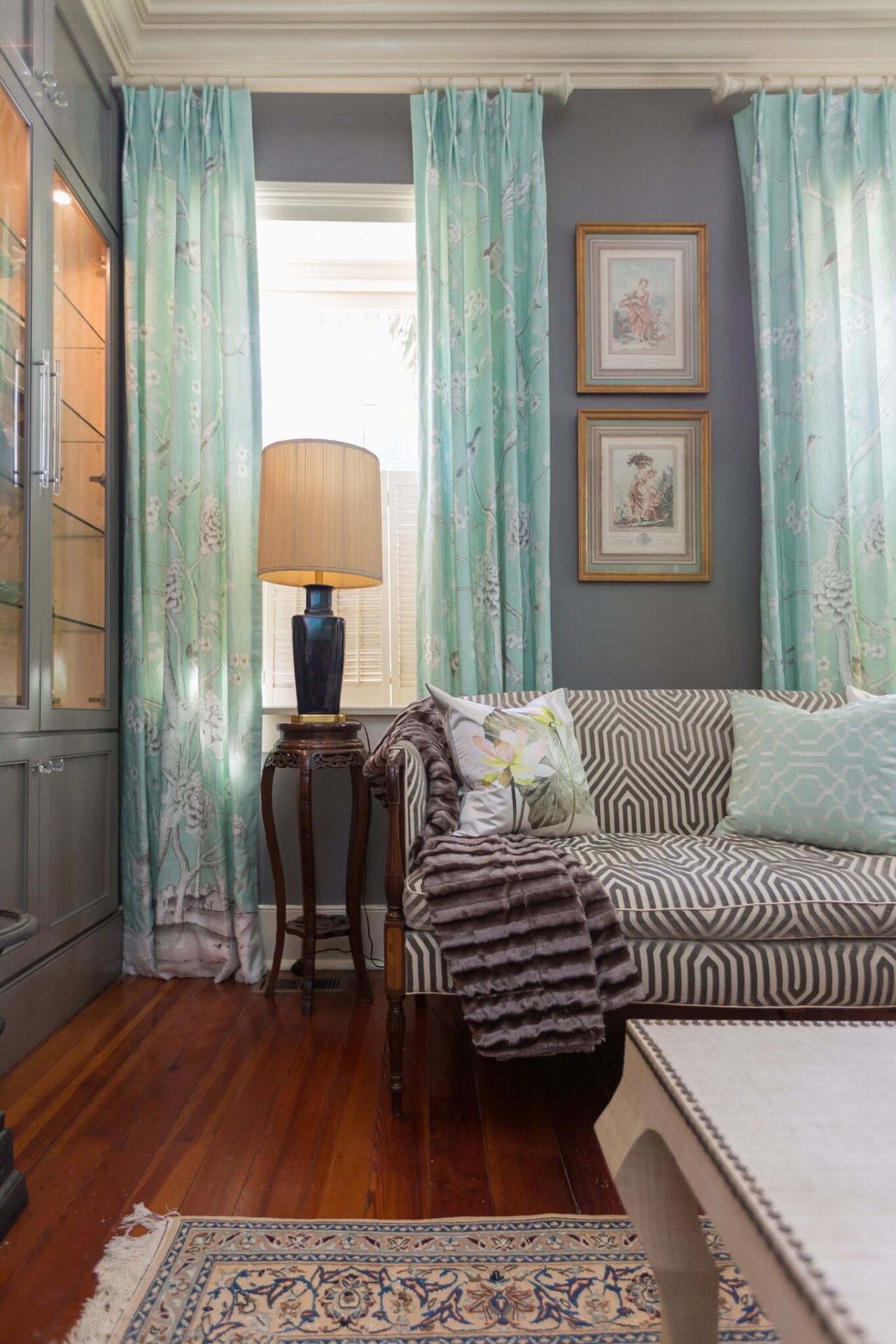 Mixing patterns can be intimidating when designing a room because of the variety of options available. When mixed correctly, patterns are excellent design tools for injecting life and personality into every aspect of your space. However, a mixed-pattern misstep can make your room look chaotic instead. How can you avoid making common mistakes when mixing patterns in your own home?
It is best to choose only a few patterns to mix in one room. Featuring a solid color throughout the space as well will ground your patterns and unify them in a common color scheme. It is also important to consider the size of the patterns you plan to mix. Choosing one larger pattern and a few complimentary smaller patterns to mix throughout the room will give you a look that is visually interesting but balanced. Changing up fabric texture can also be a subtle way to play with patterns in your space.
Luckily you don't have to do all this work alone. There are experts in the Charleston area that can assist you with mixing patterns and designing a space that perfectly reflects your unique personality and tastes. Bobbi Jo Engelby takes the stress out of designing at her company, Domain Interiors & Design. Bobbi Jo and her team can provide customizable accessories, furniture, and drapery in a range of patterns as well as develop a unique design plan for your room. Whether you are drawn to more traditional designs or willing to venture into the latest bold pattern trends, Bobbi Jo will find a combination of patterns that you love and help you use them in your space.  
For more information on Domain Interiors & Design, LLC visit domainmtp.com or call (843) 388-0328.
Blog by: Emily Anderson
Photography by: Patrick Brickman