Story by Art Department / November 10, 2016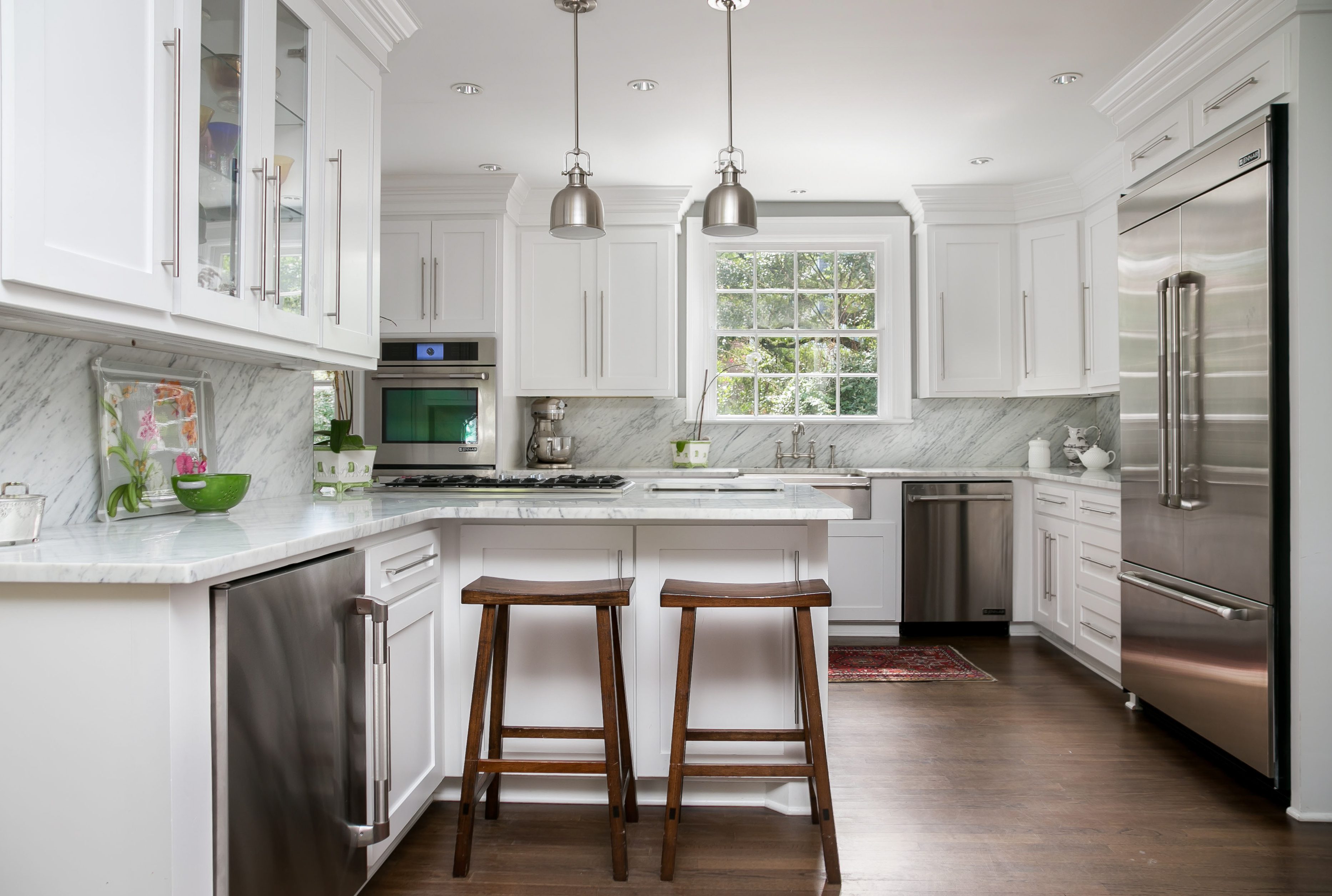 One South Battery Street homeowner called upon Bennett Hofford Construction to breathe life back into her historic home.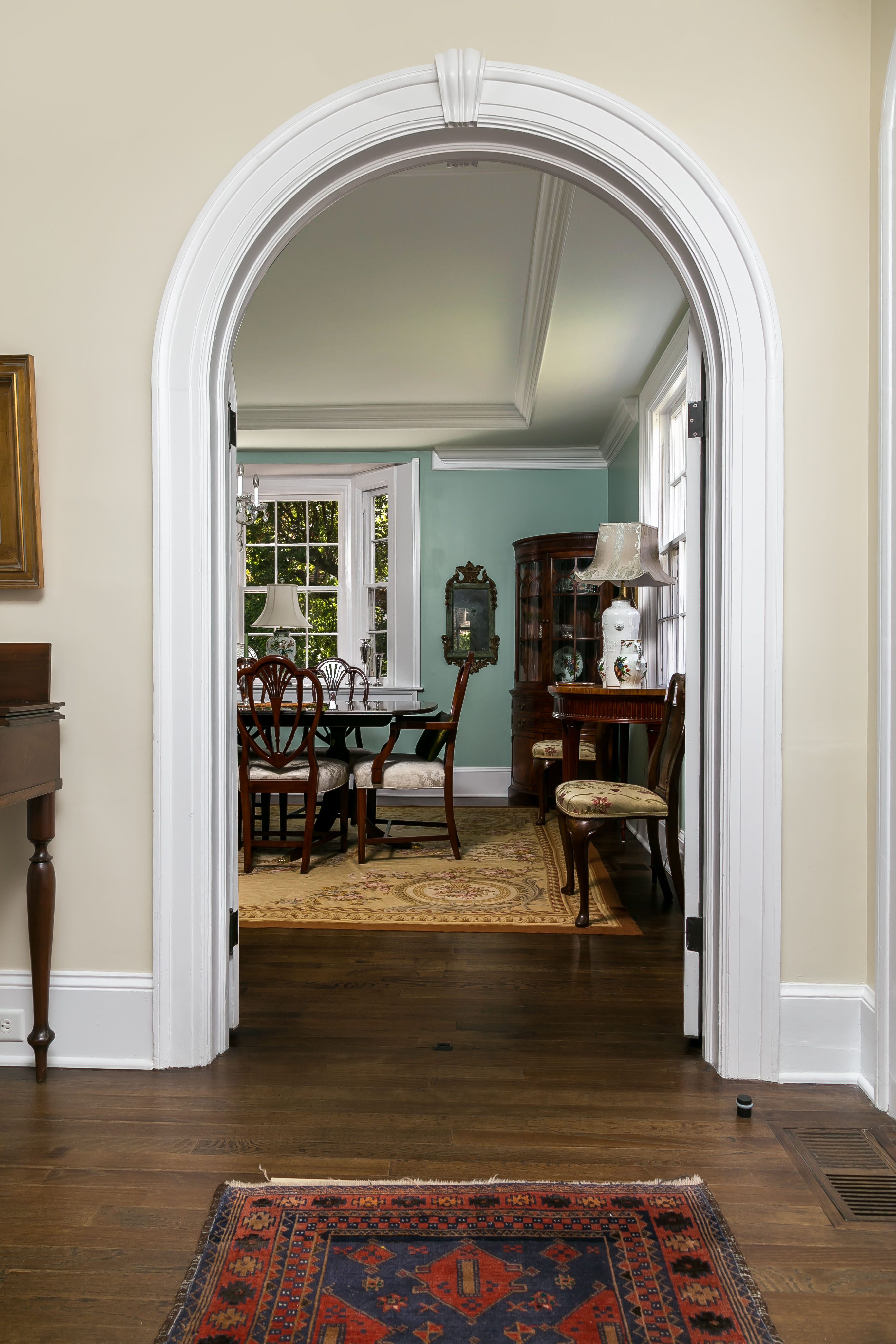 Classic Charleston brick with white pillars lined by a graceful iron fence set the perfect scene for a quiet, sunny afternoon stroll along South Battery Street. But behind the brick is a beautiful home, filled with French-inspired antique furniture, equestrian artwork, and a soft white and floral palette, all masterfully blended with a modern kitchen.
And that's just the first floor. "Elizabeth called us after she purchased the house," says Jessica Hofford, of Bennett Hofford Construction. "It hadn't been updated in a while and the color scheme was kind of dark." Elizabeth, the homeowner, is an attorney and a full-time mom, so she wanted a cheerful home to return to after long hours in the office. Unfortunately, before the renovations took place, there was only a formal dining room and formal living room to offer space for family time. At Elizabeth's request, the team at Bennett Hofford began plans for an addition to accompany the renovation.
It was important to Elizabeth that there be a less formal place for unwinding with family and friends. And because the house faces South, it was vital that large windows be added to the family room to maximize the natural light flowing through the space. She chose to have custom built-in shelves and storage added in order to assist the family in running a smooth, organized household. The brass horse statues, family photos, trophies, and stacks of academic books comingling among the shelves complement the traditional décor.
The newly refurbished staircase, with original wood steps and wrought iron spindles, leads to the second floor, where the master suite and guest rooms are located. "Much like the first floor, we renovated all of the rooms on the second story and restored all of the moulding, which is original to the house," Jessica points out. The only exceptions are the two spectacular bathrooms. Each lavatory was entirely gutted to the studs, which allowed for the plumbing to be thoroughly updated. The guest bathroom features dark stained cabinetry with a white marble countertop contrast. In comparison, the master bathroom sparkles with white marble countertops that complement the original wood flooring. A stand-alone soaking tub creates a spa-like atmosphere.
Up on the third floor is where Elizabeth's daughter's room, a third bathroom, and a den are found. The den, which was formerly attic space, is enveloped with floor-to-ceiling original wood paneling. It has been stained to a rich, mahogany color to lighten and warm the room, due to its singular small, round window. Elizabeth's daughter's bathroom was also redesigned.
Now, there are endless possibilities to where Elizabeth and her family will land when they return to relax in their historic abode, and they can relish every moment together in a refreshingly spacious home.
For more information, call Bennett Hofford Construction at (843) 722-8169 or visit bennetthoffordconstruction.com.