Story by Art Department / August 23, 2017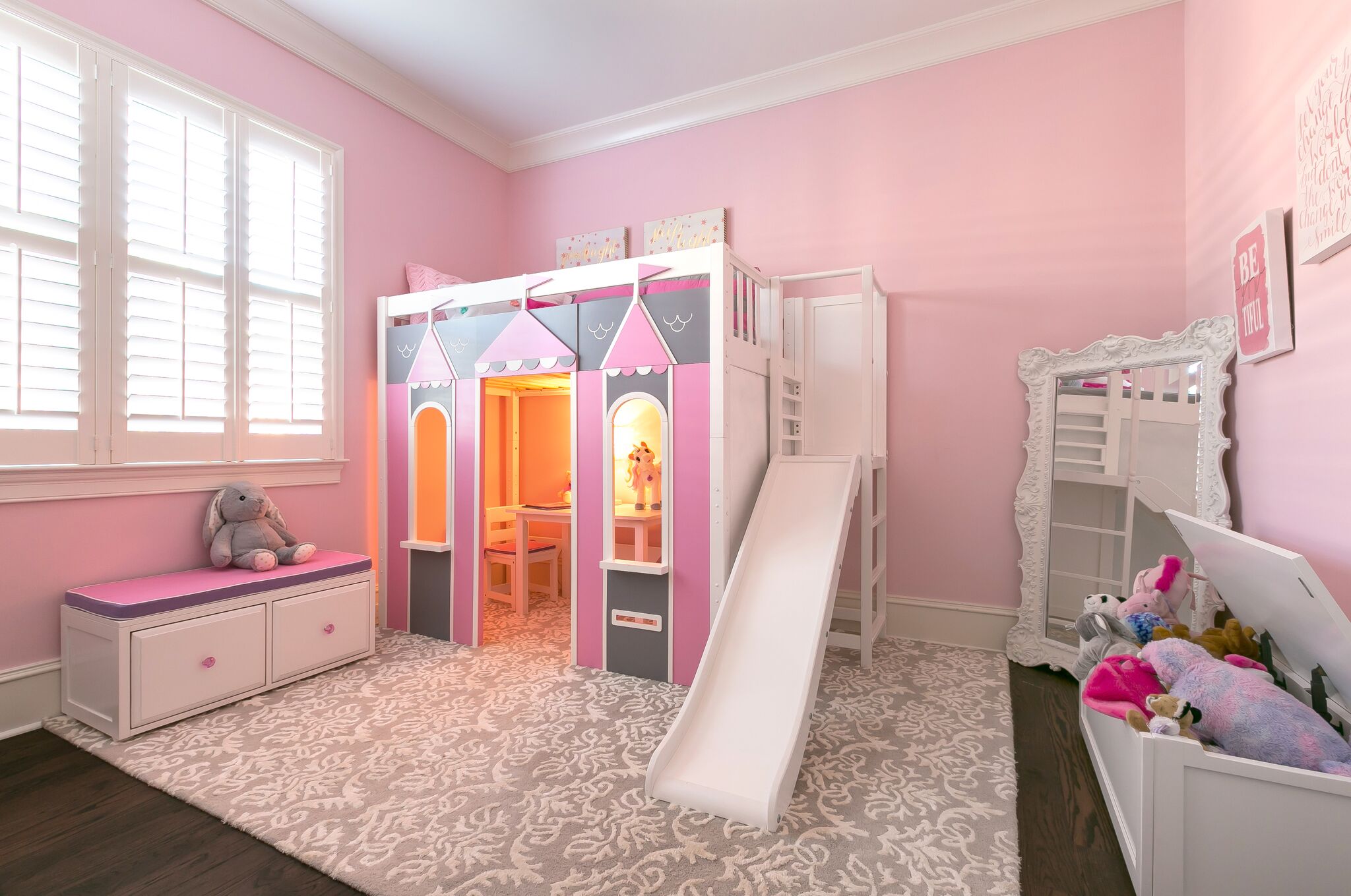 If you're looking for to make your kids bedroom the coolest and only place to hangout, the place all of their friends want to be, then Maxtrix Kids Furniture is the store for you. Matrix Kids Furniture can help you style anything from themed rooms, to small spaces, storage areas, and even incorporate slides into beds for the best and most fun way to escape your bed. Their furniture is both functional as it is fun, just a kids room should be.
One product that Maxtrix Kids Furniture specializes in is kids beds. Now, these are no ordinary beds, they are princess castle, canopy covered, slide capable, beds. Though, yes, they offer simpler models such as quadruple bunk beds or the wooden low loft style bed, they also offer beds that resemble more a house than a place to sleep. This makes the bed multi-functional, becoming both a place to rest their eyes as well as to play. The best part of these beds is that they are specifically designed for kids, coming in only twin and full size, they cater to the smaller humans of the world. But, it is not just their beds that bring a room to life. This store is full of all sorts of furniture, from dressers to desks, and chairs, as well as many accessories. These accessories are adorable, and vary from door knobs to pillows. One great aspect of the accessories offered is the Tents that go along with these infamous bed. The tents vary greatly and allow you to add on to pre-existing items of your child's bed or to take the plain loft bed you may purchased, and customize it in whatever it is your children could ever want.
If you have kids and this sounds like a dream come true, be sure to come by the 2017 Charleston Fall Home Show August 25th-27th at the Gaillard Center in Downtown Charleston. Maxtrix Kids Furniture, a Prize Giveaway Sponsor, will be giving away a $2,000 kids bed set as apart of the Fall Fix-Up Prize Package. To enter to win, visit the Prize Giveaway Booth at the Charleston Fall Home Show and be put in the running for this along with four other $2,000 prizes. There will be five lucky local winners this go-round, so be sure to come by and fill out a ballot.
To learn more about Maxtrix Kids Furniture, visit their vendor booth at the 2017 Charleston Fall Home Show, and visit their website: https://www.maxtrixkids.com/!