Story by Art Department / March 31, 2021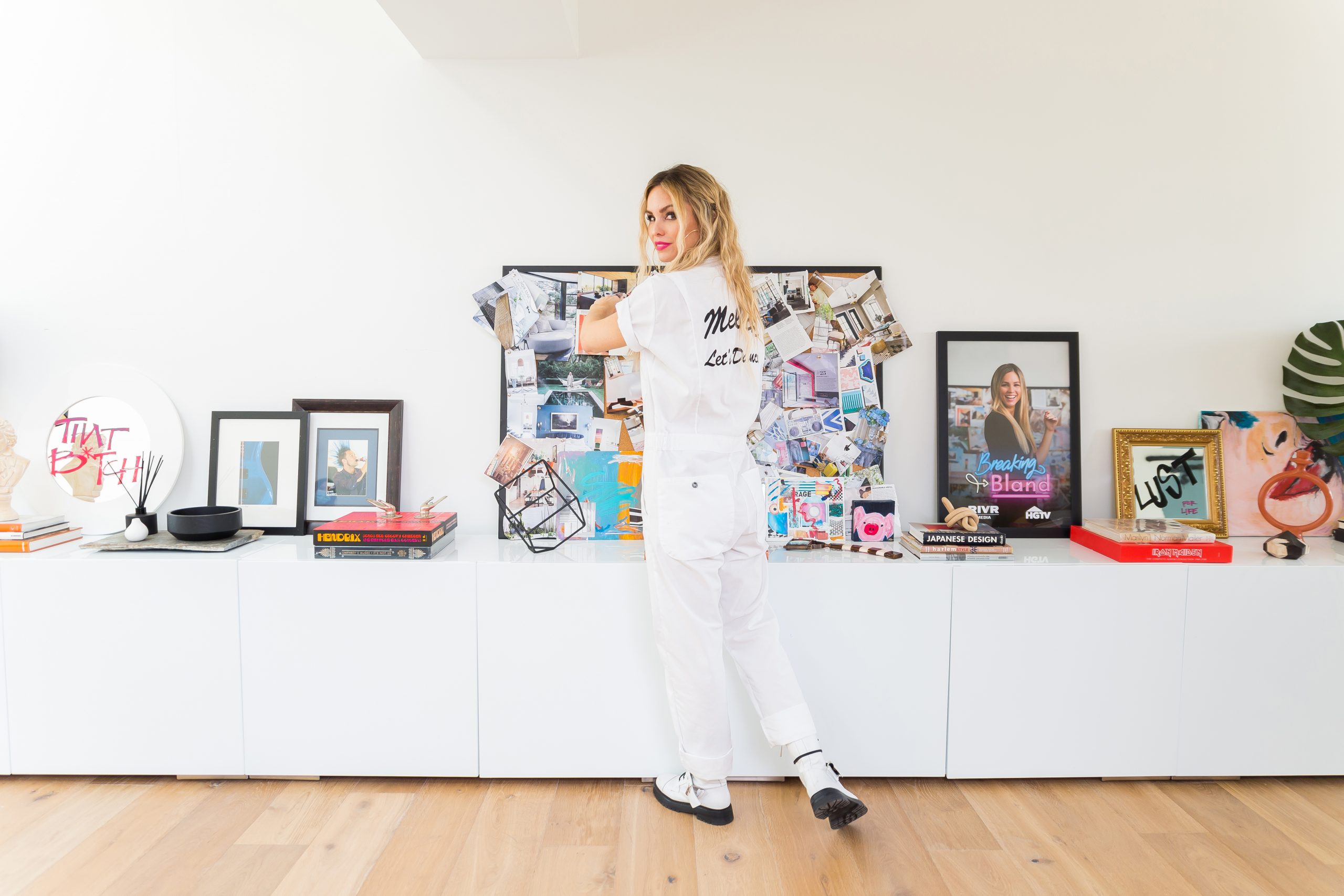 Mary Welch Fox Stasik opened the door of her Isle of Palms homes to the CH + D team for our spring cover. In the story you'll learn about her design philosophy, her family, and her HGTV show Breaking Bland that airs later this year. Now, we offer you some exclusive knowledge about the bold, fashion-foward interior designer.
What's a design trend you want to try but haven't?
Neutrals.
What's the best DIY you've completed?
I made a custom headboard that was super cool.
Talk about some fashion fails and fashion successes?
I'm sure I've had so many fashion fails. According to my Breaking Bland co-star, I failed daily. I'd walk out and he'd look at me like what. What might be a fail to someone else could be a win to me.
What's the best design advice you've been given?
Courtney said "If you don't put yourself out there, nobody is going to know you're there." And I just thought you are so right. You just have to kep putting it out there and one day someone will see you.
Talk about some of your favorite projects you've completed.
That's so hard. Every time I finish a project it's my favorite.
What's the most important lesson you've learned?
Slow down and take my time. I tend to rush in life so I have to focus on taking my time, but not too much time. I work on finding the balance. Timing is a hard thing to learn.
You spend a lot of time together as a family. What are some of your favorite activities to do together?
Going to the beach, surfing together. When we can go to music again that will probably be our favorite thing. Mikki, our two-year-old, doesn't even know her dad plays music and she loves it so much, so she is just going to freak out when she comes to that realization. We also travel really well together which is fun.
What is your favorite Charleston restaurant?
I love Coda Del Pesce right down the street. I love the idea of riding my bike to a restaurant.
Favorite concert?
Working in the music business, I've been exposed to a lot. But Ryan and I were talking about that and probably the coolest concert I've attended would be Dueling Pianos with Elton John and Billy Joel at Wriggly Field. It was a once in a lifetime experience.