Story by Micaela Arnett / August 1, 2022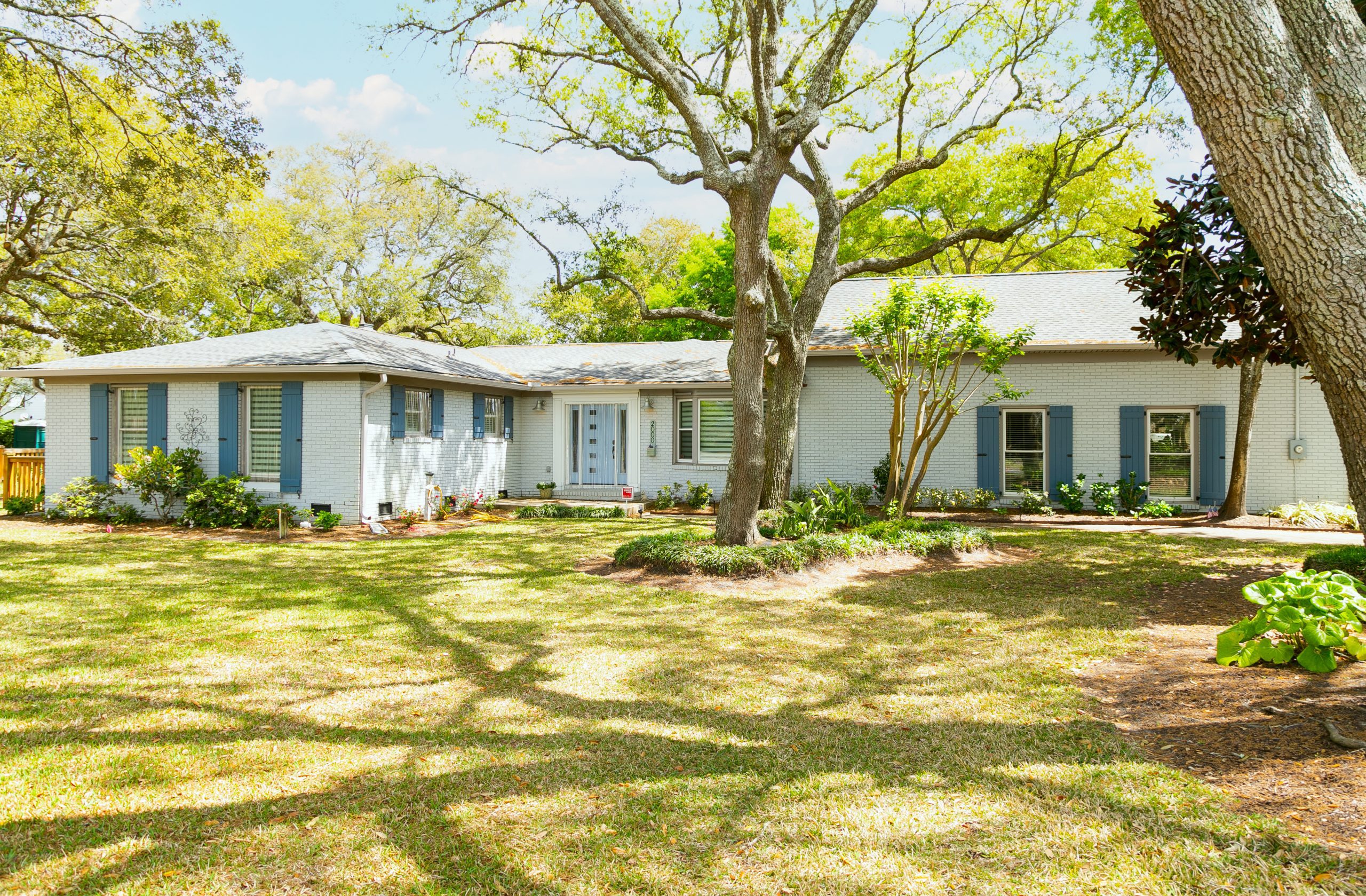 What is curb appeal?
According to the Oxford Dictionary, this phrase relates to "the attractiveness of a property for sale and its surroundings when viewed from the street." 
Simply put, does the outside of your home look as good as the inside? It might sound intimidating to even consider if you haven't put much thought into it before. If you plan to sell your home at some point, curb appeal is almost everything. Most buyers won't step foot in a home that doesn't appeal to them from the street. 
Photography by Ebony Ellis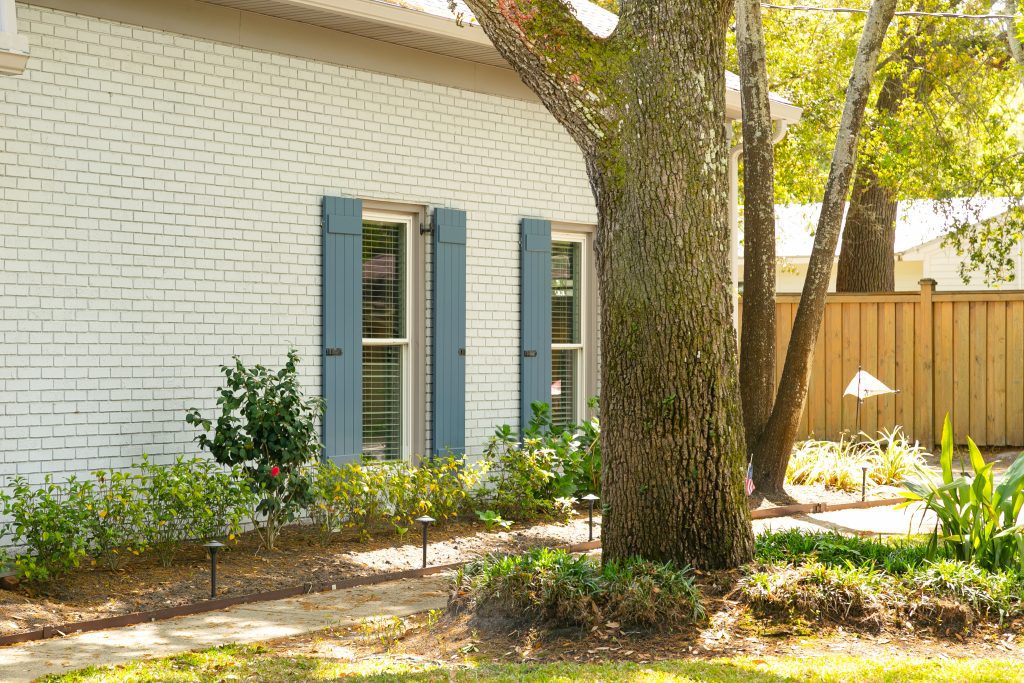 Easy Exterior Updates 
This Mt. Pleasant renovation features white painted brick, grey-blue shutters, and clean landscaping; all easy updates that transformed a once-dated exterior. It is a great example of how just a few simple changes can make a huge difference to your home's curb appeal.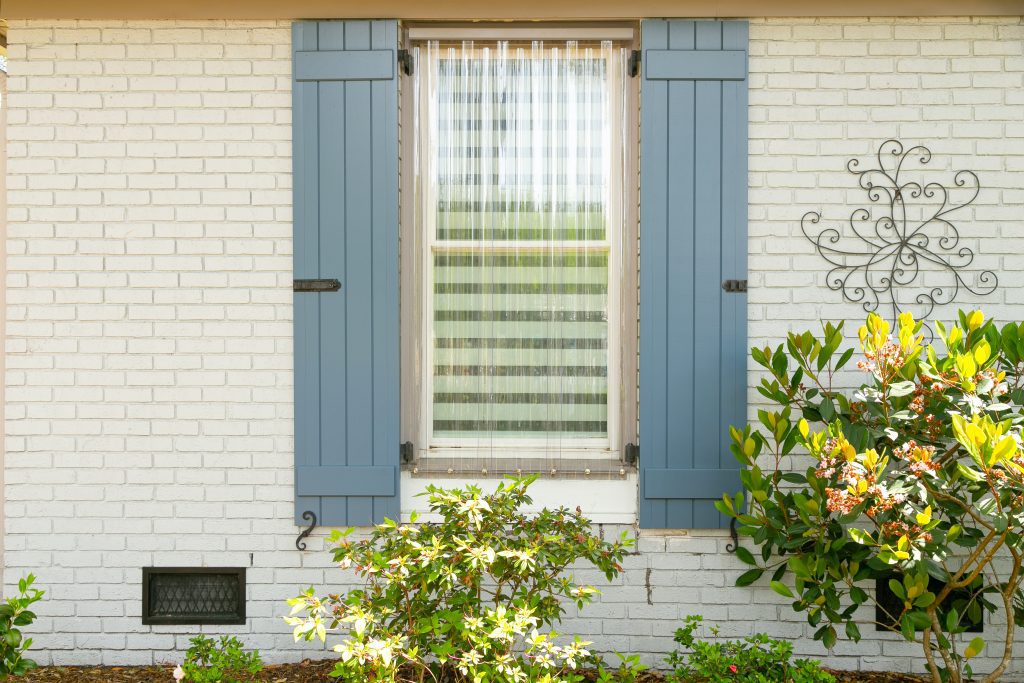 Shutters
Lowcountry Hurricane Protection and Shutters installed custom shutters to perfectly fit each window and even painted the header and footer tracks to blend for a seamless look. Not only do shutters enhance the exterior of the home but also protect the windows from hurricane damage when closed shut. For additional hurricane protection, Lowcountry Hurricane Protection and Shutters installed lightweight Lexan storm panels on the more vulnerable windows and over the front door. Luckily, these panels are totally transparent and won't cramp your curb style. This is an affordable alternative for homes without impact-rated glass and they are easy to remove and store season after season.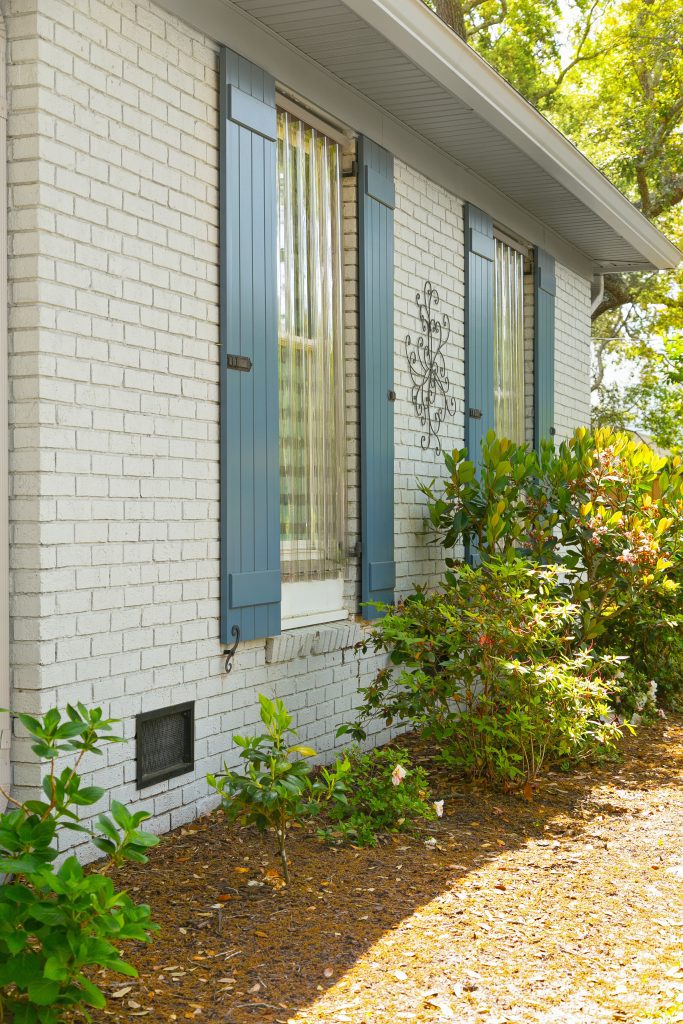 Paint
Painting over brick has become more popular with renovations. Whites and beiges are the safest colors, but the daring could go for anything. It's an easy way to change the look and feel of any aged home no matter your style. And, if you change your mind, paint over it. If your home isn't brick, consider power washing your home at least twice a year and refreshing the panels with a fresh coat of paint when dulled by UV rays.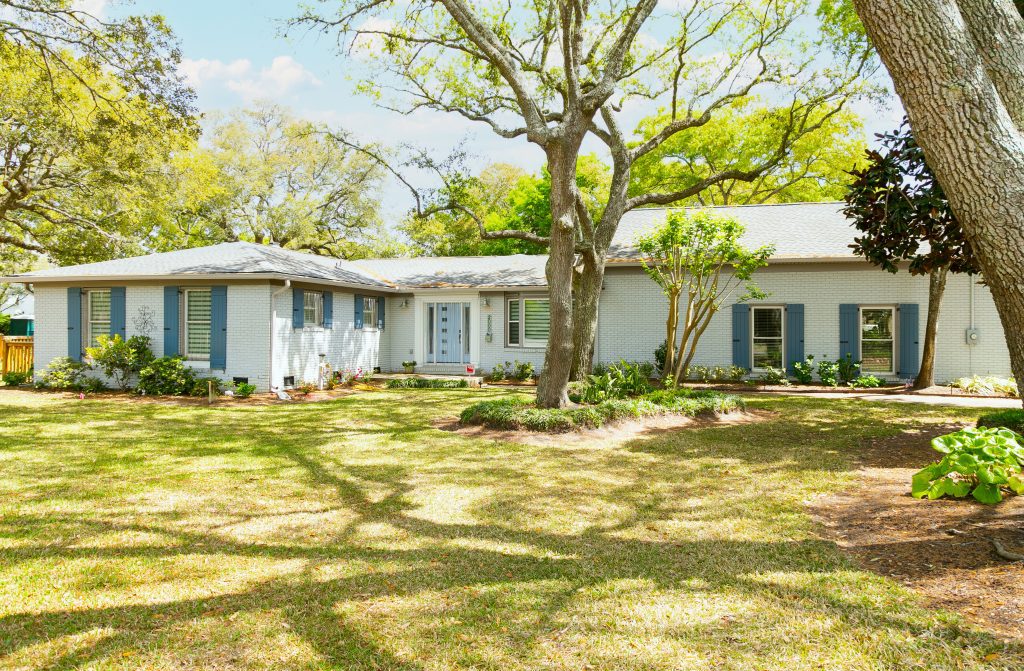 Don't forget about your front door! A  front door with color never fails, especially when coordinated with the shutters. This home opted for a slightly lighter blue than their shutters and it clearly brightens the entrance. 
Landscape
Even if you don't plant a single flower, place mulch around the base of the home and around prominent trees for a clean and crisp look.  Shrubs and greenery are also an easy way to liven the look of your home even from a distance. When planting, mix seasonal foliage for different looks throughout the year.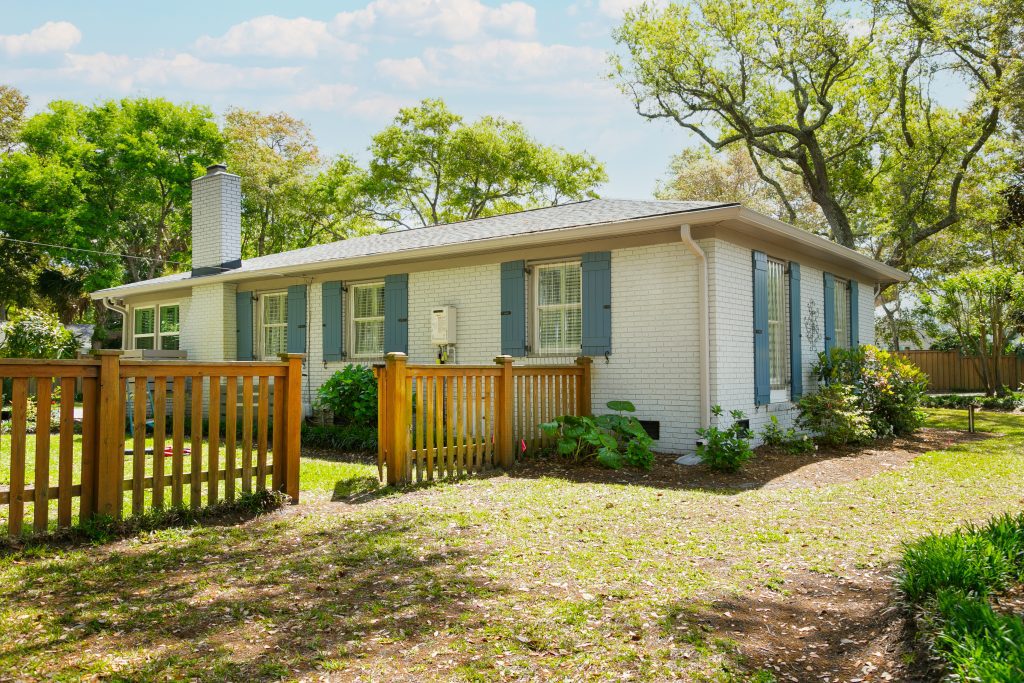 For more information on the shutters and storm panel installation, call Lowcountry Hurricane Protection and Shutters at (843) 822-5519 or visit lowcountryshutters.com.