Story by Art Department / February 26, 2021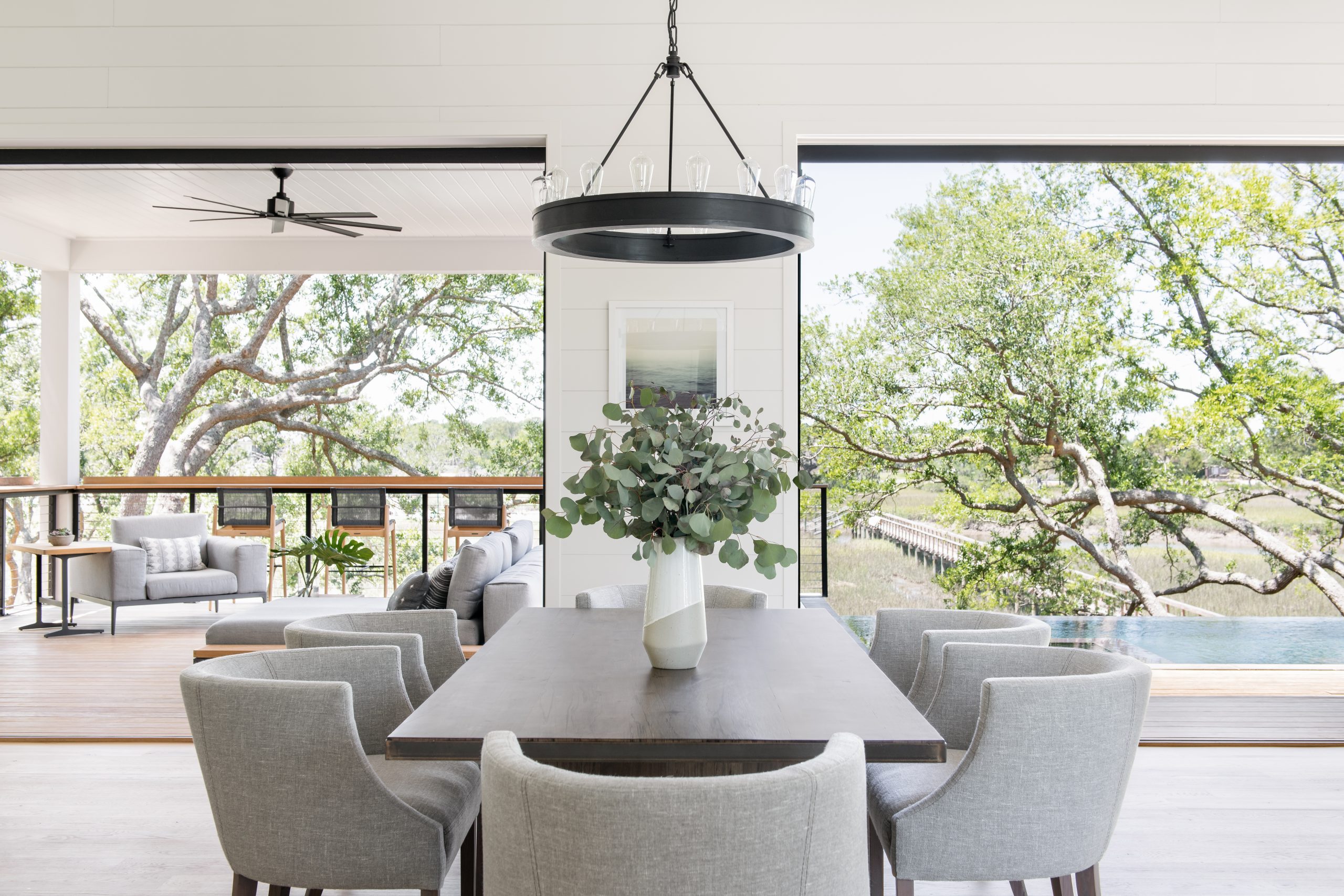 Here we go again – another edition of Brilliant Builders & Renovations Sensations hosted by our publisher Tim Barkley. This week, Tim sits down with Curt Wegner of Curtis Daniel Homes to talk about custom home building and remodeling.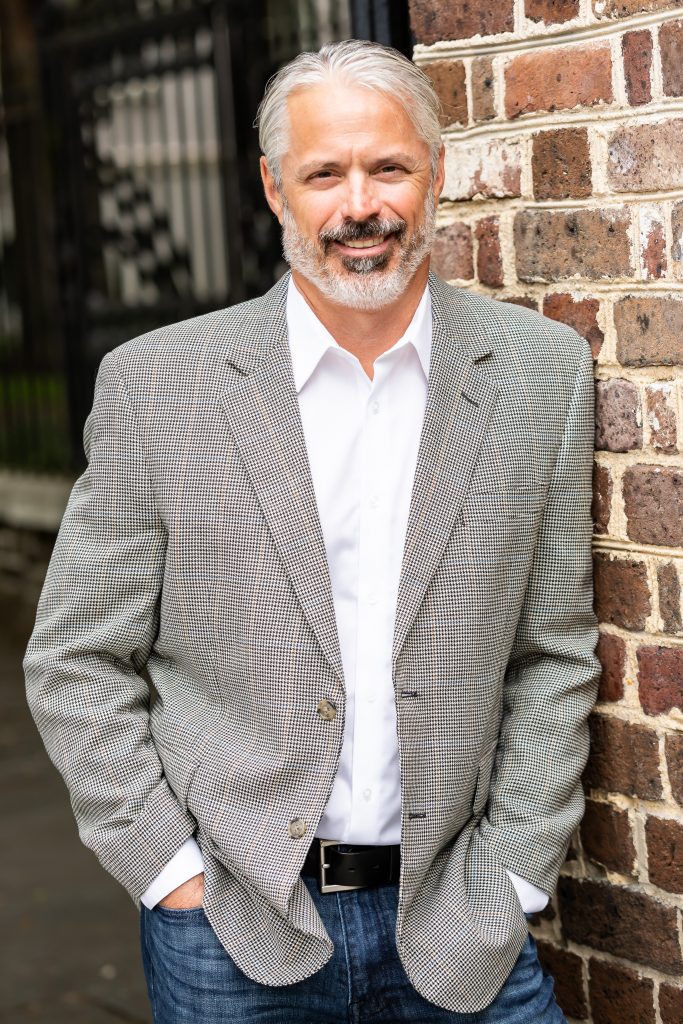 What kinds of contracts are you typically entering into with a homeowner when you begin a custom home?
Primarily we're doing cost plus contracts. That contract says this is our estimated cost to build your custom home and here is the fee that we'll charge. We get a good understanding of where we should be from a budget standpoint before the project is started. Then the clients are welcome to either add or subtract from the project. We are open to other contracts as well, this is just typically what we do.
What happens with a change order during a fixed contract while the custom home is being built?
Fixed cost contracts can be a little bit more difficult. Let's say they want to add something that wasn't part of the original scope, I won't charge them a fee but rather just tell them what it's going to cost for that order. When we have a change order, there are some things that are getting subtracted and added so it can be more confusing determine those costs. It is easier from a bookkeeping standpoint, and in an effort to be transparent, to do the cost plus contract.

But when we do have a change order, we work through it. I'm open about my costs for my clients as we move through the project. When we're doing either type of contract and we're going to upgrade a chandelier or spend a little more on flooring, those things don't typically affect my fee. We agree on a fee at the beginning of a project and as long as we're not adding 1,000 square feet to the project, typically my fee is going to stay the same.
For first time home builders all of the decisions can be overwhelming. How do you help with setting realistic expectations throughout the process and alleviating some of that initial stress?
It's not realistic to expect homeowners to make all all of these decisions at once. We all know there's a lot that goes into building a custom home. There are certainly a lot of decisions to be made. We used BuilderTrend for scheduling purposes and our clients have access to that. This program helps our clients see what's coming up, what selections they need to make, and what we need to talk about.

We're talking with our customers regularly, at least once or twice a week. As homes take shape, I think customers see an opportunity to make a space even more their own. It's great for them to have that flexibility to do so.
How many houses on Daniel Island has Curtis Daniel Homes built?
We've built two so far and have one starting, probably in the next four to six weeks. The two that we have built are on Captain's Island and so will the next one. This'll be another great project for us. It backs up to Ralston creek so it'll have a dock and we're just really looking forward to it.
Tell everyone what Captain's Island is.
Captain's Island is part of Daniel Island now, but years ago was separate. The Daniel Island Company built a bridge to it a while back. They started to build the bridge because the permit was expiring. Then the recession happened so the bridge led to nowhere for years. The Daniel Island Company felt it was time to develop the island about three years ago. The first home was built a few years ago, and we've since built two residences there.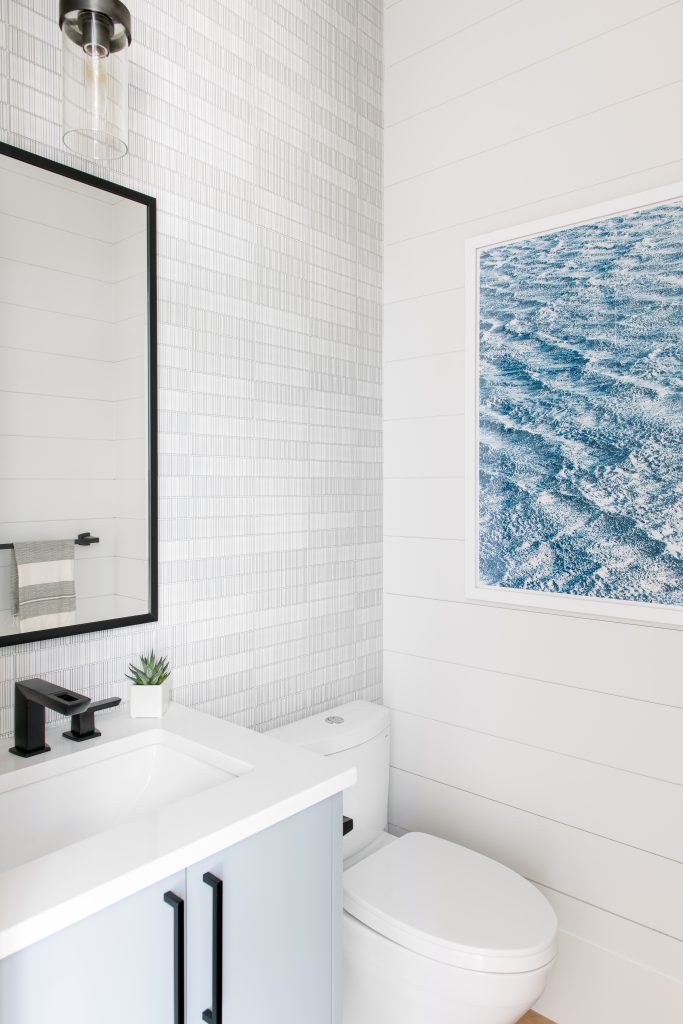 How did that third contract on Captain's Island come about?
I had talked to this third homeowner a while ago. Their project has had a slow start. They had talked to a few builder and ended up circling back around with me about six months ago. I was able to show them the other two homes. They received positive feedback from both of my previous clients and I was fortunate enough to get that job.
How important is it for the personalities of the homeowners and the personality of the builder to match?
I think it's critical. When folks are selecting a builder they usually talk to more than one. It's important to find someone you feel comfortable calling at night or on the weekends with questions. You also want someone who will respond quickly. So many of the decisions you'll be making are related to cost, but cost is only one of the factors in selecting a builder. In my opinion cost shouldn't be the biggest factor in that choice. Reputation, responsiveness, flexibility in accepting calls outside of normal working hours, etc. are important to consider as well.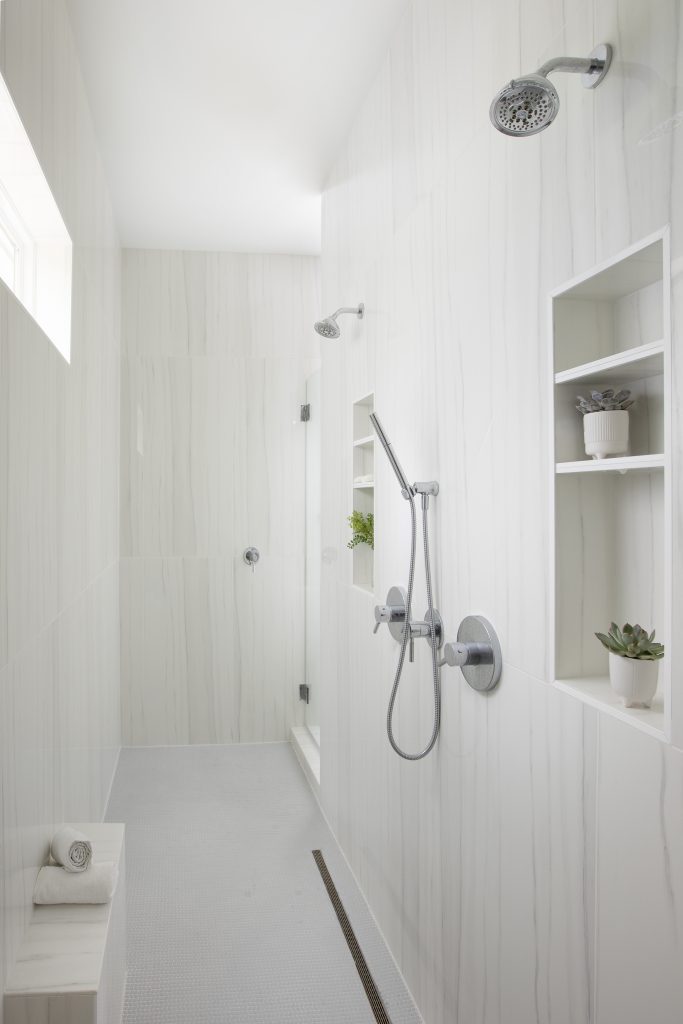 Talk about how you work with a more indecisive homeowner or with a couple whose visions don't match.
What I try to do is explain to folks what their options are. There's usually more than one option. I try to explain the pros and cons of both and I usually try to tell them, well this is what I would do and why, but that doesn't necessarily mean it's right for you. And then I'll tell them why the other choice is great as well.

I think they're generally looking for my opinion which I try to offer, but I still want to explain those pros and cons of each option because the last thing I want to do is talk them into something and then they end up living in the house and thinking I led them in the wrong direction. I try to remain neutral, let them know what I think, but ultimately it's up to them to make the choice.
What are some of those things you help homeowners with when they're making decisions?
Honestly it can boil down to any part of the home. One thing is the type of hardwoods and how they'll wear. A lot of people might have dogs and they'll want to know how the floors will hold up. I have two dogs and I've used the same flooring in multiple homes because it's durable. I relay that to my clients. But it can be anything from trim and the thickness of interior doors to cabinets and countertops to where to maybe save a little bit of money and where to go higher end.
Are you finding homeowners are looking for materials that will make their custom home as low maintenance as possible?
Yeah, it happens. As much as I can, I try to avoid wood products on the exterior because overtime they don't hold up as well. I'll use fiberglass columns instead. One of my clients was adamant he didn't want any wood on his home because he didn't want to experience the deterioration. It ended up being all fiber cement trim. So yes, more and more folks are looking for durable, long-lasting products.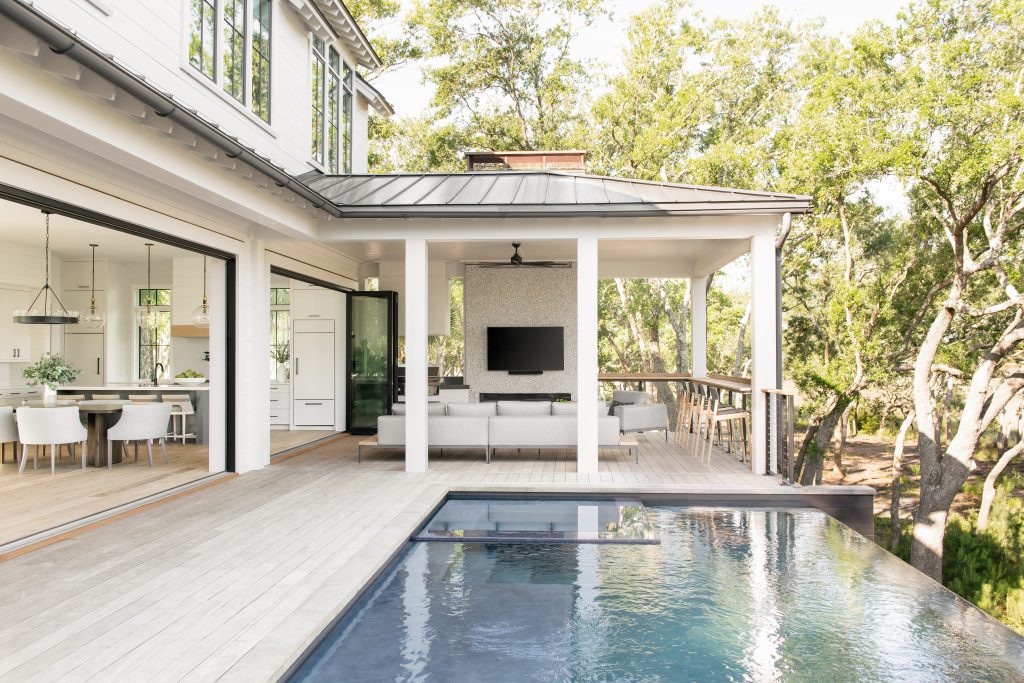 Do you find a lot of your clients are requesting an elevator in their custom home?
Yes, whether or not they are building in the elevator today or just installing the shaft to prepare for the future. Especially in these higher end homes, there's more expectation that the elevators will be there if you're thinking about resale value. Even if they are just planning for down the road, it'll be included in the plans.
Is Daniel Island running out of property to build on?
I don't think they are yet. I don't know how many lots are left, but there's plenty on Captain's Island. There are a couple other parts of Daniel Island that do still have some lots as well. There's not an endless supply, so the lots that are available are getting snatched up quickly. But I think for the next several years we've got some supply out there.
Now you build in a variety of areas throughout Charleston including Mt. Pleasant and Isle of Palms. You've got a project on Isle of Palms starting soon correct? Can you talk a bit about that?
This project is a tear down. It was actually a home that was unoccupied for I'm guessing 10-14 years so it was a really ripe opportunity for someone to come in a build a home. It's a block and a half from the beach. It will be elevated and have a pool. It'll be six bedrooms.

When we were designing that house one of the things we thought about was how does it fit for my current client but also, from a resale value, how can we design the home to appeal to the widest audience? I think it's a great house with a great floor plan for the clients who are going to live there and for when they go to market it.
Do you work with an architect on the majority of the homes you build?
There are a couple of architects I've worked with the most, but I'm certainly willing to work with any of the architects in town. Typically a client will come to me and ask me who I recommend or they've already had plans and have already been working with someone and I jump on board.

All of these custom homes, it's the first time they're being built, and so as we encounter some items that need attention during the build we'll reach out to that architect to make sure we meet their vision as well as the client's vision. I think working with an architect is a great process. The satisfaction that homeowners have after they move in, that they've spent the time with an architect talking about these details, provides such a feeling of their own. I strongly recommend working with an architect. It's going to cost a bit more but that investment might be one of the most important.
You've talked a lot about elevated homes that you've built. Do you build non-elevated homes?
We have. My house is not elevated; we chose to go with a crawl space. My knees bother me and I just didn't want to walk up as many stairs. Most people want the elevation for the views but it's ultimately up to the client depending on your location and flood zone. There are advantages and disadvantages to both but it's great to talk through those options and figure out what will be best for your needs.
Are your customers asking about buying materials online versus shopping locally?
Yes, I do have some folks asking that. They might have a friend who runs a company who is part of a building trade so we talk through that a lot. The parts and pieces that I think are okay for folks to buy online would be light fixtures, but for many of the components I think it's best to shop locally.
For more information, call Curtis Daniel Homes at (843) 901-5801 or visit curtisdanielhomes.com.