Story by Micaela Arnett / August 31, 2022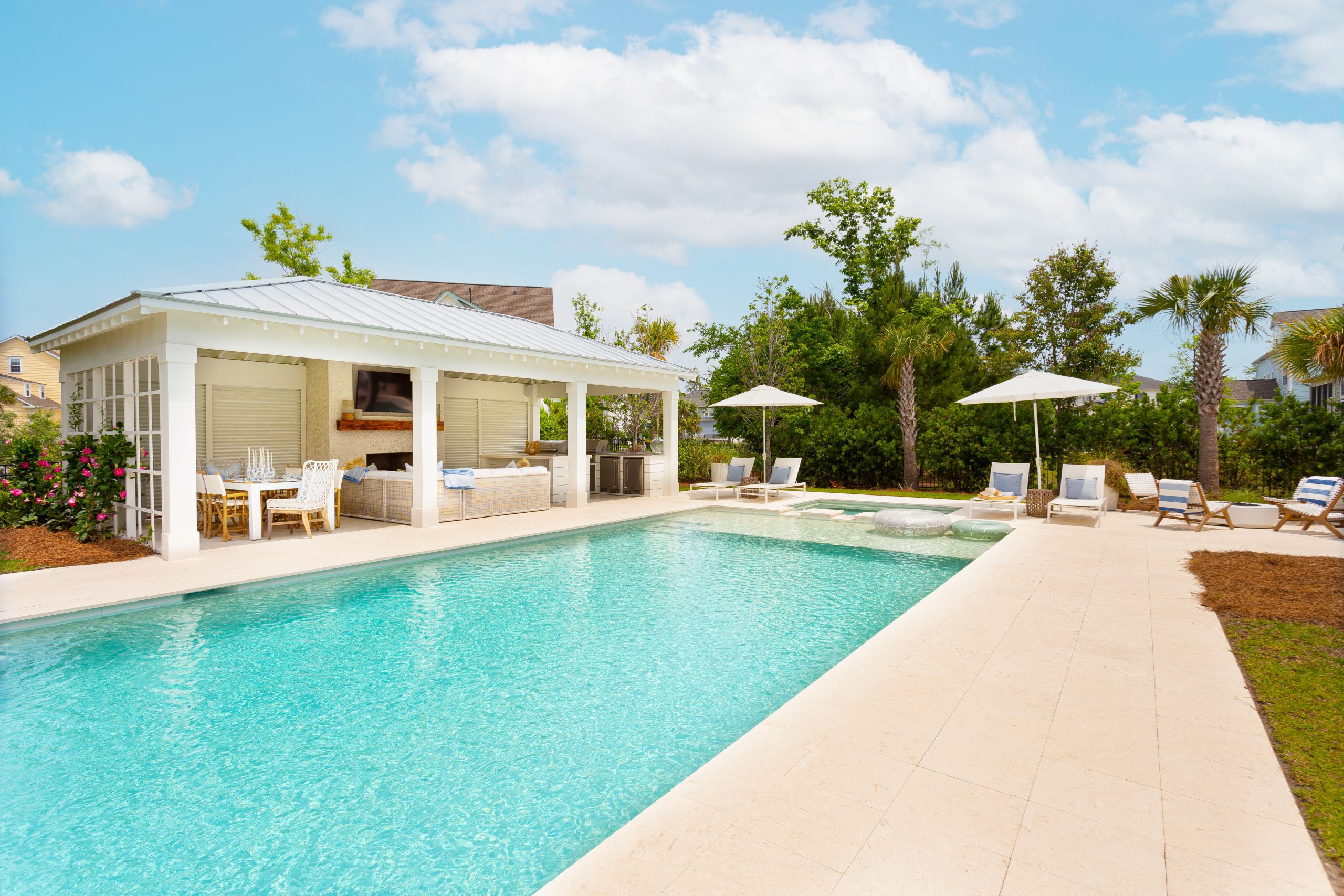 With help from a local interior design firm, Hayes + Nash Design Co., these Mount Pleasant homeowners took their backyard a step further than coastal with a custom cabana and tropical island atmosphere.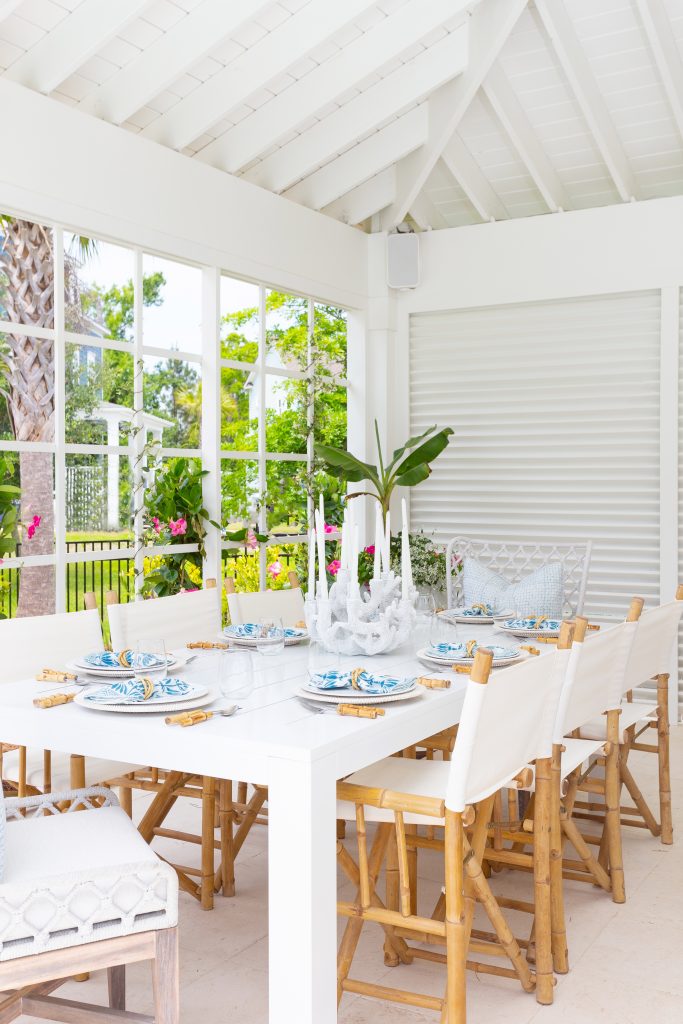 This space was styled with a variety of bamboo furnishings from the Shanty Shoppe, Hayes + Nash Design Co.'s retail shop (coming soon).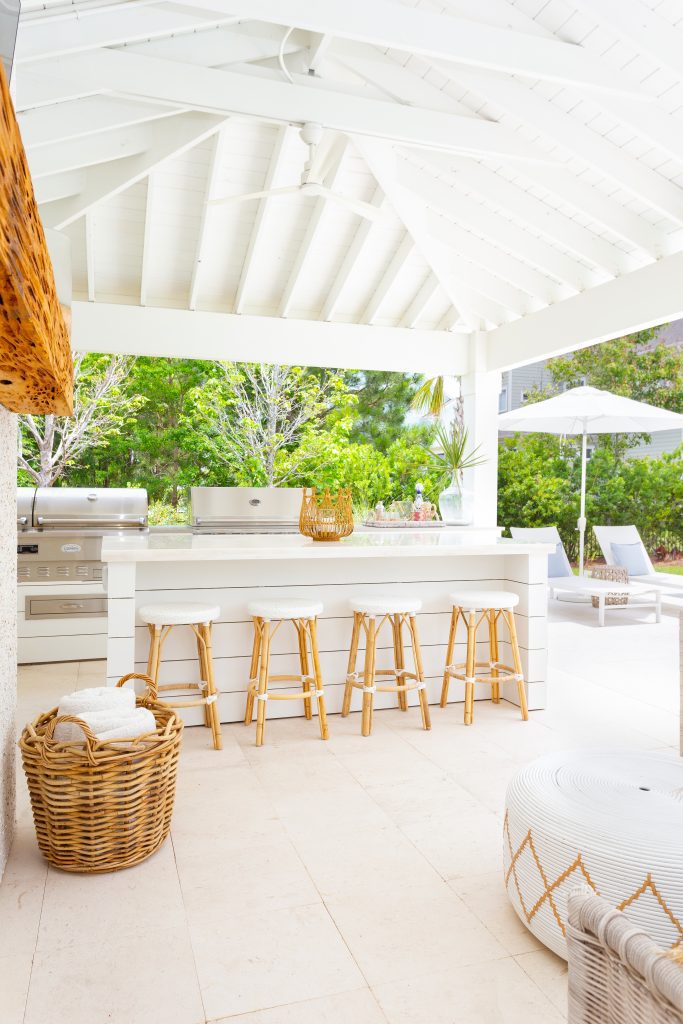 The outdoor kitchen is outfitted in Hardie wood plank as is the underlit kitchen island with bamboo bar stools.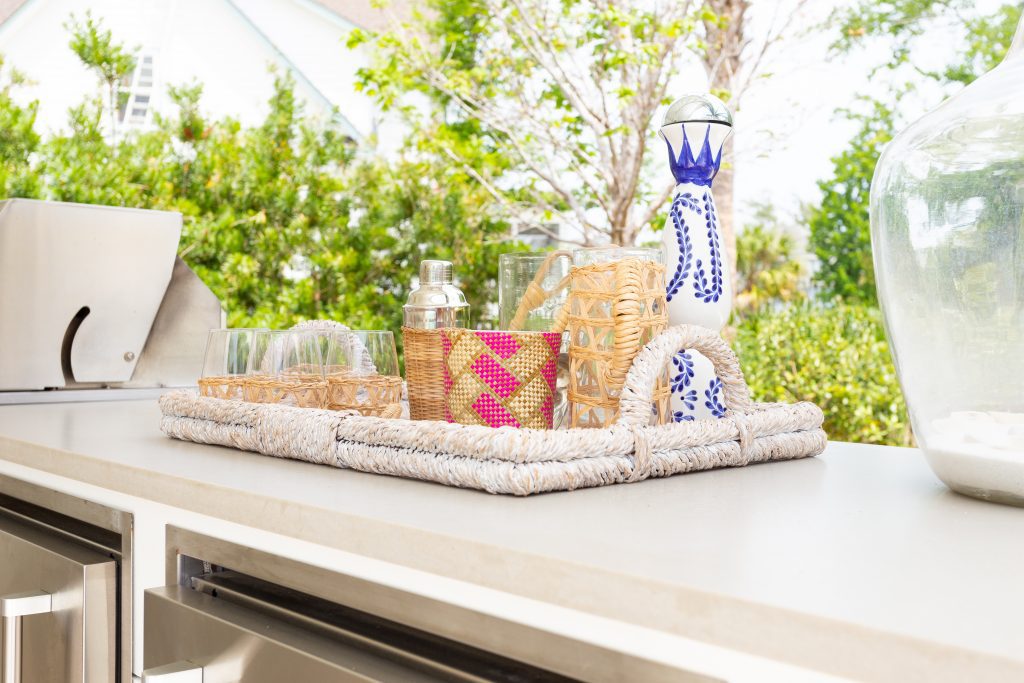 A beverage tray decorates the marble countertops above the outdoor fridge.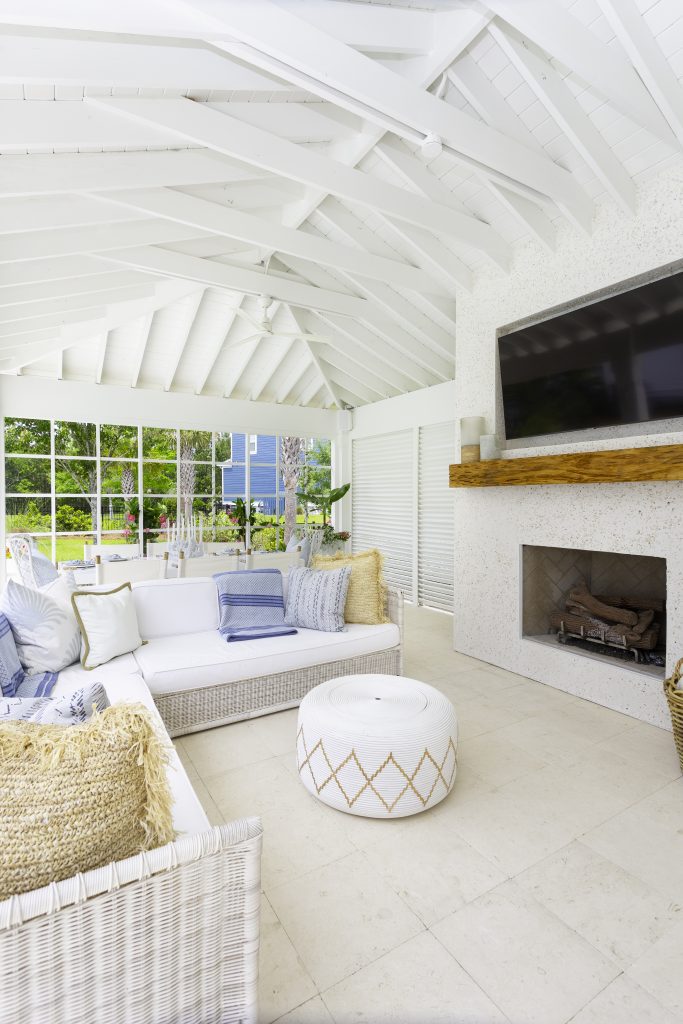 A pecky cypress mantle by Beer Millwork decorates the oyster shell stucco fireplace. The louvered panels offer additional privacy for lounging.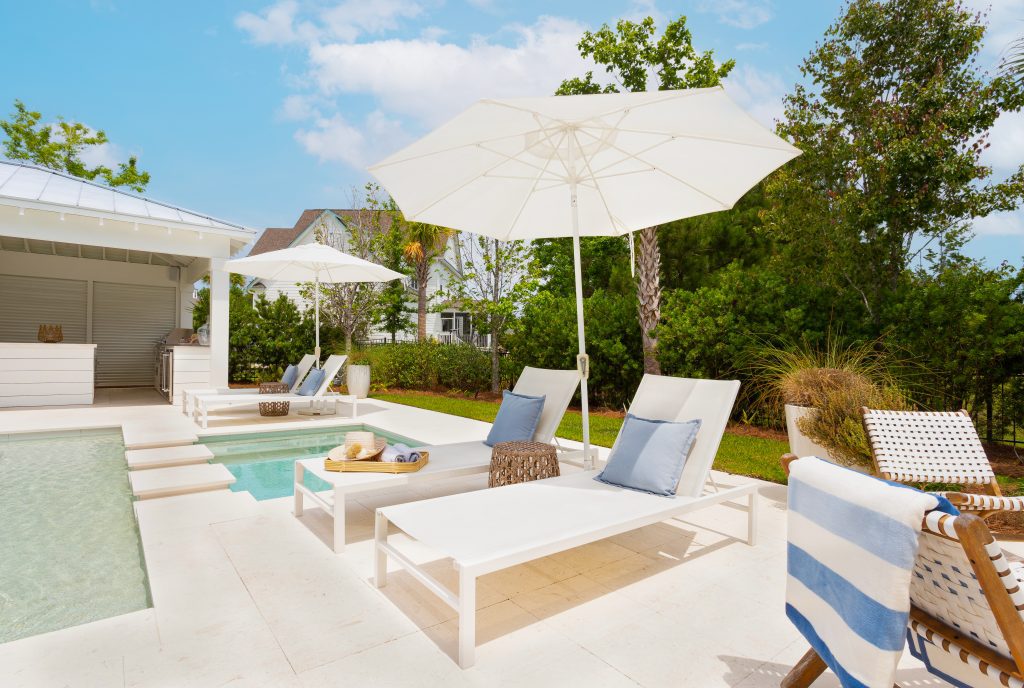 Photography by Ebony Ellis
Browse other outdoor living spaces in Charleston Home + Design Magazine's outdoor living guide  here!